Lee Obermiller enlisted in Navy nurse program in search of adventure
By Jeremy P. Amick
Born in 1927, Jefferson City, Mo., resident Leona (Fisher) Obermiller has embraced the opportunity to earn her stripes as a mother, wife and grandmother—a list of descriptions that might easily deceive the fascinating experience she enjoyed while serving in our nation's military.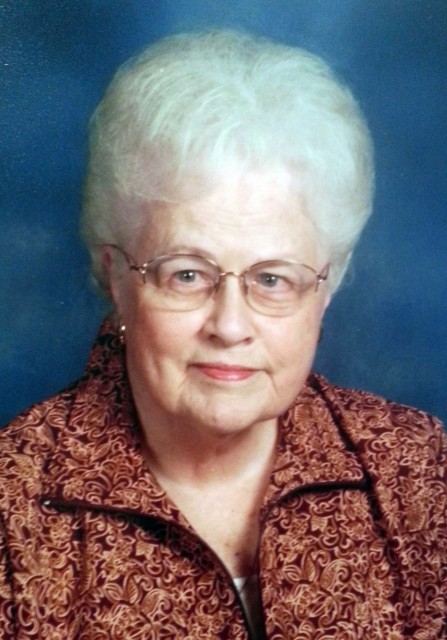 Several decades ago, rather dispirited from the mundane surroundings of her small Pennsylvania community, a young and eager Obermiller began the first leg of a youthful adventure by enrolling in nursing school. Though the Second World War had ended by the time she finished high school, Obermiller explained there was a shortage of nurses and she believed that such a profession would provide for her the greatest prospects for a career.
Graduating from Milford Memorial Hospital School of Nursing in Delaware in 1949, she spent the next two years working in a community hospital before making the decision to embark upon her military career. "I had friends who were nurses and had joined the Navy," said Obermiller, 86, Jefferson City. "That, along with the inspiration of the old saying 'Join the Navy, see the world,'—in addition to a certain level of boredom—inspired my decision to enlist."
The young nurse was commissioned an ensign in January 1952, after completing indoctrination training at Portsmouth, Va., where she and other nurse recruits learned basic military ceremony and protocol. She remained at Portsmouth for the next three years working as a nurse in the military hospital. However, Obermiller then received an assignment that would not only satisfy her yearning for adventure, but also fulfill one of her childhood dreams.
"I received orders for Tripler Military Hospital located on the island of Oahu, Hawaii," said Obermiller. "Going to Hawaii had been a dream of mine since I was 12 years old, when I would listen to a radio program that came on every Sunday afternoon that played beautiful Hawaiian music," she reminisced.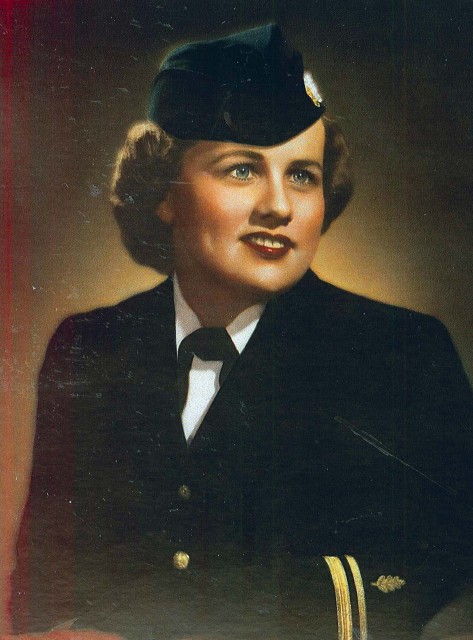 Though her previous assignments found her working on the surgical floor and later in post-operation, the Navy nurse transferred to obstetrics (labor and delivery) while at Tripler, the specialty in which she would remain for the balance of her military career. "It was a very happy place to work … you had babies being born," she smiled. A year after arriving in Hawaii, she was transferred to Midway Island, spending the next four months working in a Navy dispensary. There she met Jerry Obermiller, an officer stationed on the island with an Air Force unit, and the couple married in June 1956. Obermiller returned briefly to Tripler and then transferred to the naval hospital in Oakland, Calif., where she resigned her commission and left the service in late 1956, having attained the rank of lieutenant.
"It would have been difficult for my husband and me to be stationed together since we were in different branches of the service," she said. "Also, we wanted to raise a family, and at that time the military wouldn't allow women to remain in the service if they became pregnant." For nearly two decades, Obermiller raised three children while accompanying her husband during several duty assignments stateside and overseas, until his retirement in 1969. Obermiller moved to Jefferson City, Mo., in 1970 after her husband was offered a job with Jefferson City High School—a position he held for 20 years. She continued to apply her nursing skills while working part-time at St. Mary's Hospital for 15 years, until her own retirement in 1988.
Reflecting on the 4-1/2 years she dedicated to her country, the former naval nurse provides a humble description of the role she and her fellow nurses have fulfilled during their uniformed service. "(Military) nurses played a significant role during both war and peacetime," Obermiller asserts, "and it took a long time for the country to recognize that."
She added: "The men, whose wives we were taking care of, were able to keep their minds focused on their jobs instead of having to worry about their families," she said. "They knew their loved ones were under good care with us."
Jeremy P. Ämick writes on behalf of the Silver Star Families of America.

Jeremy P. Ämick
Public Affairs Officer
Silver Star Families of America
www.silverstarfamilies.org
Cell: (573) 230-7456