By Jeremy P. Amick
In recent years, Army veteran Shawn Burch has developed an interest in genealogy and the migration of past generations of his family throughout the United States; however, it is lessons derived from the continuation of his family's military legacy that he views as the most important facet of his lineage.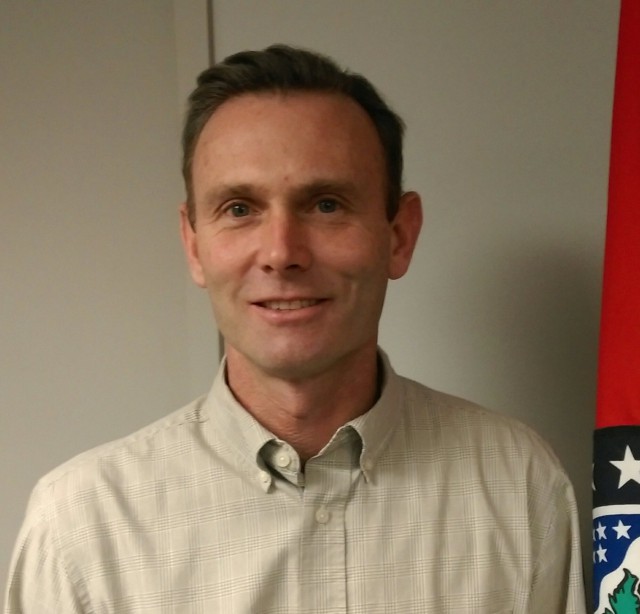 "Every male in my direct bloodline has served in a military capacity since the Revolutionary War," said Burch, 51, Jefferson City, Mo. "I was pleased to have continued such a proud tradition."
Born in Jefferson City, Burch recalls leaving the community at a young age while his parents pursued various employment opportunities in other states.
He graduated high school in Milford, Conn., in 1982, but soon left home to fulfill what he viewed as an obligation.
"I was part of the delayed entry program," Burch said. "I had enlisted in the Army while I was still a junior in high school; my goal was to go straight into the military because of our family's long tradition of service."
As the former soldier explained, he chose the field of "combat arms" upon enlistment because of an interest in working with tanks.
Attending basic training at Ft. Knox, Ky., the summer following his graduation, Burch remained at the post for several weeks of advanced training as an armor crewmember, learning the various aspects of operating a tank.
In 1983, he received his first assignment as a tank crew member with the 24th Infantry Division at Ft. Stewart Ga.—an Army post, Burch notes, that was   commanded by Brig. Gen. Norman Schwarzkopf.
Burch trained at the post until January 1985, at which point he received orders assigning him to the 1st Armored Division located at Erlangen, Germany.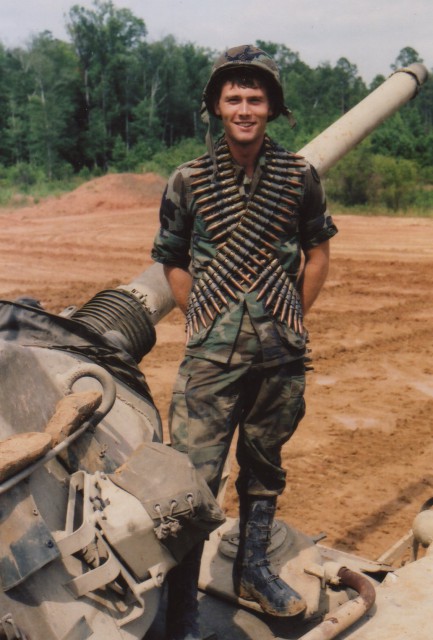 "I was an armored crewman and our unit was always on the ready in case something broke out with the Cold War," he said. "We would deploy to the Czech (Czechoslovakian) border for regular exercises."
He added: "Whenever there was some kind of action (military posturing by the Soviet Union), you'd get sent out on an alert."
Burch soon developed a fascination with Germany's language and culture, and was encouraged by one of his battalion's officers to pursue this interest through a military career change.
The young soldier was then transferred to the Defense Language Institute (DLI) in Monterey, Calif., in 1989—a training site providing linguistic and cultural instruction for the military and other federal agencies—and completed a course of instruction in the German language.
Though he never received the opportunity to apply his refined foreign language skills in a German setting, he remained at DLI overseeing Army soldiers completing various language programs. In 1990, he made the decision to leave the Army after finishing his enlistment.
"Basically," Burch said, "I had served out my time and I was seeking more of a purpose in my career."
His time in Monterey connected him with Maggie, the woman he would marry only a few years later. Burch chose to remain in California for the next three years while he enjoyed life as a civilian working in the construction trades.
The veteran was drawn back to Jefferson City in 1993 when he purchased the home where he had been born, and had been sitting unoccupied following the death of his grandfather.
"It was a chance to actually own a home instead of paying $1,400 a month rent for a one bedroom apartment in California," Burch said. "It was also wonderful to return to the place where I had been born and raised."
Two years following his return to Missouri, he and Maggie were married. Burch went to work for local construction companies until 2009 when—as Burch explained—"the 'housing bubble' shut down the company I was working for."
He then enrolled at Columbia College and, in 2012, also enrolled in Metro Business College. Graduating from Metro in 2013 with a business-related associate's degree, Burch completed his education at Columbia College the following year with a bachelor's in business management.
Recently, he was hired as a Disabled Veterans' Outreach Program Specialist with the Missouri Division of Workforce Development—a job, he said, that allows him to help link his fellow veterans with appropriate jobs and training opportunities.
Though his life has been one wrought with many journeys and challenges, Burch believes that his continuance of a proud family legacy has left him with an education greater than any he has ever received through college.
"As I said before, it was kind of understood that I would someday serve in the military based upon my family's history of service.  My time in the Army became an experience that has really given me that definite purpose … that focus of knowing what I need to accomplish."
He continued: "The training I received in combat arms taught me quick decision-making in a stressful environment and has shown me that I can move forward without hesitation in any job.
"These were all challenges and lessons from the school of hard knocks and not something a person generally learns in any classroom."
Jeremy P. Amick writes on behalf of the Silver Star Families of America.  
Jeremy P. Ämick
Public Affairs Officer
Silver Star Families of America
www.silverstarfamilies.org http://www.silverstarfamilies.org Cell: (573) 230-7456