Veteran worked with emerging technologies during Air Force career
By Jeremy P. Amick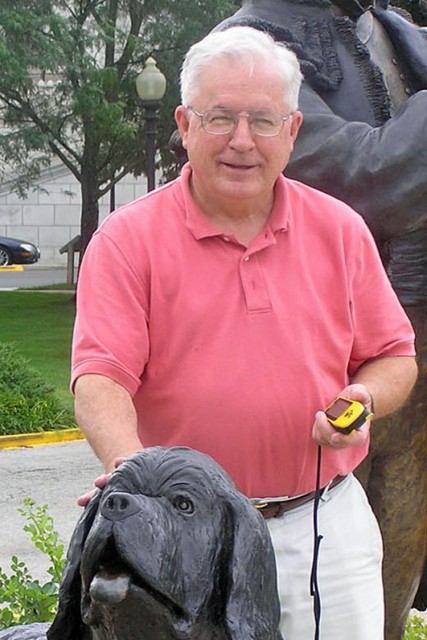 While friction between the United States and communist nations began to boil during the Cold War, many new and unprecedented technologies emerged to gather the intelligence that would help protect our country's interests.
In the middle of these efforts was local veteran Bill Stine of Jefferson City, Mo., whose knowledge of engineering was cultivated well before he ever entered military service.
A 1959 graduate of Jefferson City High School, Stine enrolled in the Missouri School of Mines and Metallurgy (now the Missouri University of Science and Technology) in Rolla, Mo.
"With all of the space activities going on (at that time), there was a real concentration on engineering that interested me," Stine said.
He graduated in 1964 with a bachelor's degree in electrical engineering and was hired by Control Data Corporation, assigned to the development lab for a large-scale computer project.
As Stine explains, the project "was the largest scientific computer in the world," and many of the technicians he worked with had served in the Navy.
The next couple of years, Stine remained actively engaged in applying the engineering skills he learned in school in his new job; however, a letter received in the summer of 1967 soon changed the direction of his career.
I received a notice to report to a pre-induction physical," Stine recalled.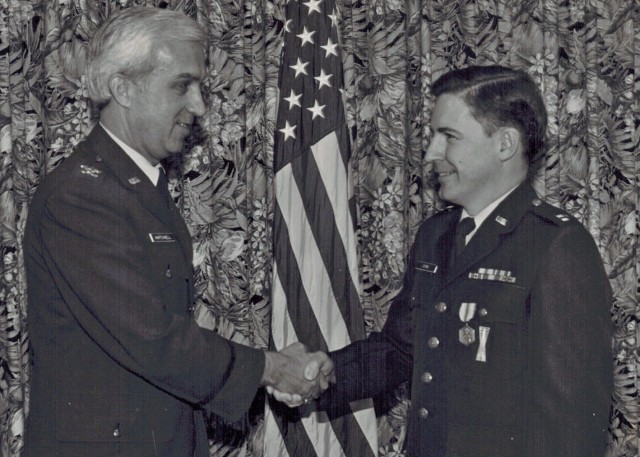 Rather than have his military destiny chosen for him, the young man began researching the various branches of service, eventually enlisting in the Air Force. He signed on as a staff sergeant (because of his education and experience) and was sent to Officer Training School.
After completing his initial training, Stine was stationed at Los Angeles Air Force Base (AFB), assigned to the office of the deputy for technology's "survivability office," working with programs involving satellite technologies and improvement to the Minuteman missile system.
"(The base) was like a college campus," Stine said. "It was really just a great place to work."
The excitement associated with the new technologies to which he was introduced served as a motivation for the fledgling airman to continue his Air Force career, and carried forth in his transfer four years later to Air Force Weapons Lab at Kirtland AFB in Albuquerque, N.M.
In 1987, he retired from the Air Force at the rank of major and returned to Jefferson City to help care for his mother following the death of his father.
Since his return, Stine has busied himself with investigating local history and has been an active participant and reenactor with the Lewis and Clark Task Force. In addition, he is a fan of music, finding enjoyment by lending his voice to the JC Symphony Orchestra during local concerts.
With a smile, the veteran jokes that although he is "no longer able to polish my shoes like I used to," his military service has provided him with several enduring memories.
"I watched the Berlin Wall come down and remember saying to myself, 'The Cold War is over and I think we did a pretty good job on my watch!' "
And with a perspective born of years of education and experience, Stine believes that those considering a career in a technology-based career field might not have to look any farther than their local recruiting station.
"In the Air Force we worked with programs that were more advanced than most people realize … technologies that were on the leading edge.
"I truly have an appreciation to have just been a part of it."
Jeremy P. Ämick writes on behalf of the Silver Star Families of America.
Jeremy P. Ämick
Public Affairs Officer
Silver Star Families of America
www.silverstarfamilies.org
Cell: (573) 230-7456