By Jeremy P. Amick
William Tecumseh Sherman, a renowned Union general who served during the Civil War, has been credited with the simple, unadorned quote: "War is hell."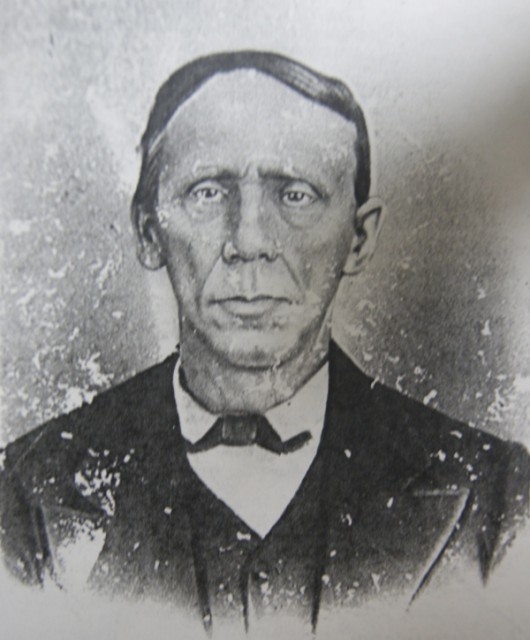 An apt description of the atrocities faced by soldiers serving on both sides of the bloody conflict, Sherman's quote encapsulates the destruction that the "War Between the States" levied upon the countryside, and which occasionally met with deadly consequences for those not wearing a military uniform.
Two Bavarian immigrants living in Lohman, Mo., during the Civil War are an example of the blood of innocents spilled throughout the Missouri landscape, often leaving behind grieving widows and children.
"Friedrich Strobel and Ehrhardt Kautsch were born near the small city of Naila in northeastern Bavaria (now Germany)," said Don Buchta of Lohman, a retired schoolteacher and local historian.
As Buchta explained, his research shows that Strobel, born in 1825, married Anna Emilie Kautsch—the sister of Ehrhardt Kautsch—while still living in Bavaria.
Buchta added: "Kautsch then became the brother-in-law to Strobel through marriage."
Kautsch, born in 1815, married Elizabeth Thor and both couples went on to raise several children, some of whom were born in Bavaria, others in the United States.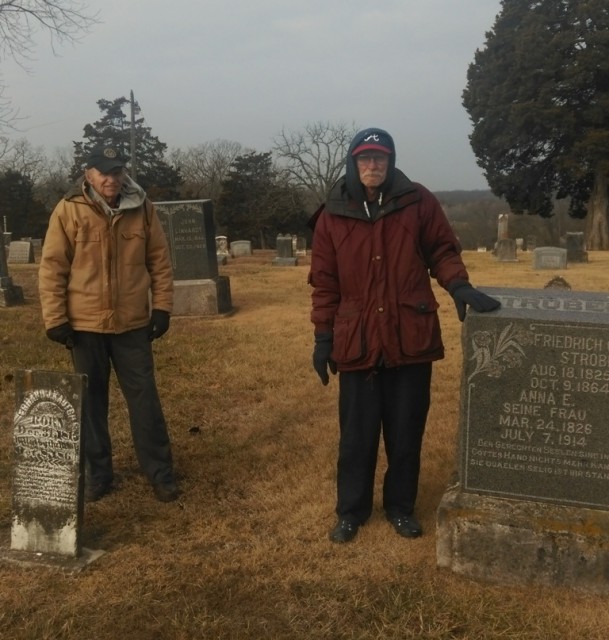 In 1857, Strobel and Kautsch escaped the social and political unrest plaguing their homeland by joining the mass-migration to the United States, settling in what became the German-Lutheran community of Lohman.
The two families resided together in a log cabin, a portion of which, Buchta said, still exists.
Little evidence documents the lives of the two men prior to the onset of the Civil War, but Buchta's research helps shed some light on a deadly encounter involving soldiers associated with a Confederate general.
Based upon interviews with descendants (now deceased) and church records, Buchta ascertained that on October 8, 1864, Strobel and Kautsch saddled their horses and embarked for the nearby community of Stringtown—a bustling community at that time—to pick up supplies. That is when they encountered several troops under the command of General Sterling Price.
According to information gleaned from the State Historical Society's website, Gen. Price, who had previously served as governor of Missouri, was leading an expedition into Missouri with the intent of capturing Union-controlled territories for the Confederacy, including the state Capitol.
As Kautsch and Strobel approached Price's troop near the outskirts of Stringtown, Buchta explained, "They were given the order to halt, but did not obey the command. Price's troops opened fire."
He continued: "They then took (Strobel's and Kautsch's) horses and rode away."
Struck in the chest by a bullet, Kautsch is believed to have died immediately. Strobel received a bullet wound to his head and was taken to the nearby home of Johann Pistel—who had also emigrated from Germany—where he passed away the following day.
An article printed in the Missouri State Times on October 15, 1864 stated Price's troops were "occasionally guilty of cold-blooded murders" and mentions the deaths of both Strobel and Kautsch (though misspelling their names), describing the two as "Germans who resided in the vicinity of Gordon and Eans mill."
History shows that Price's expedition through Missouri in the latter part of 1864 resulted in several major defeats and extensive casualties among his forces, but the impact of the actions of those under his command reverberated throughout the Lohman community.
"Kautsch left behind a wife and four daughters and Strobel a wife and five children," said Gert Strobel, a historian for St. Paul's Lutheran Church, while reviewing a church listing of obituaries covering the period of 1852-1983.
History books are peppered with accounts of the significant number of deaths that occurred because of the Civil War—a conflict that took the lives of roughly 2 percent of the nation's population, an estimated 620,000 individuals.
But often lost in such statistics is the cost that many local communities were forced to bear when innocent civilians were robbed of their futures, leaving behind families and neighbors to cope with the unexpected losses.
The death of Strobel and Kautsch serves as a depressing tale of two Bavarian immigrants departing the hardships of their native country in search of a better life in America.
Though cut down in their prime more than 150 years ago, this story of the cold-blooded murder of two innocent men remains, to this day, a frequent topic of discussion and intrigue throughout the rural, German-influenced community of Lohman.
Jeremy P. Amick writes on behalf of the Silver Star Families of America.
Jeremy P. Amick
Public Affairs Officer
Silver Star Families of America
www.silverstarfamilies.org
Cell: (573) 230-7456