By RonSimpson:
With each passing year, month by month and day by day, as time continues to march on, there is a greater need for us to appreciate the timelessness of that enormous historic event and for those who survived to live to tell their story.
For the estimated 80,000 Canadian Second World War veterans remaining today whose average age is 90 plus years old, life is in fact taken day by day, one day at a time. Going to bed one night and waking up the next morning is not something a 94 year old takes for granted. And these great men and women are also survivors of so much more that took place both before World War Two started and after World War Two ended. Many of them also survived poverty and the like of the 'Great Depression of 1929-1938' and much more. Does anyone actually believe that we are experiencing problems today for the first time in history? How many more days do we have to learn from these great people many of whom are our grandfather's and father's and even great-grandfather's?
This year marks the 70th anniversary of the end of the Second World War and important historic dates are dotted across the calendar. The 70th anniversary of the Liberation of Auschwitz on January 27th never to be forgotten has passed. The Yalta Conference, the Fire-Bombing of Dresden, the Battles of Iwo Jima and Okinawa and the Battle of Berlin stretch across February, March and April. The many campaigns of the Battle of Atlantic which was the longest and most important battle during World War Two are constant and almost daily.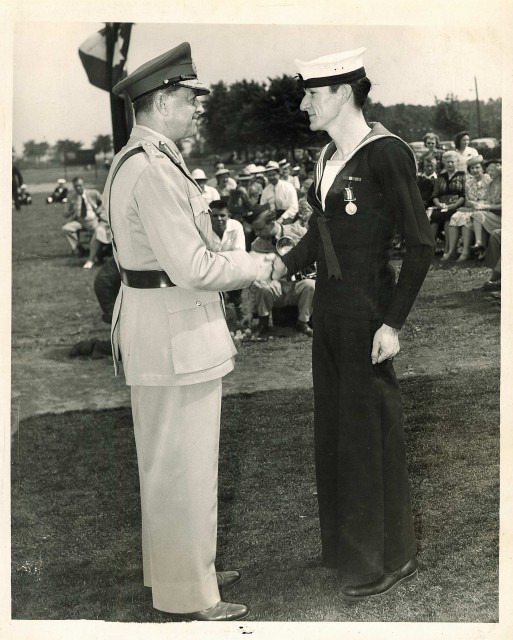 For Canada this great battle is marked during the first weekend of May as it is each year across the country and this year it is on Sunday May 3rd, 2015. Victory in Europe is shortly after and then the many campaigns in the Pacific leading up to Hiroshima and Nagasaki and then Japan's final surrender on August 15th to end the war in which over sixty million people were killed making the Second World War the deadliest conflict in human history.
Canada's military was active in every theatre of the Second World War; At sea during the Battle of the Atlantic, in the air during the Battle of Britain, and on the ground in Italy and in Northwestern Europe. Canadian troops fought bravely at Dieppe, were at D-Day on Juno Beach the greatest invasion in human history and liberated the Netherlands. Canada was also on battle field in Southeast Asia and in the Pacific, and in Hong Kong and Burma.
Throughout all of this more than 1.1 million Canadians participated in the Second World War with Canada suffering more than 45,000 military deaths. Of these 1.1 million Canadians it is estimated that there are approximately 80,000 Canadian veterans alive today. In 2011 an estimated 250 Canadian veterans passed away each week according to Veterans Affairs Canada.
While this year marks the 70th anniversary of the end of World War Two it is very important to point out that it is not just one date or one time, it is not just June 6th or July 10th or August 19th or May 8th or November 24th. The first four dates are well-known and historic but the last date? Who knows?
November 24, 1944 saw one of the largest losses in Royal Canadian Navy history with the sinking of HMCS SHAWINIGAN (K136) torpedoed by a German U-Boat in Canadian waters resulting in the loss of 91 RCN sailors. HMCS SHAWINIGAN (K136) was in fact my Grandfather's first ship yet he survived because of being injured and in sick bay off the ship. He was later drafted to another ship and would serve throughout the war. You see that there is a major point in that we need to identify with our own connections to this historic anniversary which is now more than 70 years old. I have a personal connection to that tragic sinking on November 24th and I am very aware of its significance.
This is why it is not just one date of remembrance that will pass to be forgotten for another year. It is the entire sum of Canada's sacrifices from the very declaration of war on September 10, 1939 to very end when Royal Canadian Navy pilot Robert Hampton Gray died just days before the end of the war in actions that would earn him the Victory Cross. In fact, Lieutenant Gray is the only non-Japanese honoured in Japan with a memorial in his name. How many people know that? It's a source of Canadian pride to know and to remember and to cherish their memories. However before we can remember we need to know, we need to learn and then we must remember for their sake.
The thousands of memorials across Canada and our remembrance of the wars and battles that they represent and more importantly of those who served and the thousands who died paying the ultimate sacrifice are needed today more than ever because with each passing day we are getting closer to a time when there will no living link to the Second World War with us.
Only a few years ago on May 5, 2011 Chief Petty Officer Claude Choules passed away at the age of 110 years old and he was the last living link to the Great War. For me at that time I was shocked by that sense of loss for the world. The passing of CPO Claude Choules was a catalyst of sorts for me to look at my own Grandfather and start something to remember his service during the war before he too became a memory. That was four years ago this May and my motivation to highlight my Grandfather's contributions in the Second World War has gained momentum each day while also recognizing and honouring the fact that millions of others also did their part and many never returned home.
Some of these events challenge not just our imagination but test our character as well. The more I learn encourages me to learn more and apply it to improving myself as a better person. Who are we to forget their great sacrifices at sea, during the convoy runs across the Atlantic, the enormous losses at Dieppe and Hong Kong and of course the most stunning act of determination when as more than 160,000 Canadian, American, British men and others stormed German controlled France and sent an evil empire reeling — thousands of whom would die that day and later for our freedom today. Regardless of how difficult it is or how busy we are in our lives we must endure to remember.
But there's more you see. The days of fighting were not finished on D-DAY. The long fight to Berlin would rage on for over a year. And before D-DAY, the sacrifices at Dieppe and those who served in the Battle of the Atlantic making sure the convoys of supplies and troops arrived in England and those who would battle the constant threat of the German U-boats in what Winston Churchill called the greatest threat to the United Kingdom, paved the way for a successful D-DAY invasion without which would never have happened.
These men gave everything they had their youth, their innocence, their families, their lives— so that we might live free, and not just in Europe and in Asia but in Canada, America, Australia and New Zealand as well. Many of them gave their lives for a future which they knew they might never see, but those men gave us that what we have today. Lest we forget, and the men who survived and kept fighting until the bitter end of German and Japanese defeat and then returning home to build new lives and families too that we are be a part of today.
To all the men and women of the 'Greatest Generation', to all veterans of the Second World War who sacrificed what most of us cannot ever imagine a simple thank you is not enough, certificates of appreciation are not enough, commemorative lapel pins as a gesture of respect from the government is not enough. For those who fully appreciate the cost and for those who never knew the price paid, we need to honour them by up-holding the same values by actions not words.
We need to do more. There is a great deal that we need to remember and learn from our Second World War veterans. It's not easy, its work, enduring work but it is something that we as a nation can be proud of.
Remembrance Endures.
By Ron Simpson for War History Online