Pauline Cushman may have been considered a mediocre actress, but she's seen as one of the most successful Union spies of the American Civil War. Using her acting skills, she was able to access Confederate intel and help advance the efforts of Union forces.
A struggling actress
Born Harriet Wood, Pauline Cushman wished to become an actress and moved to New York City to pursue her aspirations. Unfortunately, she was unable to find work and moved back to her hometown of New Orleans, Louisiana, where she adopted her stage name and met the man who would become her first husband, theater musician Charles C. Dickinson.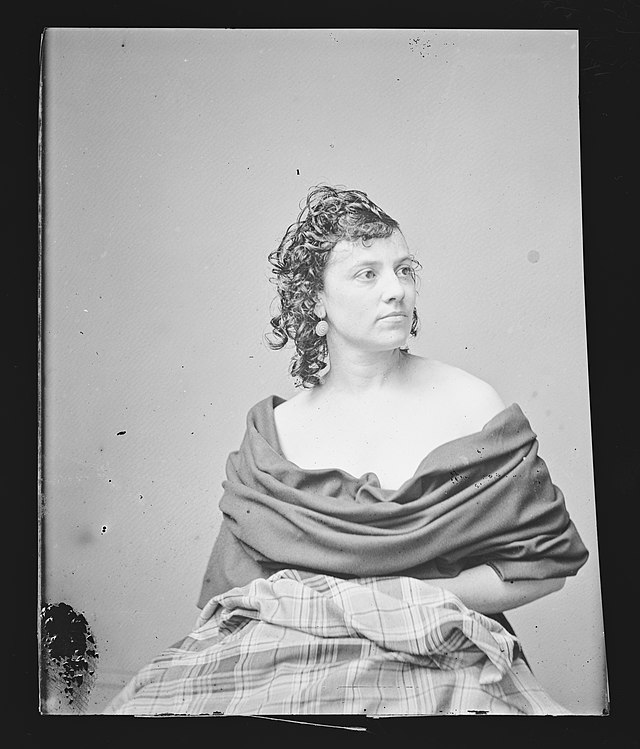 Pauline and Charles moved to Cleveland, Ohio to be closer to his family. After Charles died of dysentery not long after the start of the Civil War in 1863, Pauline relocated to Louisville, Kentucky and obtained a part in a play called The Seven Sisters.
At the time, Louisville was under Union control, with paroled Confederate officers walking its streets.
Pauline Cushman's beginnings in espionage
Pauline Cushman's entry into espionage began after being approached by two Confederate officers. They offered her up to $350 if she toasted to Confederate President Jefferson Davis during the play, instead of the scripted toast to President Abraham Lincoln. Concerned, she approached Col. Orlando Hurley Moore about the proposition and, to her surprise, was asked to accept the request and report back the following day.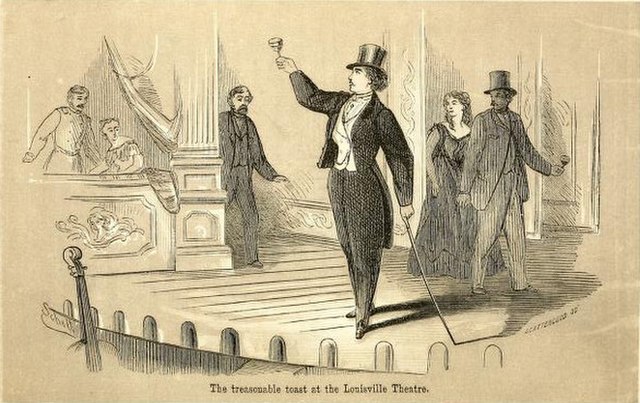 Pauline's change to the script, which read, "Here's to Jeff Davis and the Southern Confederacy; may the South always maintain her honor and her rights," was met with outrage from Union supporters and elation from Confederate sympathizers. She was fired for her actions, and later moved to Nashville, Tennessee, where her work as a spy began.
A Union spy in disguise
Reports surrounding Pauline Cushman's duties as a spy are mired in myth. She was asked to gather intel about Confederate Gen. Braxton Bragg, and her exploits have been sensationalized over the years.
It's said she once had a boardinghouse mistress arrested after she discussed her plan to poison the food and drink of Union soldiers lodging at the establishment. Another tale details the arrest of a Southern woman who was duped into believing Pauline was a Confederate and allowing her to accompany her on her travels. The result was the confiscation of the woman's contraband medical supplies and documents.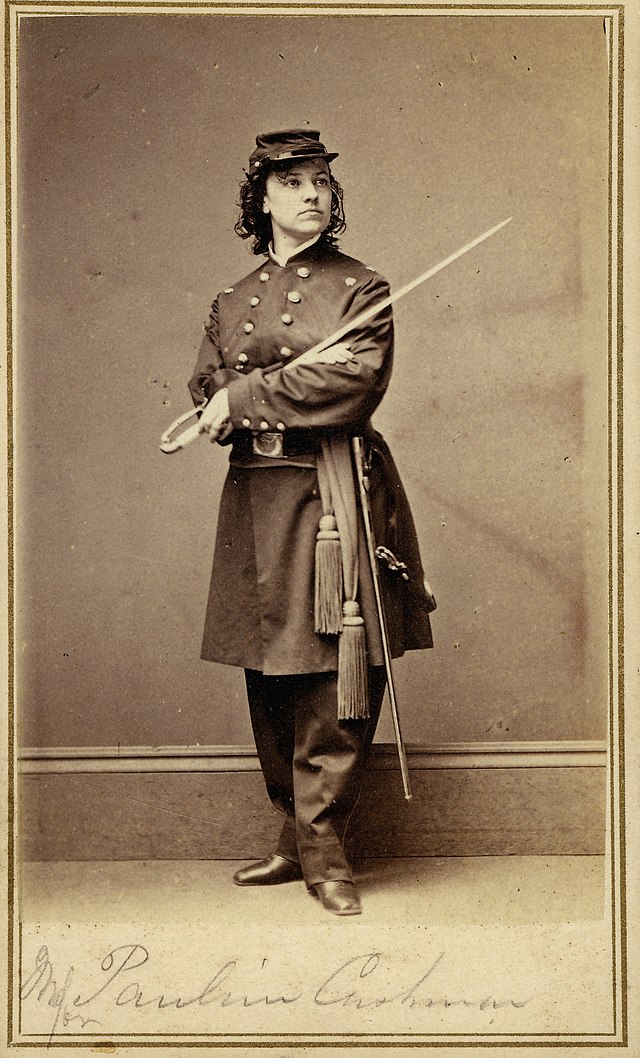 There are rumors she dressed as a male soldier, but her usual ruse was to pretend she was the sister of a missing Confederate soldier. The ploy allowed her access to Confederate camps, where she was able to assess their plans and supplies, which she committed to memory.
The Tullahoma Campaign
The apex of Pauline Cushman's spy career came toward the start of the Tullahoma Campaign in 1863. She was sent to Nashville by Col. William Truesdail, under the command of Maj. Gen. William Rosecrans, to gather intel that would aid Union forces in gaining control of Tennessee.
Under the guise of trying to locate her brother, Pauline gained access to the Confederate camps. When she came across a young soldier with fortification plans, she took the risk of stealing them and bringing them back to the Union camp. On the way back, she was captured. While she managed to escape, she was once again caught and put on trial for espionage. Her sentence was death by hanging.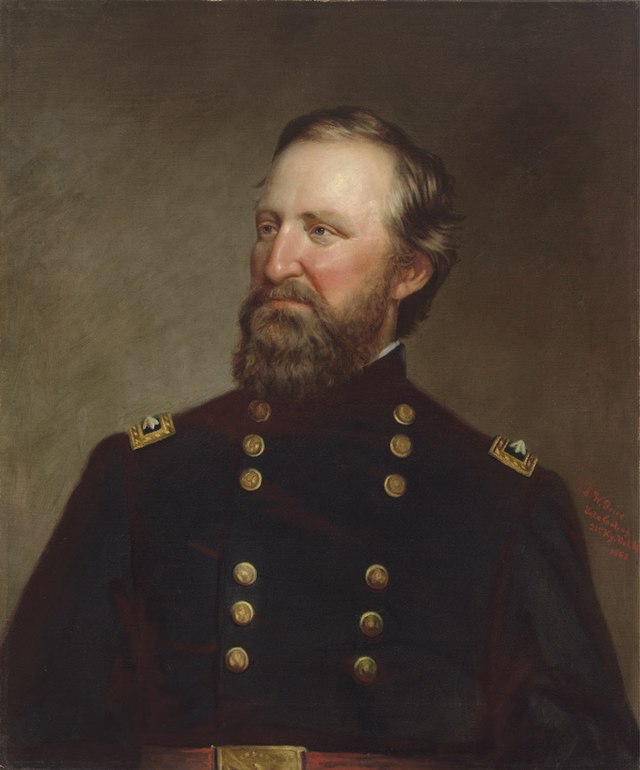 Rumor has it that Pauline managed to evade this sentence by exaggerating the effects of typhoid fever, while others say she wasn't sick at all and was simply acting the part. However she managed it, she was able to postpone her execution long enough for Union forces to rescue her during their invasion of the area. She'd seemingly been left behind during the Confederates' retreat.
Pauline Cushman's work as a Union spy is honored
Pauline was granted the rank of brevet major by Gen. James A. Garfield and, by some reports, President Lincoln. She was given the name of "Miss Major Pauline Cushman" and presented by the Union Ladies of Nashville with her own military uniform, which she wore during her travels across the Union.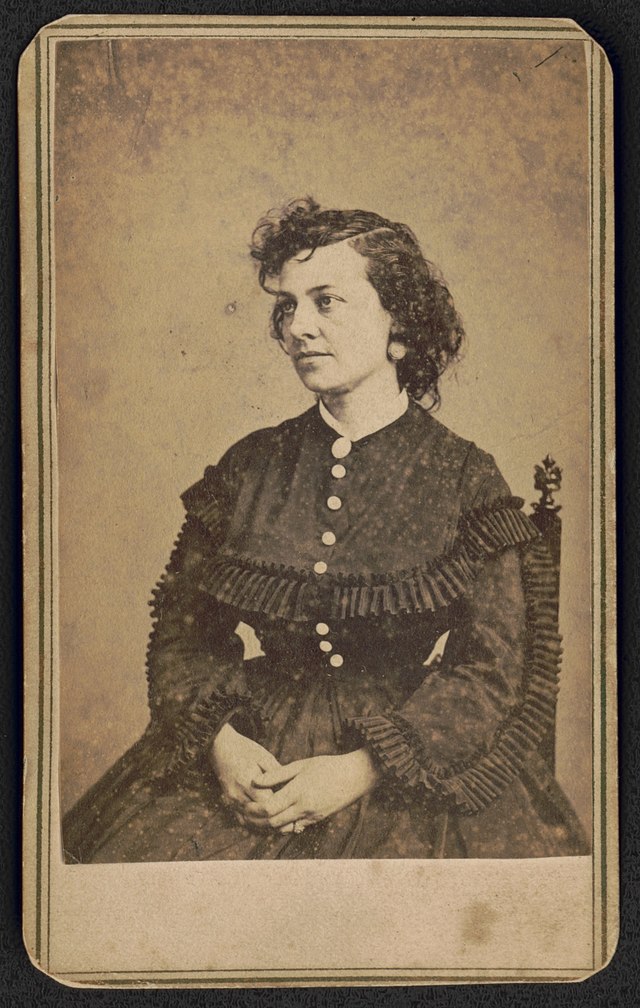 Pauline Cushman became a household name and, in 1864, teamed up with American showman P.T. Barnum for her very own one-woman stage show, Spy of the Cumberland. She was billed as being "the greatest heroine of the age." Her friend, Ferdinand Sarmiento, further grew her popularity by publishing an exaggerated biography, titled The Life of Pauline Cushman: The Celebrated Union Spy and Scout.
America begins to rebuild itself
As the country worked to restore itself, Pauline Cushman found her newfound fame dwindling. She moved to California to restart her acting career and met Jere Fryer. They moved to the Arizona Territory, but their time together was short-lived, as they split after the death of their daughter, Emma.
Pauline returned to California and fell into a life of poverty. Living in a boardinghouse in San Francisco, she made money by selling poetry and petitioning the government for access to Charles' war pension. Her health began to suffer around this time, as she developed rheumatism and arthritis, and she fell into drug addiction while trying to manage her symptoms.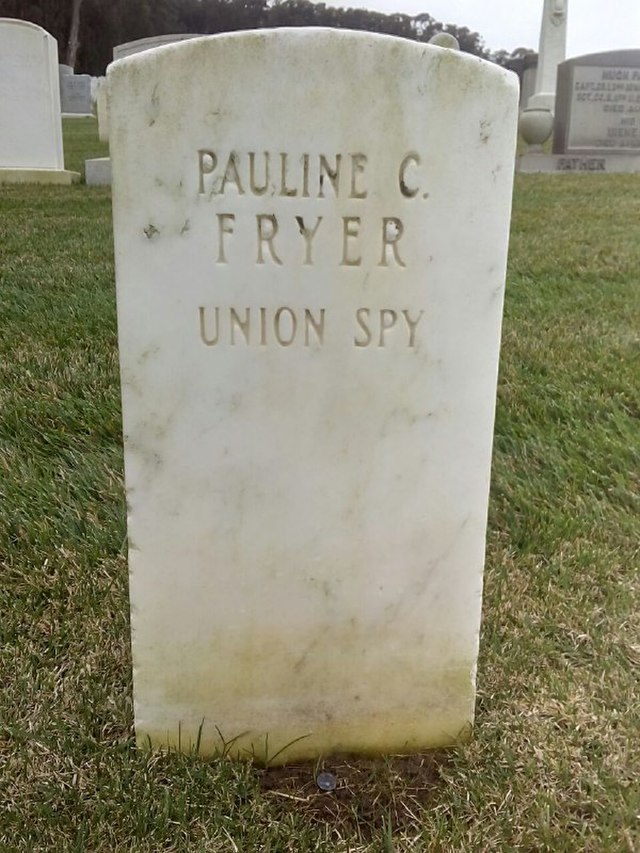 More from us: Ship Happens — How An British Couple Wound Up With A Piece of History
On December 2, 1893, Pauline died after overdosing on morphine. Her death was ruled accidental by a coroner's inquest. Plans were made to bury her in a potter's field, but veterans groups raised money for a proper funeral. She was buried in the Officer's Circle at San Francisco National Cemetery, her tombstone reading, "Pauline C. Fryer Union Spy."