During WWII, most people did what they could to avoid the Nazis. One man did the exact opposite; he volunteered to go to Auschwitz.
Witold Pilecki (pronounced Pi-LETS-kee) was born on May 13, 1901, in Olonets, Karelia, Russia. His family did not identify themselves as Russian as they had been forcibly moved there following an uprising in Poland. Józef Pilecki, Witold's grandfather, had taken part in the rebellion. It had failed, and Józef had been sent to Siberia.
In 1910, the family resettled in the city of Vilnius, then part of Russia, where Pilecki joined the secret Polish ZHP Scouts Association. It evolved into a paramilitary group devoted to the idea of a Polish identity.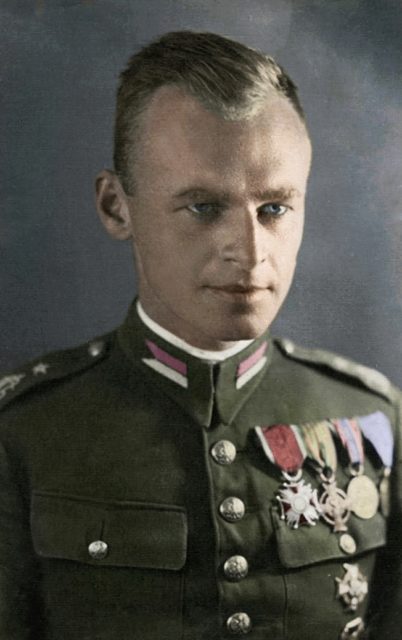 In 1916 the German Empire established a Polish puppet state in an area they had seized from Russia. By then, Pilecki had moved to Orel, also in Russia, where he founded a local branch of the ZHP Scouts.
Two years later, the puppet government declared its wish to restore Polish independence. When WWI ended the following month with the defeat of Germany, Poland was reborn.
Meantime, following a revolution, Russia had become the Soviet Union. They wanted their lands back. Poland resisted the Bolshevik invasion attempt, helped by the ZHP Scouts who used guerilla tactics. WWI ended in 1918. The Polish-Soviet War began the following year, so Pilecki joined the Regular Polish Army.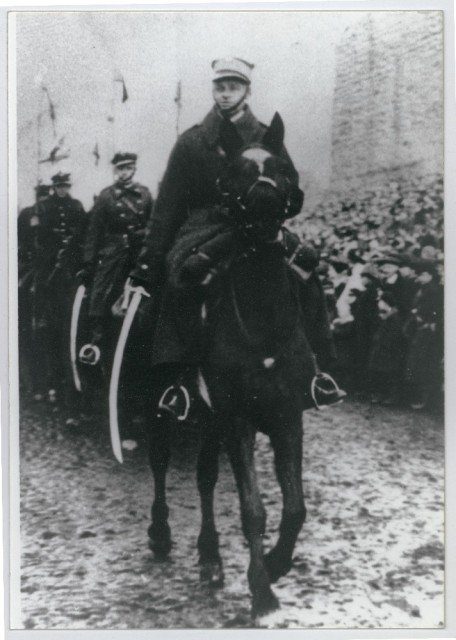 In 1920 he saw action at the Kiev Offensive with the cavalry unit defending Grodno, now in Belarus. By August 5, he was with the 211 Uhlan Regiment which fought in the Battle of Warsaw and the Vilna Offensive which helped liberate Vilnius. For his service, he twice received the Cross of Valor for gallantry.
When the war ended in 1921, Pilecki finished high school, entered college, and rebuilt his family home which had been damaged during the war. Five years later, he became an ensign in a cavalry regiment while remaining active with the ZHP Scouts.
He still found time to paint, partake in social work, get married in 1931, and raise two children. He received the Silver Cross of Merit for his work in the community. Everything seemed idyllic.
On September 1, 1939, Germany invaded Poland. Pilecki became part of the 41st Infantry Division as the divisional second-in-command. They destroyed seven German tanks, shot down a plane, and blew up two more on the ground. However, the Poles were severely outmatched. Worse, the Soviets invaded on September 17.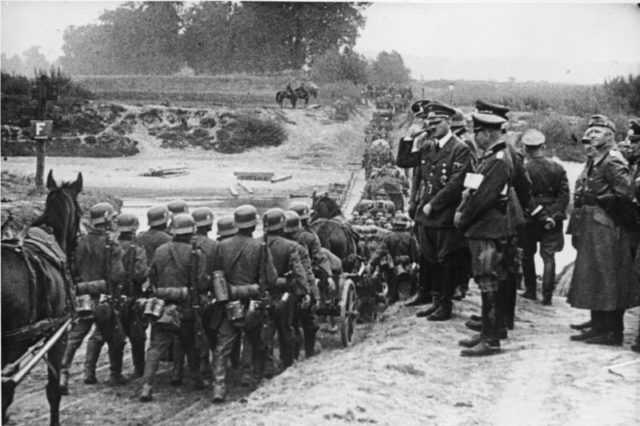 Poland surrendered and disbanded its army. Pilecki moved to Warsaw to set up the Secret Polish Army (Tajna Armia Polska – TAP) on November 9. The following year, TAP had extended to other cities with a membership of about 8,000 people. They merged with other resistance organizations; which was how they heard about Auschwitz.
There had been rumors. Many captured resistance fighters had been sent there. The mass slaughter of Jews had not yet happened. Most Polish Jews were sealed off in ghettoes where they starved to death.
To further terrorize the population, the Nazis did regular roundups of the population (Jew and Gentile alike) – usually men they used as slave labor. With permission from the resistance, Pilecki let himself be rounded up with about 2,000 other men on September 19, 1940.
Sent to Auschwitz, he became Number 4859. It was so horrific that Pilecki nearly died twice. First from a severe beating, and again from pneumonia; but he refused to be broken.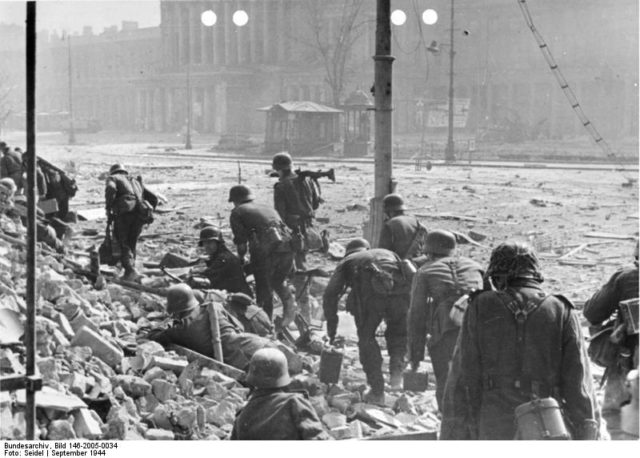 While in Auschwitz, he formed a resistance organization. They did what they could to keep up morale, steal food and medicine for those in dire need, and send out information. They even managed to build a radio transmitter to communicate with those on the outside.
To fight back, they harvested lice infected with typhoid and put them on the uniforms of the most sadistic guards. Many of them died as a result. Prisoners were kept busy working on expanding Auschwitz, not realizing what it was for. They discovered in September 1941 when the first trainloads of Jews began arriving.
Pilecki had first written about the brutality of the guards. Later, he wrote about the systemic slaughter, hoping they would be rescued. Although some of his reports reached Britain, none believed it. It was too incredible.
With no help forthcoming, Pilecki and two others broke out of Auschwitz on the evening of April 26, 1943. By August, he was back in Warsaw – just in time to participate in the Warsaw Uprising against the German occupation. It failed, and Pilecki spent the rest of the war in a German POW camp. He was liberated in 1945.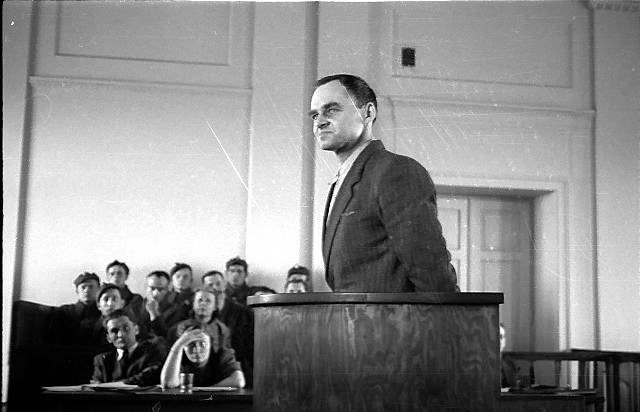 By 1947, Poland was a communist state. Pilecki was asked to collect intelligence on the Soviet occupation for the Polish government in exile. When the Soviets began cracking down, he was advised to leave the country for his own safety, but he refused.
The secret police caught him on May 8 and accused him of spying for the British government. Tortured for six months, they broke his ribs and ripped off his fingernails.
Pilecki was executed on May 25, 1948, but his family was not told. His daughter, Sophia, only found out after the collapse of communism in 1989 when the State's archives were opened. That was when Poland discovered its new hero. Sadly, they never found his body, although the search continues.
Michael Schudrich, the Chief Rabbi of Poland, later wrote: "When God created the human being, God had in mind that we should all be like Captain Witold Pilecki, of blessed memory."