The Wheatcroft Collection in the United Kingdom is a large and important collection of historical softskin and armoured military vehicles. It is one of the largest private collection of military vehicles in the world.
The collection has around 200 items, including more than 130 vehicles, of which 88 are tanks.The majority of the collection is of German, American and British origin, with a smaller number of vehicles from, Japan, France, and Russia. The owner of the collection, Kevin Wheatcroft, has been collecting military vehicles for over 40 years.
The collection is perhaps notable for having a number of extremely valuable and rare Second World War-era German military vehicles, including a number of Panther tanks, one of which is close to full restoration. A number of rare Tiger tanks, both I and II as well as StuG assault guns, Panzer III's, and a Panzer IV tanks.
Below is an update of what the collection has been up and you can follow The Wheatcroft Collection on Facebook
Tiger 1
It's a totally original turret will all marks and manufacturers stamps, we have the original stowage bin with original turret number.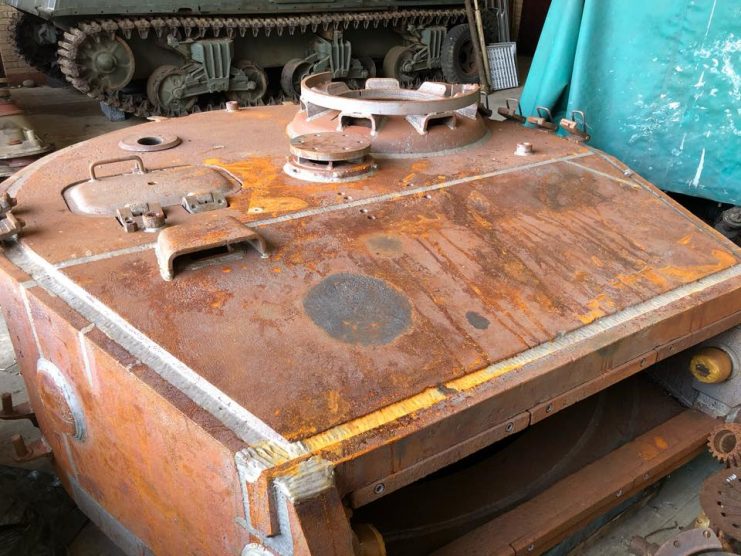 The turret was in very good original condition with just a bit of localised damage as someone as someone had attempted to cut this up post war. The hull is all complete, at present we are working on the suspension so that we can more easily move the vehicle. We can't show any more pictures for now because of contractual agreements but we will when the time it right.
Our M4A1, the first of the 10 Sherman's to be restored in France by Military Classic Vehicles.
As we speak, the wheels are being fitted and we hope by the end of October to have it sitting on the floor with NOS fuel tanks fitted, as well as the idler wheels. We will then concentrate on the engine bay and the fitting of the fully restored radial engine. Further updates to follow.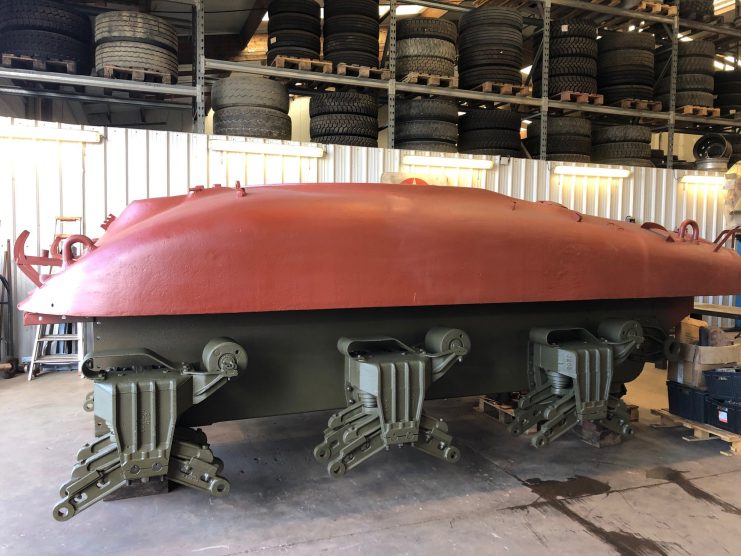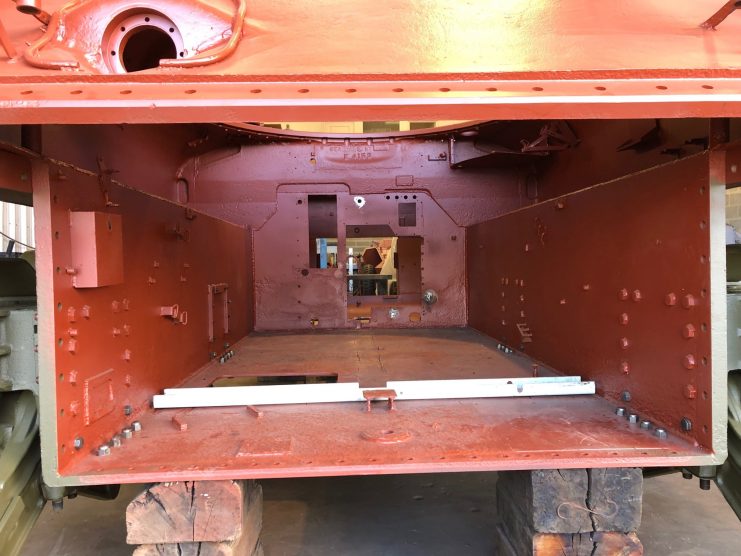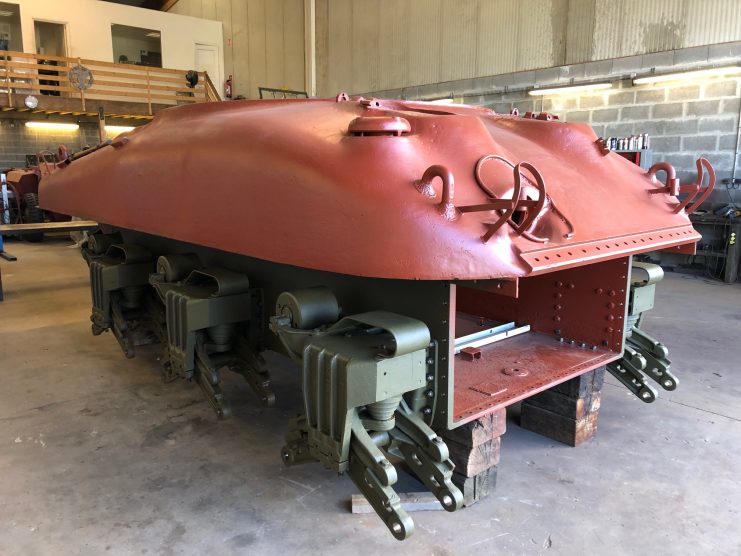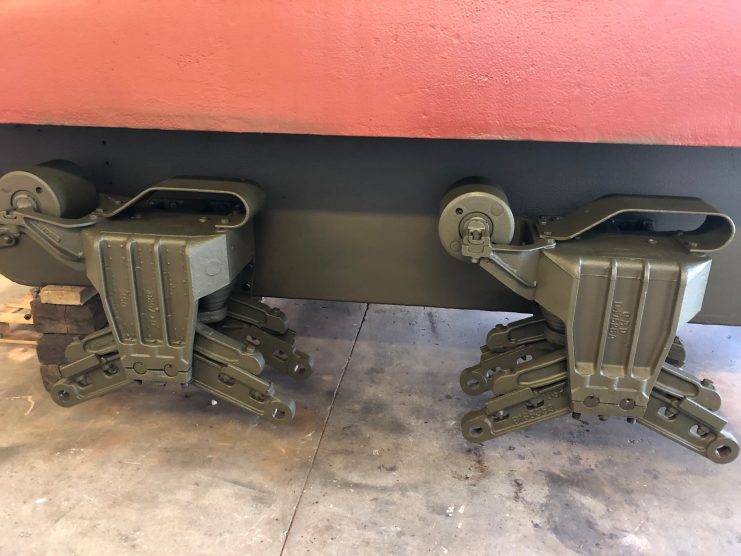 TWC having a winter tidy up of it's storage yard as we are making some much needed space for some better long term storage buildings.
https://www.facebook.com/2348619585363508/videos/552215025582888/
This clip shows one of two Daimler armoured cars the Collection has awaiting restoration. We are planning more tidy up operations and are rediscovering many parts that are now surplus to the Collections needs which we shall be offering for sale or trade.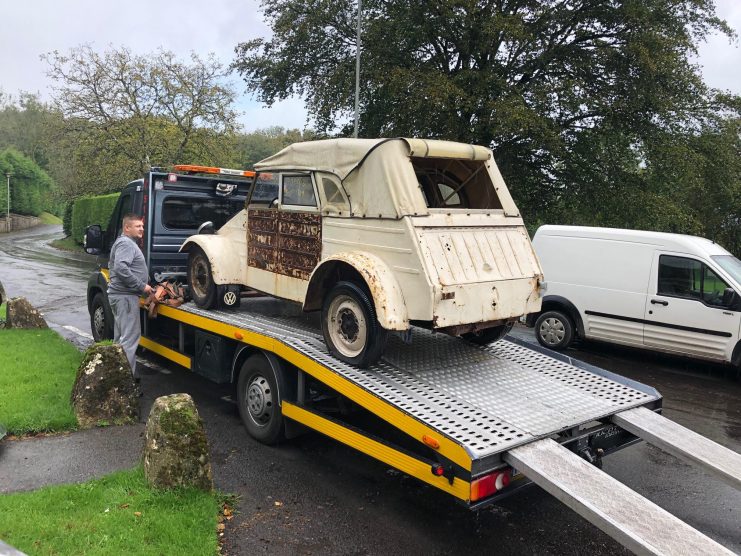 Alex and Kevin have embarked on a 7 day tour leaving early Sunday morning. Day 1 saw us in Belgium checking on progress of the Collections M10 tank destroyer, whilst there we bought a very nice ex Norwegian open cab GMC which will be restored and delivered back to the UK once finished.
We then drove into Germany on day 2 to see progress on the Tiger I's, there is much detail coming together now with a great deal of progress being made on the suspension units.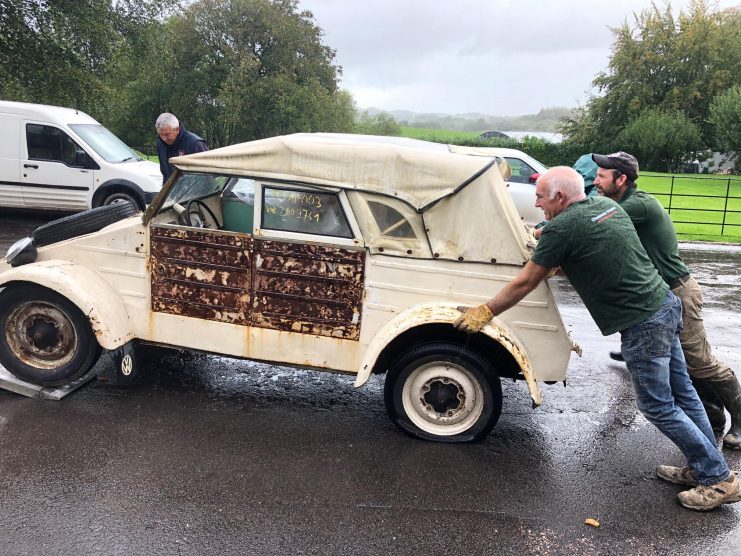 We have just left Berlin and on our way to see some items we have been tipped off that could be for sale. We look forward to updating you. In the meantime, please enjoy some pictures of the Collections early Kubel being collected for restoration in Poland by Jacek Krajewski and his team at ww2vw.com.
The team at TWC removing the Collections 2nd 18 Ton Half-track from stores. This vehicle had been cut into 3 sections and has now been sent off to have the chassis reconstructed on an alignment jig as it's first step towards it's new life.
https://www.facebook.com/2348619585363508/videos/2634343046623648/
The engine has already been dispatched to our workshops in Germany for restoration. With the help of Gavin Copeman and crew from Tey Vehicle Restorations we are slowly going through our storage buildings allocating all missing parts for vehicles destined to be restored in the future. This way we know exactly what parts we still need
This 2 ½ ton stone SS eagle has recently arrived at our yard having been removed from a former SS barracks in Northern Germany.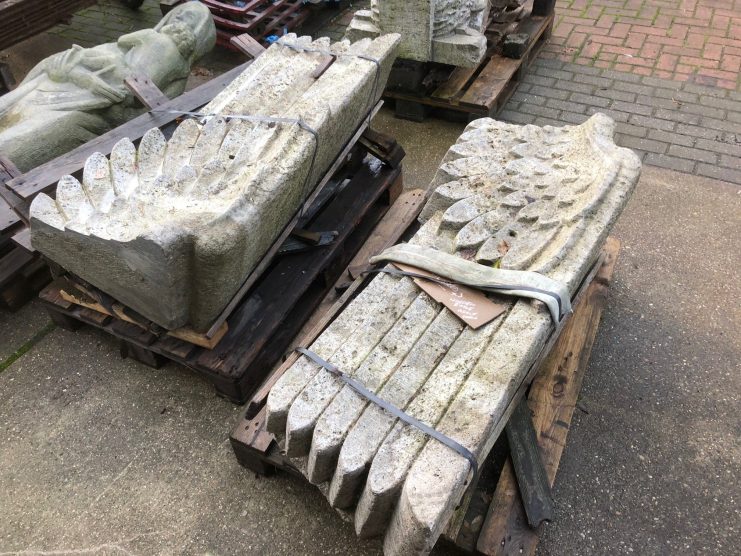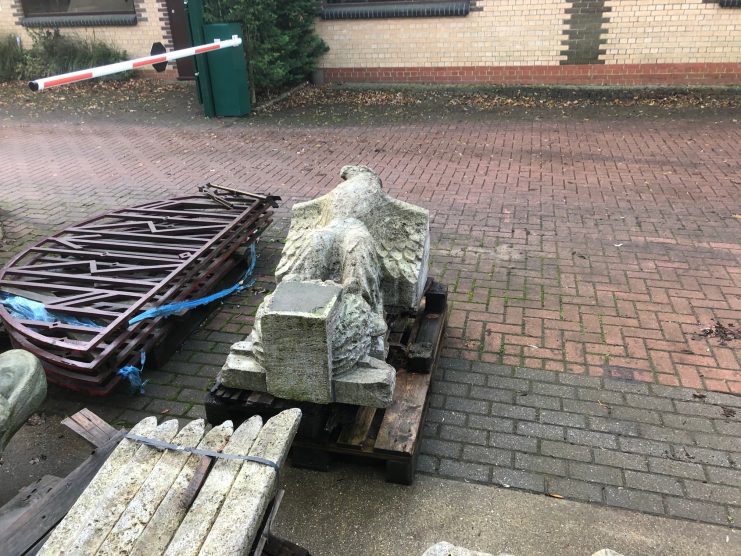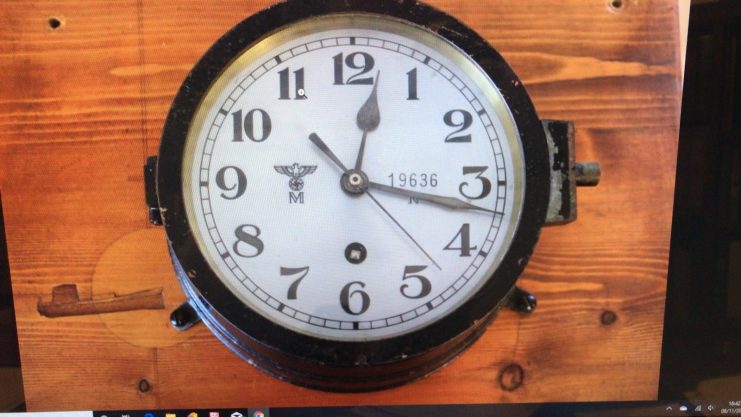 It is our intention to build it in to one of the properties in it's current form (i.e with no cross). Another interesting find in a UK auction house was this mint condition Kriegsmarine bulk head clock which is destined for the Collections Schnellboot S130.
TWC's Krauss Maffei KM10 8 Tonne Half Track recently pulled out of deep storage (pictures 1 & 2) being prepared for shipping to Czech Republic where it will be restored).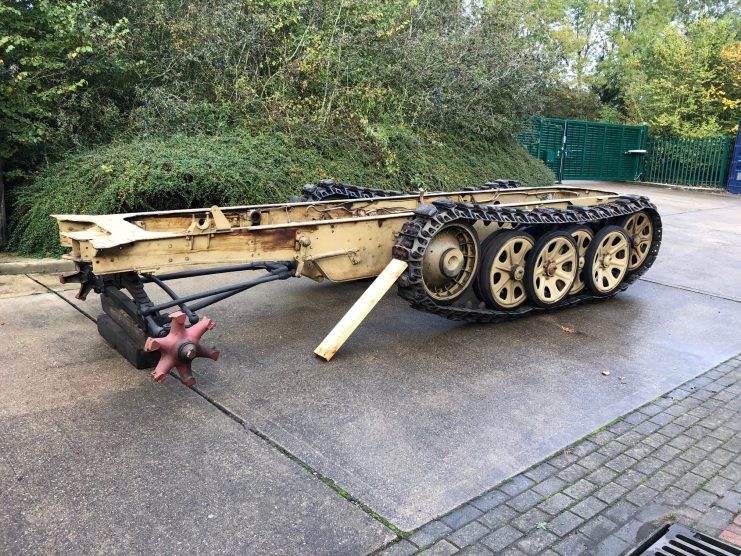 Some of you may recognise this as the half-track chassis formerly on display at the Sinsheim AutoTecknic Museum in Germany. We have since acquired steering column, engine radiator, winch and an assortment of body panels. This will complete the collections line up of German semi tracks.
During TWC's yard clearance, we have started to pull together all our Ferdinand/ Elephant parts, with a view to assessing how viable a rebuild project would be. At present, we seem to have something like 40% of the vehicle but are locating parts all the time (Picture 3).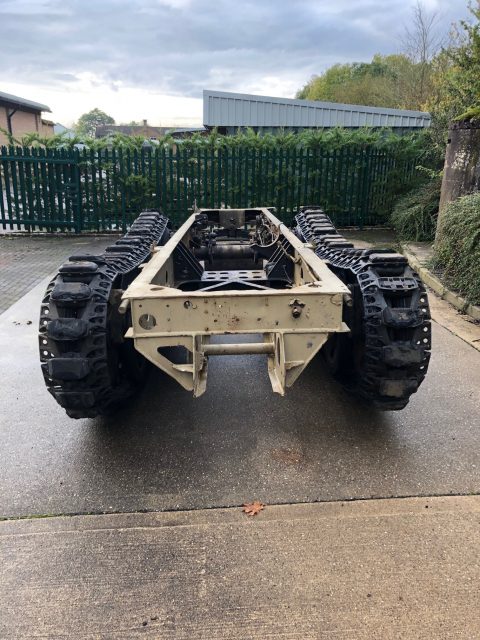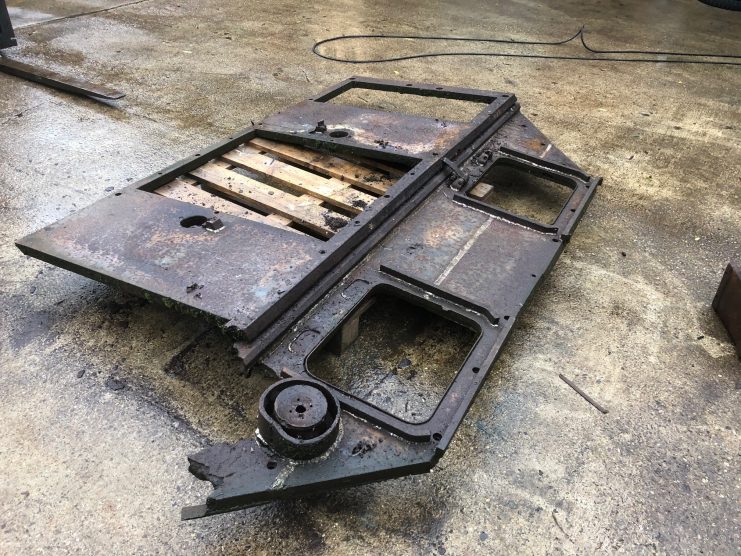 TWC received a pallet of parts for their Stuka project. This included an almost complete Junkers Jumo engine, which brings our stock of engines to 3, and we believe it is possible to build at least 2 into flying condition.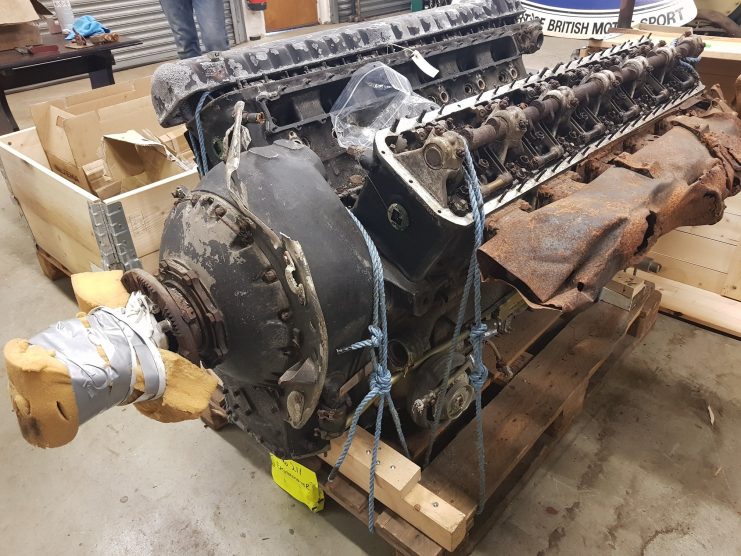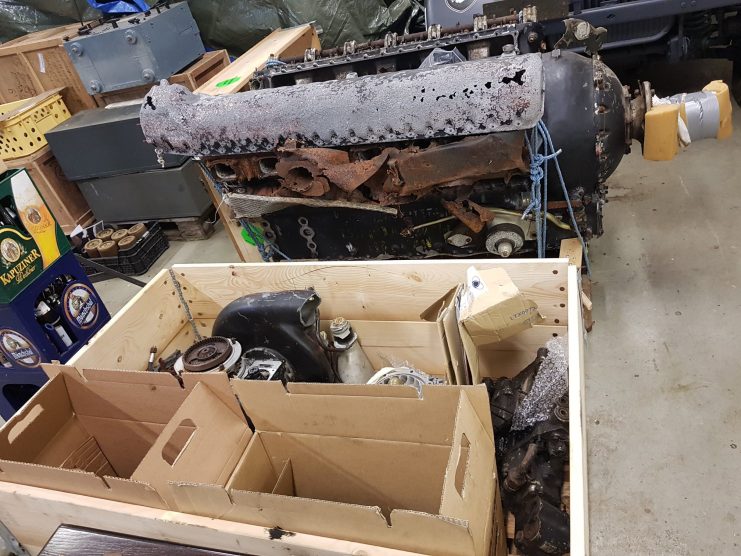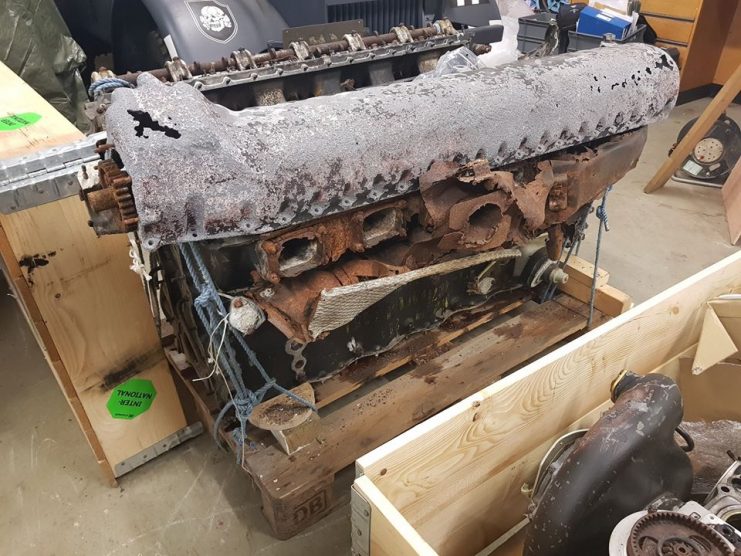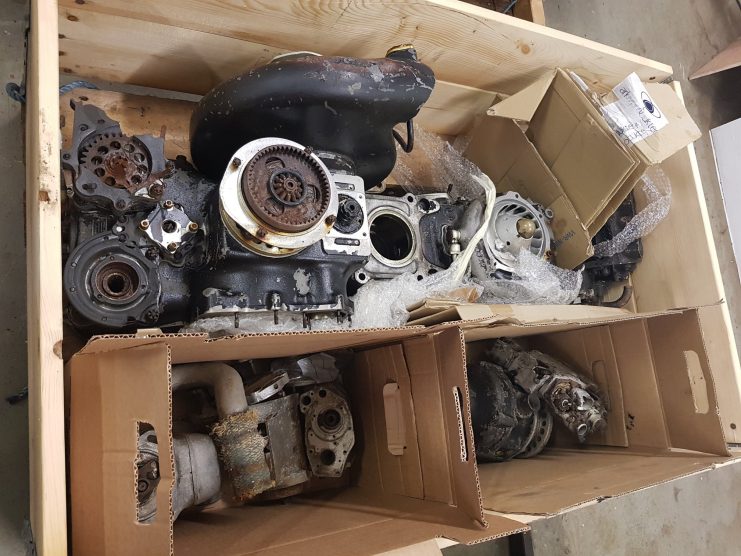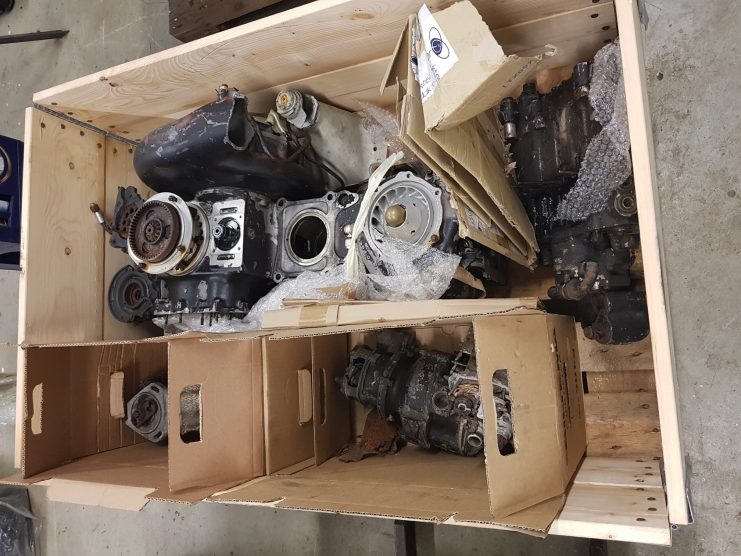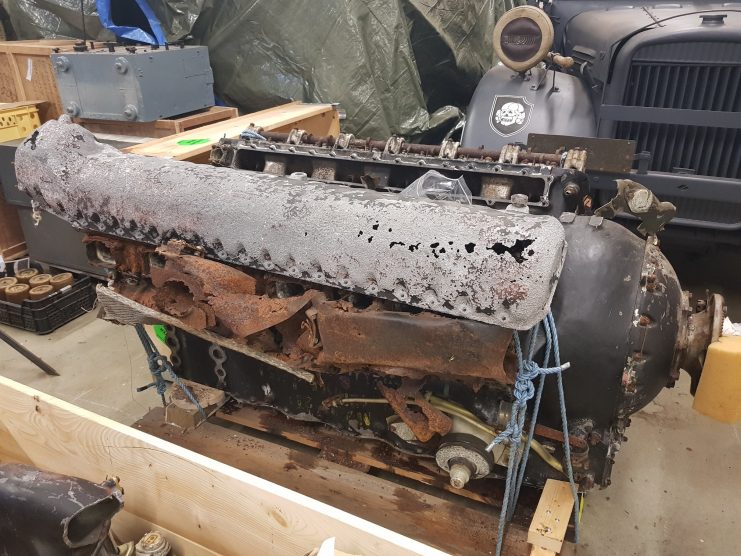 M10 ammunition trailer was returned finished from Gavin Barlow at Armoured Engineering, and our Easy 8 Sherman from Gavin Copeman at Tey Vehicle Restorations. The GMC engine has now been rebuilt and painted by Nick Vannitsen and is ready to go back in the chassis, and last but not least this lovely BMW R20 joins the collection.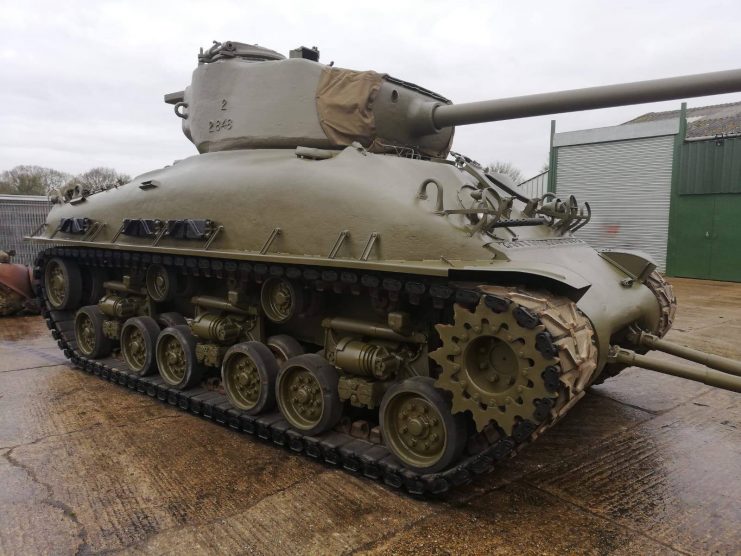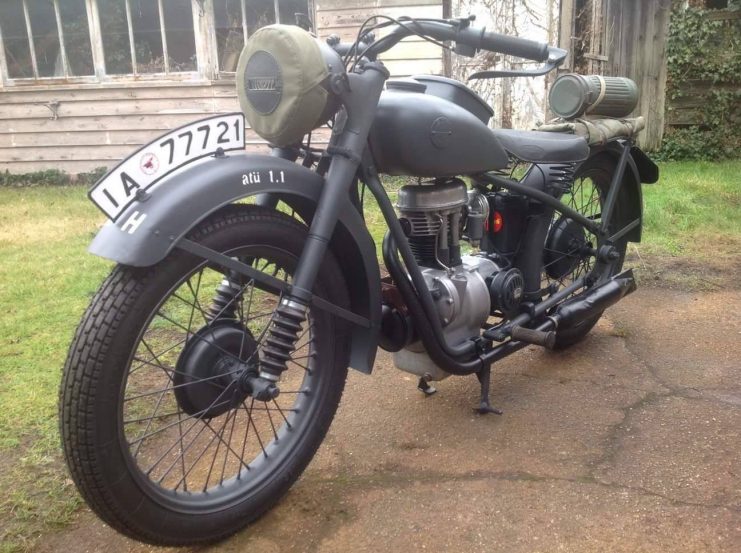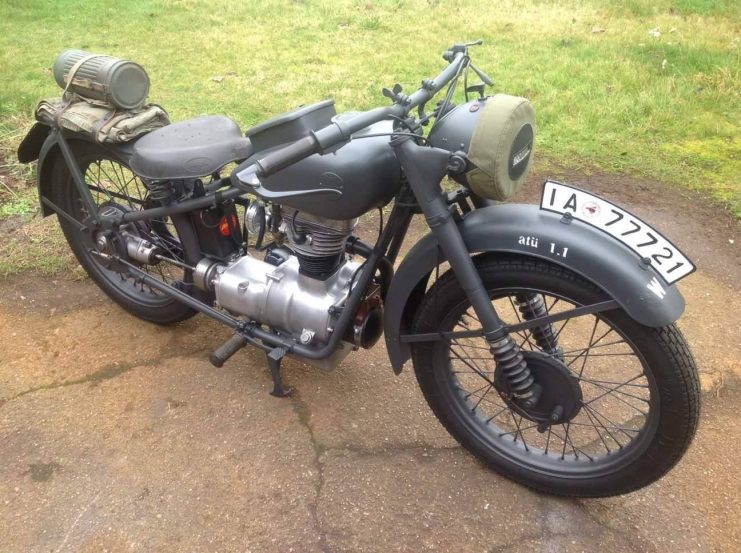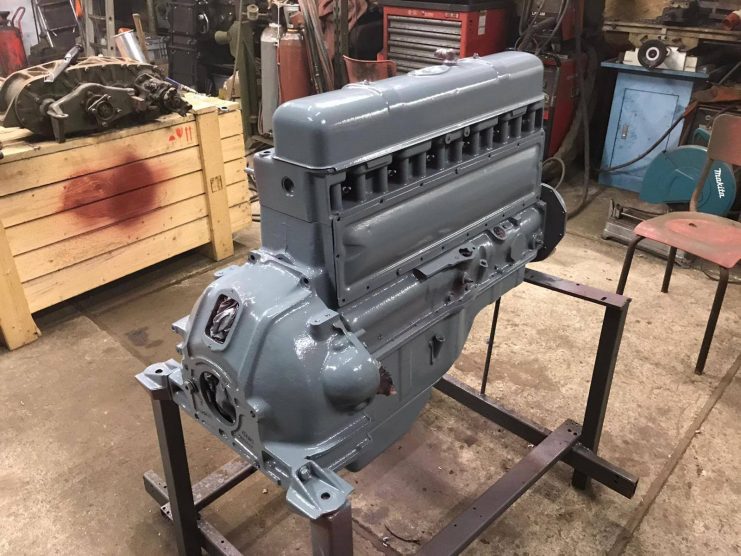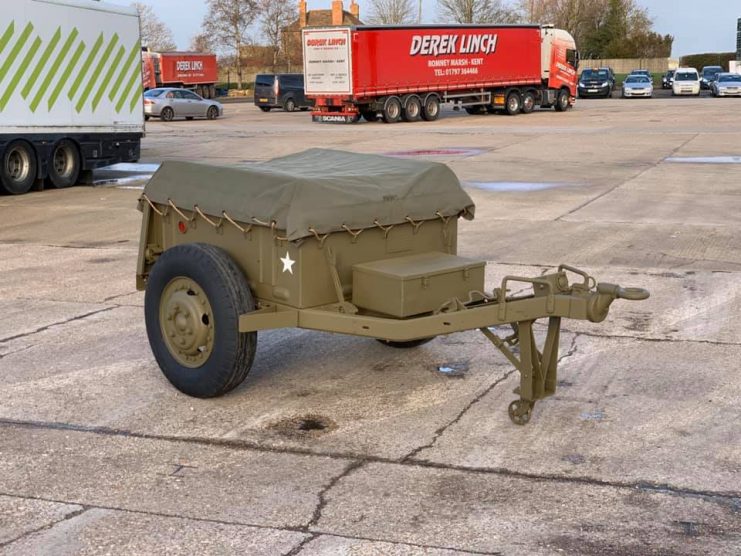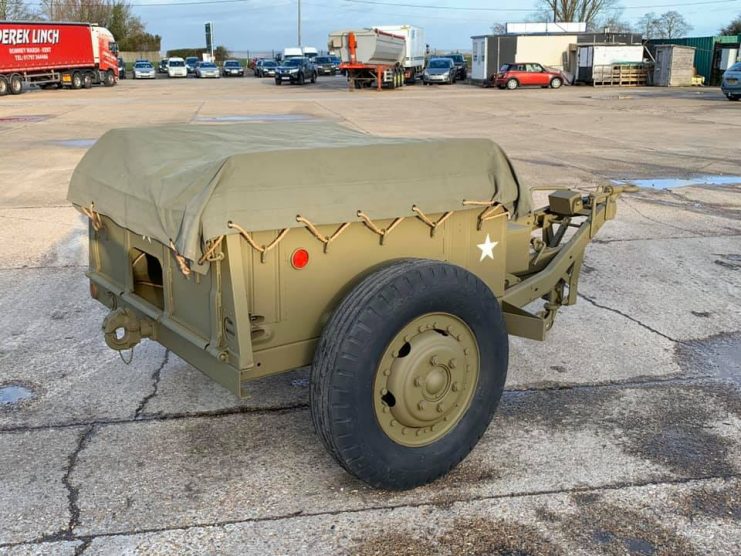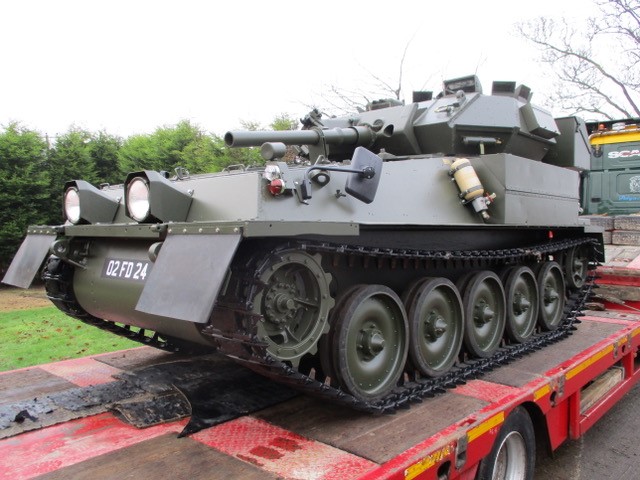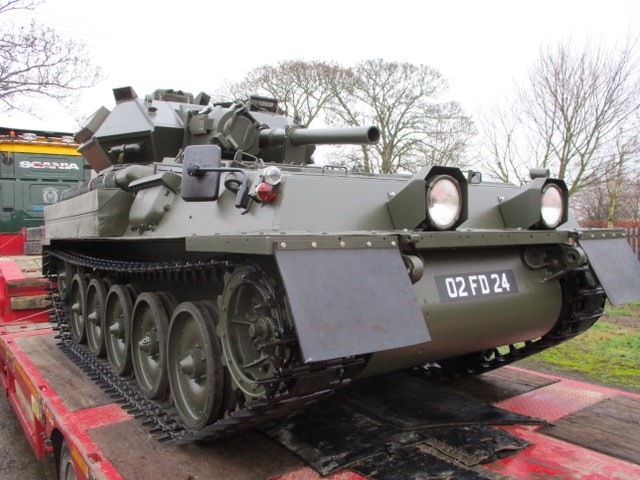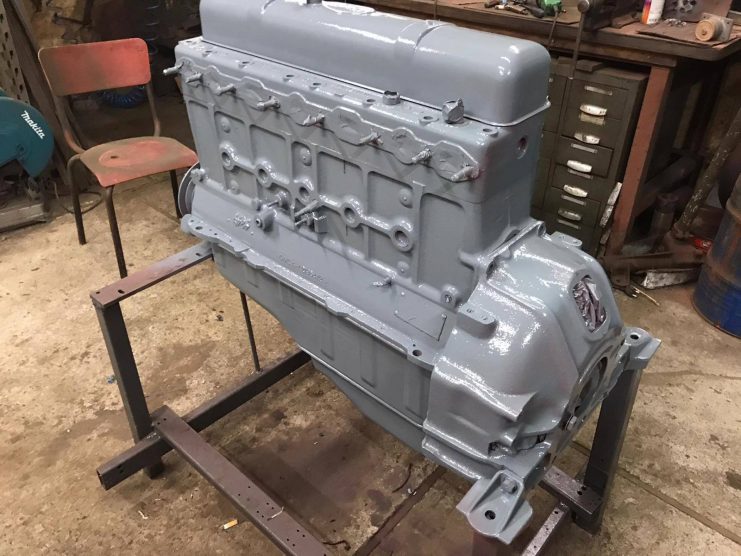 We would like to thank all our staff at TWC, and our restoration partners – Gavin Copeman of Tey Vehicle Restorations (Easy 8 Sherman), Nick Vanittsen (GMC truck), Marcus Glenn Military Vehicles, Parts and Equipment (Scorpion) as well as Peter Spillner of Rosenow Restaurierung, Laurent Laurent of France 40 Vehicule, Matthieu Dumias of Military Classic Vehicles, Martin Ijdo of Historic Engineering (Standard Beaverette armoured car) and Seb Marshall of Historic Vehicle Restoration (1917 AEC Y Type truck), who are still ploughing through their individual restorations with us.
The Last Victor Bomber Can Be Yours for Free -YES FREE
We will bring you more updates of The Wheatcroft Collection as we get them.