It's safe to say Tony Rolt's life after the Second World War was just as impressive as his time overseas. Rolt is best known for being a British racing driver. However, he is (rightfully) considered by many to be a war hero, as well. Not only did he serve in combat, he was captured by the Germans and taken as a prisoner of war (POW) for the majority of the conflict.
Rolt was involved in the Siege of Calais, attempted seven escapes from POW camps, was sent to the highest security prison the Germans ran, and went on to return home and win the 24 Hours of Le Mans.
Tony Rolt's life before the war
Rolt was born in Bordon, Hampshire, but was raised in Denbighshire, Wales. As a teenager, he attended Eton College, where he got heavily involved with cars and racing. In fact, he got in trouble for having a car, and at one point lost his license for speeding.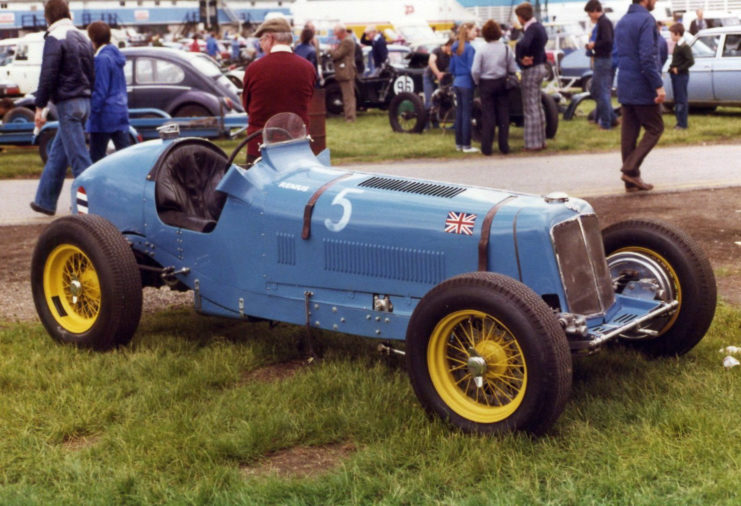 Rolt started racing in a Morgan three-wheeler, before making his official track debut in 1936 with a Triumph Gloria Vitesse. He then moved to driving a Triumph Dolomite. One of his most famous cars from before the Second World War was his English Racing Automobile (ERA), Remus, which he'd purchased from two princes.
In one race, an issue developed with the exhaust, causing flames to shoot up into the driver's seat. To resolve this, Rolt took off his driving gloves, shoved one into the bolt hole from which the flames were coming, and went on to win the race. In 1939, he won the prestigious British Empire Trophy Race, setting him up for a bright future in racing.
Siege of Calais
Unfortunately, Tony Rolt's racing career didn't take off as quickly as he'd have liked, as World War II broke out the same year. The race car driver decided to enlisted in the Armed Forces, like many other young men, and joined the Royal Military Academy (RMA) Sandhurst, where he was commissioned to the Rifle Brigade as a lieutenant.
In 1940, Rolt was sent to France, where he was put in charge of a reconnaissance platoon.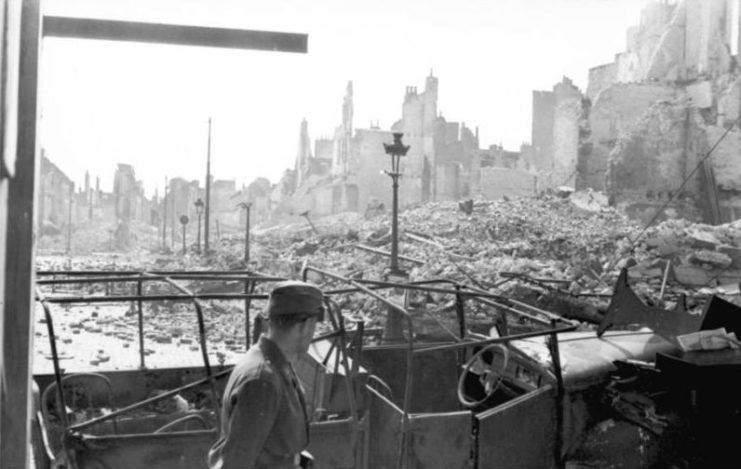 Rolt and his men were quickly engulfed in the Siege of Calais, a French port across the English Channel. They were tasked with holding out against the 10th Panzer Division, which they managed to do for three days before their defenses broke just ahead of the evacuation at Dunkirk. During this time, Rolt aided one of his injured men while continuing to fire a Bren light machine gun, an act for which he was awarded the Military Cross.
Tony Rolt attempts multiple escapes from prisoner of war camps
Despite his bravery in combat, Tony Rolt was one of the many Allied soldiers taken as POWs at the end of the siege. He certainly showed his displeasure about this. He was passed through multiple different camps because he kept trying to escape – his first attempt took place before he'd even reached the camp. Rolt and another POW dove into a ditch when the guards weren't looking and planned to steal an aircraft to fly home.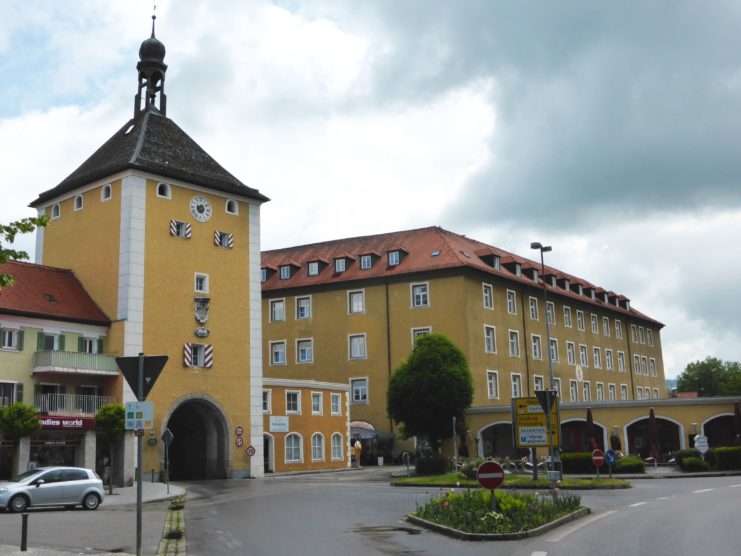 In total, he made seven different escape attempts. In one instance, he managed to get within sight of the Swiss border by using the fake documents of a German workman, earning himself 14 days in solitary confinement. During another, he and other POWs dressed as Red Cross volunteers. Of the plan, Rolt said, "It worked brilliantly. We watched them arrive, waited a suitable length of time and then walked out the main gate. We then walked for two nights using makeshift maps."
Although he and his comrades were able to board a train, they were still captured. As with many of the Allied POWs who made consistent escape attempts, Rolt was eventually transferred to Colditz Castle, which had been turned into the maximum security prison, Oflag IV-C.
Transfer to Colditz Castle
The design of Colditz Castle allowed guards to keep close watch over the terraces that surrounded prisoners' accommodations in an interior courtyard. Despite this arrangement, many POWs still made attempts to escape. Of course, Rolt was included among them.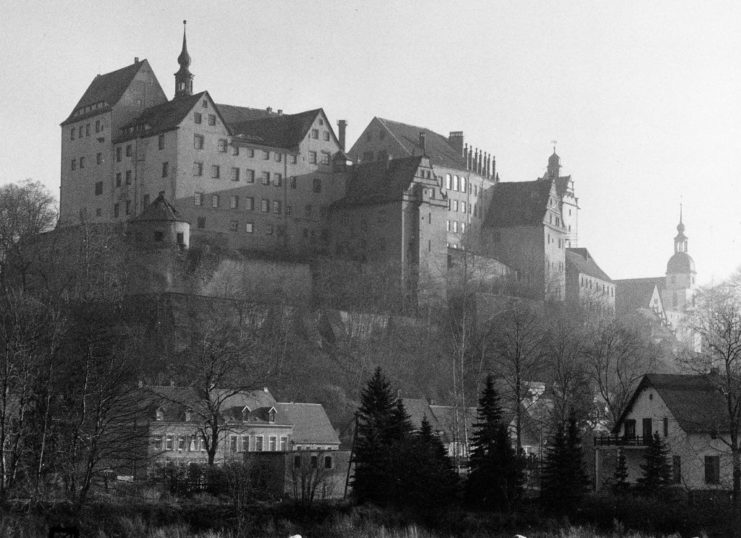 Rolt was actually the mastermind behind a plan to build a glider within the roof of the chapel, which could carry two prisoners to safety across a nearby river. He recruited a number of men to work on the project, and by 1945 they'd built a functioning glider. This intersected with the American advance on Colditz, rendering their construction obsolete.
Tony Rolt's racing career
For his continued efforts to escape from his German captors, Tony Rolt was presented with a Bar for his Military Cross. He later resigned from military service, having achieved the rank of major. Having been pulled away from his racing career just as it was getting into gear, Rolt dove back in with a vengeance upon his return to England, racing in anything he could.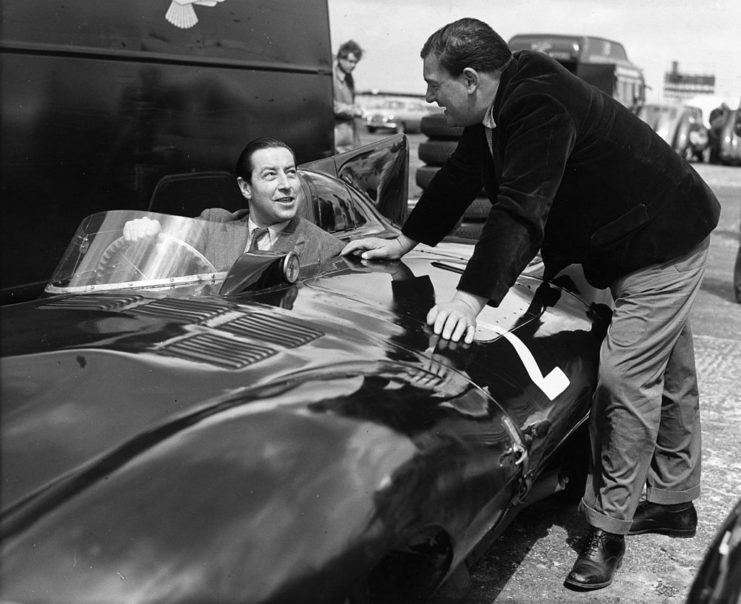 In addition to many other races, Rolt competed in every 24 Hours of Le Mans race between 1949-55, winning in 1953. He and his racing partner, Duncan Hamilton, had been disqualified that year, but were reinstated. According to Hamilton, they were already drunk in a bar by the time they were told they could come back and race. They won anyway.
More from us: 6-Star General: Only Two Individuals Have Been Promoted to the Prestigious Rank
In 1956, Rolt retired from racing to work on the development of a four-wheel drive racing car through the Ferguson development program. The war hero, race car driver and engineer died on February 6, 2008, at the age of 89. He left behind many incredible life stories. Speaking about his father, Rolt's son said, "The war definitely had an effect on him but after that he was determined to prove himself to the world and he did."