Widely known as the 1950s and 60s singer of popular hit songs such as "Blue Velvet," "Rags to Riches" and "Stranger in Paradise," Tony Bennett rose to fame and became a critically acclaimed recording artist. Often he reached #1 on top lists and captivated radio listeners across America and the world.
His style was influenced by jazz legends such as Al Jolson, Eddie Cantor, Louis Armstrong, Jack Teagarden and Joe Venuti. The list of his collaborations includes giants such as Herbie Mann, Nat Adderley, Art Blakey, Jo Jones, Candido Camero, and Chico Hamilton which serves as a testimony to the impact he left for generations to follow.
Tony Bennett, born Anthony Benedetto, to an Italian-American family in New York City's Queens borough, indeed started from rags before he came to riches. Born in 1926, he grew up in poverty, faced with the turmoils of the Great Depression. In addition, his father, John, was constantly sick, which made him unable to find work.
Before his father passed away when Anthony was ten years old, he impressed his love of books and art on the boy and, most importantly, taught him compassion for other people's suffering. This trait defined Anthony's future stands, which were not always welcome by various authorities.
Bennett's less well-known war experience serves as a perfect example of how the future singer knew right from wrong even if the state imposed it. In 1944, Anthony Benedetto (his birth name) was drafted and trained at Fort Dix and Fort Robinson, becoming an infantry rifleman.
He was soon transferred to Europe and joined the frontline in March 1945. By that time, the Allies had already entered Germany and were fighting for every inch of land against an enemy which had nothing left to lose. He quickly rose to the rank of Corporal, due to his active duty in dangerous urban combats where Americans faced stiff resistance in house-to-house fighting.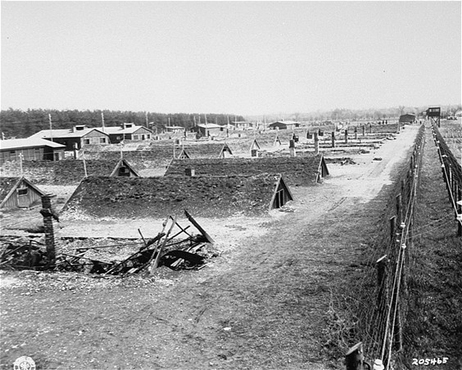 Recalling his experience in the "front-row seat in hell,"  as he referred to the bitter fighting in winter conditions, Bennett stated:
"Anybody who thinks that war is romantic obviously hasn't gone through one. It was a nightmare that's permanent. I just said: This is not life. This is not life."
At the conclusion of WWII, Corporal Anthony Benedetto participated in the liberation of a German concentration camp in Bavaria, where he witnessed first-hand the atrocities of Hitler's regime.
The fact that he escaped death by a whisker several times together with the horrors he had witnessed in the concentration camp turned him into a lifelong pacifist. The war ended soon afterward, but due to his late arrival to the frontline, Corporal Benedetto was tasked for peacekeeping in Germany, as the torn up country was slowly getting back on its feet.
He was stationed in Mannheim, where he counted the days before he could go home to New York. To pass the time, and to forge his craft, Benedetto became part of the informal Special Services band unit, practicing jazz standards and meeting up with other musicians in the US Army.
Although his popularity grew among the servicemen who enjoyed his singing and his fellow musicians, a sergeant in charge of Benedetto's company did not share their opinions.
On one occasion, Corporal Benedetto ran into his old friend from school who was an African-American, called Frank Smith. He was also part of the American contingent of troops in Germany and was on his way to a Thanksgiving mass in a nearby Baptist Church. Anthony joined him, and they went for dinner in a hotel after.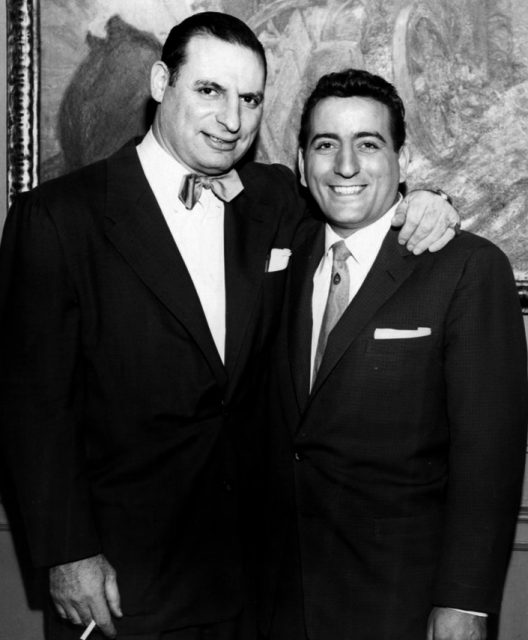 An Army Captain, whom Bennett called "bigoted"  in a 2006 interview for PBS, noticed them walking in. As segregation was strictly imposed in the US Army at the time, he approached the Corporal with the words:
"Benedetto, get your gear. In twenty minutes, you're checking out."
Anthony was surprised and shocked. What followed was an act of humiliation that changed his life forever. The Captain stripped him from his rank by ripping his Corporal stripes off his jacket. He then spat on them and threw them on the floor.
When asked why he had done so, the Captain replied:
"We don't like the company you're keeping."
Of course, he was referring to Benedetto's friend, Frank Smith, and the fact that he was an African-American.
After this incident, Anthony Benedetto, now a Private, was transferred to Graves Registration Service, where he worked on retrieval and identification of fallen Allied soldiers. He recalled the experience in the PBS interview, making a sarcastic remark:
"It was a wonderful job. I had to dig up bodies."
Nevertheless, his talent did not go unnoticed, even after his demotion. He was soon back in the entertainment business within the military. Under the stage name of Joe Barri, Benedetto began singing for the official 314th Army Special Services Band, garnering himself the respect he deserved.
Soon after, he was back in the US, pursuing a career in the music industry. It was Bob Hope who gave him the stage name Tony Bennett. Hope had seen his 1949 opening performance for Pearl Bailey and decided to take him on tour. It was a real breakthrough for Bennett, who began producing hits and conquering top lists.
Even though he quickly rose to fame, he never forgot his roots and his principles. Tony Bennett became a staunch supporter of the American Civil Rights movement and participated in the 1965 Selma to Montgomery marches.
Years later, he openly refused to perform in South Africa, as a direct protest against the country's apartheid system. His social activism was a significant contribution in the fight against segregation in American society.
He remains to this day one of the most respected performers, with a personality to match.