For the first years of World War II, the United Kingdom was under constant threat of German bombing. London, in particular, was an especially popular target, experiencing almost nightly attacks between 1940 and 1941. While many residents took shelter, a member of the Royal Air Force used the air raids to cover his heinous crimes.
Gordon Cummins
Gordon Cummins was born in New Earswick, North Yorkshire to a civil servant and a housewife. He moved to London in 1934, where he developed a desire to live the lavish life of an aristocrat. He falsely claimed to be the illegitimate child of a peer, from whom he received an allowance, and refined his dialect to imitate an Oxford accent. To maintain this facade, he engaged in acts of embezzlement and theft.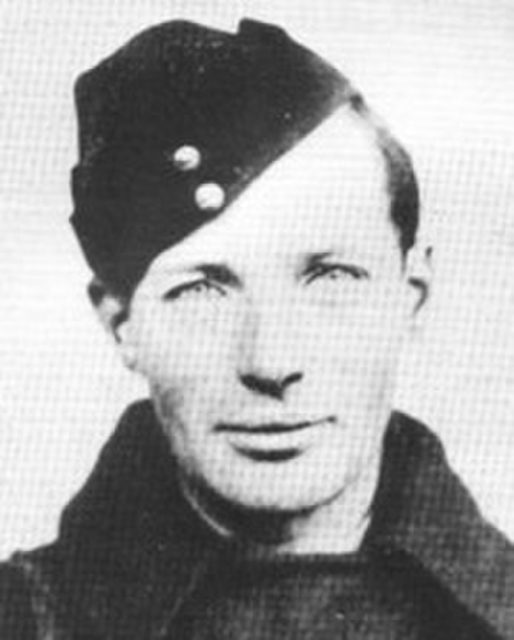 Cummins volunteered for the RAF in 1935. He initially trained to be a rigger and was tasked with flight checks on aircraft. He was then stationed with the Marine and Armament Experimental Establishment at Felixstowe, Suffolk and relocated to Scotland from 1936 to 1939.
Upon the outbreak of WWII, he was transferred to Helensburgh, Dubartonshire, after which he was stationed at Colerne, Wiltshire. It was at this post that he reached the junior rank of leading aircraftman, despite aspirations of becoming a Spitfire pilot. He was then transferred to Cornwall.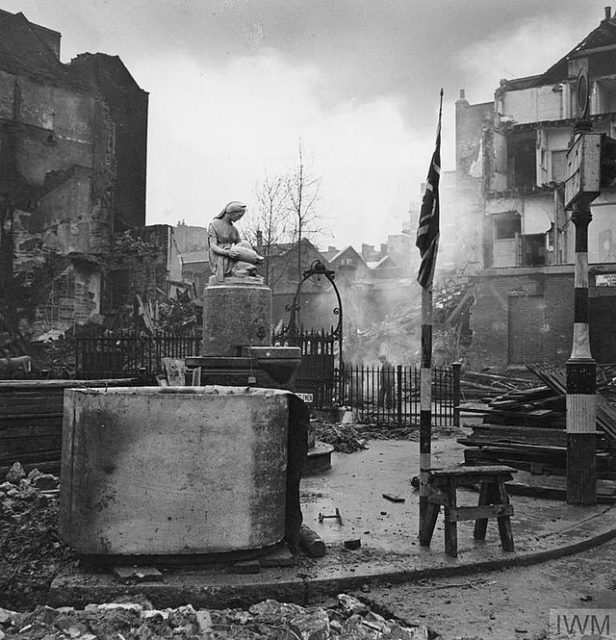 In January 1942, after accruing over 1,000 of flight time, Cummins went before the RAF selection board for his aviation exam. His performance earned him a move to the Air Crew Receiving Center in Regent's Park, where he was stationed with 300 other airmen.
The Blitz
Between 1940 and 1941, the German Army inflicted a mass air raid bombing upon London. Coined "Blitzkrieg" by the British press, it began toward the end of the Battle of Britain and was used as a way to subdue England. Hitler was turning his sights to Eastern Europe and didn't want the British Army to interfere with his plans.
The bombings began on September 7, 1940 and continued for 57 consecutive nights, after which they occurred less frequently. Large swaths of London were ruined, and many lost their lives. Mandatory blackouts were ordered, meaning street lamps remained unlit, cars couldn't drive with their headlights on, and the windows of businesses and homes had to be covered.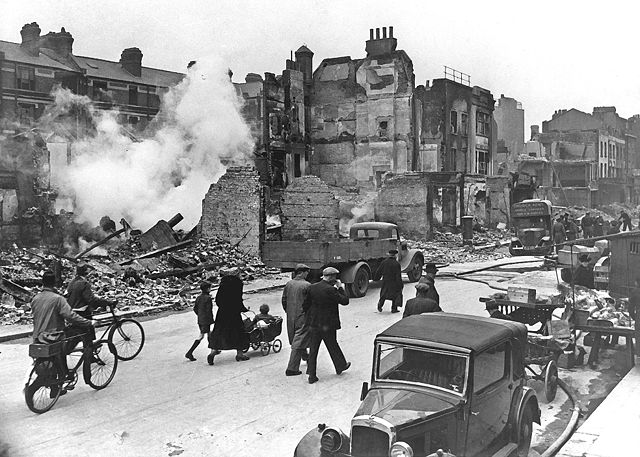 Looking to lessen the number of casualties, the city opened up public air raid shelters and allowed people to congregate in the underground train stations. Many residents took cover in cellars and personal bomb shelters.
Cummins' murders
The first victim of Cummins' murder spree was located on the morning of February 9, 1942. Schoolteacher Evelyn Hamilton's body was found in an air raid shelter in the West End, gagged with a scarf and strangled to death. Her handbag, which contained £80, was missing.
The second victim, a prostitute and former chorus girl named Evelyn Oatley, was found the next day in her apartment. The murder was eerily similar to that of Hamilton, except for the fact her abdomen had been slashed with a can opener, which was left at the scene. Unbeknownst to the killer, it held his bloody fingerprints.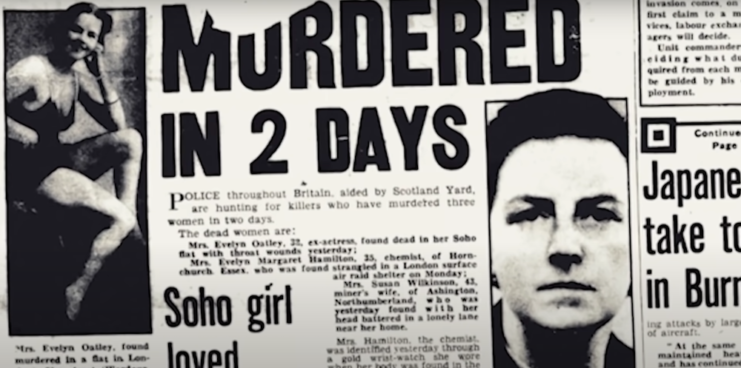 After a brief hiatus, victims three and four were discovered on February 13, 1942. Both were prostitutes. Margaret Lowe, missing since February 10, had been strangled and mutilated. Doris Jouannet's body was discovered by police after her husband was unable to enter the door to the apartment they shared.
Cummins' final two victims were saved by strokes of luck. The attack on Greta Heywood was interrupted by a delivery boy, who caused the RAF pilot to flee the scene. While leaving, he dropped his gas mask and haversack. Later that night, he attempted another attack on a woman named Kathleen Mulcahy. She fought him off and made enough noise to make him flee before he was caught.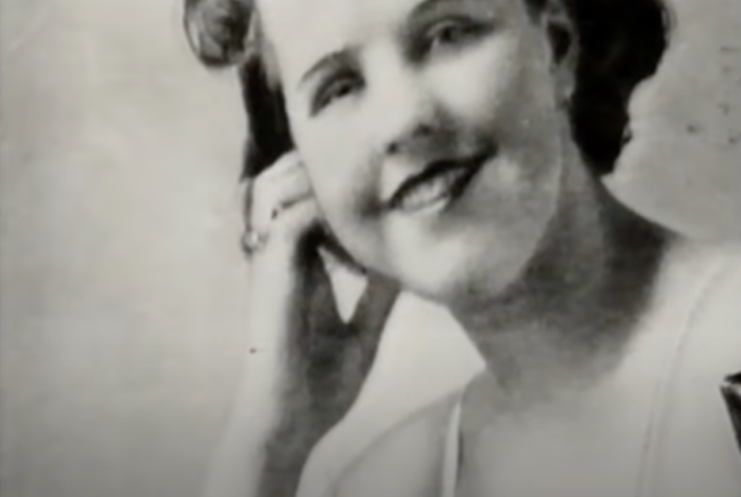 Speaking about the crimes committed, a Detective Superintendent with London's Metropolitan Police called the murders "by far the most vicious" he'd investigated throughout his career.
"The Blackout Ripper"
Due to wartime restrictions on newsprint and the focus on the war in Europe, the murders received little attention from the media. Despite this, it did manage to reach those prostitutes working in the West End, who appeared to be Cummins' primary targets. In an attempt to protect themselves, many became reluctant to take on clients who weren't considered regulars.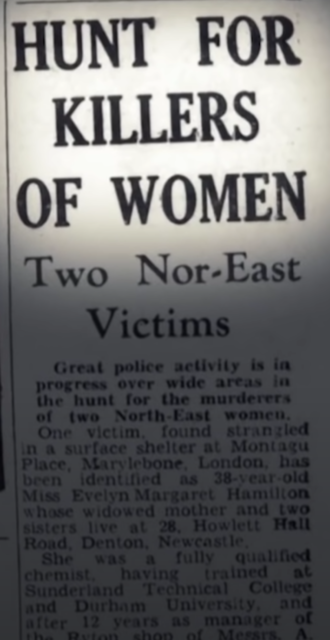 While the crimes didn't receive a lot of attention, the media did find the time to give the killer a nickname. In fact, he had three: "The Blackout Ripper," "The Wartime Ripper," and "The Blackout Killer." They referenced the fact the murders happened during the war, were reminiscent of the murders committed by Jack The Ripper and were committed while London experienced an air raid.
Arrest and conviction
Gordon Cummins' gas mask proved to be the key to connecting him to the murders. After jotting down its serial number, investigators with the Metropolitan Police contacted the RAF Police, who in turn contacted Cummins' regiment at Regent's Park.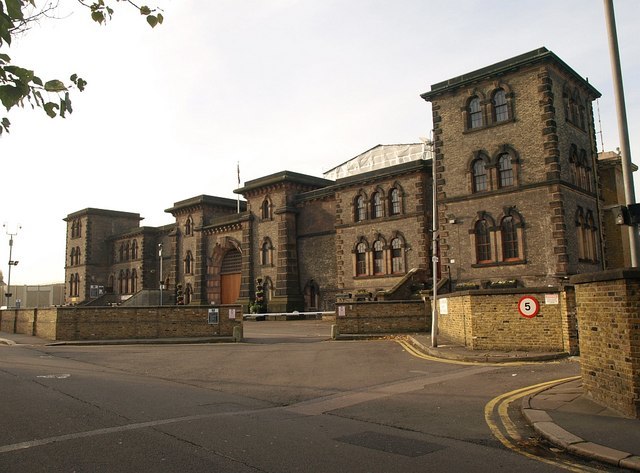 While he tried to maintain his innocence, the evidence was stacked against him. Along with the gas mask and fingerprints left on the can opener, a search of Cummins' belongings uncovered a host of mementos taken from his victims. This included stockings from each victim, a watch and a cigarette case belonging to Evelyn Oatley.
They also had a positive identification from Heywood as the man who attacked her.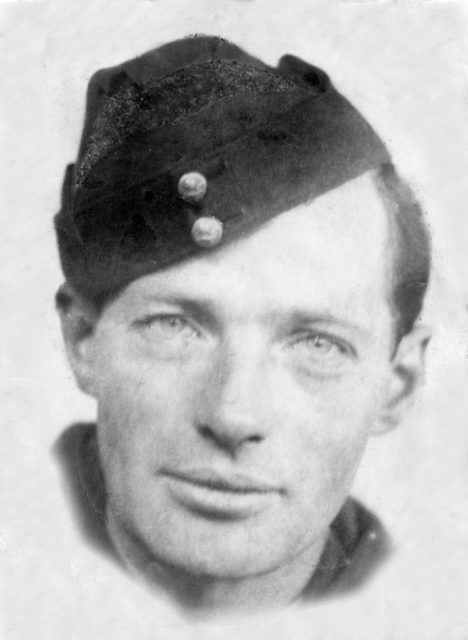 Rather than try Cummins for all the murders, prosecutors opted to try him first for the murder of Evelyn Oatley. This way, if the jury acquitted him, they could proceed with further charges. On April 27, 1942, after a single day in court, Cummins was found guilty for Oatley's murder and sentenced to death.
In a strange twist of fate, George Cummins' execution occurred during a German air raid on the city of London. On June 25, 1942, he was walked to the gallows of Wandsworth Prison, where he was hanged.