During the Second World War, Adolf Hitler's Luftwaffe was considered a formidable, ominous enemy by Allied pilots who took on the German planes over Europe and North Africa.
But one Allied aircraft gave the Germans pause because its unusual design and unique flight capabilities made it a formidable foe.
The P-38 Lightning fighter aircraft was a huge asset to the Americans when they joined the war in 1941. Though Britain's Royal Air Force (RAF) chose to sever its ties with the plane's manufacturer, Lockheed Martin, America was quick to accept it.
Throughout the war, America bought about 10,000 of these planes from the aeronautics manufacturer.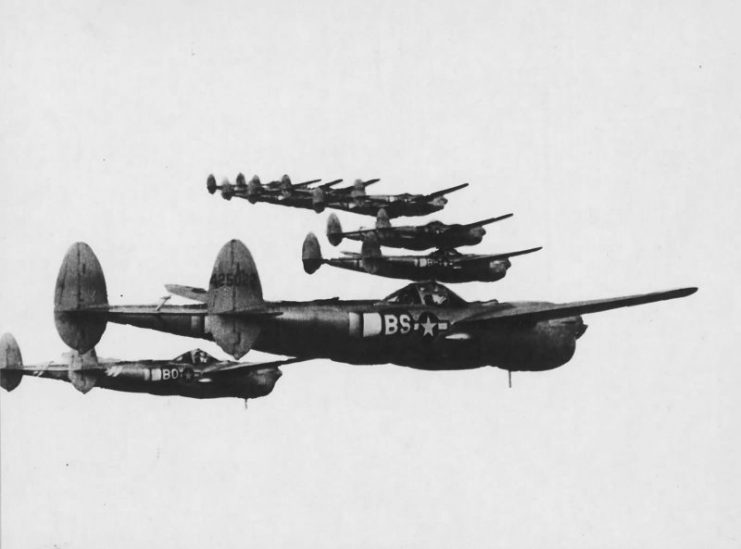 The plane came about in 1937 as the result of a proposal put forth by the U.S. Army Corps. A designer at Lockheed, Kelly Johnson, came up with the P-38 and won the bid.
The Army's specific requirement was to have a plane that could fly faster than other fighter planes. The P-38 delivered: it could fly 395 mph, when pressed, and travel 1,000 miles, though not at that speed.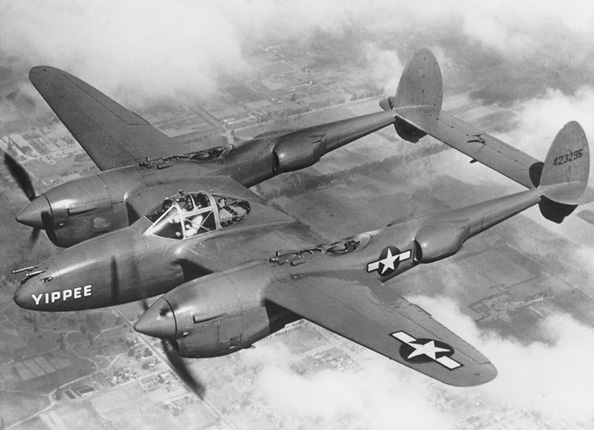 Johnson's plane had other unusual features: twin, liquid-cooled engines; a slim, centered spot in which the pilot could sit; two machine guns; and a 20-millimeter cannon. It could climb to dizzying heights at an unprecedented rate, and even came equipped with a mechanism that softened the engine's noise.
But the P-38 had its share of drawbacks, too, some of which caused fatalities. Its unusual design led to habitual locking of the controls, and pilots had to be specially trained to deal with this and other problems.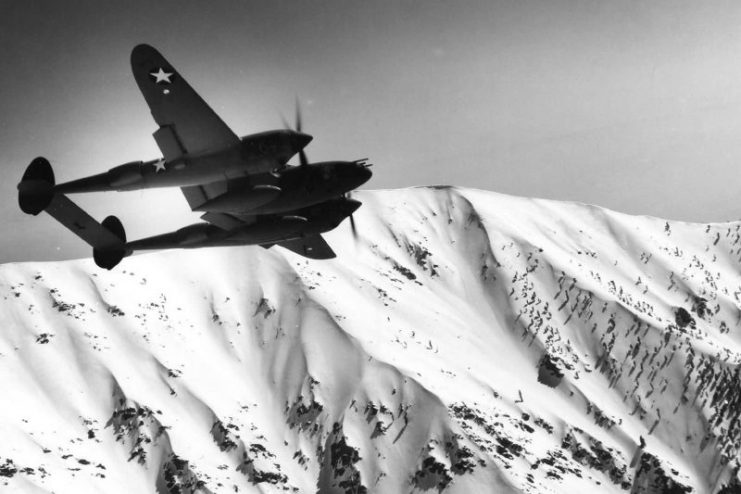 Because of irregularities in its temperature control system, pilots were often subjected to freezing cold temperatures, even when flying in hot climates.
These are the issues that led the RAF to dismiss its contract with Lockheed, but the Americans quickly stepped in after the attack on Pearl Harbour in December 1941.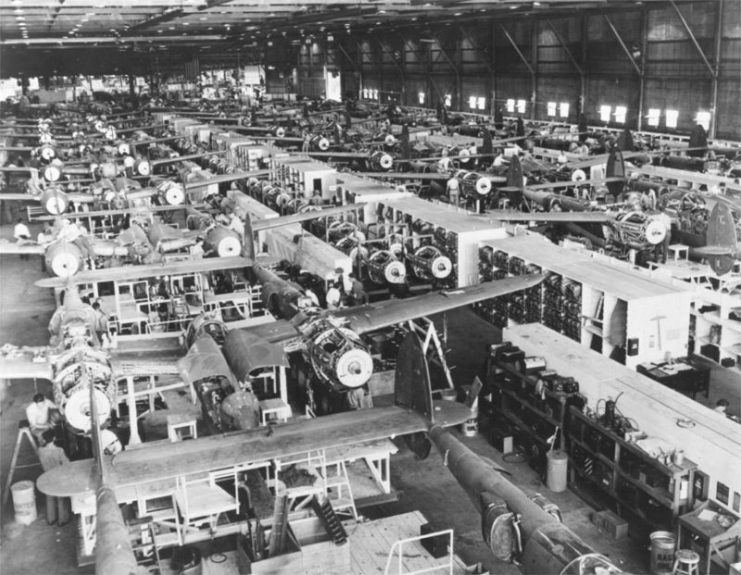 At around $100,000 to $120,000 each, the planes were expensive and about double the price of a traditional, single-engine fighter aircraft. But the range and ability of the aircraft to carry about 3,000 pounds of rockets and bombs made this a worthwhile investment.
The P-38 soon proved its value. In August 1942, the aircraft successfully downed German planes in the Alaskan Aleutian Islands, a Condor over Iceland, and supply planes in North Africa. It so beset the Nazis that they nicknamed it the "Fork-tailed Devil."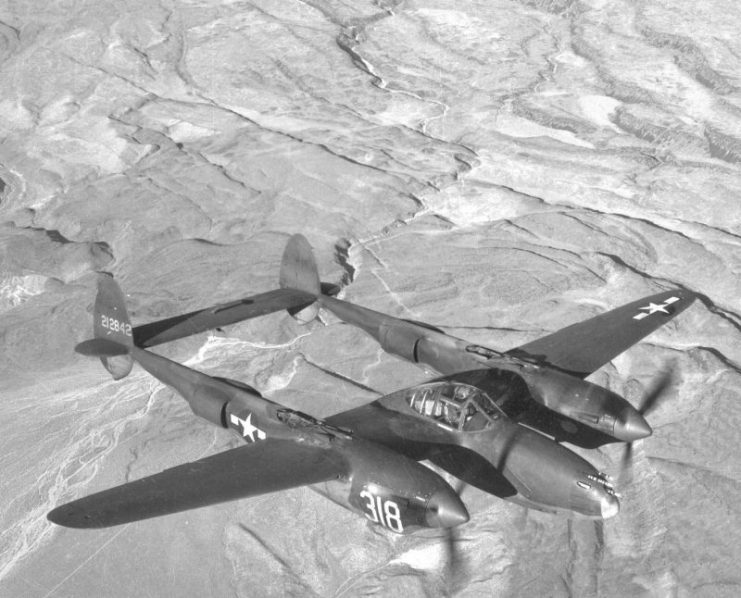 Not all its missions were successful. Some downed planes were even taken by the enemy and used to trick Allied pilots, with German and Italian pilots impersonating Allies in order to shoot down their American foes.
Johnson knew his plane had flaws and set about rectifying them in 1944. He worked on the mechanics to prevent the controls from seizing and even increased its speed to 420 mph.
When D-Day unfolded, P-38s were there, flying over France, taking out everything from trains to radar stations.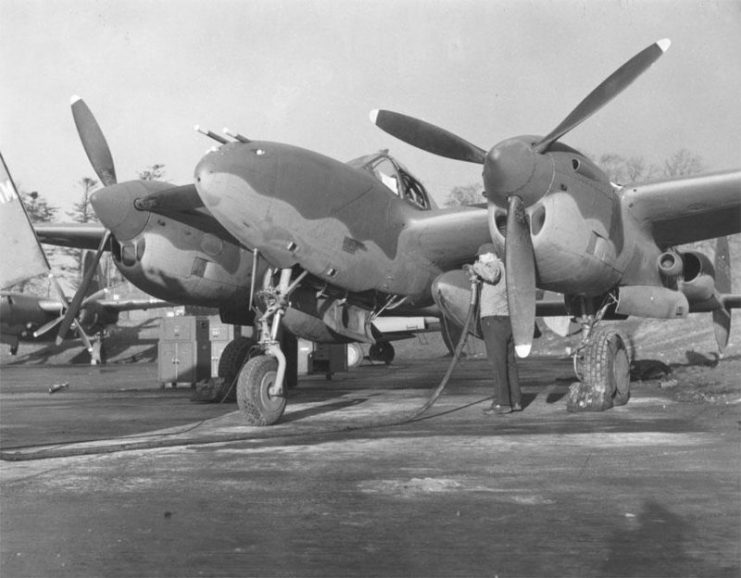 But perhaps its most famous win came when a P-38 Lightning downed a Japanese plane carrying Navy Chief Admiral Isoroku Yamamoto. Yamamoto was a chief planner of the attack on Pearl Harbour. He was on his way to inspect troops, but thanks to a P-38 Lightning, he never made it.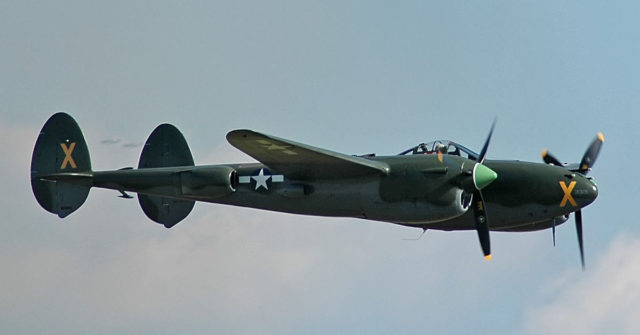 Read another story from us: Lightning Strike: Killing Admiral Yamamoto and Avenging Pearl Habor
The plane was taken out of service by the Americans after the war, but other countries purchased it, including Italy and France. Perhaps the best example of the P-38's longevity is the one found in the ice in Greenland in 1992. It was carved out and fully restored. Fittingly enough, that P-38 was named "Glacier Girl."