The following is a list of the top ten U-Boat commanders in WW II. It is based upon the number of ships they sank and their impact on the war at sea.
Georg Lassen
Sinking 26 ships, totaling 156,082 tons, Georg Lassen caps the list of top German U-boat aces at number 10. He served in the Kriegsmarine from 1935 to 1945 and averaged 39,020 tons per patrol.
On the night of 3-4 March 1943, Lassen, commanding U-160, sunk or damaged 6 ships. Two days later, he received word via radio that he had earned the Knights Cross of the Iron Cross. After his prolific career sinking enemy ships, in April 1945, Lassen began his command of Pretoria, a hospital ship.
Günther Prien
Günther Prien sunk 30 ships, totaling 162,769 tons. In less than two years, he spent 238 days at sea.
Prien is famous for several reasons. He scored the second U-boat kill of the war, sinking the British ship Bosnia in September 1939. He was also the first U-boat commander to earn the Knights Cross of the Iron Cross when he slipped U-47 into Britain's Scapa Flow and sunk the battleship Royal Oak. In one terrible incident, during the war, he sank the SS Arandora Star, which was carrying some 12,000 German and Italian citizens. Over 800 people died at sea.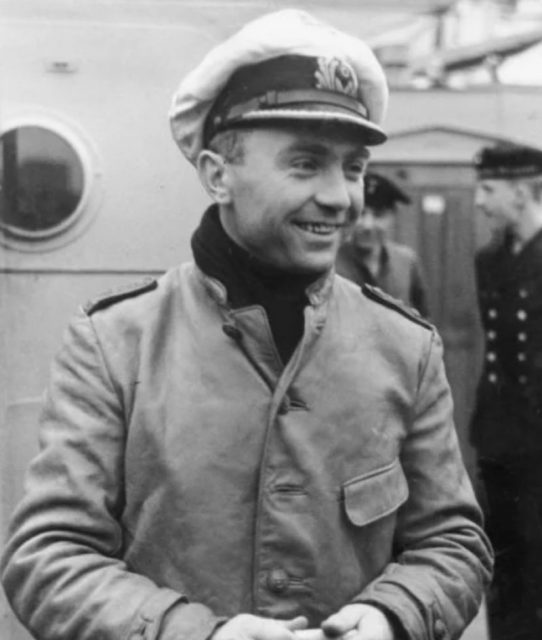 Herbert Schultze
At number eight on the list is Herbert Schultze, he sank 26 ships (169,709 tons). He received the Knights Cross of the Iron Cross with Oak Leaves and was famous not just in Germany, but in Britain and America too.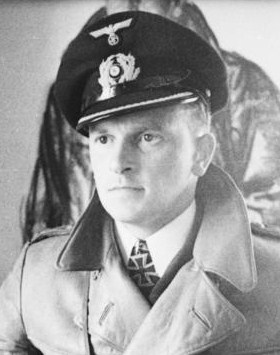 His fame sprang from an incident in his first patrol of the war on U-48, the most successful sub of World War II. When Schultze sank the British freighter Firby on September 11th, 1939, he radioed a message "cq – cq- cq – transmit to Mr. Churchill. I have sunk the British steamer 'Firby'. Posit 59.40 North and 13.50 West. Save the crew, if you please. German submarine" (source: wikipedia.org).
Karl-Friedrich Merten
Karl-Friedrich Merten received his first U-boat command in early 1941. Prior to this, he had received years of intensive training ranging the entire field of naval tactics. Becoming a U-boat commander was another part of his varied naval career.
His first patrol on U-68 lacked a single successful engagement. In his second, he rescued survivors from the cruiser Atlantis sunk by the British. On his third patrol, he sunk seven ships. During his fourth patrol, he sunk another seven and earned his first Knight Cross medal. In total, he sank 29 ships (170,151 tons).
Heinrich Lehmann-Willenbrock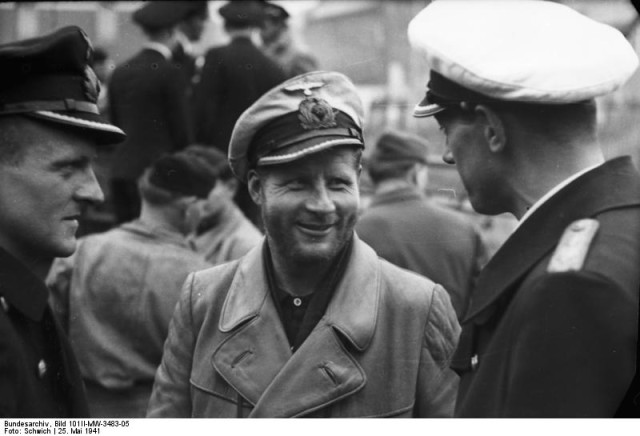 Heinrich Lehmann-Willenbrock, a highly decorated U-boat commander was the sixth best U-boat ace of World War II with 24 ships sunk totaling 179,125 tons. He spent the entirety of the war fighting on U-boats, receiving his first command in December 1939.
The prime of his career was commanding U-96. It was with this sub that he earned all his medals and hosted the reporter Lothar-Günther Buchheim who wrote the book Das Boot about U-96, which was adapted into a movie in 1981. After the war, Lehmann-Willenbrock went on to captain several more ships in South America and then Germany again, including the first ever nuclear-powered merchant cargo ship.
Viktor Schütze
Viktor Hermann Otto Ludwig Paul Ferdinand Schütze rings in at number five. His official stats are 35 enemy ships sunk for a total of 180,073 tons. A former torpedo boat officer, Schütze started his career in U-boats in 1935.
One stunning fact about Schütze is that he managed to amass his long list of ships sunk in just under two years. After that, he left front line service and eventually commanded training flotillas, but not before earning the Knight's Cross of the Iron Cross with Oak Leaves.
Heinrich Liebe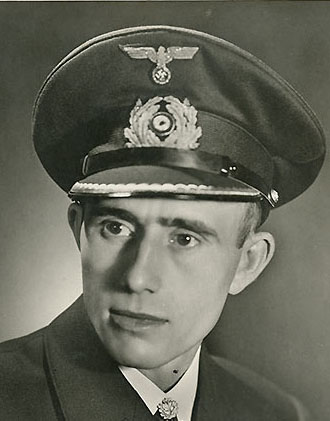 Heinrich Liebe commanded U-boats in the sinking of 34 ships, totaling 187,267 tons and all of this before being promoted to German Naval High Command in July 1941. He received many awards, including the Knights Cross of the Iron Cross with Oak Leaves.
On one patrol in the summer of 1940, commanding U-38, Liebe sank six ships West of Ireland and landed a German agent in Ireland. On his ninth and final patrol, again with U-38, before being promoted to the High Command office, he sank eight ships.
Erich Topp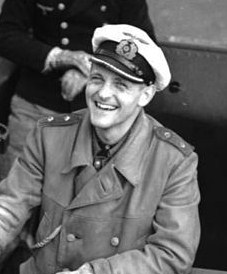 With 35 ships sunk (197,460 tons), Erich Topp makes the top three. His first command was the U-552 on December 4th, 1940. He sunk the first U.S. ship lost in World War II, the destroyer USS Reuben James on October 31st, 1941. This caused a bit of a diplomatic dust-up with the U.S.
Despite that history with the U.S. Navy, after the war, Topp served in Washington, D.C. as NATO's Military Committee Chief of Staff. In the 1960s, Topp was recognized for rebuilding the German navy and his great efforts in building the transatlantic alliance. He died in 2005 at the age of 91.
Wolfgang Lüth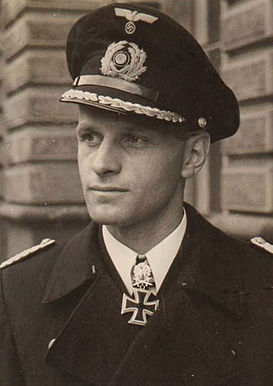 Wolfgang Lüth was a very close second in the list of best U-boat captains. In 15 war patrols and more than 600 days at see, he sank 46 ships, totaling 225,204 tons of displacement. Like the one ace above him on the list, Otto Kretschmet, Lüth received many high honors, but, unlike Kretschmet, didn't survive past 1945.
During his service at the Mürwik Naval Academy in Flensburg in May 1945 (an area currently occupied by the British), Lüth was returning to the Academy very drunk and didn't respond to the young German guard's request for the password. He was mistakenly shot and received the last state funeral ever conducted by the Third Reich and the only one granted to a U-boat commander.
Otto Kretschmer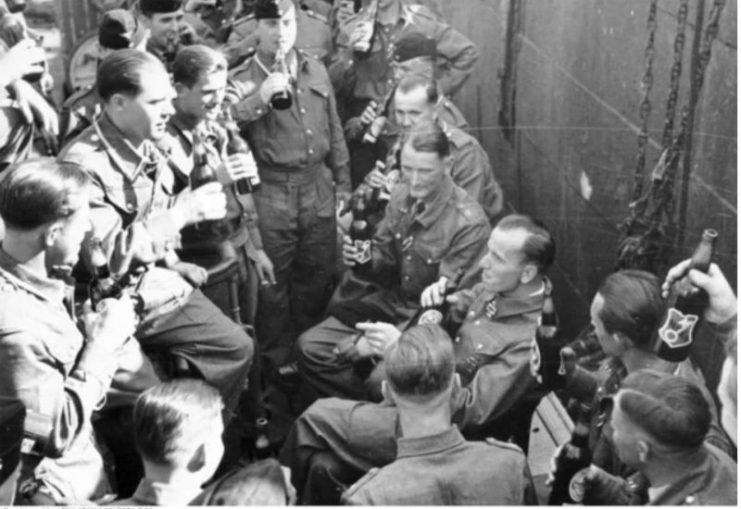 Otto Kretschmer was the Captain of U-99 for just a year and a half of World War II before his sub was disabled by depth charges and he was captured by the British Navy. Nonetheless, in that short time, he became the uncontested top ace below the waves in terms of tonnage sunk, which totaled 27,043 tons or an astounding 47 ships.
During one patrol in the first two months of 1940, he sank three British armed merchant cruisers, two in one night. He was known for only taking one torpedo to sink his prey, exemplary conduct and helping the survivors of the ships he sank with supplies and given them bearings to the nearest land.