"We believe that the Führer is obeying a higher call to fashion German history. There can be no criticism of this belief."
Among the many men who joined the Nazi movement during its rise to power, the name of Rudolf Hess is one that stands out. He was the number three man in Hitler's Germany, although his eventual escape to Scotland sparked controversy around both his intentions and his mental condition.
Rudolf Walter Richard Hess was born the son of a German merchant on April 26, 1894, in Alexandria, Egypt. Hess fought in World War One for the German Army and was wounded twice. He later became an airplane pilot.
He studied politics at the University of Munich where he also took part in nationalist propaganda and was influenced by the secret anti-Semitic organization known as the Thule society.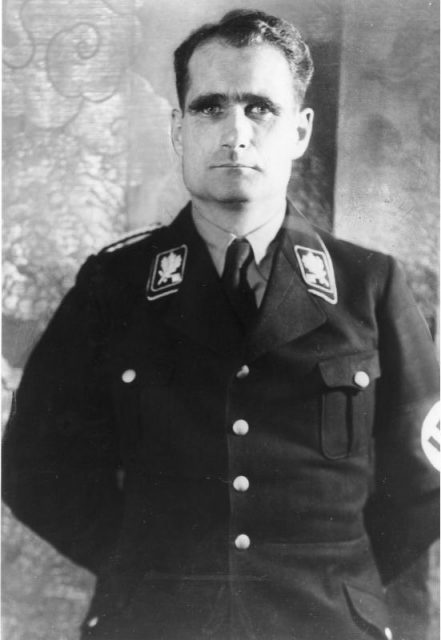 Hess's first encounter with Hitler was in 1920 when he heard Hitler's speech in a small hall in Munich. After that, he decided to join the Nazi Party on July 1, 1920, becoming the sixteenth member. He was arrested along with Hitler in 1923 during a Nazi attempt to seize Germany.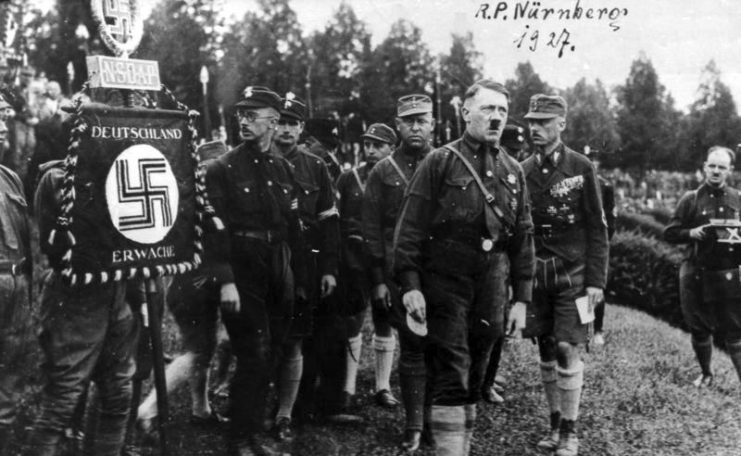 With his loyalty to Hitler, Hess became Adolf's right-hand man. He was made Chairman of the Central Political Commission and SS General for the Nazi party in 1932 — all rewards given to him by Hitler for his loyalty.
In a letter to his wife sent at the beginning of 1933, Hess explained his enthusiasm and his vision: "Am I dreaming or am I awake – that is the question of the moment! I am sitting in the Chancellor's office in the Wilhelmsplatz."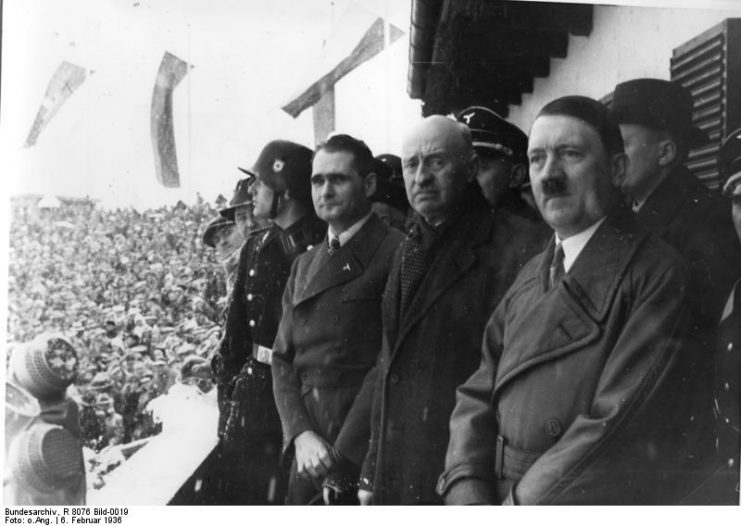 Such was the upward spiral of his career that on April 21, 1933, Hitler made Hess his Deputy Führer. When he spoke passionately about Hitler in 1934, he said: "We believe that the Führer is obeying a higher call to fashion German history. There can be no criticism of this belief."
With such a background, there was no way anyone could have anticipated that this politically ambitious man would take a German plane and fly to Scotland to try to make peace with the British.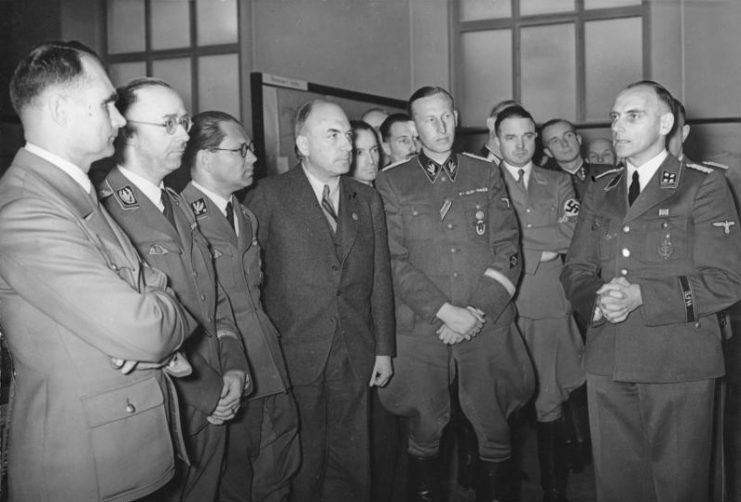 By 1939, Hess had several more titles such as Reich Minister, member of the Secret Cabinet Council, and member of the Ministerial Council for Reich Defense. Hess was thought to be Hitler's successor after Hermann Wilhelm Goring.
But the political game can be challenging and full of deceit. The political tide turned, and Hess was prevented from getting any closer to Hitler. Gradually, he lost his important position in the Nazi leader's eyes to his eventual successor, Martin Bormann.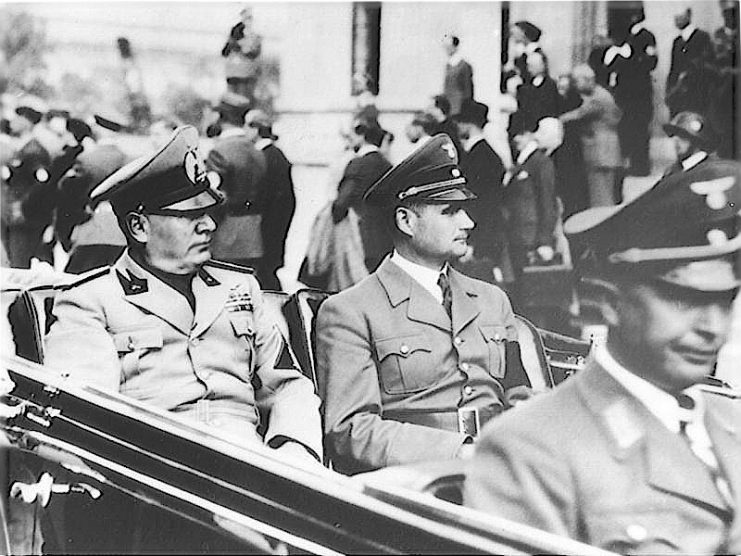 So what did Rudolf Hess decide to do in order to impress Adolf Hitler and regain his positions? On May 10, 1941, wearing a Luftwaffe uniform, he took a German fighter plane and headed to Scotland on a "peace" mission.
Hess was convinced he could meet with the Duke of Hamilton whom Hess claimed to have met during the Berlin Olympic Games in 1936. However, his plan did not go as he had anticipated because the British treated him as a regular prisoner of war and kept him in jail until the end of the Second World War.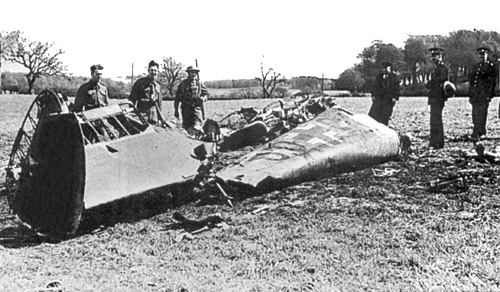 Initially, Hess wanted to convince the British that Germany had no ill intentions toward them as long as Lebensraum was successful. But the British saw him as mentally unbalanced, and Churchill gave the order for Rudolf Hess to be treated as a normal POW.
The actions of Hess brought a great deal of shame upon the Germans and Hitler himself who could not explain his actions. They declared him mentally ill and described him as having "peace delusions." Hess was disowned by the Nazi Party.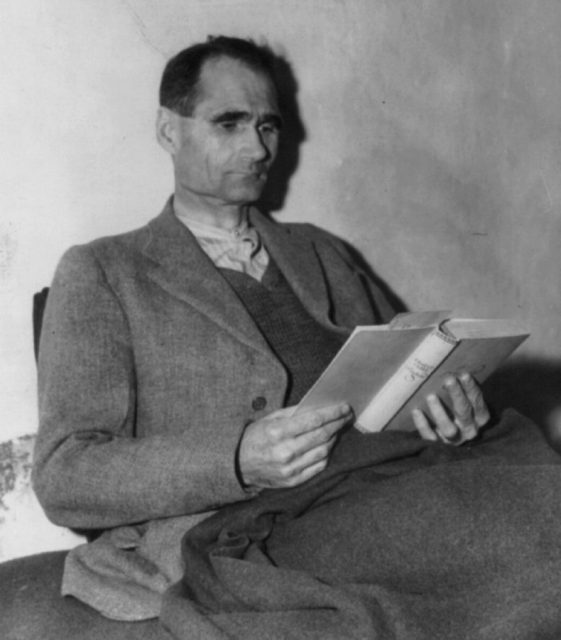 Read another story from us: From Himmler's Darling to Dachau Inmate : The Fraudulent Nazi Doctor.
After the war, Hess was put on trial and he tried to fake amnesia, only to reveal later his loyalty towards Hitler. He was sentenced to life in prison for crimes against peace and conspiracy with other German leaders, including taking part in signing the Nuremberg Laws of 1935 which stripped the Jews of their rights.
Hess was sent to Spandau Prison where he served his sentence until he committed suicide in 1987 at the age of 93. He died while being kept as a solitary inmate in a prison designed for 600 people.