Many servicemen found themselves fighting in not just the Second World War, but also in Vietnam. However, very few were held captive as prisoners of war (POWs) during both. US Air Force airman Richard Paul Keirn was among that rare group. In fact, he was one of only two individuals to survive their captivity in both wars. Discover his story of service and captivity after spending over eight years of his life as a prisoner.
Richard Keirn's service during World War II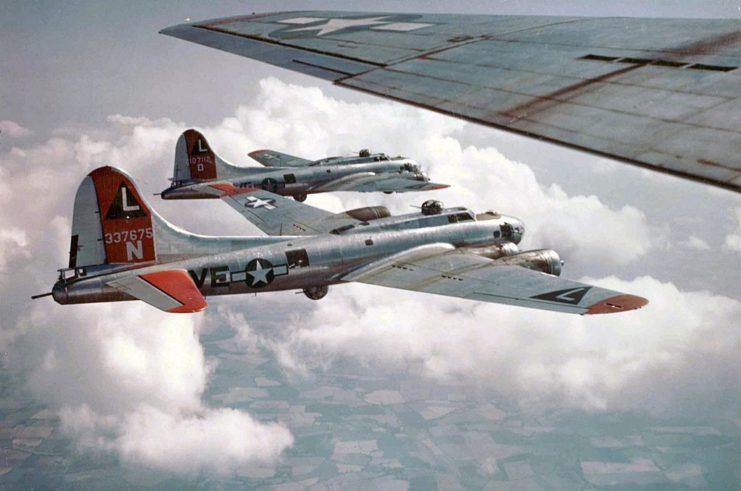 Under a year after the United States entered the Second World War, Richard Keirn enlisted in the US Army Reserve. The then-18-year-old was accepted into the US Army Air Forces' Aviation Cadet Program three months later. By January 7, 1944, he'd become a pilot and had worked his way up to the rank of flight officer.
Deployed to Europe later that year, Keirn served as part of 350th Bomber Squadron, 100th Bombardment Group, piloting Boeing B-17 Flying Fortresses on air raids over Germany. On September 11, 1944, he was acting as a co-pilot alongside Howard R. Schulte when their aircraft was attacked by a Messerschmitt Me 163 Komet, near Machern. The encounter severely damaged the B-17G and knocked Schulte unconscious.
Imprisoned at Stalag Luft I
Richard Keirn took command of the B-17G and ordered the other crewmen to bail; they couldn't put out the fires that had been caused by the Me 163 and were too far away to return to base. The crew disembarked, leaving Schulte to go down with the bomber. He was later marked as missing in action (MIA). The remains of the B-17G weren't found until 2015.
Two crew members were killed in action (KIA), and the remaining men, including Keirn, were taken as POWs. The pilot was transported to Stalag Luft I after recovering from his injuries in hospital, and remained imprisoned there for 237 days before being repatriated to the US in May 1945, following the arrival of the Red Army.
Richard Keirn's service in Vietnam
Despite his time as a POW in the Second World War, Richard Keirn wasn't done flying. He was promoted to 2nd Lt. on May 17, 1946, after which he entered the US Air Force Reserve. In 1948, he joined the Ohio Air National Guard, serving with the 164th Fighter Interceptor Squadron.
On December 10, 1956, he returned to active duty with the Air Force as a captain and was deployed to Vietnam in July 1965 with the 47th Tactical Fighter Squadron, Tactical Air Command. Based out of the Ubon Royal Thai Air Force Base, Thailand, Keirn took part in Operation Rolling Thunder, flying a McDonnell Douglas F-4C Phantom II in an attempt to divert enemy attention away from the American bombing campaign.
The diversion didn't go as planned, and Keirn's fighter-bomber was shot by an enemy surface-to-air missile (SAM) near Hanoi, making him the first American aircraft to be shot down by one manned by the North Vietnamese Army (NVA). The pilot was able to eject, but, unfortunately, his navigator, Capt. Roscoe Fobair, was not. His remains weren't recovered until 2001.
Imprisoned at the "Hanoi Hilton"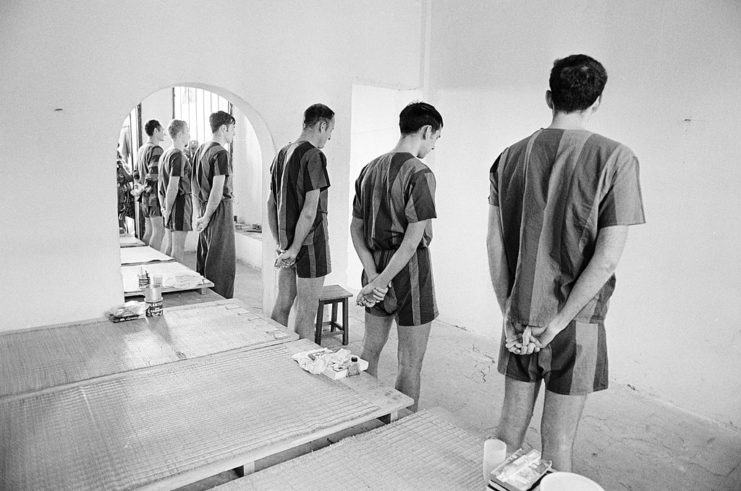 Richard Keirn managed to evade capture for one day, despite having landed on the side of a mountain during a monsoon. He'd injured both ankles, suffered burns all over his body and had obtained a serious shrapnel wound to his leg. In July 1966, he and 52 others were marched through the streets of Hanoi, in what's now known as the Hanoi March. A two-mile trek through the city, the captives were beaten by the thousands of citizens who'd gathered to watch the event.
For the remainder of his imprisonment, Keirn was held at Hỏa Lò Prison, better known as the "Hanoi Hilton." He was released from captivity on February 12, 1973 during Operation Homecoming, having served seven and a half years. For his incredible internal strength, he was awarded the Silver Star.
Keirn, yet again, returned home and continued to serve with the Air Force. He became the Assistant Director and the Director of Operations, Deputy Chief of Staff, Operations, Headquarters Ninth Air Force at Shaw Air Force Base, South Carolina from April 1975 to June 1976.
More from us: Joe Galloway: Legendary War Correspondent and Vietnam Hero
Keirn wrote about his experiences in the book, Old Glory is the Most Beautiful of All. He passed away on May 22, 2000 at the age of 75 and was buried with an Honor Guard, full military honors and a flyby. His daughter, Sherye, said of the day, "Pop would have loved seeing all the flags flying."