When legendary British Special Air Service (SAS) Major Roy Farran was dropped behind the lines in Northern Italy in early 1945, he knew he would be fighting alongside a ragtag band of Italian partisans, but it never crossed his mind that their ranks would be swollen by scores of Soviets.
His first intimation of that fact, upon parachuting into the snowy Apennine Mountains, was catching sight of a tall, dashing figure dressed in calf-high German army boots, a blue sailor's cap atop his close-cropped blonde hair, and a strip of matching parachute silk knotted around his neck.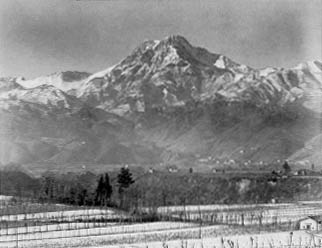 Distinctly Germanic-looking, the man had a guileless, open face, and a surprisingly boyish air. Farran warmed to his firm handshake and easy smile. This, it turned out, was Viktor Pirogov, the commander of the Soviet brigade of partisans fighting in this region, whose chosen nom de guerre was "Modena."
As the Soviet Union was several countries and over a thousand miles away from where Farran was now, he wondered why on earth the Soviets had come there.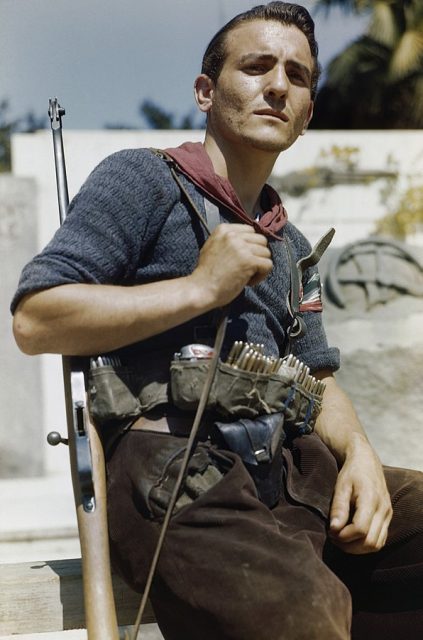 In 1943, Italy had decided that fascism was no longer the way forward. The nation had overthrown Mussolini and signed an alliance agreement with the Allies.
Up to that point the POW camps in Italy had been run largely by the Italian Army. On signing the armistice with the Allies, they allowed Allied POWs in many parts of the country to walk free.
Many British, Americans, Australians and others made good their escape, but there were also Soviet POW's in Italy. Having been captured during the German invasion of the USSR in 1941, they had previously experienced terrible treatment as POW's by the Germans, with thousands dying of starvation or being worked to death.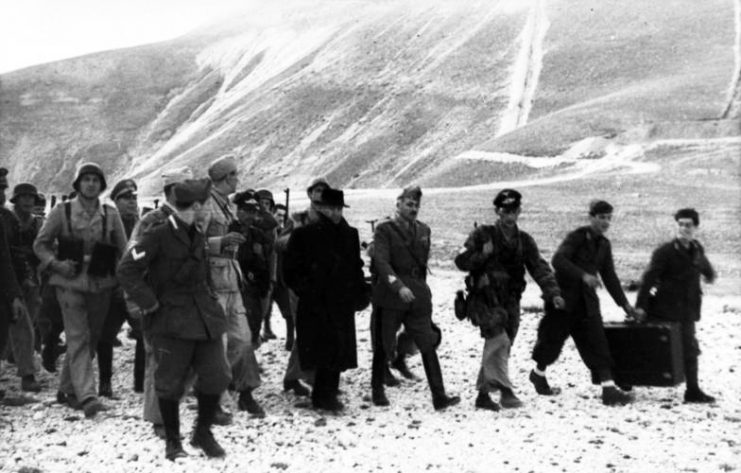 Many of those who had survived made a bid for freedom. Hundreds of former Soviet soldiers found kindred spirits in the mountains and valleys of Northern Italy, forming partisan brigades made up entirely of fellow escapees.
In the Apennine Mountains, the Italian Communist wing made up most of the Italian partisans. They believed that in a commander like Viktor Pirogov they had a fellow red–a die-hard communist–in their midst.
But in truth, Pirogov was more interested in fighting the reviled enemy, and enjoying the beautiful local women, than the need for political change in the world.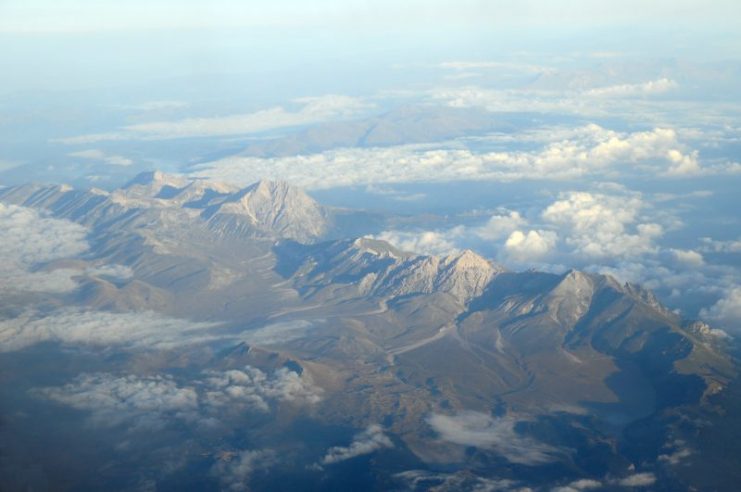 In time, Pirogov's band of partisans would be swollen by Soviets deserting from the Todt Organization– German enforced labor ministry–and with Soviet soldiers deserting from the German Army.
Thousands of Soviet soldiers had been forcibly recruited from the POW camps to serve in the German Army. Of course, they weren't sent to fight against the Soviet Union, for the German high command suspected they would desert at their first chance. Instead they went to the western front to combat the British and Americans.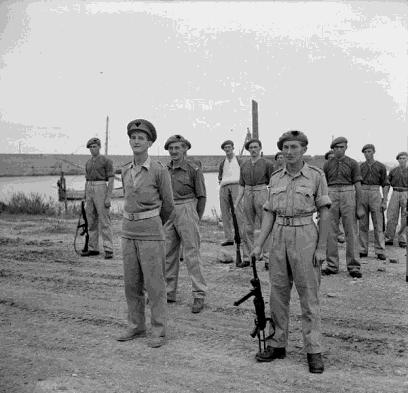 For two years Pirogov's partisans had been a real thorn in the Germans' sides, attacking lines of communication, raiding the local garrisons, ambushing road convoys, and fending off incursions into their deep mountain hideouts. But in March 1945 they were to be attached to SAS Major Roy Farran's 40-strong SAS squadron, to launch one of the most daring and audacious raids of the entire war.
Their objective was to attack and lay waste to the German 14th Army's Headquarters, killing all the senior officers based there–so rendering useless a nerve-center controlling 100,000 German troops.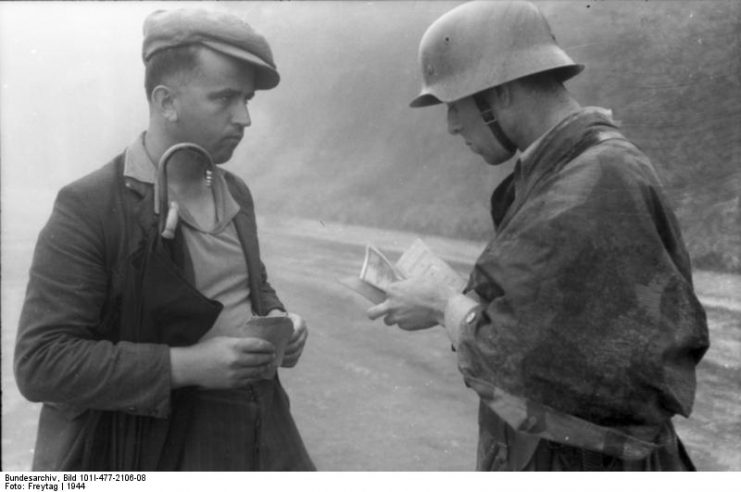 This unprecedented alliance between Soviet soldiers and Great Britain's elite regiment didn't go unnoticed in Moscow, however.
It was a Captain Mike "Wild Man" Lees, of the British Special Operations Executive (SOE) who had first dreamed up the concept of the daring raid. Long-embedded with the partisans, a young Soviet Army Lieutenant was performing a similar function in the area, and reporting directly to Moscow. His role was to communicate to Pirogov and his fellow Soviets what Stalin's wishes were for these "fighters of Mother Russia."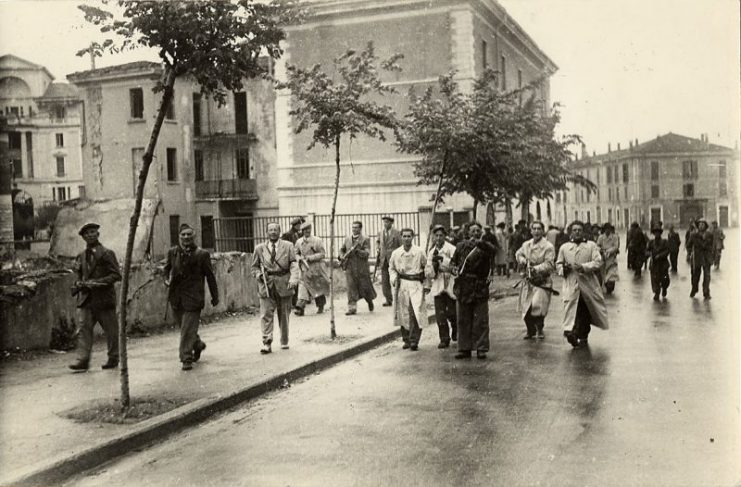 Pirogov and his men were under no illusions that their return to the Soviet Union at the end of the war was likely to be a happy one. Stalin's Order 270 issued in August 1941 prohibited Soviet soldiers from surrendering. If they did, it was classed as "desertion in the face of the enemy," subjecting them and their families back home to savage retribution.
In aligning himself and his men with Farran and Lees, and seeking a closer alliance with Great Britain, Pirogov hoped to forge ties with the Western Allies by war's end. But in truth, all Soviets fighting with the Western Allies had already been sold out to Stalin.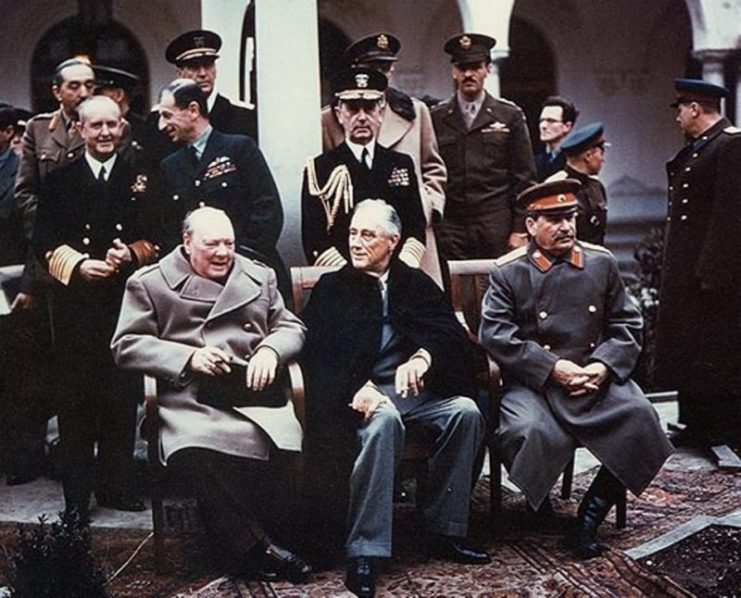 During the February 1945 Yalta Conference, Stalin had convinced US President Roosevelt and British Prime Minister Winston Churchill that all Soviet soldiers on foreign soil had to be returned to "Mother Russia" at war's end, even if by force.
British Intelligence and Churchill were already turning their minds to the new war that was coming, the Cold War. It stood to reason that the fewer Soviets on the soil of Western Europe post-war the better, for former soldiers could soon become Soviet spies.
No matter how hard Pirogov and his men would fight in the coming raid, there was to be no safe haven afterward as far as the Allied leaders saw it. They would be lumped in with all other Soviet nationals, and handed over to "Uncle Joe" Stalin.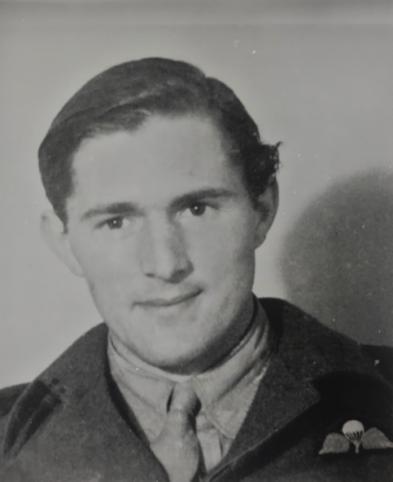 Fight hard Viktor and his men most certainly did. Their role during the SAS assault on the two fortresslike villas housing the German HQ was one of the toughest. They were to act as a "blocking group," unleashing a barrage of fire onto the sleeping German troops who would have formed the quick-reaction force for the headquarters.
There were thirty Soviets under Pirogov's command, and they faced several hundred of the enemy. They were to hold the road leading to the two villas against all German reinforcements. Their sole advantage lay in shock and surprise: they were to strike past midnight, out of the thick darkness.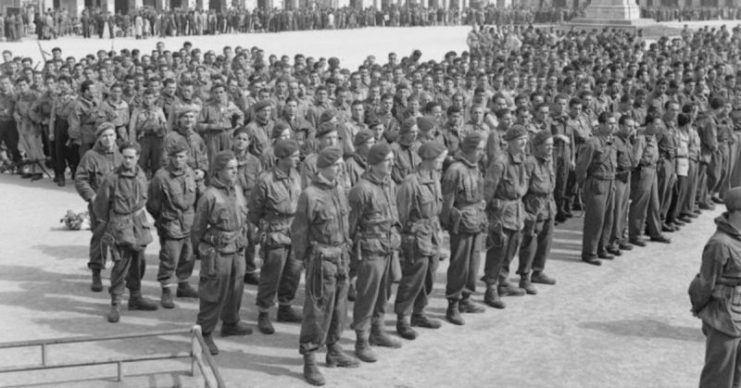 Pirogov and his men stood between the enemy and Farran's SAS, allowing the raiders to complete their bloody work. On the signal from Farran, a deafening barrage erupted from the ground just a hundred yards to the south of his position, where the roadway ran past the HQ's telephone exchange.
From the muzzles sparking in the darkness, Farran knew it was Pirogov's group. True to form, Pirogov wasn't holding back. Farran could see streams of red tracers ricocheting off the walls of the telephone building and beyond that, a cluster of guard rooms and billets.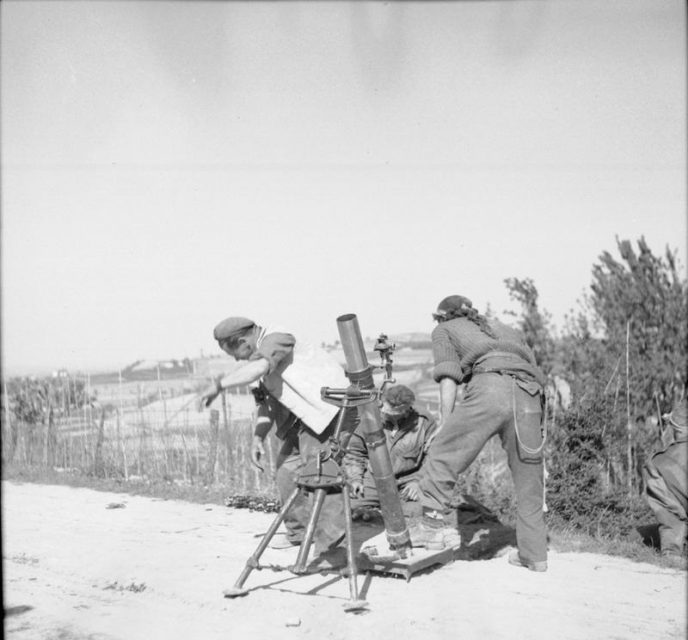 The official SAS report on the raid, which killed some 60 German officers and left the HQ villas in burning ruins, records the Soviets' action: "Via the blinding light Farran could see how the Russians were holding firm, pouring intense fire into the enemy positions beyond.
"The Russians returned fire very accurately and their ring was never broken.… Several enemy machineguns were silenced and heavy casualties were inflicted, especially in the area of the telephone exchange."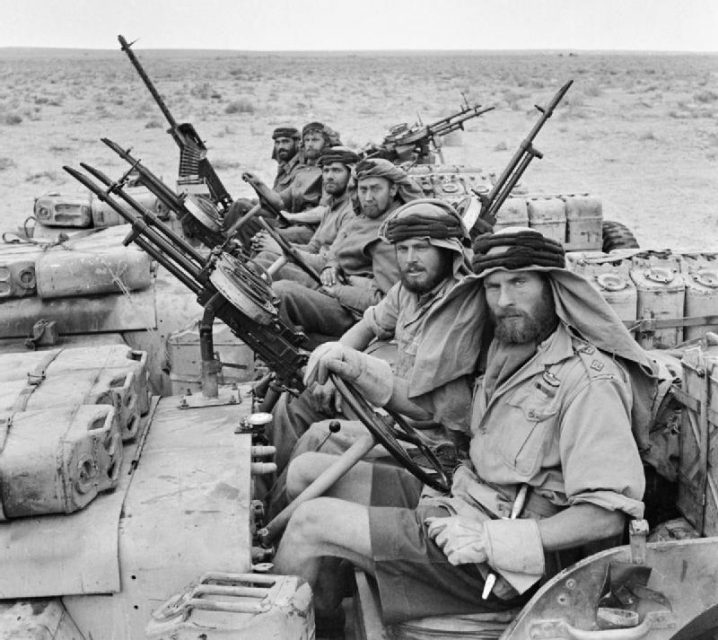 In the aftermath of the raid, six of Pirogov's men would find themselves prisoners of the Germans, facing torture and execution. The Soviet partisans would continue their fight until the entire north of Italy was officially liberated by the Americans.
There was rejoicing in the streets and victory parades, as all were filled with hope for the future now that their long struggle was over. The feeling was short lived for the Soviets, however. The man now tasked with disarming them and organizing their repatriation to the USSR was none other than SAS Major Roy Farran.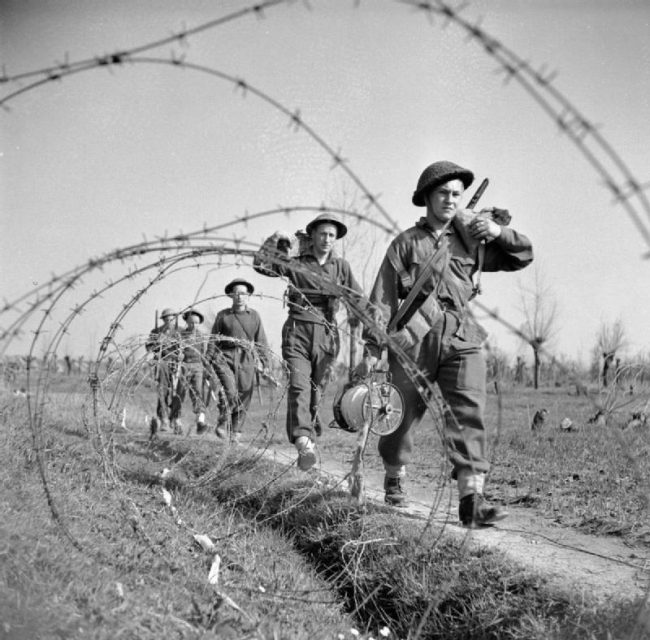 "I had not the moral courage for what seemed to us at the time to be such a cruel, unfair and premature act," Farran remarked of his orders.
"Those clever people [in High Command] could never understand the mutual trust between comrades in arms. We had fought together, some had died together, and now in the hour of our victory we were asked to take away their arms. Worse still would be sending them back to Russia to almost certain death."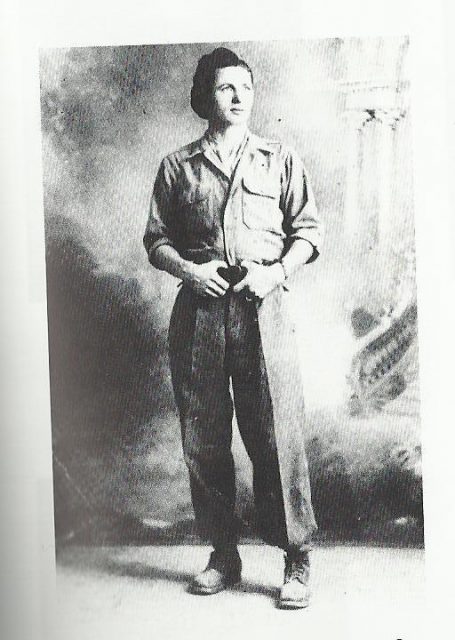 Farran and his men knew that if they did not follow their orders, they would face a court martial. So they did as only as the SAS could–they "followed orders" in their own particular way.
After all, the men of this unit, whose reputations were forged in the fierce desert raiding operations of 1941, were known as being mavericks who flouted rules and regulations when necessary.
They were not about to send Pirogov and his men to their deaths. Instead they would "invite" them to take the long train ride to Moscow. If the Soviets chose not to show up and board the trains, then the SAS couldn't be expected to go looking for them.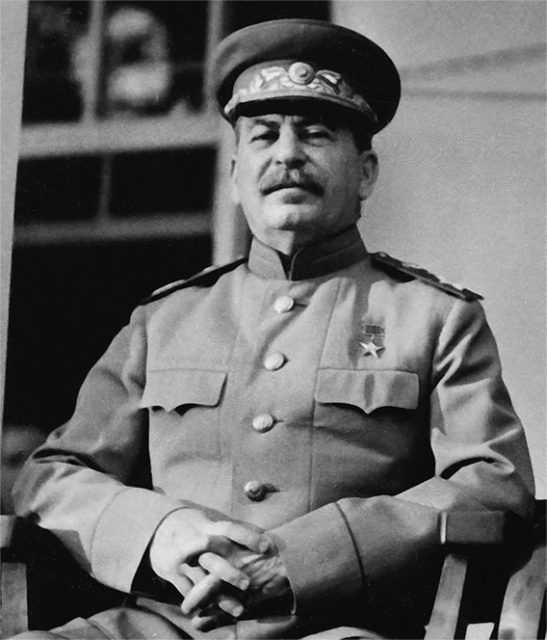 Even for those that did turn up, the SAS dispatchers made sure their journey was to be an extremely short one. SAS Lieutenant David Eyton-Jones had a simple means of "obeying" his orders while ensuring they were rendered utterly ineffectual.
He opened the door on one side of the train carriage to load the Soviets aboard, then unlocked the door on the opposite side to ensure they could escape.
"Few of them turned up," he remarked happily, of his comrades-in-arms, "for they knew if they were going back to Russia, Stalin was going to kill them."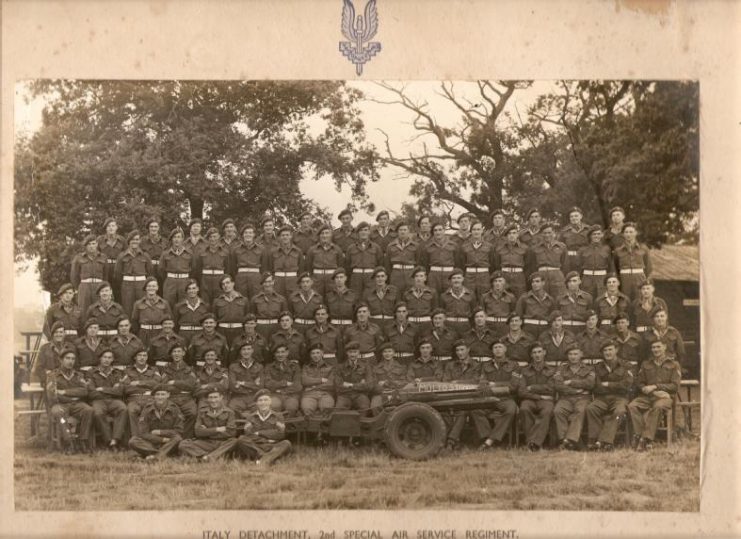 Pirogov himself had already disappeared, vanishing with his beautiful Italian mistress back into the Apennine Mountains. They would later emigrate to South America and spend the rest of their lives there, partaking in numerous adventures.
Many others of Pirogov's men would settle into life in Italy, marry Italian women, and live out their days there, having narrowly avoided death or imprisonment in one of Stalin's gulags.
Saving their lives in the end was the least the SAS could do for these fellow "irregulars" who had fought so bravely beside them.
Damien Lewis new book, SAS Italian Job, features more about this story and you can order it here!