War History online proudly presents this Guest Piece from Jeremy P. Ämick, who is a military historian and author of several historical works. His books can be purchased at www.missouriatwar.com
There are a number of reasons an individual might choose to enlist in the military—a sense of duty, money for college or the pursuit of a career. Regardless, Jack Sandwith explained that his own decision to enter the military in the heat of World War II was at the behest of his two older brothers, both of whom were drafted.
"My two older brothers were preparing to leave for the service and told me to come with them on a little vacation," Sandwith grinned. "They then instructed me to say that I wanted to be in the infantry so that we could all serve together."
Making the decision to leave during his junior year of high school in Baxter Springs, Kansas, the aspiring soldier enlisted in the U.S. Army but soon discovered that even the best of plans may undergo unexpected changes.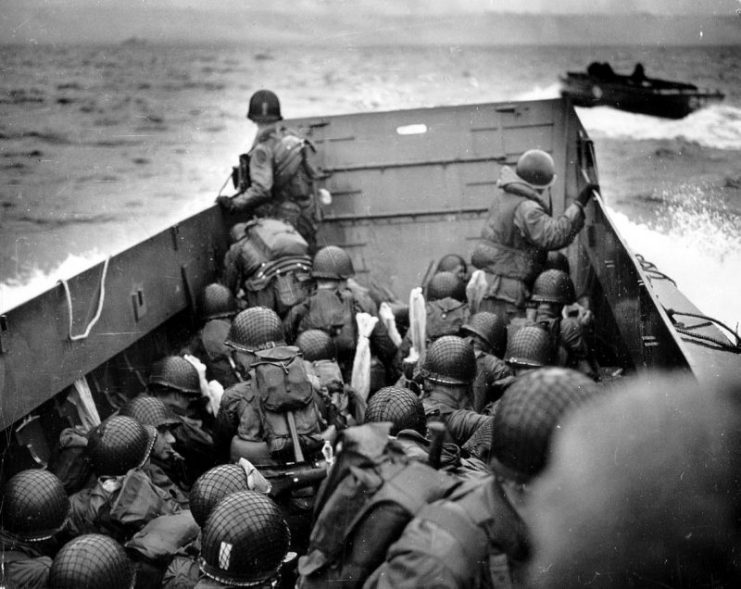 "Somebody decided that all of us brothers probably shouldn't all be serving together," he said. "They placed one of my brothers in the Marines, one in the Air Force and they kept me in the Army," he chuckled.
The 17-year-old arrived at Camp McCain in Grenada, Mississippi, in December 1942, where he underwent several weeks of basic training. While there, he was assigned to the 149th Combat Engineer Battalion and soon traveled to Ft. Pierce, Florida, for amphibious maneuvers.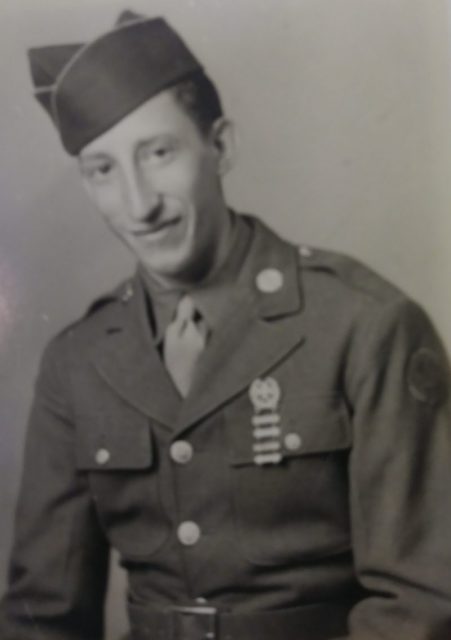 "While we were training in Florida, they would take us out three miles or so and put us in rubber boats," said Sandwith. "We would then try to make an assault on Ft. Pierce as part of our exercises," he added.
The young men of the battalion then traveled to Camp Pickett, Virginia, receiving an introduction to the type of assaults they were to perform on the beaches of Normandy the following year. It was here the soldiers participated in two mock amphibious invasions aboard landing craft in Chesapeake Bay.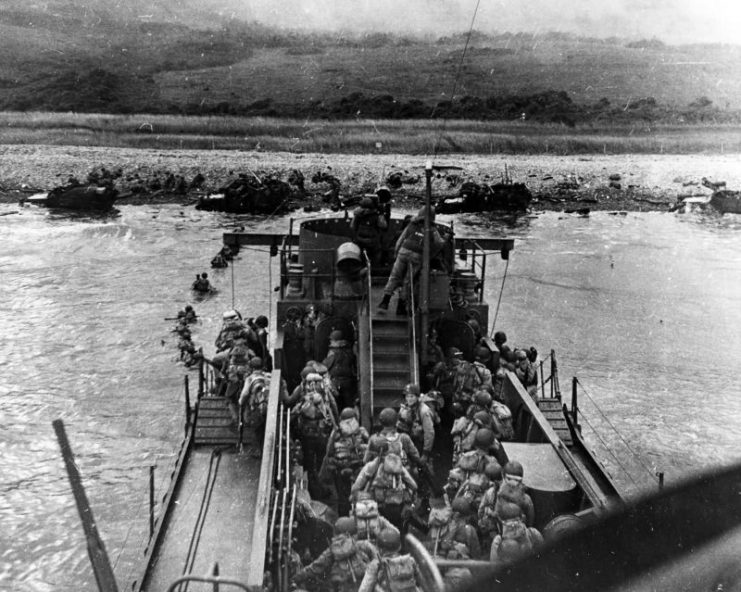 Days after Christmas 1943, the battalion boarded troop ships at Camp Kilmer, New Jersey, and became part of a large convoy that zigzagged across the Atlantic Ocean for several days. Destined to join the battle raging in Europe, they arrived in Liverpool, England and continued their training by performing maneuvers along the English coast.
"We then ended up moving up to Peyton, England—south of London—where groups of us lived in homes with local residents," said Sandwith. "That's basically where we stayed until the invasion," he sagely recalled.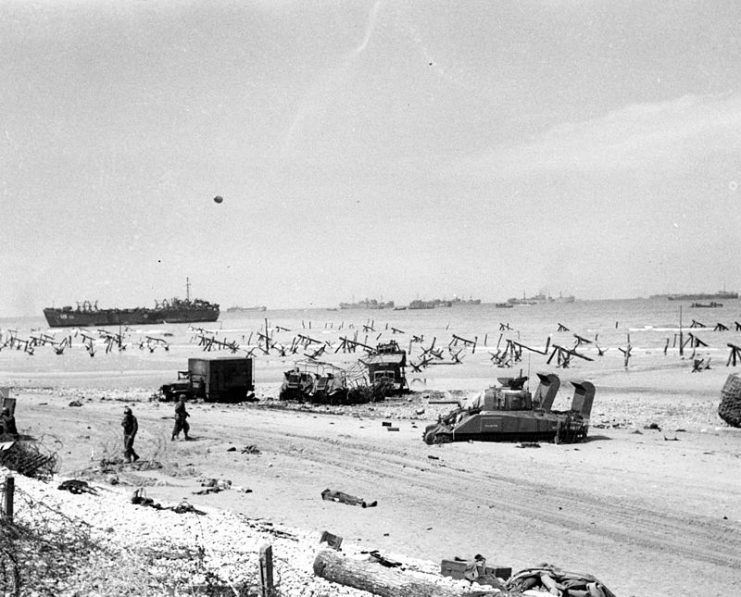 Scores of accounts exist that chronicle the horrors of D-Day, much of which was experienced by Sandwith on that fateful morning of June 6, 1944. Arriving at Omaha Beach by landing craft with the first wave of troops, the veteran noted that the opening stages of the planned assault were less than glorious.
"It was low tide when we came in and our landing craft ran aground," said Sandwith. "We had a company of men on board and the back gate would not come down to let us off." Solemnly, he added, "When we jumped off the craft, we dropped into twelve feet of water and I had to cut off the stuff I was carrying to keep from drowning."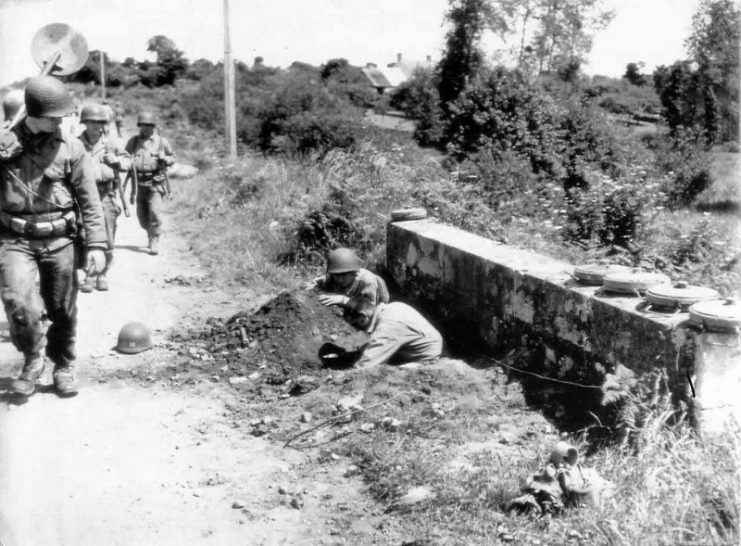 The bodies of dead American soldiers were strewn throughout the water and along the beach, but Sandwith made it to shore through the crossfire of German machine guns. He navigated through a minefield by using a path worn in the sand and followed a trail up the cliffs of Normandy, where he and other troops began clearing out German machine gun emplacements.
When he paused from the action, he noticed his boot was full of blood and later discovered he was shot through the ankle. A medic wrapped the wound and Sandwith continued in his battlefield service, later receiving his first Purple Heart for the injury.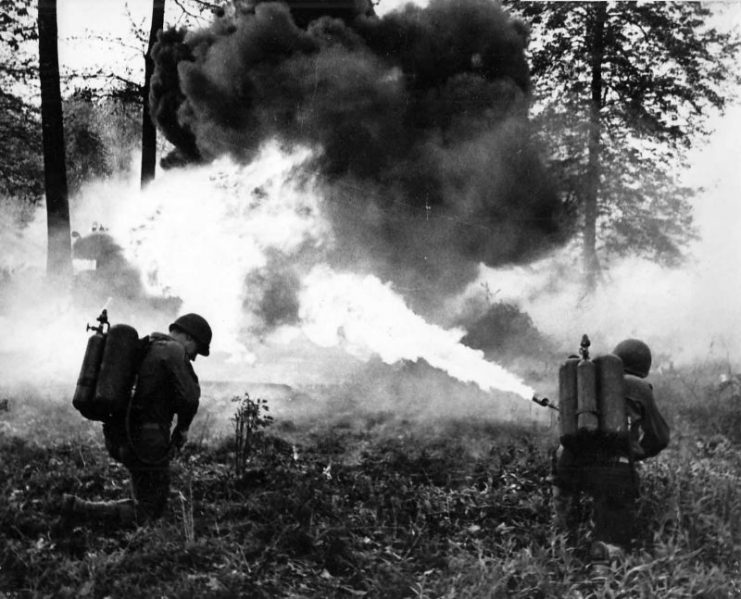 "When we began pushing toward Germany, I would help clear minefields," said Sandwith. "I used a flamethrower to burn the grass off the minefields and then you could see the patterns of the mines the Germans had laid out." He added, "Once we knew where they were, we could neutralize them."
In April 1945, following his company's crossing of the Rhine River, Sandwith and two of his fellow soldiers sought shelter in an old building after they came under attack by German mortars. When mortars struck the building, his fellow soldiers were killed while Sandwith was blown through a window.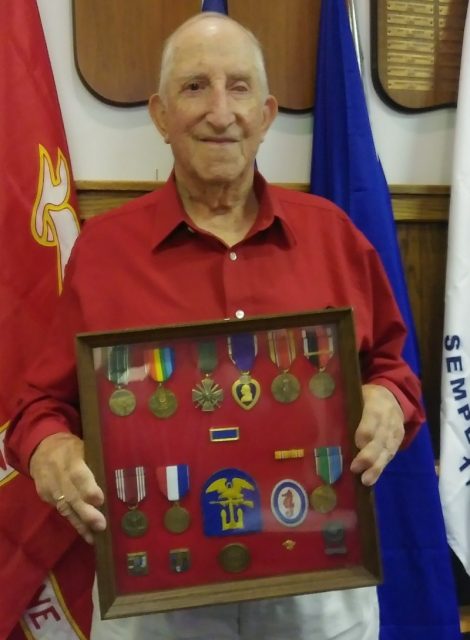 "I spent 7-1/2 months in the hospital and lost my left eye because of that incident," he said. "That became my second and final Purple Heart."
Receiving his discharge from the Army at Camp Chaffee, Arkansas, in 1946, the former soldier completed a fascinating career building levees in Holland that had been damaged from the war, constructing dams throughout the United States and later assisting in the construction of a water reservoir in Colorado.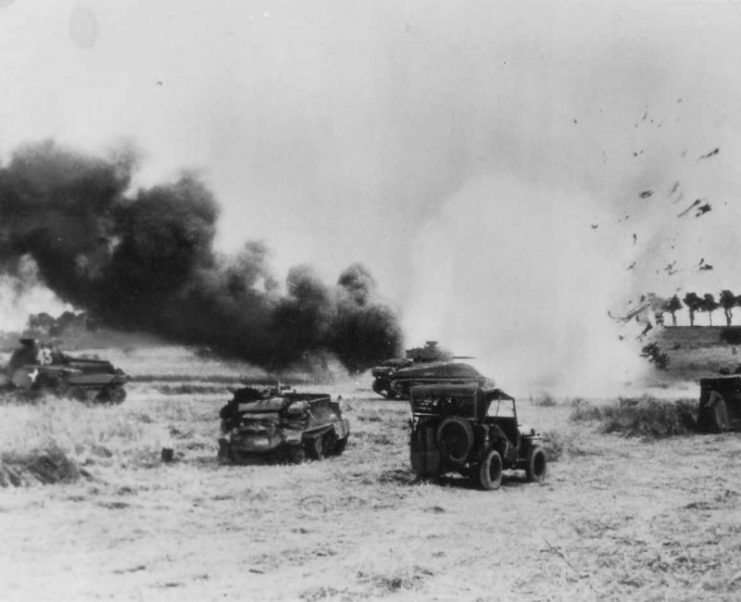 The widowed father of five children notes that even if "mayhem" seems most aptly the way to characterize his time in World War II, he realizes it was a collection of frenetic events never again to be experienced.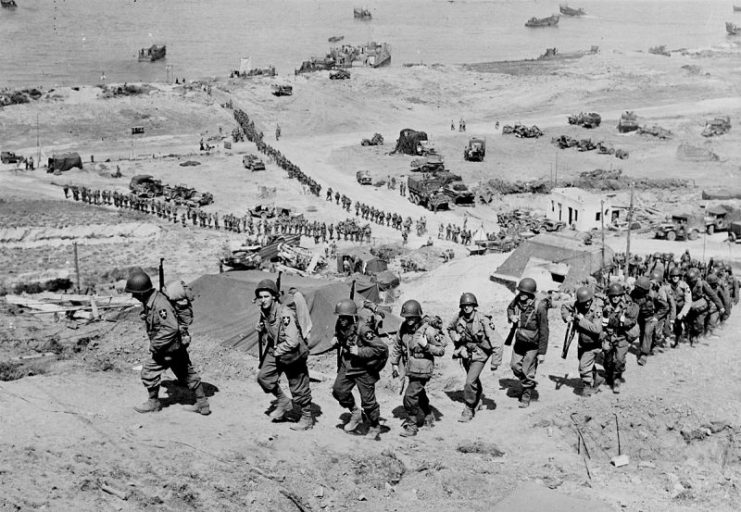 Read another story from us: Five Very Different Experiences On Five Very Different Beaches: Making History At The Legendary D-Day Landings
"I had never been in a situation like that in my life and we sure encountered some tough fighting," he affirmed. "I was just a young kid who had a machine gun in his hands."
With a grin, he concluded, "I was only 5' 5" when I went in and weighed about 105 pounds. Honestly, I didn't think I could do much more than shoot a gun. I just wanted to help—that's all."