Support our campaign to make this television drama pilot and become an important part of history! The story of 'Paratrooper' depicts the journey of Private Sidney Cornell up until the end of D-Day, June 6th, 1944.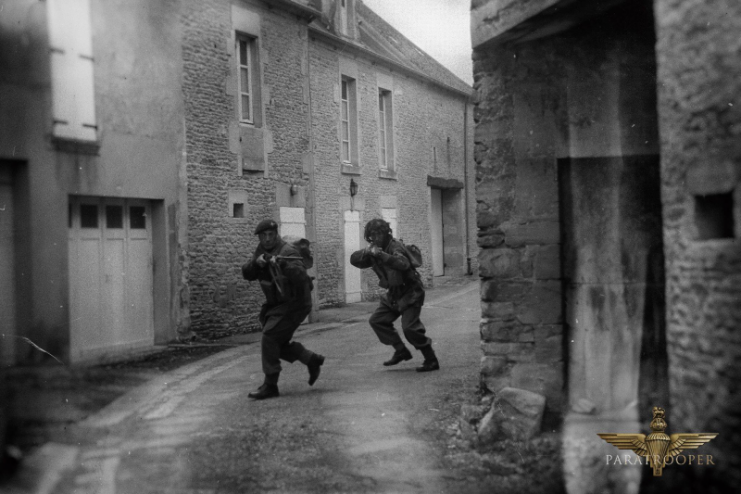 It's a gripping, action-packed drama with a focus on historical accuracy and detail that will act as a launch for the series which will cover more stories of different individuals who either served in or were connected to Airborne Forces in WW2 and the battles in which they fought.
WHAT IS PARATROOPER?
Paratrooper is an hour long, four season original content historically authentic action drama series based on the real life stories of the men and women who either served with or were connected to or fought against the airborne forces of the British and Commonwealth military during World War Two.
We already have an amazing cast lined up for Paratrooper – scroll down to the bottom
The series explores a number of different rarely explored narratives within the conflict including perspectives from those of ethnic minorities, who fought and whose contribution has rarely been acknowledged, to civilians caught in the midst of conflict, the women left waiting at home and those who fought on the opposing side.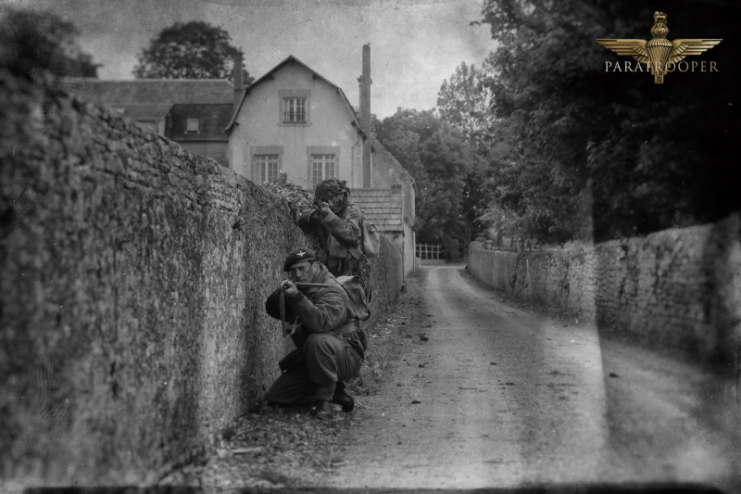 Several characters recur throughout the story and give the dramatic narrative a sense of emotional continuity for the audience. Ultimately, we see how his period shapes and changes not only each character who lives through this part of history but how each makes their own contribution towards shaping the future of it.
There is no doubt that our project is ambitious but we are the right team for this job and we're giving you, the public, who care as passionately about these stories and their historical accuracy as we do, the chance to be directly involved in its creation.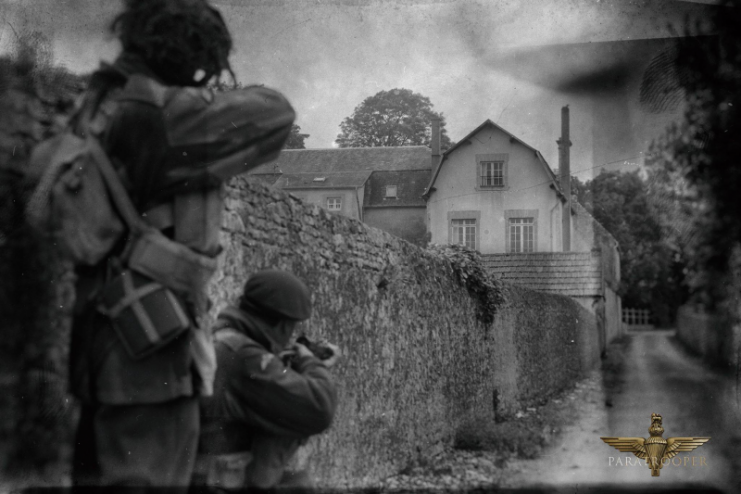 Your assistance will enable us to complete the pilot episode which will not only be a stand-alone film in its own right but will also accompany our pitch package to aid us in our goal to see the series commissioned by one of our target broadcast networks.
'Nothing is impossible!' is our motto! So check out the video, read on and we shall tell you all about it!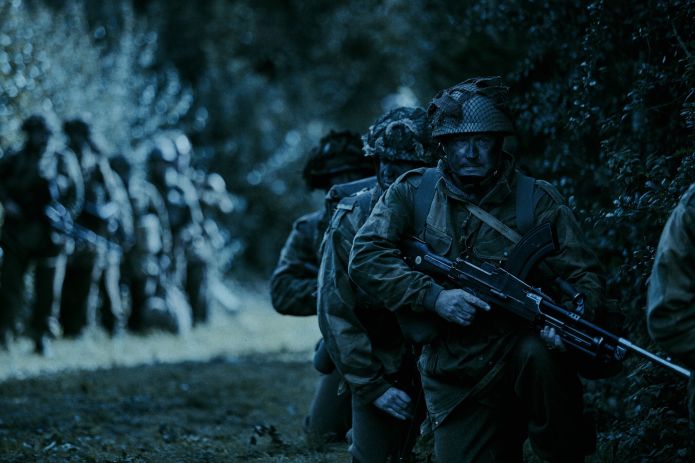 You can help by liking their Facebook page Paratrooper and go to their Indiegogo page to pledge your support
HELP US KEEP THESE STORIES ALIVE!
It is our aim with this project to keep the true stories of the heroic men, women, and children from this dramatic period of history alive through this series and creating the pilot is the first step towards that goal.
You can probably tell we're incredibly passionate about both making films and this historical genre of storytelling and we have tailored a series of perks just for you in exchange for your donations.
Please take the time to view the perks on the page but also remember no matter how much or how little you can afford, it's the fact that you're willing to donate and assist us that is important.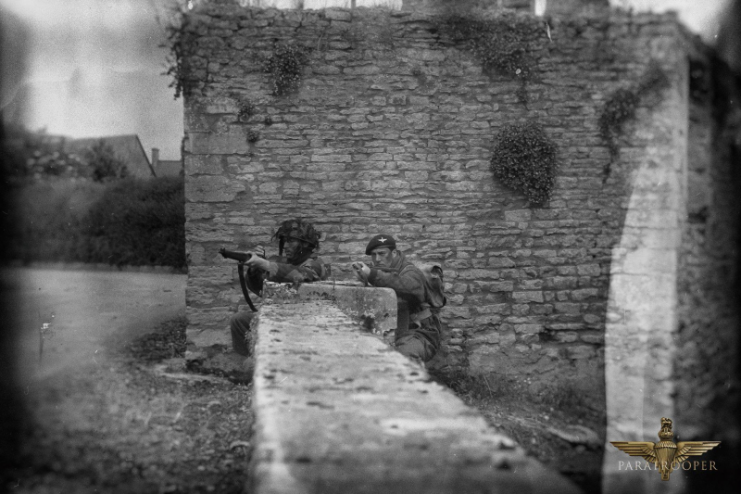 The effect of multiple donations on any crowdfunding campaign is always accumulative, so the more donations we get, the more we get! Even if we fail to hit our top target goal, we will still put everything towards getting us closer to our final objective.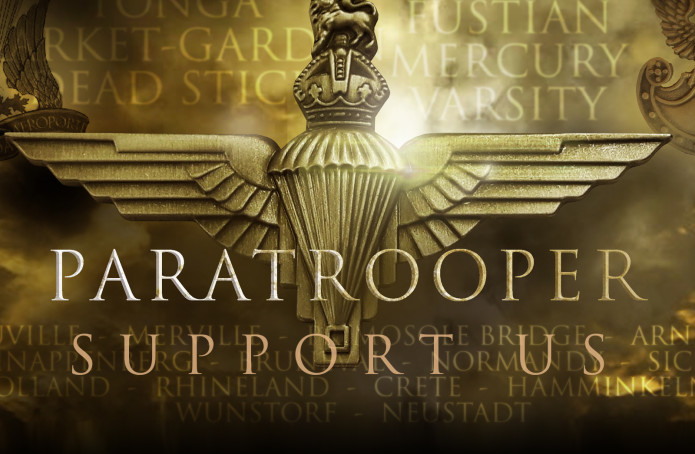 EVERY PLEDGE WE RECEIVE IS IMPORTANT, NO AMOUNT IS TOO SMALL!
We have three tiers of funding goals we're aiming for – Each will enable us to bring this project to a higher level of completion towards our final goal.
Tier One – Up to £45,000 – This will enable us to shoot a Series Concept Trailer for the pilot, which will include several dynamic scenes from the pilot episode, which will not have to be filmed later. This trailer will be used to pitch the series to networks and also enable us to seek further funding to finish the film.
Tier Two – Up to £90,000 – Our second goal will enable us to shoot the majority of our principal photography with our lead cast as well as additional scenes. This will give us both the Concept Trailer as well enabling us to release some preview scenes to our viewing public and supporters.
Tier Three – Up to £265,000 & beyond – We know, it's a huge target to aim for, but with the support of everyone who wants to see professionally well-made dramas within this genre, it is, with your help, entirely achievable. Hitting this target and beyond will enable us to not only shoot the entire pilot episode but also cover the majority of the costs for post-production and also a mini shoot for our Arnhem episode which comes later in the series. This will give us a much stronger concept trailer for the entire series and the fans an insight into what is in store for them further down the road in the show as well as give us completed film.
We have everything from special merchandise to tickets to the special private screenings of the pilot (subject to hitting our top target) to set visits during filming which include photos of you with the cast and crew, to personal Facebook live shout outs, chances for self-promotion, be an extra for the day, writing workshops, an offer to make Corporate Videos for you, offers from our Cameramen to come and work on your own short film or project, photo shoots from our stills photographer and lots, lots more.
Check it out and see what suits you!
Please note our 'Extras' Perk is designed to be a fun day for our contributor on set. Our supporting artists and actors on the film are all working professionals and this is not a perk that should be chosen by individuals seeking to advance in either profession. Our casting calls for the production are advertised through the normal industry channels.
HOW ELSE CAN I HELP?
Remember you can also just donate without claiming the perk should you wish to do so and if you're not able to support our project financially, don't worry, there's loads of other ways you can support us which merely cost you a few seconds of your time –
You can simply like our page and follow us on Facebook at the link below and follow our Twitter and Instagram. The more followers we get the more visible and stronger our support is online, which in turn affects everything else.
You can also give us a personal shout out on your own social media, which will encourage others within your own online network to back our campaign.
You can use our artwork anywhere online within your own Social Media in order to increase our following and online presence.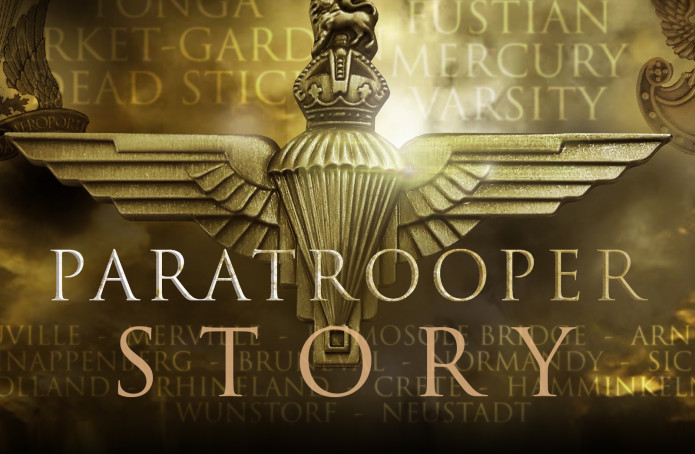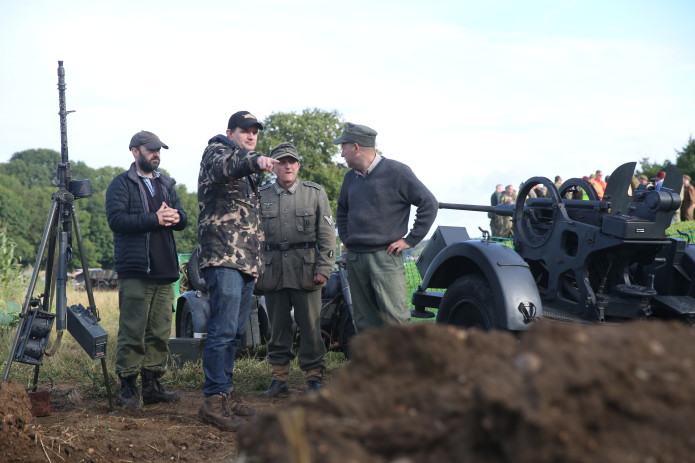 Being a serious researcher of this subject since my teens, I already had a wealth of information and resources to draw from but it was only recently that I came across the story of Private Sidney Cornell which was crying out for its own narrative.
Cornell was one of the few men born of an ethnic minority to be serving in the British Airborne forces at that time but was also in an interracial marriage himself in 1934 when such a thing was virtually unheard of.
He was awarded the DCM for his actions during the Normandy Campaign and went on to take part in Operation Varsity. His personal journey is one the most unique stories we propose to tell in season one of Paratrooper and his character will also return in subsequent episodes.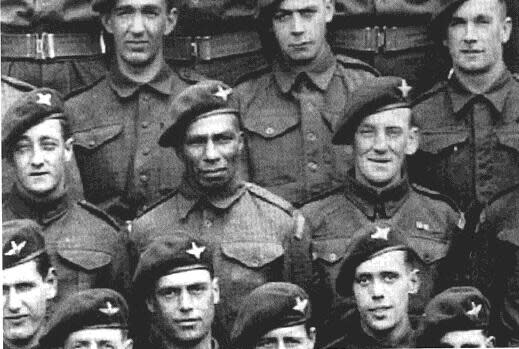 I didn't want Paratrooper to just repeat the narrative formula of Band of Brothers, as for one thing, our own airborne and Commonwealth forces were all involved in very different operations. With Paratrooper each episode will focus on one individual and their experience of a major historical event involving the airborne forces of World War Two.
In our show, you will be placed in the shoes of the individual and follow their journey into battle as they risk everything in order to save the future of humanity. This enables us to give insight into many different battles and campaigns that were fought in Europe from a number of very unique previously untold perspectives which includes not only the serving soldiers from various nationalities but also the civilians who were destined to meet them in both their personal lives and during battle.
Not only are the stories themselves unique but a number of these operations have never been told in the dramatic narrative before – Battles for places such as Merville, Bénouville, and Bruneval in France, Primosole Bridge in Sicily and Hamminkelneast of the Rhine have never been portrayed outside of a documentary format and we also aim to show aspects of the battle for Arnhem that have not been previously portrayed.
Although each episode tells a story which can stand alone, there is an emotional narrative that links each episode and several characters we come to know and care for return frequently throughout the series.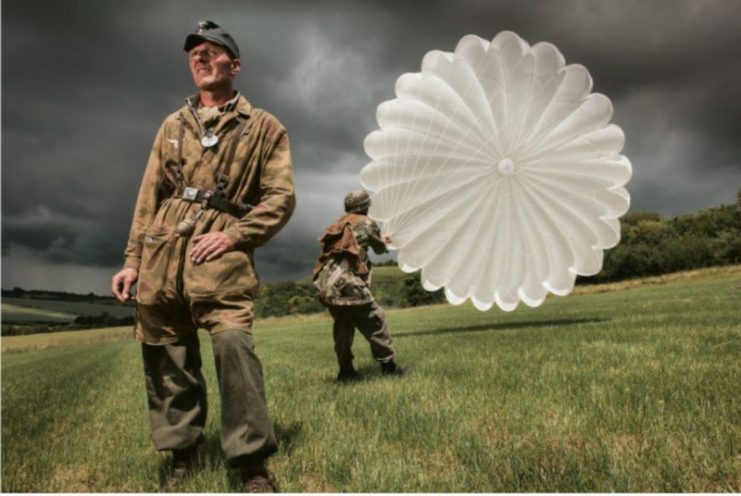 The ambitious nature of this project is equally matched by my own passion to tell these stories and produce a series that we will all be extremely proud of. I have assembled an absolutely fantastic team and a talented cast to achieve this goal.
Your contribution towards this campaign will enable us to make a polished professional pilot which will accurately convey the content, style and emotional punch that every single episode in the show will contain and serve as a production benchmark for the rest of the series, putting us in a strong position to see the series commissioned.
SO FAR
We already have an amazing cast lined up for Paratrooper (All subject to final contract and availability) who have pledged their support to the project. Those already attached are listed below and you can expect more announcements during and shortly after our campaign.
JASON FLEMYNG (Executive Producer) Brigadier Poett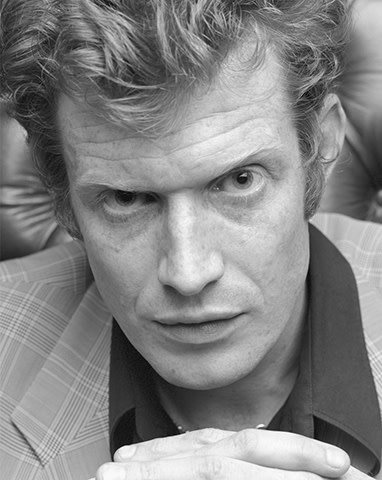 WIL JOHNSON – Charles Cornell Senior, father of Sidney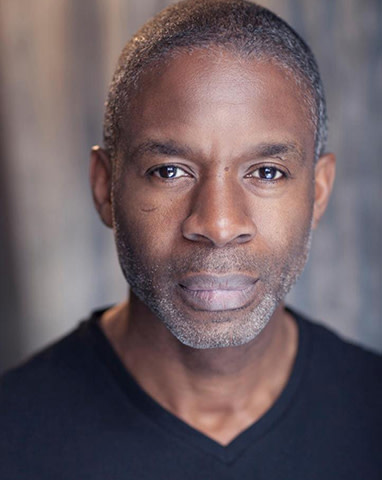 DAVID SCHAAL – General Richard 'Windy' Gale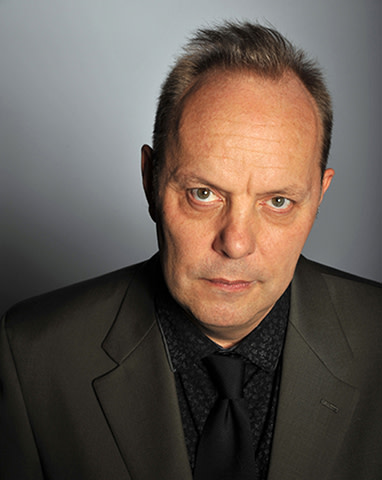 DANNY WEBB – General Bernard Montgomery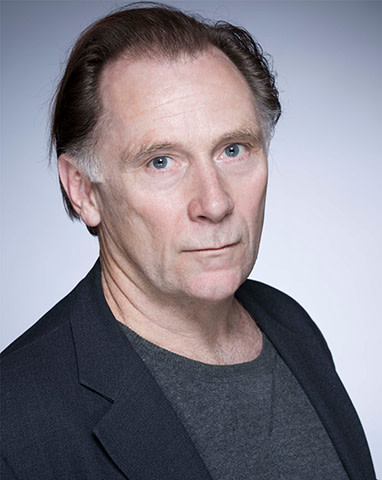 SHARON DUNCAN-BREWSTER – Florence Isabelle Cornell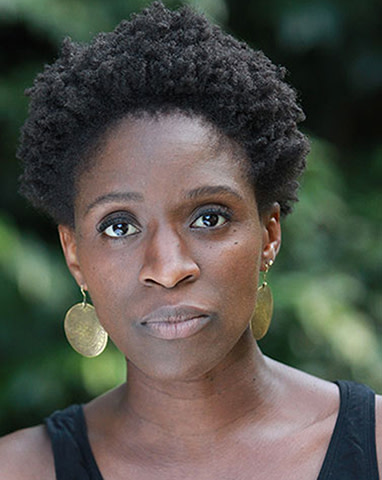 GIDEON TURNER – Colonel Geoffrey Pine-Coffin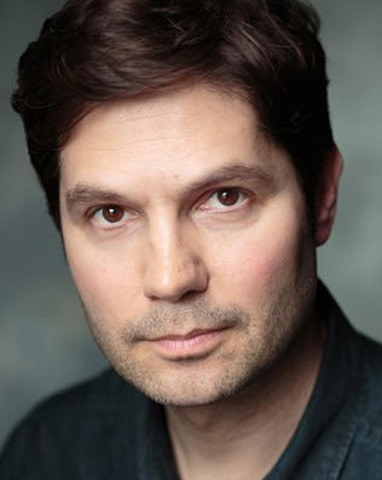 NEAL WARD – Private Stan Watson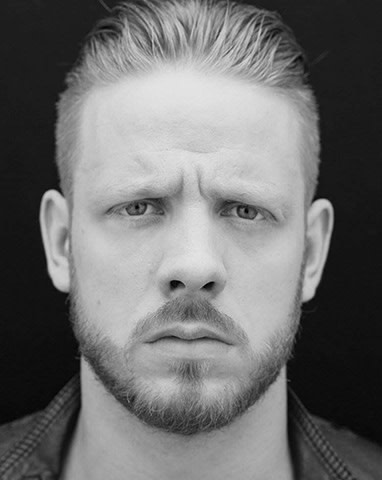 DAVID WAYMAN – Major John Taylor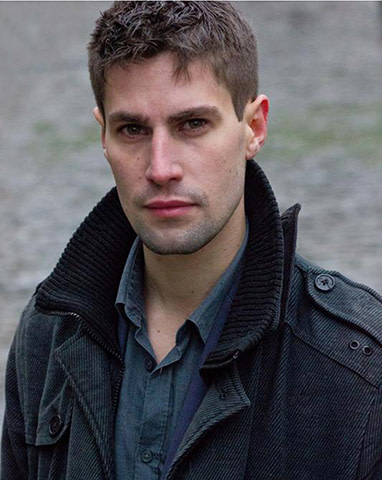 ALEX REECE – Private Michael J McGee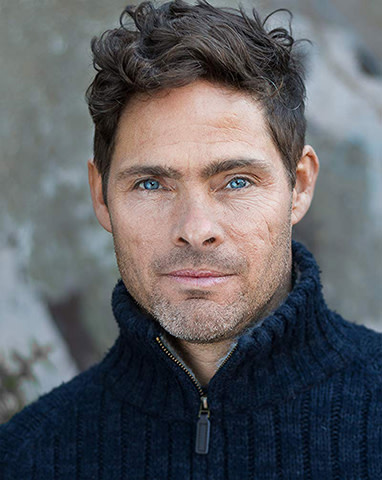 You can help by liking their Facebook page Paratrooper and go to their Indiegogo page to pledge your support
The Creator behind 'Paratrooper' is award-winning writer/director Lance Nielsen who aside from being a maverick independent filmmaker is one of biggest enthusiasts of airborne forces history you will ever meet. Brought up with a combination of British, Danish and African heritage he has always sought to produce work which is informative, culturally diverse and challenges perceptions.