When the Nazis occupied France in WWII, they faced a serious threat. By 1943 it was so dangerous, they offered 5 million francs for its capture. What was the threat? A white mouse.
Of course, it was not a mouse. It was Nancy Grace Augusta Wake, who was born on August 30, 1912, in Roseneath, Wellington, New Zealand. The family moved to Australia, but then her father abandoned them – leaving his wife to raise their six children alone.
Fed up with being poor, Wake left home at 16 and got a nursing job. Her life changed when an aunt left her with an inheritance of £200 – enabling her to move to New York, and later, to London. There she became a journalist.
After a brief stint in Paris during the early 1930s, she was hired by the US-based Hearst newspaper as a European correspondent. Assigned to Vienna, Wake covered the rise of the Nazi movement and witnessed gangs of them randomly beating up Jewish men and women.
She vowed to do everything she could to stop it, swearing that her "hatred of the Nazis was very, very deep."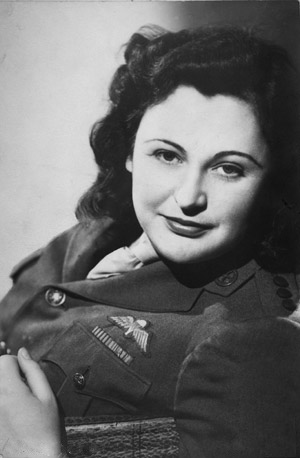 In 1937, she met the rich French industrialist Henri Edmond Fiocca. They married in 1939 and were living happily in Marseille (in southern France) when Germany invaded the north. The following year, she used her wealth and connections to act as a courier for the French resistance and helped downed Allied pilots escape the country.
In 1942, Germany occupied France's southern half. When her resistance network was betrayed, Wake had to flee, but Fiocca refused – believing his wealth and status would protect him. He was wrong. The Gestapo knew what Wake had been doing, so they tortured her husband to get to her. Fiocca gave them nothing, however, so they executed him.
Wake did not know her husband had been killed and continued working with the resistance in France. By 1943, the Gestapo had put a 5 million franc bounty on her head and called her the "White Mouse" for her uncanny ability of always managing to stay one step ahead of them. Her secret?
"I'd pass their posts and wink and say, 'Do you want to search me?'" she explained. "God, what a flirtatious little bastard I was."
The French resistance realized she had to get out, but when she made her way to Toulouse to do just that, she was caught. It took Hugh O'Flaherty (an Irish Catholic priest) to get her out four days later, but getting out of France, itself, proved more difficult.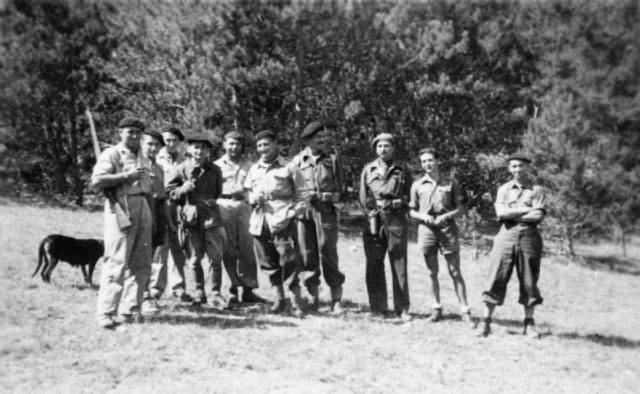 On her sixth attempt she succeeded in crossing the Pyrenees mountains by foot into neutral Spain, and from there made her way to Britain. Joining the Special Operations Executive (SOE – Britain's secret service), she impressed her trainers with her shooting skills and her ability to think on her feet. Under them, Wake also became accomplished in hand-to-hand combat.
On April 29, 1944, she was parachuted into the Auvergne to liaise with the Maquis – a resistance group. Landing in a tree, she got stuck. Captain Henri Tardivat (head of the local maquis) stood beaming below her and said, "I hope that all the trees in France bear such beautiful fruit this year." "Don't give me that French shit," she replied.
Her job there was to train and supply the resistance with weapons and cash. She was also instrumental in recruiting more members and making them into a formidable force of 7,500.
In movies and books later made about her, Wake claimed that most were wrong. She never had affairs when working with the Maquis – adding it was something she regretted in her old age. "If I had accommodated one man, the word would have spread around, and I would have had to accommodate the whole damn lot!" she told the New York Times in 2011.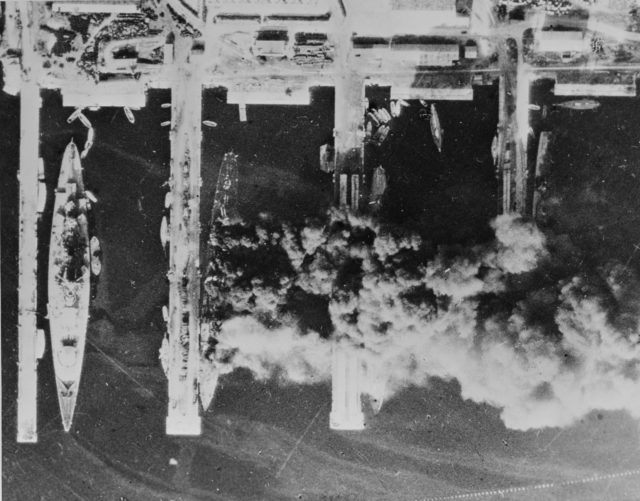 She led attacks on German positions, including a Gestapo office in Montlucon. Shortly after her arrival, her radio operator had to destroy his codes when he got too close to a German patrol. Wake cycled over 300 miles through several checkpoints to get them replaced.
When she discovered her men did not have the heart to kill a female who was a German spy, Wake insisted she would perform the execution herself. The men conceded and executed the spy.
During a pre-raid scouting mission, a sentry spotted her so she killed him with her bare hands before he could raise the alarm.
"They'd taught this judo-chop stuff with the flat of the hand at SOE," she later explained. "But [that] was the only time I used it – whack – and it killed him all right. I was really surprised."
Up until France's liberation, her unit suffered about 100 casualties. Of the 22,000 Germans stationed in her area, some 1,400 died from the Maquis raids and sabotage operations.
It was only when the war ended that Wake learned of her husband's fate – something she never stopped blaming herself for. She then worked for the British Air Ministry's Intelligence Department in Paris and Prague before moving back to Australia in 1949. She returned to Britain in 1951 and remarried in 1957 relocating back to Australia in the early 60's. When her second husband died in 1997, she emigrated to London.
Wake was the most decorated Allied service woman – receiving medals from the US, Britain, France, Australia, and New Zealand. They include the American Medal of Freedom, the British George Medal, and several Legion of Honors from a grateful France.
Not bad for a mouse!