50 unexploded bombs from WWII were recovered by divers in the Solomon Islands. One of the bombs weighed 250 pounds.
In a post on the Royal New Zealand Navy Facebook page, divers from the HMNZS Mamawanui, a diving support vessel, worked with the Canadian Defense Force's Explosive Ordnance Disposal Unit. The operation was called Operation Render Safe 2016.
The Commanding Officer of the ship stated that he and his crew were proud to be helping to keep the waters safe.
Render Safe is a three-week exercise to remove explosives leftover from WWII. They can be found on the land and in the sea in the Solomons. The Australian Defense Force (ADF) leads the effort.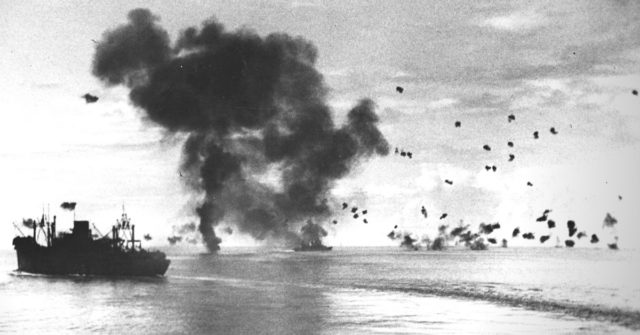 The team was working in the Russell Island group, northwest of Guadalcanal. The goal was to make sure that the communities and the waters they count on were safe, The Weather Channel reported.
"We have found 250-pound bombs and smaller ordnance," said Kennett. "In one village we found more than 52 pieces of ordnance that we removed and detonated some explosives to get rid of them. It's working really well, we've been busy. In the last five days, we have got rid of approximately 400 pounds of ordnance."
The Solomons once hosted a site of a World War II Army Air Corps airstrip and ammunition base used to support the fight against Japan.