Such hunting experience was perfect preparation for Hetzenaue's later duty as a sniper in the Wehrmacht.
Of all the nations who fought in the Second World War, the Soviet Union is most well-known for having many snipers with prolific kill counts. Despite plenty of snipers on all sides who each took out hundreds of enemy troops, the Soviet Union's sniper record stands head and shoulders above that of any of the other belligerents.
However, second to the Soviet Union in terms of snipers with high kill counts was Germany. While Germany's top WWII sniper, Matthäus Hetzenaue, did not equal the kill count of any of the Russian snipers, his 345 confirmed kills is nonetheless an extremely impressive total and one that puts him right up there with the top snipers of any other nation during the war.
He fought on the Eastern Front, and his terrifyingly accurate shooting proved to be as much of a headache for the Russians as their snipers were for Axis troops.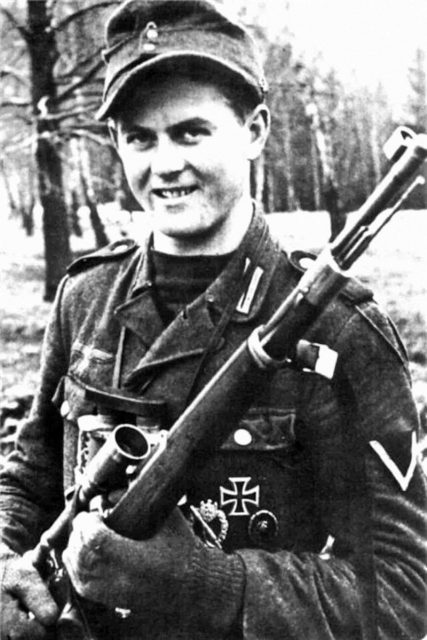 Matthäus Hetzenaue was born in December 1924 in the Austrian village of Brixen im Thale. The village is located in the Tyrolean region of the Alps, close to the border between northern Italy and western Austria.
Many of Germany's top snipers were Austrian and came from the more mountainous regions of the country, such as this one. This was because a long tradition of hunting in the mountains meant that many Austrian boys from the Tyrolean region were raised with rifles and developed excellent marksmanship skills when they were growing up.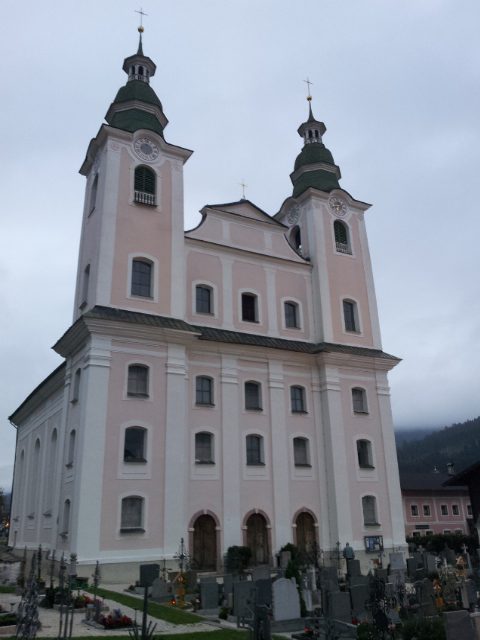 Matthäus Hetzenaue was one such boy. His father was a hunter, and he learned to shoot accurately from an early age.
Prime quarry for the hunters of the Tyrolean region was the chamois goat-antelope, which inhabits the mountainous areas there. Stalking and shooting the chamois required great stealth, agility, and the ability to make accurate shots at long distances, often while crouching in precarious and uncomfortable positions.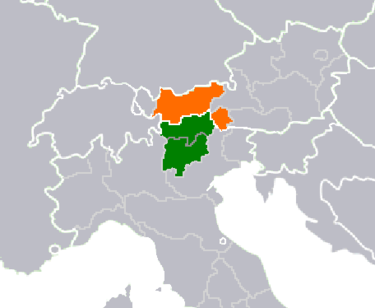 Such hunting experience was perfect preparation for Hetzenaue's later duty as a sniper in the Wehrmacht.
In September 1942, Hetzenaue was drafted into the German Army. Aged only 17, he nonetheless took well to his training with the 140th Mountain Rifle Reinforcement Battalion, based in Kufstein, the second largest town of the Tyrolean region.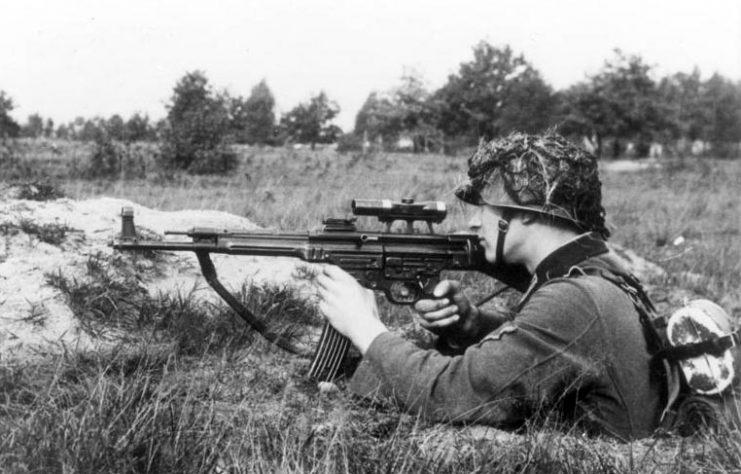 Hetzenaue initially trained as a Gebirgsjäger – a type of light infantry mountain soldier – but later, when his superb marksmanship was recognized, it was decided that he should instead be a sniper.
In 1944, from March to July, Hetzenaue underwent sniper training at Truppenübungsplatz Seetaler-Alpe before being deployed to active duty with the 3rd Gebirgsjäger Division.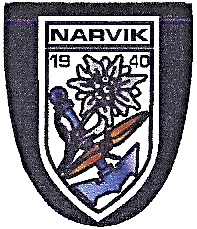 Now an official Wehrmacht sniper, Hetzenaue started stalking Soviet troops in the Carpathian mountains. He soon found that he was as good at taking them out as he had been at hunting chamois goat-antelopes back home.
He made use of two rifles, depending on the circumstances under which he was operating. The first was the sniper variant of the legendary Mauser Karabiner 98k bolt action rifle, fitted with a 6-power Zeiss scope, which he said was his favorite gun to use.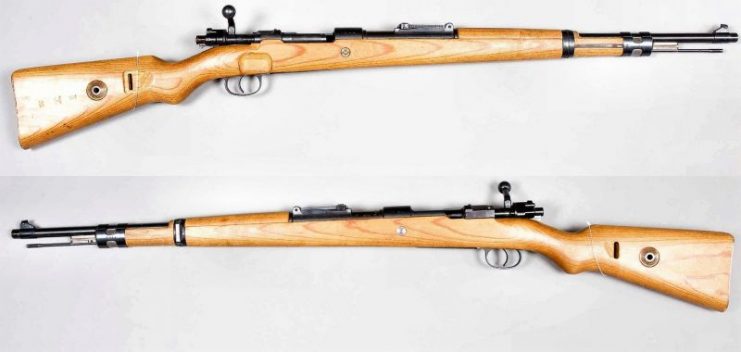 On certain missions, Hetzenaue would use a different rifle, a Selbstladegewehr Model 43, an improved version of the Mauser Gew. 43 semi-automatic rifle. This one was fitted with a 4-power scope. Such a rifle was more useful at closer ranges, although Hetzenaue mostly preferred to use his trusty Karabiner 98K.
Over the next few months, Hetzenaue saw action in the Carpathians, Slovakia, and Hungary. He began racking up an increasingly impressive kill tally. In November 1944, he was wounded by an artillery shell and received the Wound Badge in acknowledgment of this.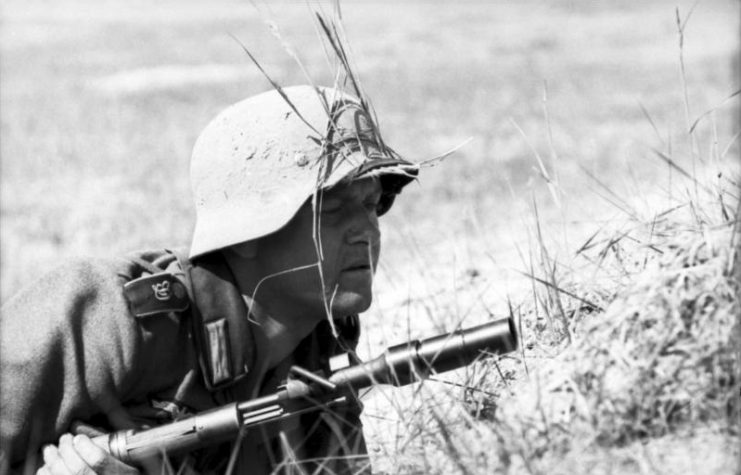 By April 1945, he had managed to achieve an astonishing 345 confirmed kills. He was awarded the Ritterkreuz des Eisernen Kreuzes (the Knight's Cross) on the 17th April 1945 – the highest German military decoration a soldier could receive.
However, winning streaks always come to an end. Hetzenaue's ended a month after he was presented with the medal when he was captured by Soviet forces and thrown into a POW prison.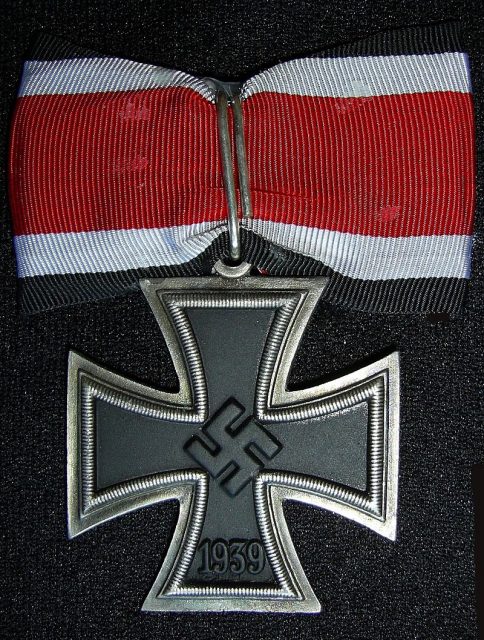 The Soviet POW camps for German prisoners in the Second World War were notoriously awful places. Of the almost three million German troops who were captured by the end of WWII, almost a third of them died while imprisoned in these camps.
Hetzenaue, however, was determined to survive. Despite having to live in harsh conditions and deal with the bitter cold, minimal rations, and relentless forced labor, he made it through five long, grueling years in a Soviet prison camp.
Read another story from us: The truth About Erwin König Sent to Stalingrad to Take on The Very Effective Soviet Snipers
Once he was released, he returned to the village of his birth, Brixen im Thale in Austria and got married. He very rarely spoke about his experiences during the war, despite being acknowledged as Germany's deadliest sniper of the conflict.
For the rest of his years, he lived a simple, quiet life, passing away at the age of 79 in 2004.