In April 1943, German soldiers discovered the first of the mass graves in Katyn Forest.
In 1939, the Germans and Soviets signed a non-aggression pact where they agreed to jointly invade Poland. The Polish people fought hard to protect their country, but they were no match compared to the two giants advancing from both sides.
Sometime between April and May 1940, the Soviet Union's secret police–the NKVD–committed a series of executions targeting Polish military officers and educated Poles.
The killings occurred in several places, but the event came to be known as the Katyn Massacre since the mass graves in Katyn Forest were the first to be discovered.
NKVD chief Lavrentiys Beria came up with the plan, believing that it would be beneficial to kill all the captured Polish officers and others deemed dangerous to the Soviet occupation. The plan was then approved by Stalin and the Politburo of the Communist Party of the Soviet Union.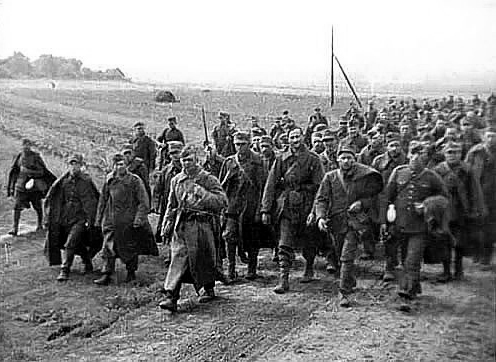 In total, around 22,000 people were executed, including 8,000 captured military officers, 6,000 police officers, and with the rest belonging to the Polish intelligentsia such as officials, factory owners, lawyers, priests, landowners, and intelligence agents.
In April 1943, German soldiers discovered the first of the mass graves in Katyn Forest.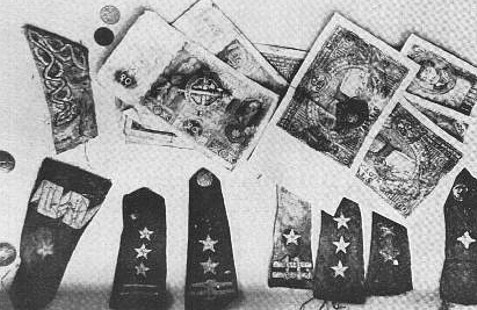 On finding out about the discovery, the exiled Polish government based in London requested an investigation to be made by the International Committee of the Red Cross. In response, the Soviet Union denied responsibility and claimed that the executions were committed by German soldiers in 1941.
It wasn't until 1990 that the Soviet Union admitted that the NKVD was responsible.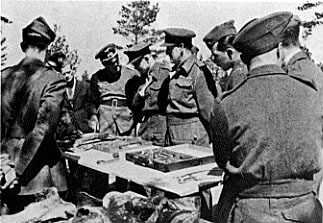 The prisoners were reportedly held and interrogated from October 1939 to February 1940, with most believing that they would soon be released. Yet the interview-interrogations proved to be a matter of life and death.
Around 25,700 Poles failed the test after being deemed to be nationalists and counterrevolutionaries who had to be executed.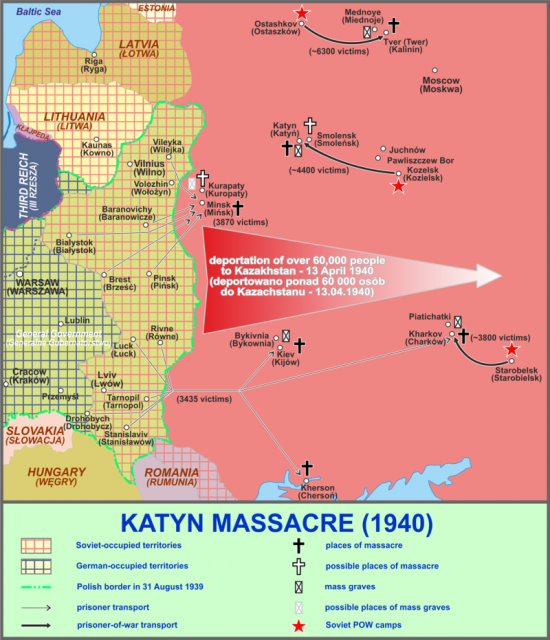 Stalin approved the executions on March 5, 1940 along with six members of the Soviet Politburo. The Soviets hoped that executing them would prevent a resurgence of an underground Polish military and intelligence operations.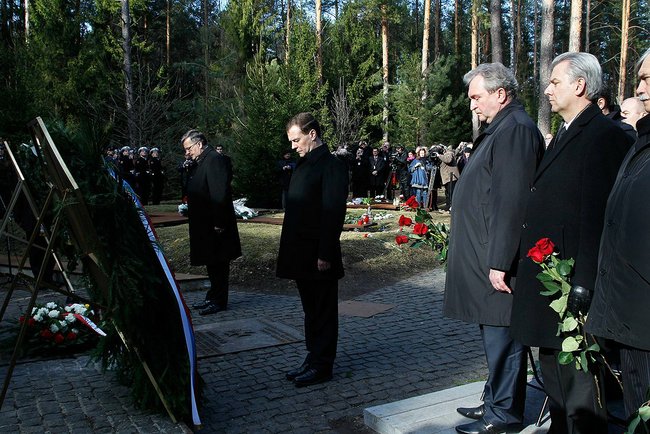 Read another story from us: Blitzkrieg Tactics: Lightning Conquest of Poland
Up to 99 percent of the prisoners that escaped the executions at Kaytn Forest were later executed in other locations.
The killings are reputed to have been committed using German weapons, since Soviet revolvers had too much recoil which made continued shooting painful for the executioners.