For some people, escaping a German prisoner of war camp once would be enough. The first time Horace Greasley did it, he was just getting started.
What's even more incredible than that is the fact that each time Greasley made good his exit, he would always sneak back into camp again. Again and again, the Englishman made the extraordinary crossing, and all to meet up with a local girl.
Their story is a truly remarkable one, although his most famous moment would probably come later, when he was pictured staring down the head of the SS, Heinrich Himmler, after confronting the man about a lack of rations for PoWs. In the photo, Greasley has his top off to show Himmler how skinny he had become due to a lack of food.
They say that love conquers all, and that's certainly true for the soldier and Rosa Rauchbach, who was his flame on the other side of the wire. Incredibly, Rauchbach could have had more to lose from the encounter as she was hiding her Jewish roots from the Nazis – if they had been discovered they both would have been doomed.
Greasley was born on Christmas Day in 1918, one of a set of twin boys, in Ibstock, Leicestershire. At the age of 20, he found himself working as a hairdresser at the outbreak of war and he, alongside his brother Harold, were conscripted in the first draft.
Things could have been so much different for the youngster had he accepted an offer of a job as a fireman, an occupation that would have meant Horace avoided the draft, that was offered to him by a client. Despite the fire service paying better than the army, Greasley turned down the offer and joined the military instead.
Perhaps Horace was one of the lucky ones; perhaps his escape attempts were nothing compared to the unimaginable slaughter endured by his fellow soldiers further into the conflict – but does that make his feats any less noteworthy? Probably not.
Either way, after Greasley's seven weeks' worth of training with the 2/5th Battalion, Leicestershire Regiment, he landed in France with the British Expeditionary Force and was promptly taken prisoner in May 1940 during the retreat to Dunkirk.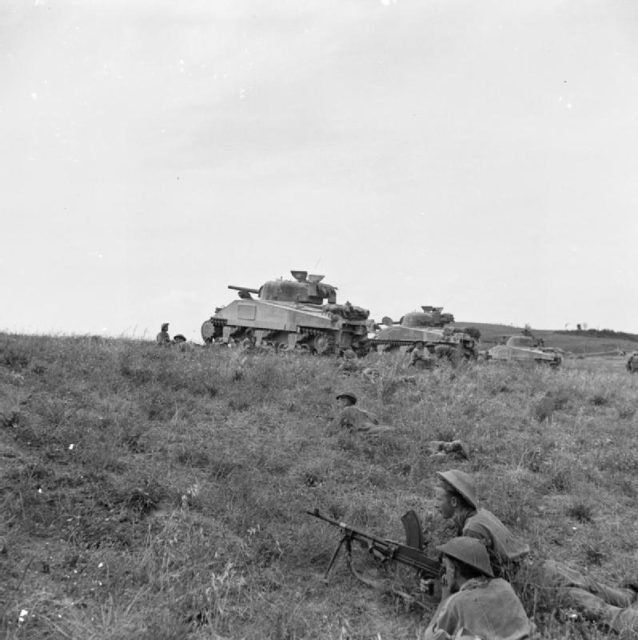 After that, he endured a 10-week march to Belgium, where he was forced onto a train and finally deposited in a prisoner of war camp in Polish Silesia, which was annexed by Germany. Many of his comrades died during the journey, and the conditions were awful.
It was here at this second PoW camp that he met the 17-year-old Rauchbach. She was the daughter of the director of the marble quarry close to the camp.
She could speak English, and so was working for the Germans as an interpreter, which is how the pair came to be in close contact with each other. There was an instant chemistry between them. One worth risking life and limb for.
Within a matter of weeks the lovers were meeting in secret to conduct their love affair under the noses of their guards – but after a year Greasley was transferred to a camp called Freiwaldau, which was 40 miles away.
A lesser man might have thought that the end of a short but sweet love affair had come, but not this soldier. He was determined to be reunited with Rosa.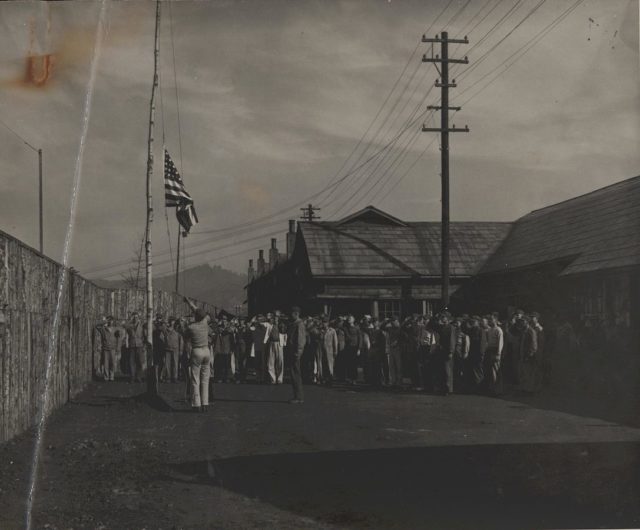 It was from Freiwaldau camp that Greasley mounted all those escapes. The nearest neutral country to his camp was Sweden, over 400 miles away, so perhaps it was sensible for the prisoner to return to his bed after each visit.
His wife, Brenda, in an interview with the Birmingham Mail, describes how he managed his daring escapes:
"There was a guard walking around the block, and Horace worked out how long it took the guard to get from one side to the other," she said.
"Another guard would cross over with him, and when they parted, that's when he used to jump out of the window."
Horace sent messages to Rosa via the outside work parties. Her replies came back in when these inmates came to have their hair cut. Greasley was the camp barber, thanks to his previous life in England.
As soon as he got the chance, Greasley would be under the barbed wire and across enemy terrain to see Rauchbach – who would often travel 20 miles or more to get to their designated meeting place.
As time progressed, and the Nazis slowly started to lose the war, things became a bit more relaxed at camp and the guards less alert.
"Horace found out through Rosa that France had been invaded and that Germany was on the run. She used to pass on messages rolled up in cigarettes," continues Brenda.
"It became a little bit easier and then he was moved to another camp, which was more open, next to some woods. That's where he used to get out of the window every night to see her, after prising the cell bars apart."
Like so many stories from the Second World War, this one does not have a happy ending – although for a time it looked like it might. After the defeat of the Germans, Horace vouched for Rosa when she applied for a job as a translator for the Americans, and she got the job.
However, after returning home, Greasley received news that Rodenbach and her baby had both died during childbirth. Horace never found it whether or not the child was his.
It marked a tragic end of an inspiring love affair that reads like a romantic novel. The dashing soldier risked life and limb for his darling, who was always waiting for him out in the woods.
There has been some debate over whether or not the full tale is real, but whatever the truth is, this is a remarkable story that illustrates the power of love, and that it really can overcome the most extraordinary circumstances.