Over There! – Wilton's Music Hall 18-20 July 2017
The London English Song Festival returns to Wilton's Music Hall from 18th to 20th July with Over There! This dramatic, staged performance of song and poetry commemorates the American entry into World War One and depicts the colliding worlds of England and the US through an exploration of song and the spoken word.
Delighted to be able to invite Chelsea Pensioner William K. Gorrie to read a moving selection of poetry. In addition to the three main evening shows, there are also two 1.30pm matinees for children.
Performers:
Chelsea Pensioner William K. Gorrie – reader
Katie Bray – mezzo-soprano
Nick Pritchard – tenor
Craig Colclough – bass-baritone
Louise Williams – viola
William Vann – piano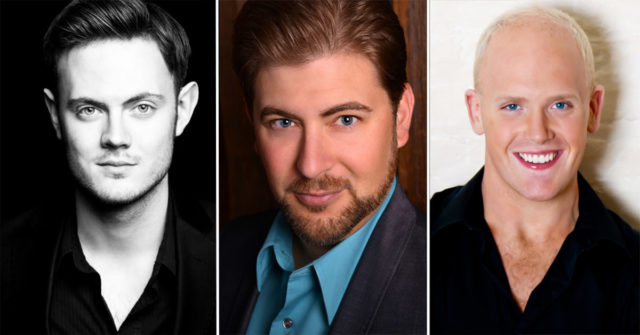 Performance dates & times:
Tuesday 18th July 2017 8 pm
Wednesday 19th July 2017 children's matinee 1.30pm, main show 8 pm
Thursday 20th July 2017 children's matinee 1.30pm, main show 8 pm
Ticket Booking: Website 020 7702 2789
Ticket Prices: £16/£10 (£12/£8 conc.)
Further information about Over There!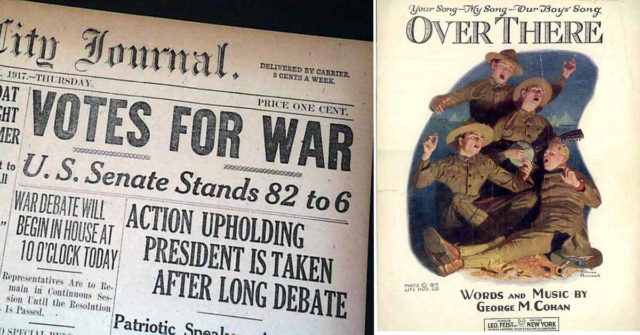 Over There!, taking its name from the famous song of 1917 by George M. Cohan that encouraged young Americans to sign up to fight in the battlefields of Europe. An immersive dramatic experience that explores the artistic legacy of that period, both in America and Britain, we explore a compelling selection of art songs, popular songs and poetry from that year.
A fascinating selection of contemporary photos and Woodrow Wilson's declaration of war frame a staged performance given by three of the finest singers of their generation, accompanied by William Vann, Artistic Director of the London English Song Festival and award-winning pianist.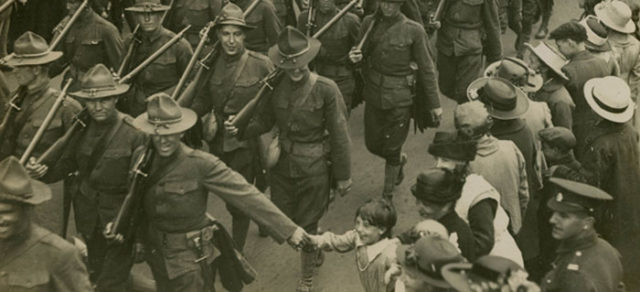 London English Song Festival presents Over There!
18th-20th July 2017 at Wilton's Music Hall