Charles Anderson was a truly remarkable person. Not only did he serve and live through two world wars, but he also collected medals for bravery from both of them.
Anderson also led an interesting and colorful life, as he was born in Cape Town, South Africa in 1897 and educated in both Kenya and Brendon College in England before working as a farmer, a professional soldier and finally an elected politician.
He initially served in the King's African Rifles – gaining a commission as a lieutenant in October 1916 – and it was during that time that Anderson learned how to fight in the jungle.
This was a skill that would be highly valued later on in his life, when he took on the Askari in East Africa – and was awarded the Military Cross for his service to that conflict.
After the Great War, Anderson began to make a life for himself as a gentleman farmer in Nairobi, where he married an Australian woman by the name of Edith Tout in 1931.
The newlywed couple then moved Down Under three years later, before Anderson joined the Citizens Military Forces in 1939, followed by the Second Australian Imperial Force after World War II broke out.
He was then appointed second-in-command of the 2/19th Battalion, which was part of the 8th Division, and was sent off to Malaya in February 1941.
The soldier was promoted up to Lieutenant Colonel in August of that year, and took control of his battalion. Five months after that, Japan entered into the war by invading Malaya and declaring war on Britain on the same day as the attack on Pearl Habour.
At this point, the British forces began a long series of withdrawals across the Malayan peninsula – and so it was that Anderson found himself commanding a mixture of Indian and Australian troops at the ripe age of 44, trying to hold back a Japanese onslaught.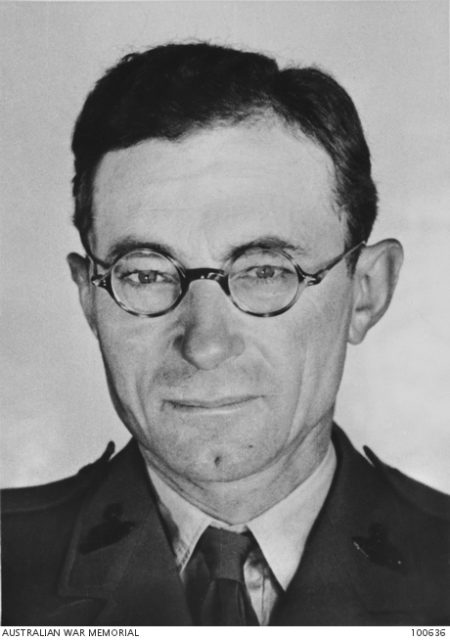 He also taught his men how to fight with bayonets and how to shoot quickly at close range, and would go on to put this experience to good use as he led his forces through weeks of grueling fighting against a ruthless enemy who was ready to violate all of the rules of engagement.
The weather would have been hot, and the work sticky as Anderson and his company suffered horrendous attacks from the air as well as being harried, shot at, and surrounded by the Japanese forces. A lesser man would have lost his composure, but the experience of the veteran served him well.
It was probably the longest four days of Anderson's life. The Battle of Muar commenced on 18 January 1942, and when their brigade commander was wounded the soldier led his troops on in an ultimately failed attempt to reach friendly lines at Parit Sulong.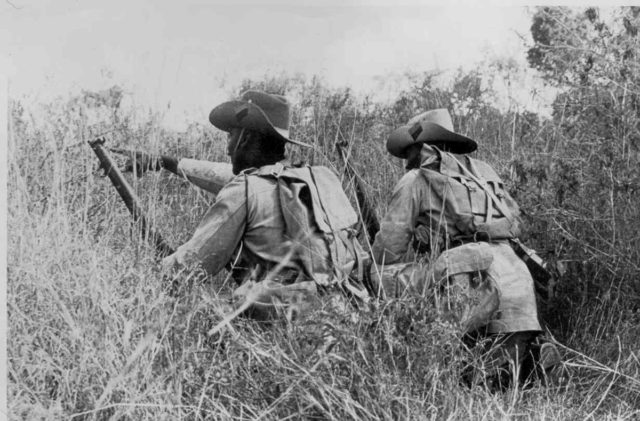 Anderson was initially involved in a small force which managed to destroy 10 enemy tanks, but they were cut off from the main force – a terrifying prospect for any soldier – but Anderson led them through 15 miles of enemy territory, while being attacked the whole way.
At one point in the conflict, Anderson led an attack himself and led his forces in a mad, headlong scramble straight at the enemy. He was singing "Waltzing Matilda" while he personally took out two machine gun posts with his pistol and a few grenades.
And on more than a few occasions the Australian was responsible for gruesome hand-to-hand fighting and bayonet charges to clear the way for his men to advance.
When he reached the town of Parit Sulong, they found their way was blocked by the Japanese forces who had captured the bridge and managed to surround the Allied forces.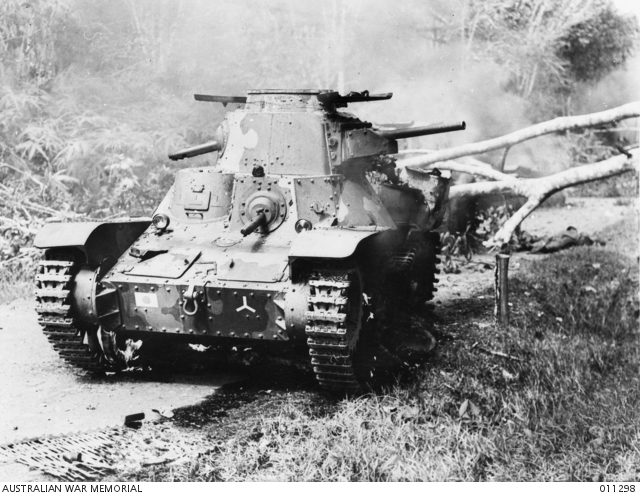 The following battles carried on for several days, and each time friendly troops from the nearby Yong Peng attempted to break through the lines and reinforce Anderson, they were rebuffed by Japanese resistance – something which must have sapped the moral of the 2/19th Battalion greatly.
And so Anderson and his comrades were slowly worn down by repeated failures to recapture the bridge. They were horribly outnumbered, but it didn't matter to the 44-year-old who held the position for several days and refused to surrender, despite suffering horrible casualties from tank, machine gun, mortar, and air attacks.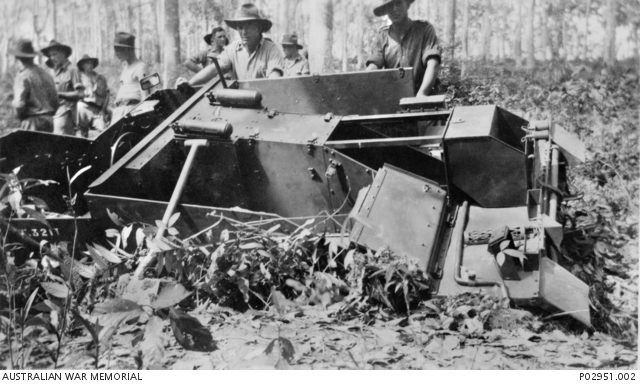 The soldier was a model to his fellow men throughout the whole ordeal – he even attempted to evacuate the wounded by ambulance, but the Japanese would not let it pass the bridge.
With few options remaining, Anderson then attempted to lead his men through a further eight miles of enemy territory to Yong Peng, but this proved impossible and the man was forced to destroy his equipment and vehicles – at which point he ordered all his men to flee through the jungle and meet up with the main force.
For his bravery, leadership, and obstinance in the face of the enemy, Anderson was awarded the Victoria Cross in 1942. His citation said it was "for setting a magnificent example of brave leadership, determination, and outstanding courage. He not only showed fighting qualities of very high order but throughout exposed himself to danger without any regard for his own personal safety."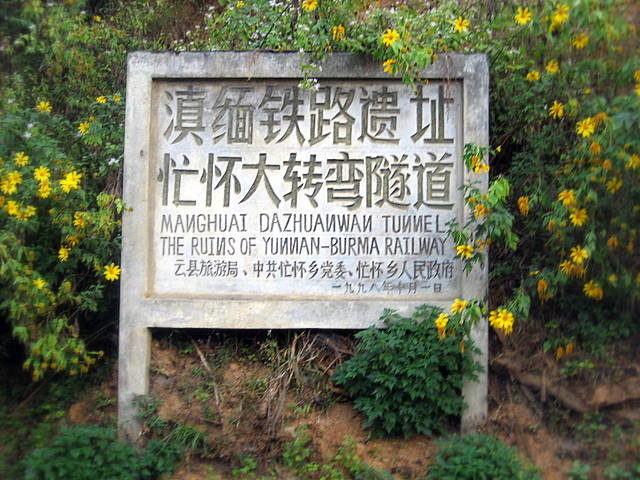 Anderson was captured by the Japanese when British forces surrendered Singapore, and was put through unimaginable misery and deprivation as he served three years as a POW, and worked on the infamous railway line between Nong Pladuk and Thanbyuzayat.
Despite all of this, Anderson remained a beacon of hope to his men – a light in the darkness – and managed to maintain the spirits of those under him. The Australian War Memorial website says "he maintained a high level of morale among his men … all of whom would have followed him to hell and back."
After army life, Anderson was elected to the House of Representatives in the 1949 election, before losing his seat in 1951. He successful regained it in 1955, and remained in the position until 1961. After politics, the VC recipient retired to Canberra and died in 1988, where he was survived by three children.