During the Second World War, the Nazi war machine cut a swathe of carnage through Europe. Leading the way were four men of terrible ambition and twisted values. These were the leaders of the Third Reich.
Adolf Hitler
Originally from Germanic Austria, Hitler was a man adrift when the First World War broke out in 1914. He signed up to fight in the German army, where he served in a dangerous role as a runner, carrying messages through the chaos of battle. He was injured three times, decorated five times, and earned a promotion.
The harsh peace that ended the war left Hitler bitter and raging against those he believed had crippled Germany, both from without and from within.
He became involved in political agitation and soon rose to leadership of the Nazi party, shaping its agenda around his own toxic combination of racial prejudice and military ambition.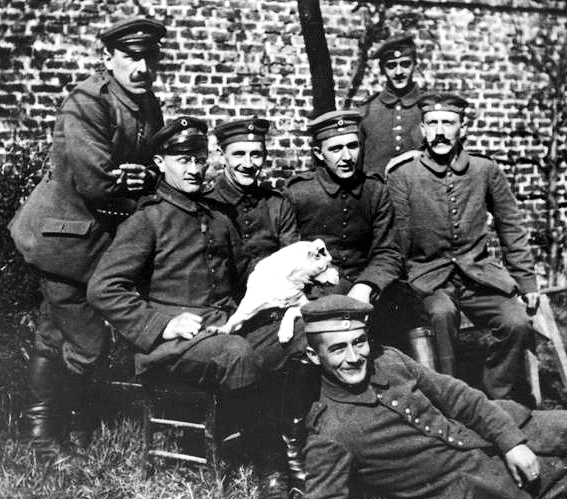 Hitler struck Germany and then Europe like a thunderbolt. His raw charisma drew millions of followers. In return for their support, he provided them with scapegoats for their suffering, encouraging and channeling hate. The brazenness of his lies and betrayals left opponents constantly on the back foot.
Hitler's greatest weakness was his inability to listen to others. Even in times of crisis, almost no-one could get through to him. If reality was not the way he wanted it to be then he would deny reality.
This contributed to his eventual defeat, as he was unwilling to accept realistic assessments of how the war was going and raged against those who challenged his delusions.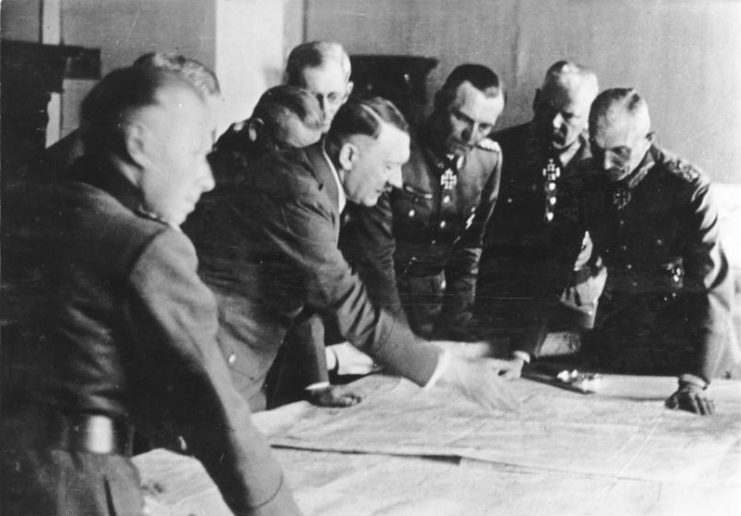 Despite his apparent confidence, Hitler always retained some social nervousness, especially around the upper classes. He took Göring with him as moral support when dealing with aristocrats. Uncomfortable with small talk, he preferred to turn the conversation to politics, his constant obsession.
Hermann Göring
The son of a cavalry officer turned member of the Consular Service, Göring grew up in a pair of castles belonging to his mother's lover. He received an education suitable for the German upper crust, in which he learned how to be an officer and a gentleman.
During the First World War, he became a fighter pilot in Manfred von Richthofen's Flying Circus, arguably the most talented and influential group of pilots in military history. He was the squadron's commanding officer at the end of the war when peace forced him to return bitterly to civilian life.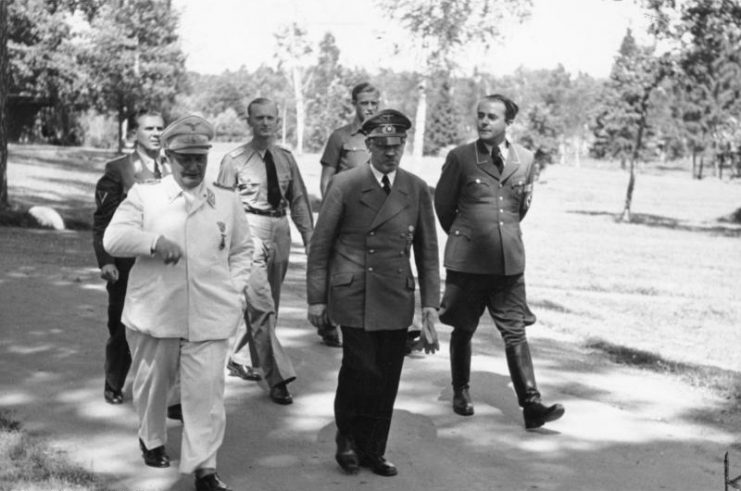 Like Goebbels and Himmler, Göring was at Hitler's side from the early days of his rise to power in the 1920s. He was rewarded for this with a string of prominent positions, including President of the Reichstag, Commander-in-Chief of the Luftwaffe, and Reich Marshal. He involved himself in many areas of government, including the economy, the military, and diplomacy.
Göring was the closest the core clique of Nazis had to an aristocrat, thanks to his upbringing and his marriage to a Swedish baroness. He aspired to an aristocratic lifestyle, breeding horses and collecting art.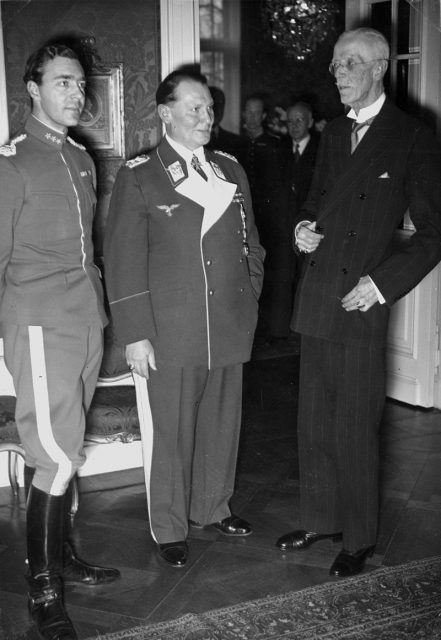 Though prone to self-indulgence and display, beneath the façade, Göring was ruthless, cynical, and cunning. He established the Gestapo and the Luftwaffe and was a leading figure in the Night of the Long Knives, the murderous suppression of Hitler's opponents within the Nazi party.
Josef Goebbels
The son of a factory clerk from a small industrial town in the Ruhr, Goebbels was brought up in a strict Catholic family. He attended University with the help of a Catholic charity, as those around him expected him to become a priest.
Instead, he shed the last of his faith and aspired to become a writer. When his writing didn't sell, he became a traveling speaker for the Nazi party in the Ruhr, using his sharp wit to achieve political gain.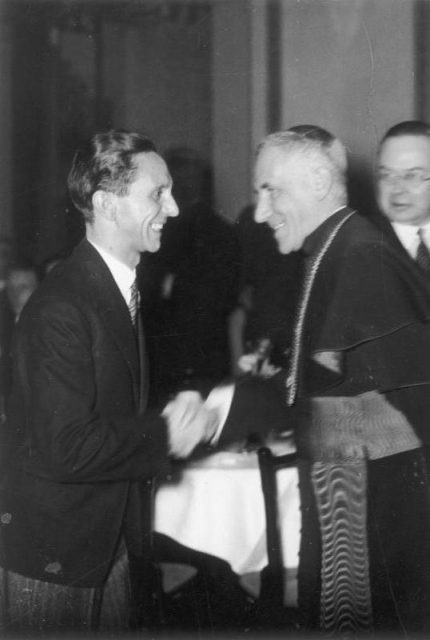 As Gauleiter or District Chief, for Berlin, Goebbels started developing the techniques that would make him a powerful propagandist. He created provocative posters, established a journal, and practiced gestures for his speeches in front of a set of mirrors. He even seized the streets, organizing parades and encouraging street fights against the Communists.
In the late 1920s, Goebbels took over image-making for Hitler and the Nazi party. His careful staging created an aura of glamor around their leader. His power grew further in government as Minister of Propaganda and Public Entertainment. He took control of much of the media and arts in Germany, turning them to the Nazi cause.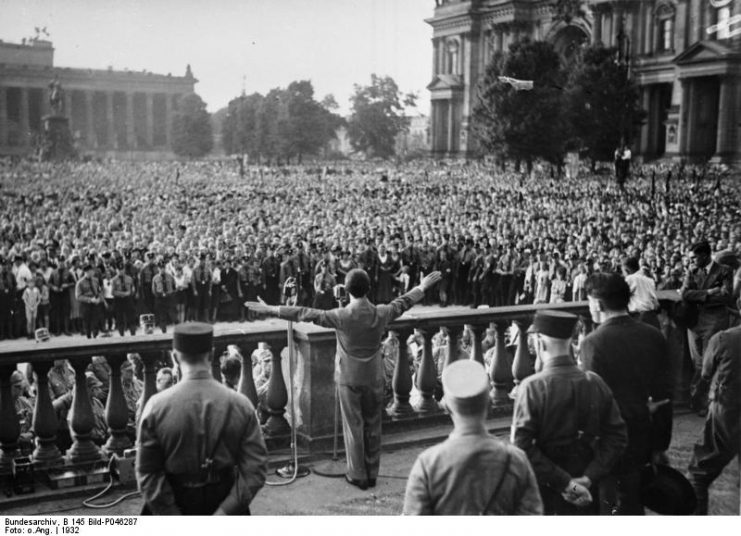 Goebbels remained devoted to Hitler but was less faithful to his own wife. In between work for the Nazi propaganda machine, he managed to have more than 30 mistresses.
Heinrich Himmler
Born in 1900, Himmler just missed out on his chance to fight in the First World War, as he was finishing his officer cadet instruction as it ended. Despite his weak constitution, he remained obsessed with becoming a soldier and found a martial outlet through the Nazis' political violence. He became Deputy Leader and then Reichsführer of the SS, the bodyguards turned military wing of the Nazi party.
Compensating for his own physique, Himmler became obsessed with turning the SS into a force of super-soldiers and the Germans into a master race. SS men became an intimidating elite who were only allowed to marry women of proven Aryan background.
Buying into Hitler's ideology of land and blood, Himmler aimed to give the Germans dominance of Europe, driving out, exterminating, or enslaving the "lesser races".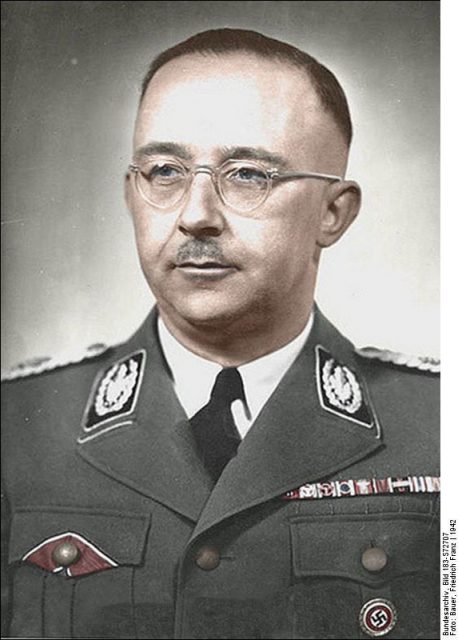 Himmler was initially successful in expanding his power, taking control of the Gestapo and growing the SS from 280 men to hundreds of thousands. SS concentration camps oversaw the racial cleansing he dreamed of.
Read another story from us: How to Lose the War in 100 Days – Give The Eastern Front to Himmler
But he had the character of an administrator rather than a leader, and in Hitler's divide-and-rule approach to his colleagues, Himmler started losing influence to more charismatic colleagues. His influence remained a powerful and poisonous one, but he could not dominate in the way that Göring and Goebbels did.