Lafayette Ronald Hubbard (often referred to as "L. Ron Hubbard" or simply as "LRH") was the controversial founder of an even more controversial religion – the Church of Scientology. In 1943, however, he was a submarine commander who waged war against an inhuman foe before going on to attack Mexico.
LRH was born in Tilden, Nebraska on March 13th, 1911. As for the rest of his biography, that all depends on whether you believe his followers or the existing records. Let us, therefore, move on to his military career since the government's records are indisputable (though his followers do dispute them).
In 1927, LRH joined the Montana Army National Guard, becoming a private in the Headquarters Company of the 163rd Infantry. Though only 16, he made it through by claiming to be 18.
He later joined the Marine Corps Reserve 20th Regiment in 1930 while still a college student and received an honorable discharge on October 22nd, 1931. Curiously, his records state that he was "not to be re-enlisted."
Despite this, he was allowed to join the US Navy in 1941. By July 19th, he became a Lieutenant, Junior Grade and was assigned to the Office of Naval Intelligence. LRH was later reassigned to public relations at the US Hydrographic Office, before being transferred to the Third Naval District in New York to train as an Intelligence Officer.
Then the Japanese attacked Pearl Harbor on December 7th, 1941. Eleven days later, he was headed to Australia, but things didn't turn out well.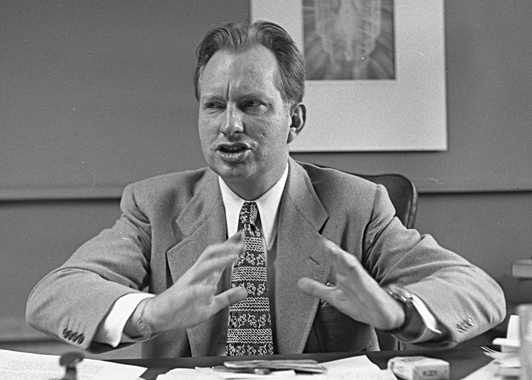 The US Naval Attaché to Australia complained that LRH was unfit for duty. They alleged that he was unable to work with others and had an overly-bloated sense of himself. They, therefore, recommended that he not be given any intelligence work, so he was sent back to the US.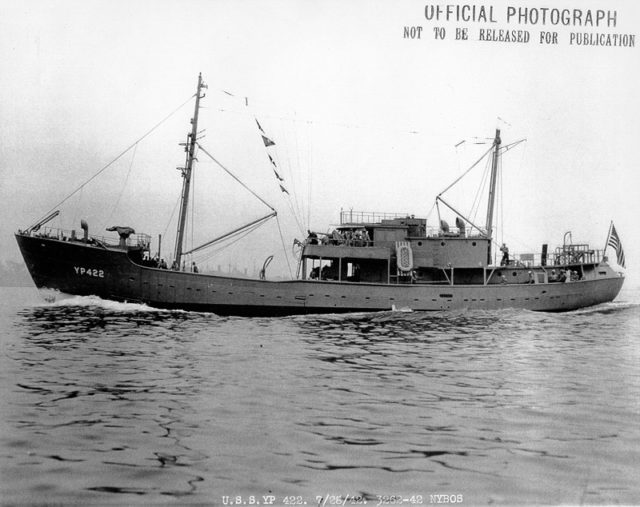 But America needed everyone, so he was put to work in New York City's Office of the Cable Censor – which by March 1941 was no longer part of Naval Intelligence. LRH became a Deck Officer, and on June 15th, was made a lieutenant, senior grade.
At the time, the Navy was converting many fishing vessels into warships, so LRH was assigned to the MV Mist – a fishing trawler docked in Massachusetts. It became the USS YP-422 and was put out to sea for a training exercise in August with him as its captain. It didn't last.
Those in charge complained that LRH was unfit for command, so they sent him back to New York in October. But America was desperate, so in November, he was sent to the Submarine Chaser Training Center in Florida. He also underwent a ten-day course in anti-submarine warfare before being reassigned to Oregon.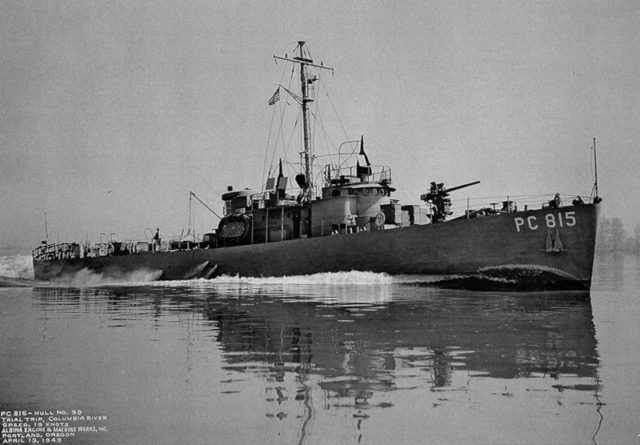 And that's where it gets really interesting. Because on October 19th, 1943 LRH was given command of the USS PC-815 – a steel-hulled PC-461 sub-chaser class ship.
To understand why, we have to go back to June 21st, 1942. Late that night, a Japanese submarine under the command of Tagami Meiji attacked Fort Stevens along the Columbia River in Oregon. Despite causing some damage to a baseball field, some telephone cables, a concrete pillbox, and the nearby swamp, no one was hurt or killed.
But it did cause a nationwide panic. For Americans, WWII was no longer far away in Europe, the South Pacific, and off in the Hawaiian Islands. It had reached their very doorstep.
On May 18th, 1943 the USS PC-815 sailed down the Columbia River to pick up ammunition from Astoria, Oregon. She then joined an air-sea rescue exercise and set sail for San Diego, California.
At around 3:40 AM of May 19th, PC-815's sonar picked up something some 10 to 12 miles off Cape Lookout. LRH was convinced that he had found two Japanese submarines – perhaps one of them was even responsible for the attack on Fort Stevens!
According to the report he later submitted to the Navy, one of the objects veered away, so he followed and moved ahead of its trajectory. He then dropped three depth charges – one of which exploded at 50 feet while the other two exploded at 100 feet.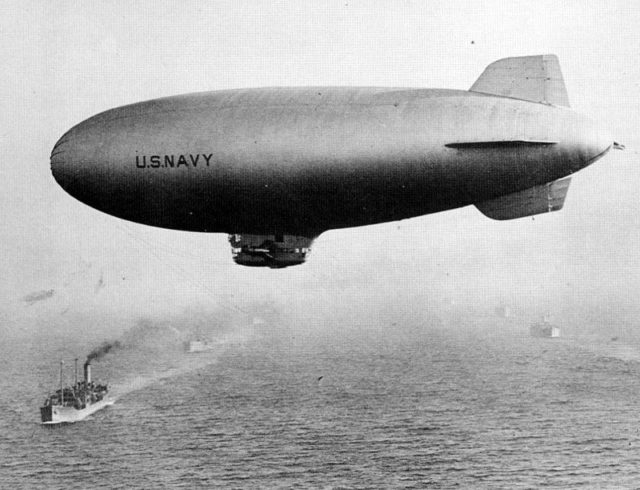 Surprisingly, the object kept moving, so he again gave chase but had difficulty pinpointing its exact location. They eventually lost it, only to find it again after a careful sweep of the area, at which point they released more depth charges.
Every time one of the submarines began rising to the surface, they'd fire the ship's guns, forcing it back under. Then they'd drop more charges. By 9:06 AM, the US Navy blimps, K-39 and K-33, joined the search.
The Bonham and the 78302 of the US Coast Guard finally joined the search at midnight of May 21st, together with the sub-chasers, USS SC-536 and USS SC-537. Shortly after, the PC-778 also joined the hunt but found no sign of any submarines.
Wanting to save on ammo, its captain refused to drop any depth charges till he could confirm a sighting. LRH lambasted the man for his stinginess and demanded some of his weapons, but the captain refused.
The battle lasted 68 hours, costing the fleet over 100 depth charges. The PC-815 suffered a damaged antenna array because of its own gunfire, and three of its crew suffered minor injuries as a result. LRH declared it a victory, however, claiming to have sunk at least one Japanese submarine.
There was no way to confirm this until the war's end, so the PC-815 joined a naval exercise off San Diego in June. On June 26th, instead of heading back to base, LRH ordered an unscheduled detour off the Coronado Islands, not knowing they belonged to Mexico.
Mexico had joined the war and had stationed navy personnel there to guard against Japanese subs. To their surprise, they came under fire… from the PC-815. LRH was doing unsanctioned target practice for several hours, thinking the island was uninhabited.
It took the Mexicans a while to realize that they were receiving "friendly fire." The US Navy was not happy, so LRH was sanctioned, demoted, and transferred to various positions till he resigned his commission in 1950.
So did he sink a sub? No. He was fighting a magnetic deposit on the sea floor which wreaks havoc on equipment. But he really did fire at the Mexicans. Fortunately, none were hurt or killed.