Many agents served in secret during the Second World War. Sent behind enemy lines, they risked their lives gathering information and supporting acts of resistance against the Axis powers.
Joseph Antelme was one of those agents.
F-Section
Early in the war, British Prime Minister Winston Churchill founded the Special Operations Executive (SOE). This secret organization was established to create trouble for the Nazis wherever they went. It was, in Churchill's own words, to "set Europe ablaze."
From May 1941 to August 1944, over 400 agents of SOE's F-Section were sent covertly into France. They trained, equipped, and helped organize resistance cells. They prepared for the Allied invasion as D-Day approached, and did everything they could to disrupt the Germans following the Normandy landings.
Capture, torture, and death were constant risks.
A Colorful Career
Joseph Antoine France Antelme was born in Mauritius in 1900. His British parents were part of the island's planter elite. He was educated at the Royal College in Port Louis.
Antelme went into business as a broker and trader. He traveled around the Indian Ocean making deals until the early 1930s when he settled in Durban in South Africa. There, he was the trade representative for Madagascar in South Africa.
In the early days of the Second World War, Antelme joined the South African artillery.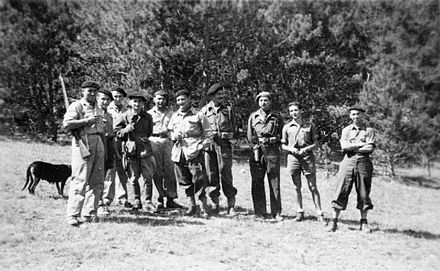 SOE and Madagascar
In 1941, the SOE recruited Antelme from the South African military. He joined Lieutenant-Colonel J. E. S. Todd in preparing the way for Operation Ironclad, the invasion of Madagascar. The island was held by Vichy France, making it a useful base for the Axis powers in the Indian Ocean. The British planned to take control.
With his strong Madagascar connections and history of working on his own initiative, Antelme was a natural choice for this task. He landed on the island in February 1942. Using his contacts, he gathered intelligence on the military and political situation there. It led to a successful British landing three months later.
An Unusual but Promising Recruit
Antelme had shown that he was cool under pressure and resourceful in his approach. As a native French speaker, he was a natural choice for F-Section. His age and his Mauritian accent counted against him, but he was certainly worth trying.
In mid-1942, he was sent to England, where he began his training to work in France. He was one of the most successful recruits on his training course. Keen to learn, smart, and painstaking in his approach to details, he also showed notable courage.
One observer said, "it would take a bullet to stop him."
First Mission France
In November 1942, Antelme undertook his first mission in France. Parachuting in under enemy fire, he landed near Tours and met his contact there.
Tours was full of policemen and enemy troops. Despite the danger, Antelme began his work setting up a network of resistance groups. Moving on to Poitiers, he mistakenly signed his real name in a hotel register. He had to act quickly to cover the error.
There he learned how deadly leaked information could be. An SOE leader of an existing resistance group had been arrested, and his team decimated. Over the course of his first mission, Antelme set up two resistance groups and several safe houses. He recruited another highly effective agent and laid the groundwork for future work on food supplies.
He then left the country on a secret flight from an airstrip at night.
The Gestapo Approach
In May 1943, Antelme parachuted back into France.
By now, his work had become even more dangerous. An increase in SOE activity had led to an increase in interest from the Gestapo, the Nazi secret police. There were eyes everywhere and double agents infiltrating resistance rings. Within a month of Antelme's arrival, a fellow agent was arrested. More followed.
It was especially dangerous for an agent like Antelme. Having moved around and worked with various resistance groups, he was familiar within the underground. Many people could give him away under torture or if they turned out to be Nazi agents.
Despite this, he kept up his work. Two Canadian agents when parachuted into France had been captured on landing. It was becoming apparent their group had been infiltrated. Antelme urged his remaining colleagues to get out.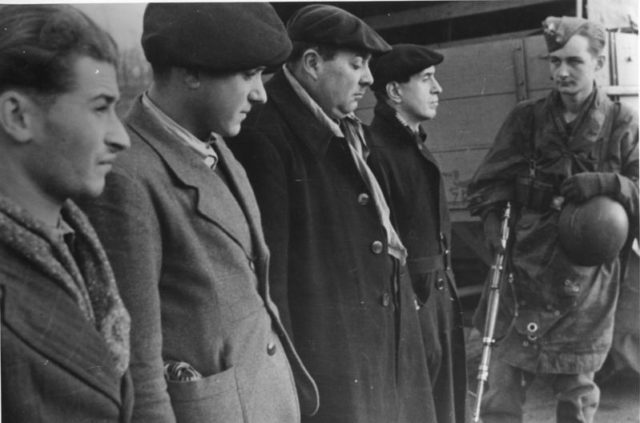 Secret Logistics
One of Antelme's most important activities was preparing food supplies. It does not sound like the work of a secret agent, but it was vital for the planned Allied invasion of France. If the retreating Germans destroyed the food supplies, the advancing armies would struggle with logistics. Antelme and the resistance ensured supplies would be available.
Before leaving France for the second time, he gathered resistance leaders. He explained a local ring had collapsed and it was believed the Gestapo knew of their existence. Whatever happened next, he wanted them to be well prepared.
Capture and Death
Returning to England, Antelme reported on his activities. For his service, he was awarded an OBE. Details of this honor remained a secret at the time, to protect him and his fellow agents.
As preparations took place for Operation Overlord, resistance activity became even more necessary. The French rebels needed to provide the Allied armies with supplies and disrupt German transport as the Allies invaded.
On February 29, 1944, despite increasing certainty that their group had been exposed, Antelme volunteered to return to France to continue his work. On parachuting in, the Gestapo were waiting.
Antelme was taken to the Gross-Rosen concentration camp. He was executed there on March 29, 1945. He died shortly before the liberation of Europe was underway.
Source:
Gordon Brown (2008), Wartime Courage.