Conspiracy theorists claim that a certain Hitler survived WWII, fled to Argentina or Brazil, and lived to a ripe old age. What utter nonsense. He moved to New York City, joined the US military, got married, had kids, and died in the late 1980s. You can even visit his grave at the Holy Sepulcher Cemetery over in Coram, New York.
William "Willy" Patrick Hitler was born on March 12, 1911 to Alois Hitler, Jr. (Adolf Hitler's half-brother) and his first wife – Bridget Dowling. Unlike his famous uncle, however, Willy was born in Liverpool (then part of Lancashire, but now in Merseyside), which made him British.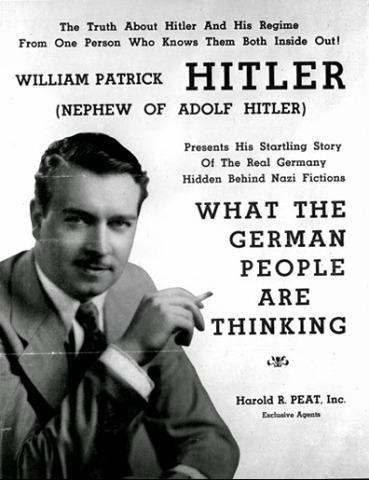 Alois lived in Dublin, Ireland in 1909 when he met Bridget. The two got married in London before moving to Liverpool in 1911. According to Bridget, Hitler actually moved into their home on 102 Upper Stanhope from November 1912 to April 1913.
It wasn't because the future German chancellor was broke. According to her, it was because Adolf was trying to avoid conscription in Austria. Whatever the case, the house is gone now, obliterated during the Liverpool Blitz on January 10, 1942.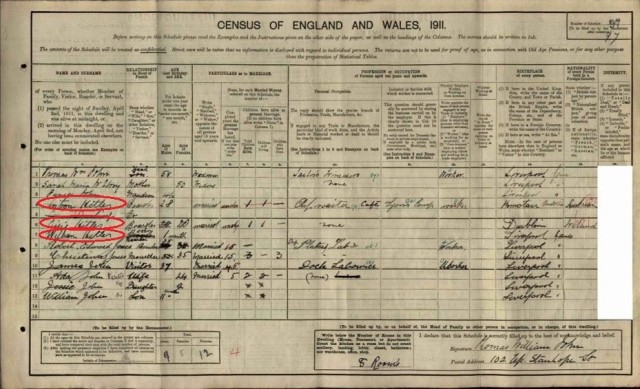 The 1911 census shows that Alois worked as the chef waiter in the "Lyons Café" – a Jewish-owned business. One therefore wonders if: (a) Adolf worked there, as well, and if (b) Alois might not have shared his half-brother's anti-Semitism.
In 1914, Alois abandoned his family, returned to Europe, and remarried. Since he didn't bother getting a divorce, he got in trouble with the German authorities for bigamy and had to be bailed out by Bridget who said she didn't want him, anyway.
It was only in 1929 that the 18-year-old Willy visited his father in Germany and met or reconnected with Uncle Adolf, since there's no proof the latter ever spent time in Britain. Willy spent the next two years traveling back and forth between Britain and Germany, but it was in 1931 that things changed.
Adolf was a rising star in Germany, so Willy wrote about his flamboyance and submitted his stories to the British press. Adolf wasn't too happy about that, so he summoned Willy back to Berlin and ordered him to stop. Willy complied and returned home.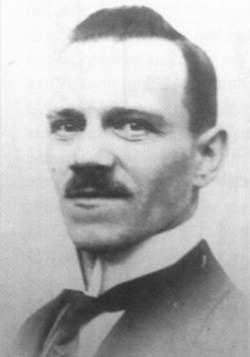 Though Willy acquired some fame from his articles in Britain, it backfired in 1932 when Adolf's political star rose further. Willy was fired from his job and no one else in Britain would hire him. Unable to find another job, he returned to Germany and asked his uncle for one.
Adolf's response was that he didn't become Germany's chancellor to benefit his family, and that no one was going to climb on his back.
Willy again returned to Britain, but as tensions between Britain and Germany increased, no one was willing to hire someone with his surname. Desperate, he returned to Germany in October 1932 where his uncle offered him a high-ranking job if he'd renounce his British citizenship. Willy refused.
He instead threatened to blackmail his uncle by printing an old family rumor – that Adolf was the illegitimate grandson of Leopold Frankenberger, a Jewish merchant. That didn't go over too well.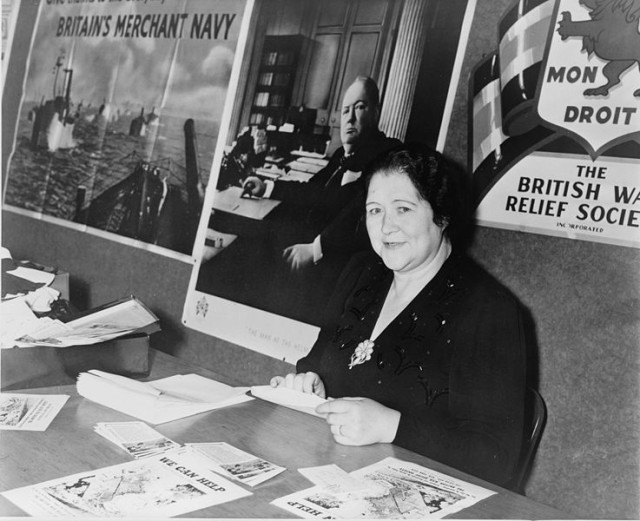 Adolf's response was to denounce their family tie. Alois, understanding where this was headed, ordered his son to return to Britain for his own safety.
By then, Anglo-Germanic relations got worse, so Willy's job prospects were bleak – especially since he refused to change his surname. Desperation made him return to Germany in October 1933 where he made peace with his uncle who gave him money till he got a job at a bank.
In 1935, he quit because of the low wages and got another job at the Opel Automotive car factory. But when he tried to send money back to his mother, he wasn't able to because Germany wouldn't allow money to be taken out of the country. The following year, he was fired, ostensibly for stealing cars.
Willy later wrote an article in the July 4 1939 edition of Look magazine, entitled, "Why I Hate My Uncle." He claimed that though the charges were dropped, his every move was watched from that point on. It culminated in a final meeting where his uncle yelled at him for being a failure.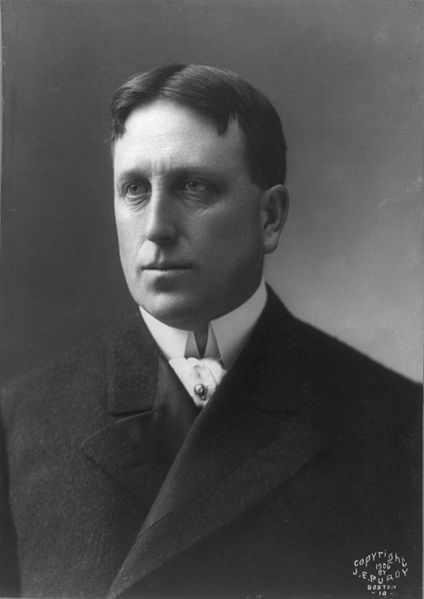 In 1936, he returned to Britain, but again couldn't find work. He tried to join the armed forces, but the country hadn't forgotten who his uncle was, so they refused to take him on.
Fortunately, William Randolph Hearst (the American newspaper publisher) hadn't forgotten who he was, either. Hurst invited Willy and his mother to do a speaking tour throughout America, so the couple arrived in February 1939.
As they did so, war broke out on the continent, stranding the two in the US. Eager to prove that he wasn't anything like his uncle, Willy tried to join the US military.
Legend has it that he went to his nearest draft office and introduced himself, to which the recruiting officer replied, "Glad to see you, Hitler. My name's Hess," in reference to Rudolph Hess – Deputy Fuhrer to Adolf Hitler.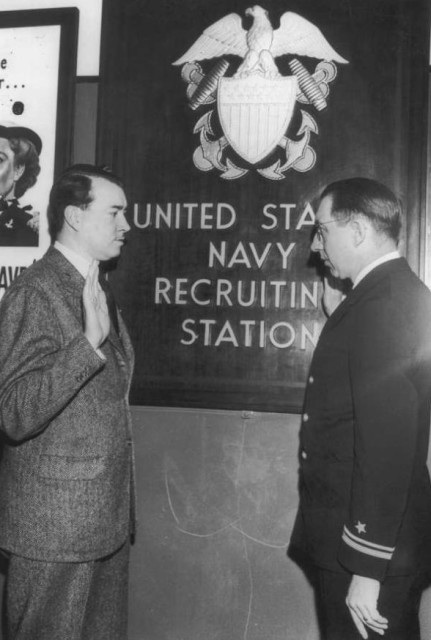 But while the officer had no (known) relationship to the Deputy Fuhrer, Willy was a known relative of the Fuhrer, himself. The Americans said, "no."
It didn't matter, at the time, because the US was determined not to get involved in Europe's mess. Things changed when the Japanese bombed Pearl Harbor in December 1941, forcing America into the war.
The following year, Willy wrote to President Franklin D. Roosevelt, asking permission to join the military. The president had John Edgar Hoover, the FBI's director, look into it. Hoover scrutinized Willy's background, cleared him, and voilà!
On March 6, 1944, Hitler joined the US Navy as a Pharmacist's Mate (now called a Hospital Corpsman). Three years later, he suffered a shrapnel wound while on duty, and was discharged with a Purple Heart.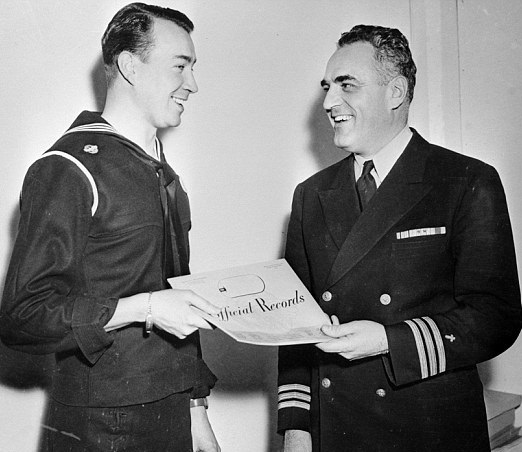 By then, the world knew what his uncle had done. Buckling under the pressure of it all, Willy finally changed his name to Stuart-Houston. He married, had four sons, and moved to Long Island New York where he ran a small business, before dying on July 14th, 1987.
As for his sons, they allegedly made a pact to destroy the Hitler line by never marrying or having children – something Alex, the oldest, denies. In 2014, Willy's diary was discovered in his mother's former Long Island home, and though verified as authentic, has yet to be published.
As to Hitler's tomb, you'll have to look for it under the Stuart-Houston name.