On March 1945, the largest convoy of US Navy ships and personnel sailed from a base in the Pacific Ocean. Where was this base? This monumental force comprised of 106 destroyers, 29 aircraft carriers, 15 battleships, and 23 cruisers and you can just imagine how many support personnel was required.
Ulithi is 1300 miles south of Japan, specifically Tokyo, 850 miles east of the Philippines, and 360 miles southwest of Guam. It is a classic Pacific atoll with coral reef, palm trees, and white sand. It had depths ranging 80 to 100 feet; suitable depths for anchoring the huge naval ships. It was the only fitting haven for 800 miles where the US Navy could anchor its ships. The coral reef is approximately 20 miles long and 10 miles wide, and there are over 30 little islands rising slightly above sea level, the largest only half a square mile in area.
September 1944 – the US Navy landed and found 400 natives and three enemy soldiers residing there. The natives were settled on four larger islands, Sorlen, Falalop, Asor, and Mogmog and they were all moved to a smaller island, Fassarai.
A 3,500-foot airstrip was built at Falalop; it was just barely wide enough to handle the Douglas DC-3s and the R5C Commandos that would arrive from Guam. On a weekly basis 4565 sacks of mail, 262,251 pounds of air freight, and 1269 passengers would land on this airstrip.
Mogmog was the location for recreation. What was next? Where were they going to locate the actual Naval Base?
The Commodore, who survived Pearl Harbor, created the phenomenal mobile service command that allowed the US Navy to head for Japan in great strides. Instead of utilizing the costly and time-consuming alternative of seizing hundreds of small islands on which to build a series of land bases and airstrips.
Many refrigerated and food supply ships operated by a three-tier team:
Ship # 1 docked at Ulithi was emptied of its supplies and then headed out to relieve
Ship # 2 which was at the rear dock being loaded with more supplies, while
Ship # 3 was on the way to Ulithi to relieve Ship # 1.
More than half the ships had to be towed to actually dock. Some of them remained docked to serve as inventory warehouses as the recurring system of load, unload, and distribute provided food and stores for the base and personnel.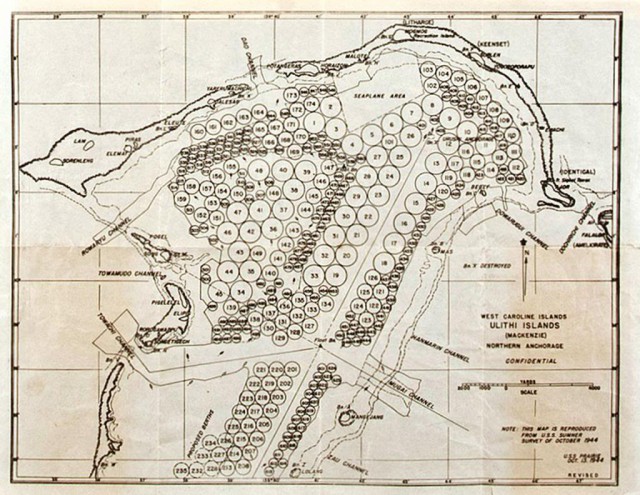 The troop landings at Okinawa were not documented well, but in actuality, they involved more ships, supplies, and men, – including 600,000 gallons of fuel oil, 1,500 freight cars of ammunition, and enough food to provide a huge population with three meals per day for fifteen consecutive days. Some of the smaller ships provided numerous services, such as the ice cream skiff – it made 500 gallons each shift and the USS ABATAN, which looked like a big tanker but was really distilling fresh water, as well as baking pies and bread.
They also had additional men, and carried the mail and medical supplies, and began to supply orders for spare parts to the mechanics at Ulithi. When the Leyte Gulf was secured by the Allies, the floating base from Ulithi moved on.
Just a few short months ago it had a temporary population of a large US city and was the ruler of the Pacific. Now it was reduced to little more than a tanker depot. As before the war, it became a lonely, quiet coral island.
The atoll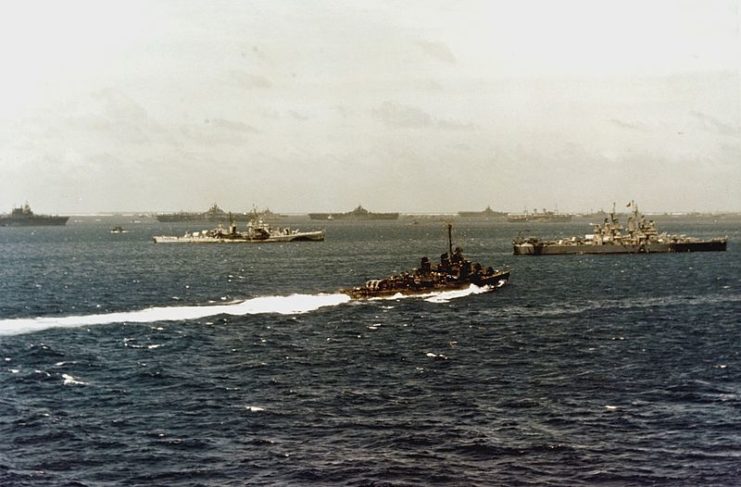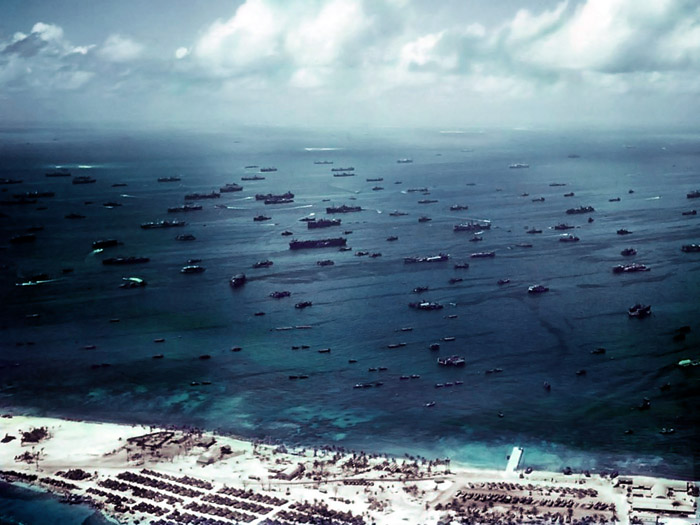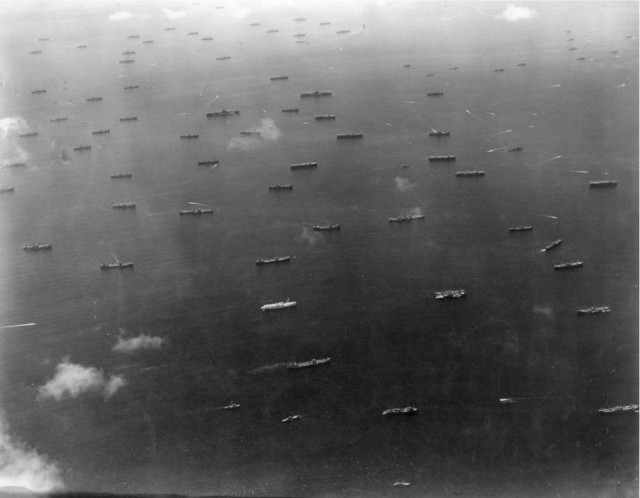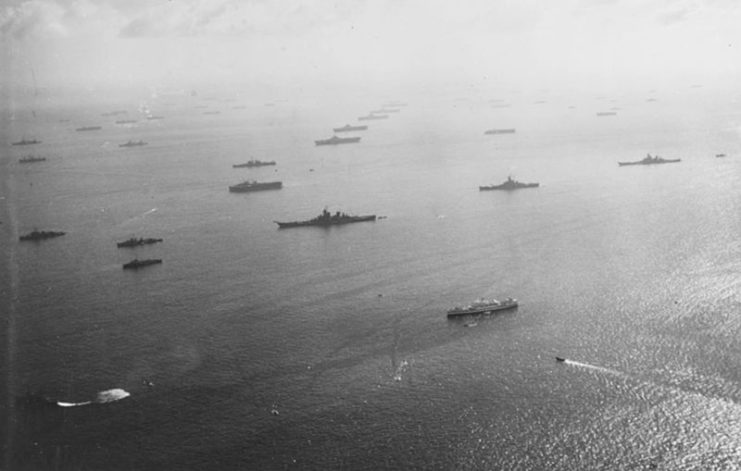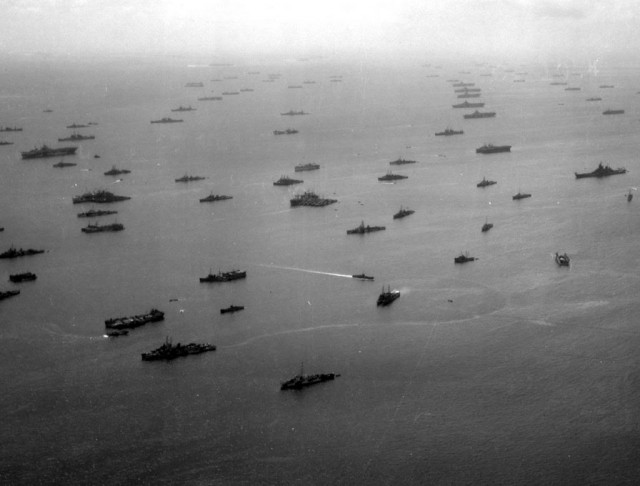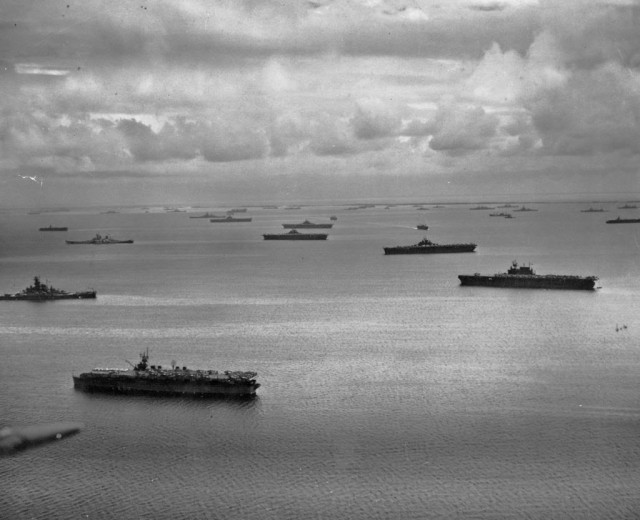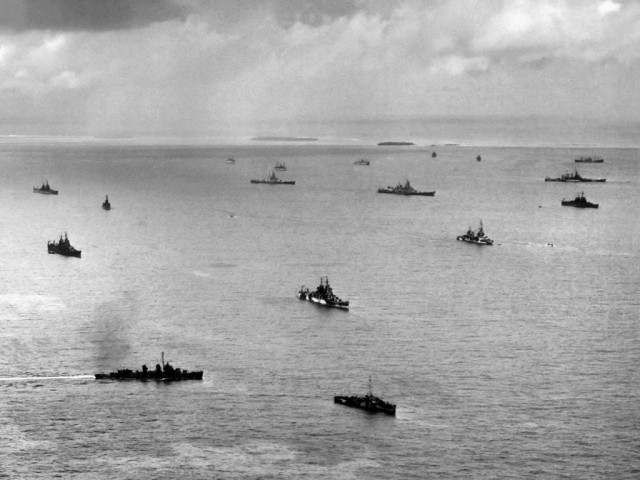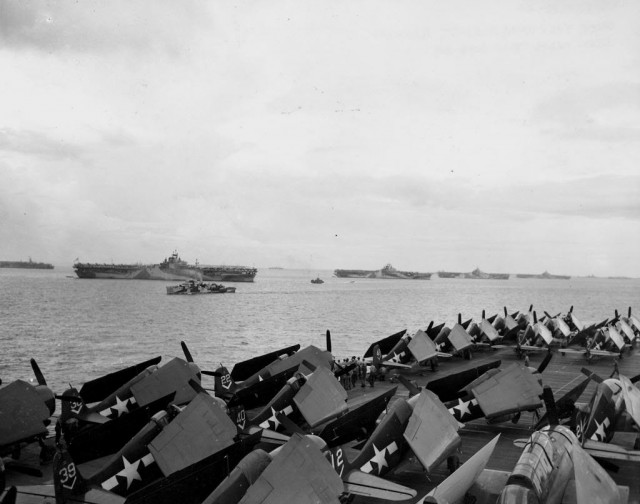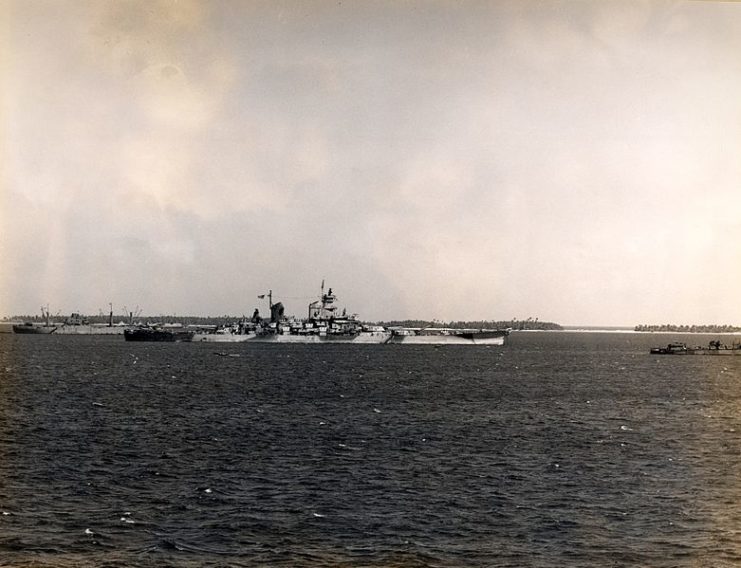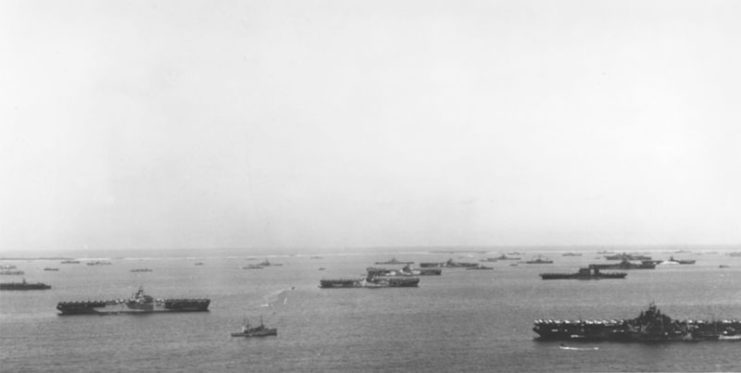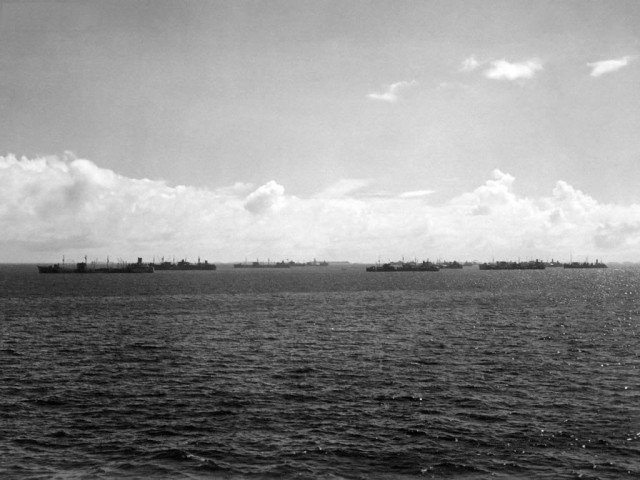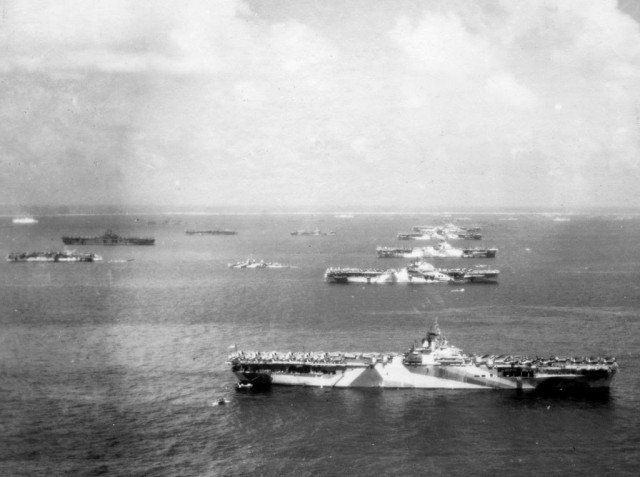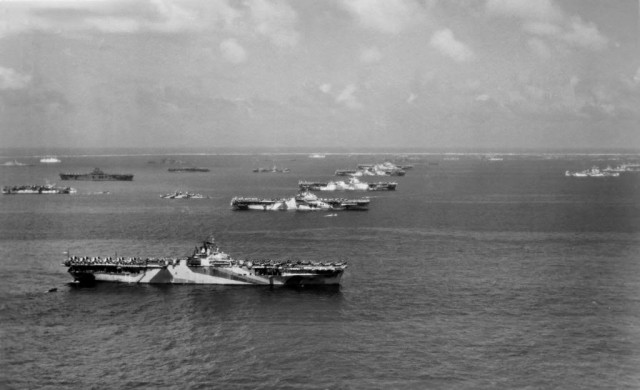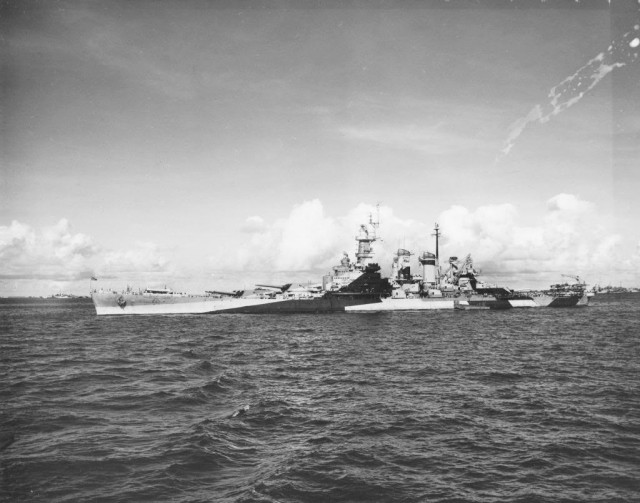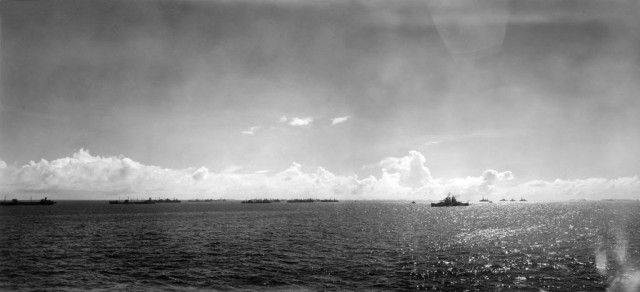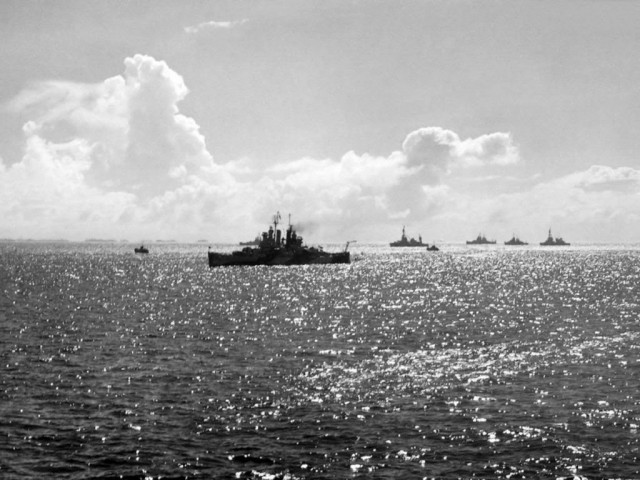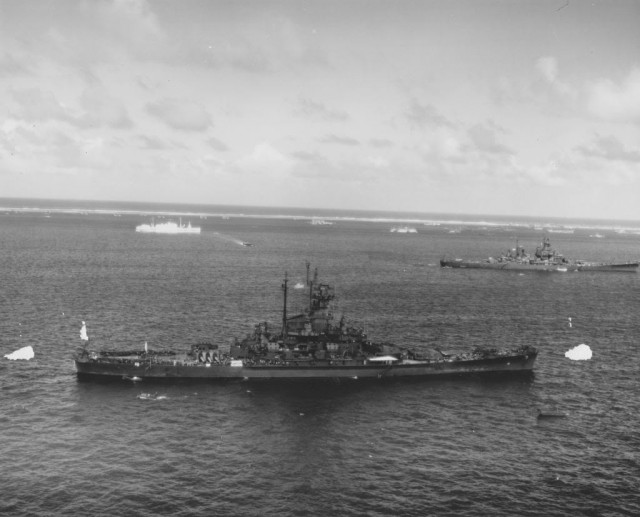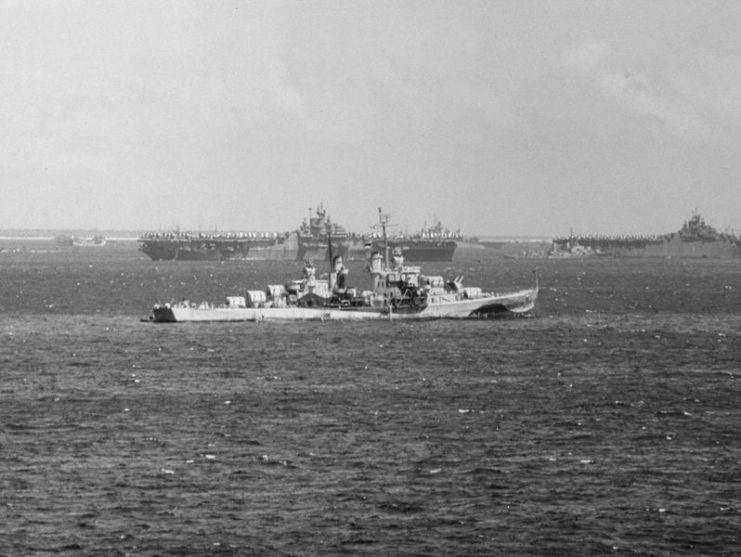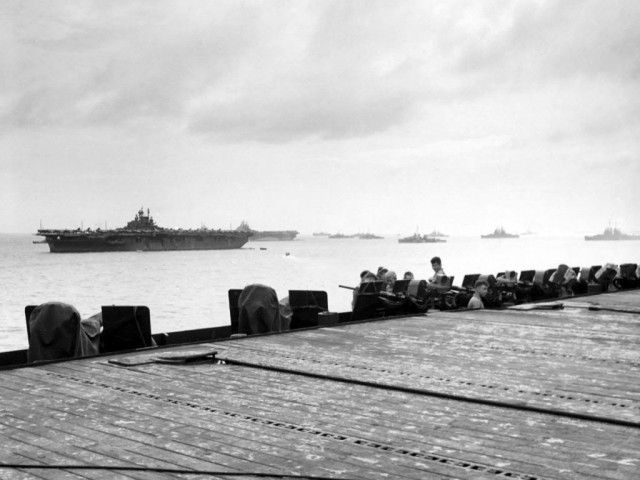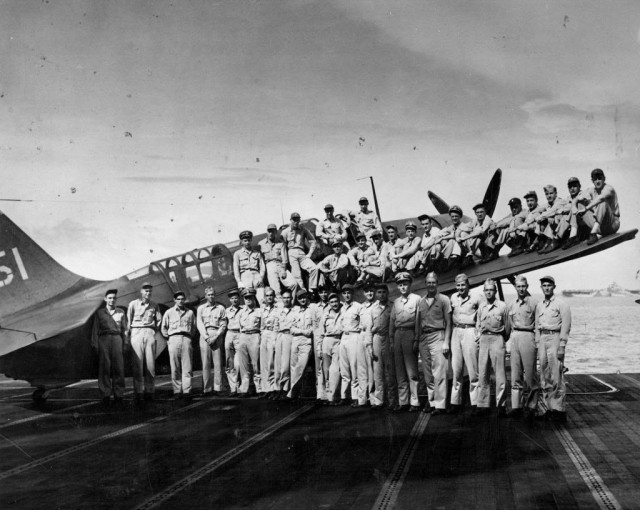 R&R Island