On October 9, the German pilot ace scored his 30th victory. Two months later he increased this count to 40 aircraft, setting a personal record on the way.
In many air forces around the world, the performance of night fighters (in terms of the number of combat sorties and air victories) was generally lower than that of their daytime colleagues.
However, the German "night hunters" became an exception to this rule because their combat victories were no worse than those of the day aces of the Western Front.
The best German Luftwaffe night fighter pilot was Heinz-Wolfgang Schnaufer. He is also the highest-scoring night fighter ace in the history of aerial warfare.
Because of the location of his base in occupied Belgium, Schnaufer was nicknamed "The Spook of St. Trond." He flew only in a Messerschmitt Bf 110.
Heinz-Wolfgang Schnaufer was born in the small town of Calw near Stuttgart on February 16, 1922. While studying at school, he decided to link his fate with military aircraft. After preliminary selection in 1939, Schnaufer was trained in piloting gliders.
Later, in November 1939, he received a school certificate and was enrolled in the Luftwaffe as a trainee officer-pilot.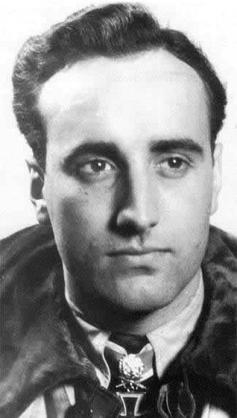 Two years later, Schnaufer was promoted to the officer rank of Leutnant (second lieutenant). He was trained in the blind flying school and also learned to control heavy fighters and fly them at night. In January 1942, Schnaufer began to participate in hostilities, but because of bad weather, flights were hampered.
On the night of February 8, 1942, Schnaufer was assigned to the defense of the German battleships Scharnhorst and Gneisenau and the heavy cruiser Prinz Eugen. During the breakthrough from Brest to Germany, Schnaufer encountered his first battle.
On the night of June 1, 1942, during his 13th combat mission, he achieved his first aerial victory.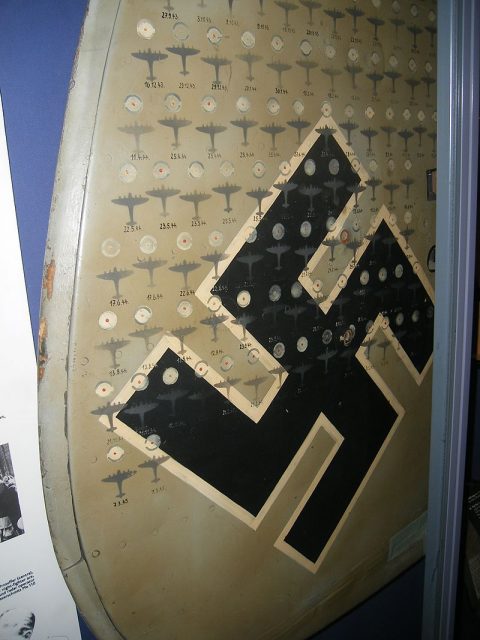 That same night, while attacking a Halifax, Schnaufer's plane was hit by return fire, and he was wounded in the leg. Overcoming pain and with an immense effort of will, he managed to return his fighter to the airfield. In the future, Schnaufer would destroy at least 19 Halifax aircraft during night battles.
https://youtu.be/_oMXuGeFDog
Schnaufer quickly became a successful night fighter, his results swiftly becoming better than those of other pilots. In July 1943, he was promoted to Oberleutnant, and it was claimed that he had already shot down 17 enemy bombers.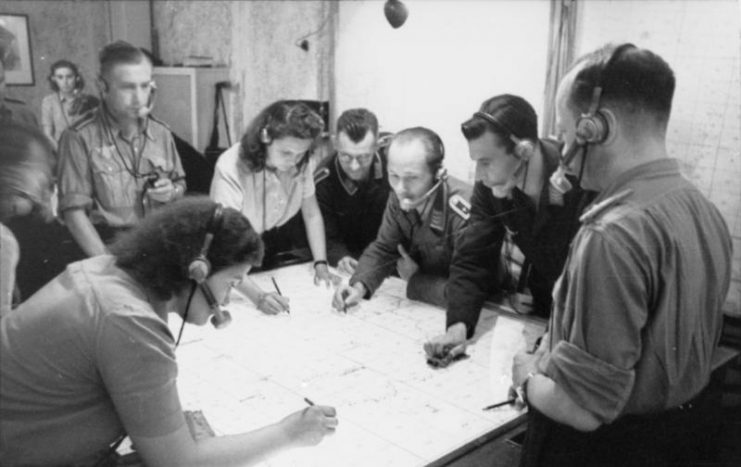 By August 1943, the number of aircraft Schnaufer had downed reached 23. On the night of August 1, he destroyed three enemy aircraft, for which he was later awarded the Iron Cross 1st Class (Eisernes Kreuz 1. Klasse). The subsequent night combat missions were successful, and his score of downed aircraft began to increase rapidly.
On October 9, the German pilot ace scored his 30th victory. Two months later, on December 16, he increased this count to 40 aircraft, setting a personal record on the way – four aircraft shot down during one sortie.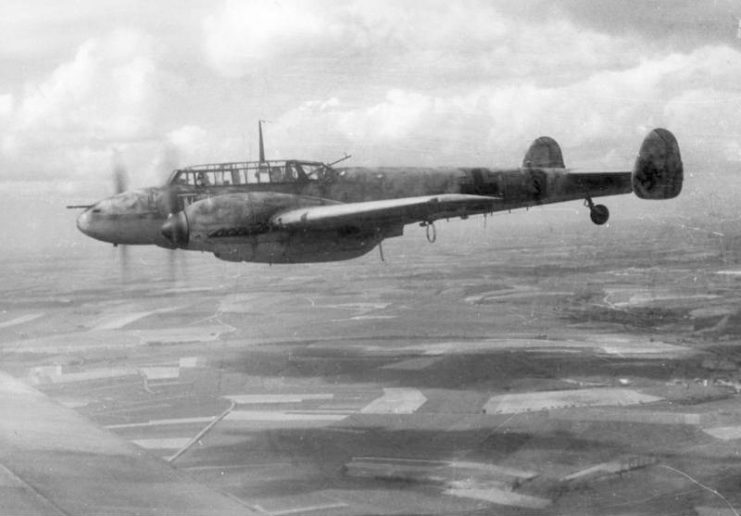 In May 1944 came one of the most successful nights in Schnaufer's military career. Having being appointed Gruppenkommanduer of IV./NJG 1, he claimed that between 01:15 and 01:29 he shot down five RAF bombers, increasing his score to 74 aircraft.
Schnaufer managed to destroy five aircraft in a 15-minute period, an astonishing rate amounting to one every three minutes.
On June 22 during his next battle, in 40 minutes he destroyed four more enemies. For this victory, he was awarded the Knight's Cross of the Iron Cross with Oak Leaves.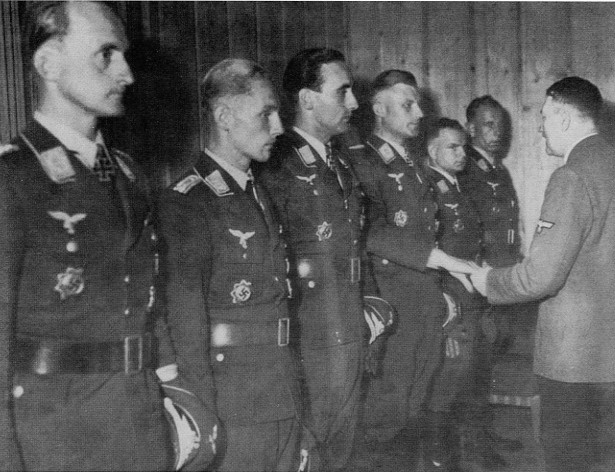 During 1944, Schnaufer shot down 64 enemy aircraft, setting a record that no one could beat. Many of these victories were achieved in the face of both the quantitative and qualitative superiority of the enemy.
For his merits on July 30, he received a letter from Goering stating that he was awarded the Knight's Cross of the Iron Cross with Oak Leaves and Swords. According to rumors, Hitler himself made the presentation.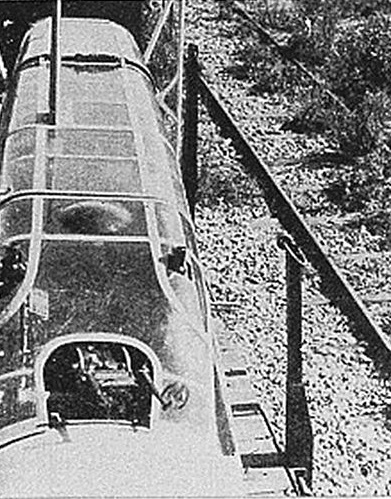 Schnaufer achieved victory again on October 9, 1944, for which he was awarded the Knight's Cross of the Iron Cross with Oak Leaves, Swords, and Diamonds.
He became the 94th Luftwaffe pilot to reach the mark of 100 aircraft shot down. Soon, Schnaufer was promoted and became the youngest Geschwaderkommodore in the Luftwaffe at the age of 22.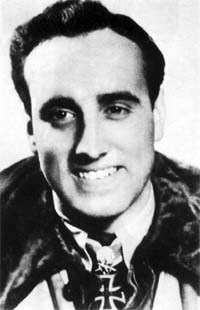 On February 21, Schnaufer achieved his greatest success by destroying nine heavy Lancaster bombers in one day.
In the final year of the war, Schnaufer destroyed 15 aircraft, bringing his total score to 121 aircraft shot down. On April 9, 1945, he flew out and within 79 minutes was trying to catch up with a Lancaster, but to no avail.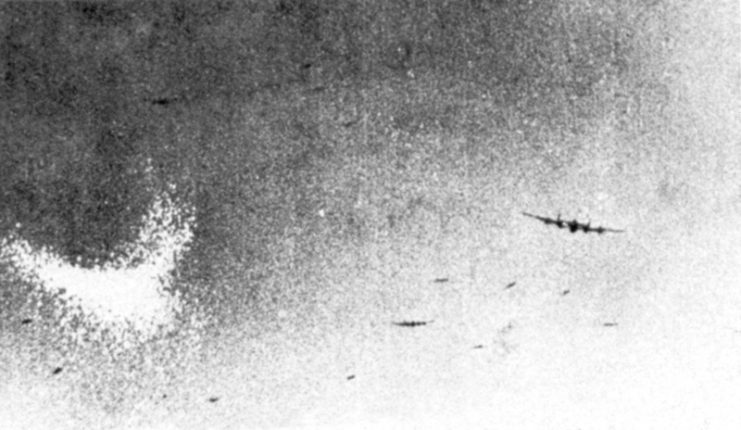 Despite the policies of the Nazi regime, Schnaufer did incredible things and left his mark on military history.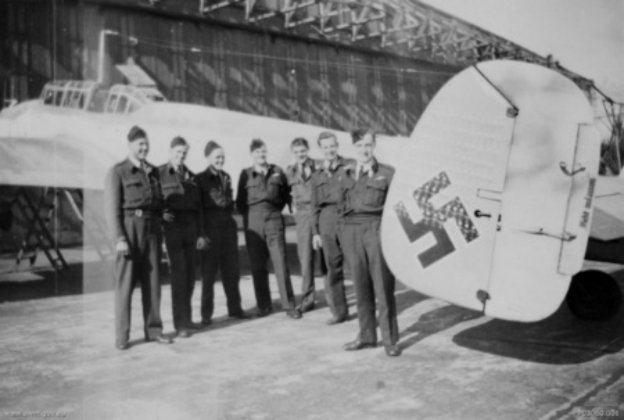 Read another story from us: These High-Flying Pilots Were Top German Luftwaffe Aces Of WWII
After the war ended, Schnaufer was taken prisoner by the British. After his release, he began to restore the family's wine business. When the business began to flourish again, he thought to start working in peacetime aviation but did not succeed.
On July 13, Schnaufer was involved in a car accident in France. Two days later, he died in hospital at Bordeaux from his injuries.
The tail fin belonging of his aircraft on which is marked all his 121 victories, was sold at auction for £90,000.