Lieutenant Colonel Harold William Bauer, also known as "Joe" Bauer, was an air group commander of the United States Marine Corps (USMC). He was a pilot, a flying ace, and a Medal of Honor recipient.
He became famous for his actions in World War II during which he downed 11 Japanese planes and flew, on an almost empty tank, to the aid of a ship.
With a combination of skills and boldness, he proved that the Japanese planes, though manned by highly skilled pilots, were not invincible.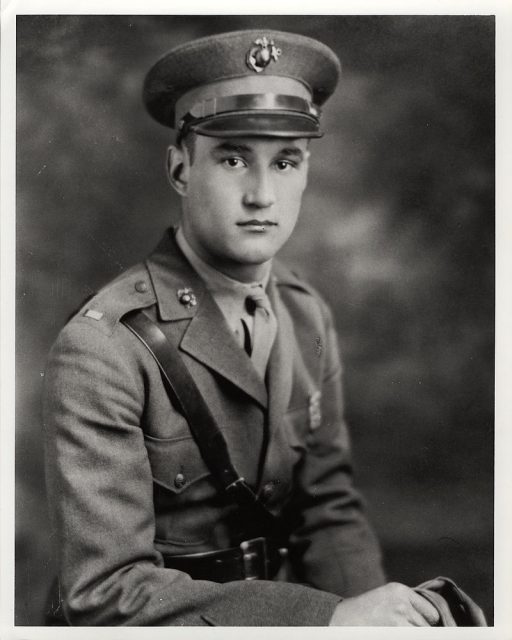 Born to Volga German immigrants on 20 November 1908 in Woodruff, Kansas, Bauer's journey began when he joined the US Naval Academy in 1926.
Upon graduation, Bauer became a Marine second lieutenant. Going forward, he completed The Basic School for Marine officers, after which he became a company officer of the 1st Battalion, 6th Marines.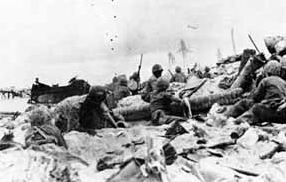 Bauer's assignment to Naval Base San Diego saw him become a first lieutenant on 29 May 1934. A few months later, he moved to the Naval Air Station in Pensacola, Florida. There he earned his wings of gold, a qualification for naval aviators.
He went through a number of other promotions, moving from base to base. By the time of the Second World War, he was the executive officer of Marine Fighting Squadron 221 (VMF-221).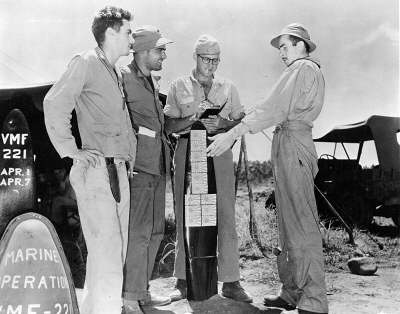 The Japanese raid on Pearl Harbor initiated the involvement of the United States in WWII and would be the time when the real test of courage began.
Bauer and VMF-221 sailed aboard the USS Saratoga to Hawaii. There he took command of VMF-211, and subsequently, VMF-212.
Bauer and VMF-212 were sent over to the South Pacific. Within three months of becoming a major, he achieved the rank of lieutenant colonel.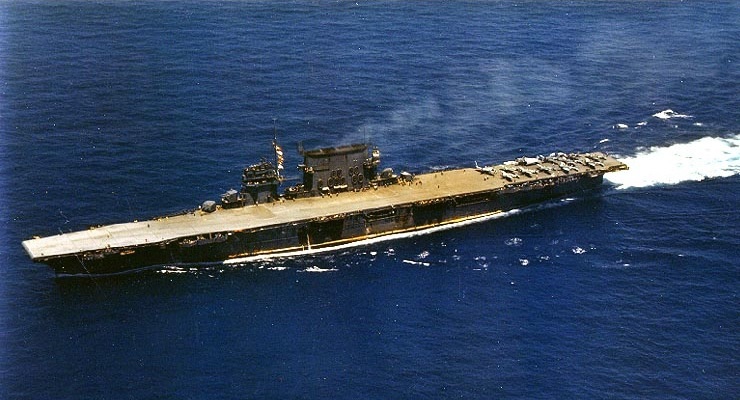 During this period, the Battle of Guadalcanal was in full swing. The Guadalcanal region was under heavy pressure from the Japanese. It was beginning to seem as though the Japanese and their Zeros were going to oust the U.S. forces there.
Bauer and about nine of his men came to join the fray, all flying Wildcat aircraft. When they arrived at Henderson Field, the tropical dusk was kicking in. But what was ahead of them, coming on the wings of dawn, was the making of a story of a special kind of valor.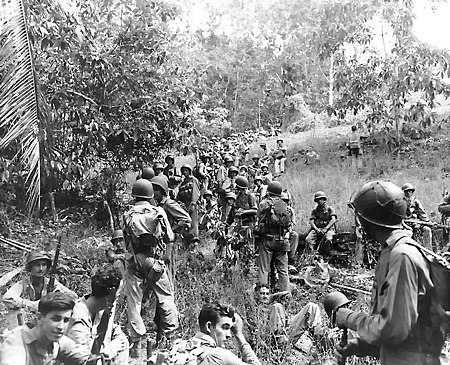 By dawn on September 28, they found the infamous swarm of Japanese planes coming for them. This Japanese force was clearly superior to his squadron, outnumbering them with at least two Japanese planes for every U.S. plane. But Bauer remained undeterred.
Bauer and his squadron engaged the Japanese planes with ferocity. By the end of the engagement, Bauer had shot down a bomber. The remaining Japanese planes were either shot down by Bauer's group or forced into a hasty retreat.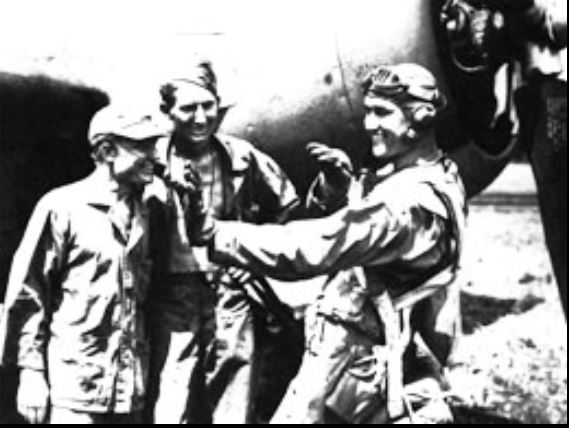 On 3 October 1942, another aerial combat ensued. By the end of it, Bauer had sent four Japanese planes plummeting down in fire and smoke, while heavily damaging a fifth.
This feat earned praise from the Marines, who saw him as an inspirational leader.
According to his Medal of Honor citation, his most extraordinary act of courage came on 16 October 1942.
After leading a group of 26 planes on a 600-mile flight from Espirito Santo to Guadalcanal, he circled to land on Henderson Field. Then he sighted a squadron of Japanese aircraft hitting the USS McFarland.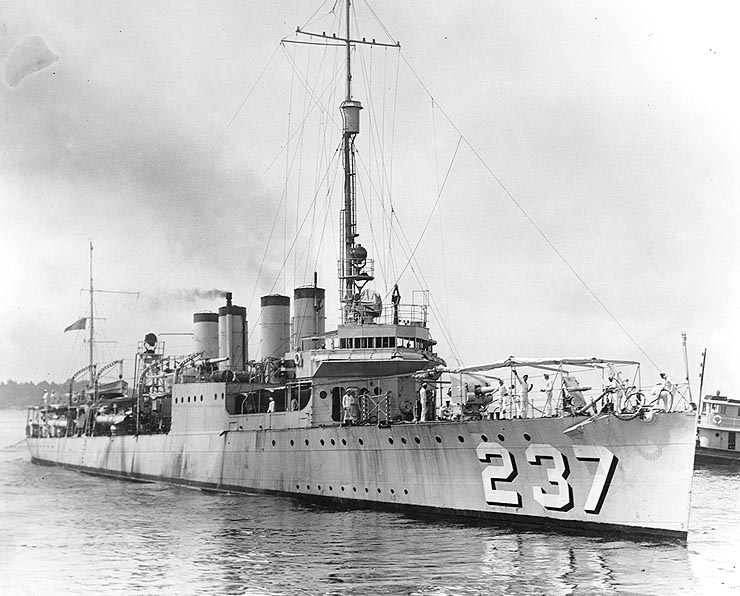 The McFarland had been in the South Pacific since June 1942 and was in the Espirito Santo-Santa Cruz Island region serving as a seaplane tender. It was also active in moving supplies to battle zones and evacuating the wounded, which is what it was doing when Japanese dive bombers came upon the ship.
Bauer saw the situation the McFarland was in, but by then there were no accompanying aircraft and his fuel tank was almost empty following the 600-mile flight. Unable to let his comrades suffer, however, he sped towards the enemy squadron, breaking through the cloud of dive bombers.
Excellent flying skills merged with valor to bring about an act that stunned the Japanese. Four planes fell to his guns before his rapidly emptying gasoline tank forced him back to Henderson Field.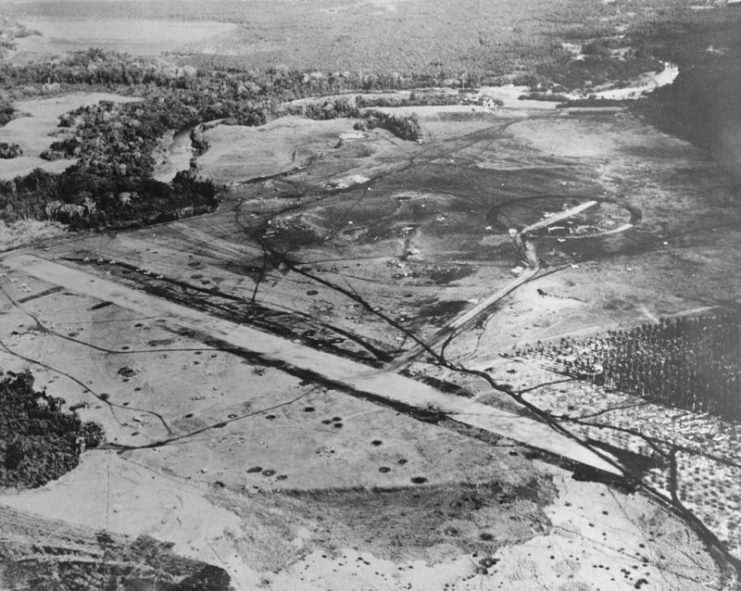 Ultimately, the Japanese were unable to sink the ship. For Bauer's actions, which were undertaken with great risk to his own life, he was awarded the Medal of Honor years after his death.
On 14 November 1942, a Japanese convoy was on its way to Guadalcanal on a reinforcement mission. The U.S. launched a series of attacks on the convoy.
During a strafing run on one Japanese transport about 100 miles (161 kilometers) off Guadalcanal, Bauer saw combat against two Zero fighters. He managed to gun down one of them, but his plane eventually fell to hostile fire, crashing into the ocean.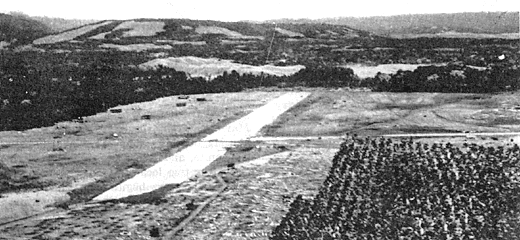 Reports said that he was seen drifting in a Mae West floating device as the grayness of dusk descended. However, Bauer was never rescued. Days of intense search ended up with no news about him.
On 8 January 1946, the United States declared him KIA. By the time of his assumed death, he was just six days away from his 34th birthday.
Read another story from us: Shot Down 26 Japanese Aircraft, Governor & NRA President Joe Foss
The squadron which he led at Guadalcanal successfully gunned down about 92 Japanese aircraft and helped wreck two destroyers.
President Franklin D. Roosevelt posthumously decorated Harold William Bauer with the Medal of Honor.