The Grumman J2F Duck was an amphibious aircraft that served the US military in various capacities during the Second World War. It could operate from land and water, which allowed it to be deployed on various missions, including reconnaissance and search and rescue. In 1942, a J2F, its two crewmen and a passenger went missing during a rescue operation over Greenland. Its fate remained a mystery for decades, until a series of research efforts finally revealed some answers.
Grumman J2F Duck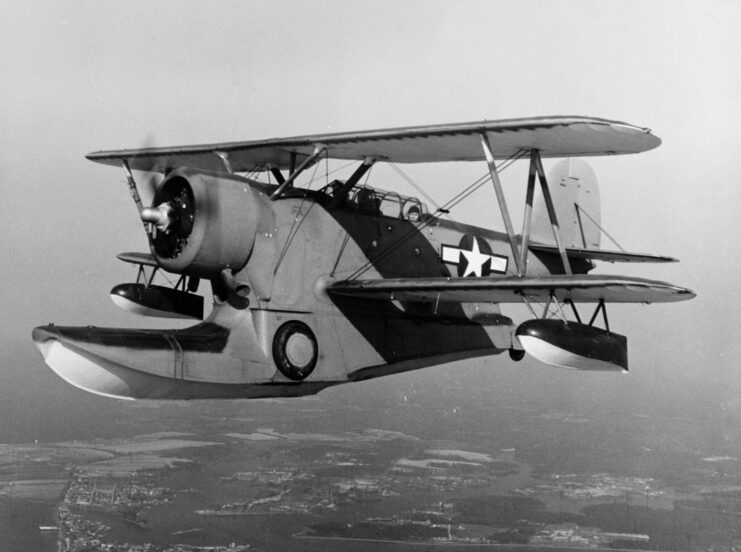 The Grumman J2F Duck first flew on April 2, 1936. It saw action throughout the Second World War, with roughly 584 built. Eight variants were also developed, which saw use across the US Army Air Forces (USAAF), Navy, Marine Corps and US Coast Guard.
A handy amphibious aircraft, the J2F had many uses, including mapping, reconnaissance, anti-submarine patrols, observation, transportation and rescue. The latter missions generally required land and sea capabilities. This was exactly the case for a US Coast Guard J2F that took off on November 29, 1942, in response to a distress call from a Boeing B-17 Flying Fortress.
The heavy bomber was actually the second to go down in the same place in Greenland, as it had been responding to a distress call from a US Army cargo aircraft whose crew had been forced to make an emergency landing.
A Grumman J2F Duck goes missing over Greenland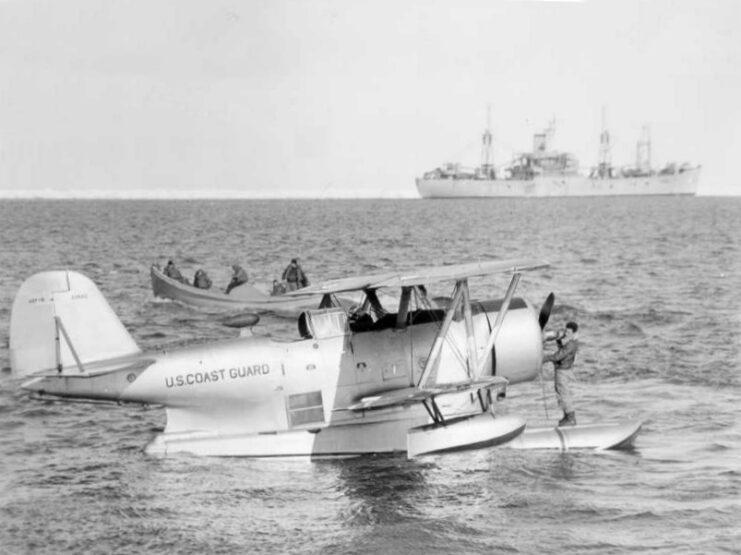 While on its rescue mission, the B-17 Flying Fortress crash-landed, injuring many of those onboard. The J2F Duck was stationed onboard the USCG Northland (WPG-49) and set off on November 28, 1942 to aid the downed bomber. The aircraft was manned by Coast Guardsmen Lt. John Pritchard and PO1 Benjamin Bottoms.
With a large B-17 crew and a small rescue aircraft, the men could only return to Northland with two crewmen, leaving the others, including USAAF Cpl. Loren Howarth, behind. They returned the next day, despite severe weather warnings, to pick up Howarth, leaving with him for Northland when they encountered whiteout conditions.
After requesting directions back to the gunboat, the J2F's crew were never heard from again. It took a few days for the aircraft to be found; another reported that it looked badly wrecked, and noted that there were no signs of life. It's unknown if the three men survived the crash.
Given Northland received no word from them after a month, those onboard the gunboat decided to continue rescuing the B-17 crew, completing the evacuation by the following March. Pritchard and Bottoms were posthumously awarded the Distinguished Flying Cross for their efforts in rescuing the men who'd served aboard the bomber.
Several search missions have been conducted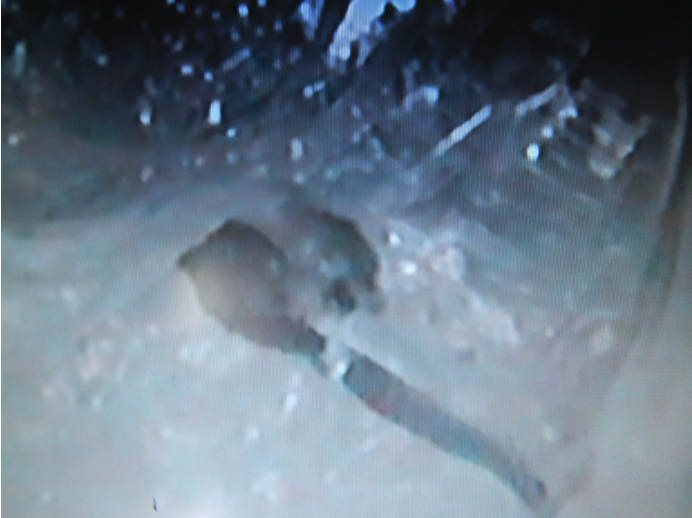 While the J2F Duck could be seen on Greenland's ice for many years, it took almost 70 for further rescue efforts to be made, long after it had sunk below the surface.
The first successful mission was made in 2013 via a joint effort by the US Coast Guard and North South Polar Inc., who wanted to bring the bodies of the deceased crewmen home before their last remaining relatives died. They identified black cables under the ice, which were consistent with those from a J2F.
A 2018 mission by Global Exploration and Recovery (GEaR) was somewhat more conclusive. The organization used radar to identify an anomaly in a glacier that was roughly the size of the missing J2F and in a similar area to where it's believed to have gone missing.
More from us: Albert Hickman: The F3H Demon Pilot Who Refused to Eject and Saved the Lives of 700 Americans
The most recent recovery mission was conducted by The Fallen American Veterans Foundation, which focuses on bringing back the bodies of those who've fell in action to the US. Their goal was – and still is – the return of Pritchard, Bottoms and Howarth's bodies to their families.
As of publishing, there's been no word regarding if they've been successful in their efforts.