Tax evasion was not, by any stretch of the imagination, one of Hitler's biggest crimes. But for such a despicable man, every single act of felony counts as valuable information for the history books.
In light of this, it was revealed, decades after the end of World War II and Hitler's demise, that the Third Reich dictator had spent several years evading taxes during his regime.
Adolf Hitler, Chancellor of Nazi Germany, raked in millions of Reichsmarks throughout his political career.
However, according to a news article in December 2004 on the BBC News website, papers discovered from the Bavarian State archives revealed that Hitler garnered almost half a million Reichsmarks in tax debts.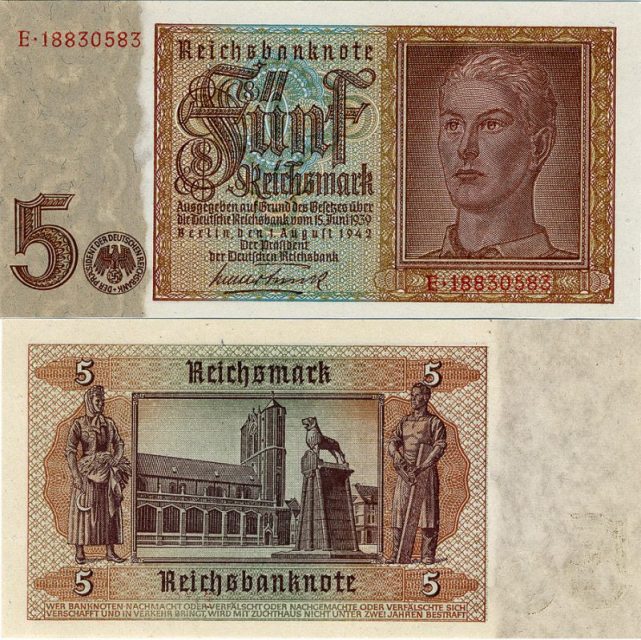 In the words of Klaus-Dieter Dubon, a retired Bavarian notary who discovered the tax secrets: "[Hitler] was constantly challenging tax office rulings."
According to German newspaper Bild, Hitler's source of wealth after he bought a luxury Mercedes car was probed by the tax office. He'd purchased the car while he was in prison following an unsuccessful 1923 coup attempt. However, Hitler claimed that he got the funds from a bank loan and that the car was "just a means to an end."
Upon release from jail in December 1924, having served only nine months of his five-year prison sentence, Hitler declared his possessions to be just one desk and two bookshelves.
While he was in prison, Hitler dictated the book Mein Kampf to his fellow inmates Emil Maurice and Rudolf Hess. Hitler's autobiographical book Mein Kampf (which translates in English to "My Struggle") became a bestseller in Germany following Hitler's rise to power.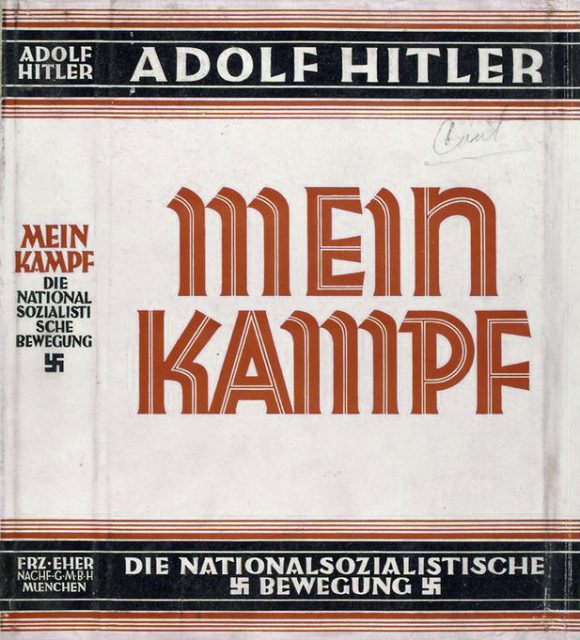 Examining the book alone leads us to an inquiry into Hitler's income and how he came to owe such a colossal amount in tax.
Initially, Hitler's book earned him about 1.2 Reichsmarks in 1933. This is the equivalent of about 4.4 million USD in 2015 and should be even more in 2019 due to inflation.
"A huge income," Mr. Dubon said in an interview with Reuters, "when you consider teachers then had annual salaries of 4,800 marks."
Despite such huge earnings, Hitler did not pay a Pfennig to the tax authorities.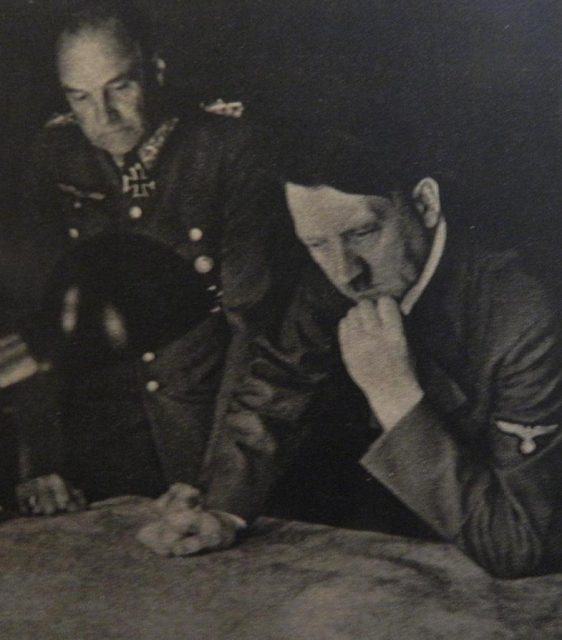 His tax debt in 1933 was around 405,500 Reichsmarks, approximately 1.5 million USD in 2015. By 1945, Hitler's book had garnered over 7.6 million Reichsmarks.
Just a year after becoming Chancellor, he encountered some trouble from the tax office which charged him with falsifying his income level and demanded that he pay his debts in eight days.
However, with his power, Hitler pushed for the intervention of the head of the ministry of finance. Ultimately, the Führer was declared free of all existing and future taxes. The state secretary to the ministry of finance, who facilitated Hitler's tax exemption, got a reward of 2000 Reichsmarks per month.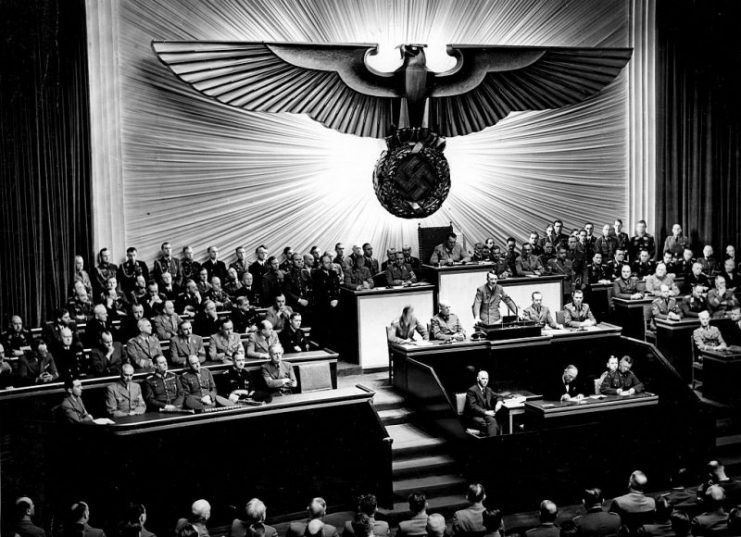 "It's all so ridiculous," opined Mr. Dubon. "But in a dictatorship everything the dictator does is correct."
According to Dr. Chris Whetton, author of Hitler's Fortune, Hitler's wealth was likely to be about 1.1 billion Reichsmarks at the peak of his career. This large yet hidden income came from his book, his salary as the leader of Germany, and several other undeclared sources.
Upon assuming the office of Chancellor, Hitler's book was bought over by the state for a very large amount and given to newlywed German couples and military personnel on the war fronts.
In an interview held in 2014 with Channel 5's The Hunt for Hitler's Missing Millions, Dr. Whetton stated that large portions of Hitler's tax returns running from 1925 to 1933 were simply empty.
Hitler made millions of Reichsmarks from several schemes including speeches and public appearances. He copyrighted his own image, effectively earning huge sums in royalties from stamps that had his photograph.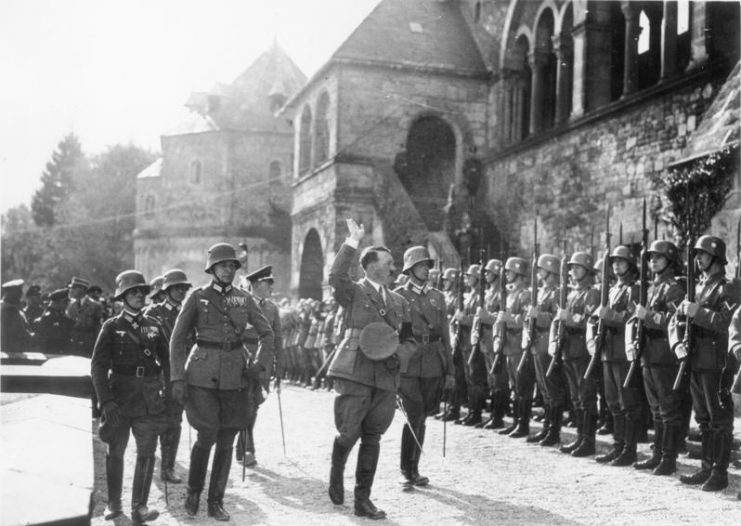 In a 2014 press release by British newspaper The Mirror, it was said that Hitler's will contained pieces of information that showed that he was a billionaire in direct contrast to the modest life he claimed to have lived.
The Hunt for Hitler's Millions revealed that Hitler stashed a fortune in different secret bank accounts whose records were managed by Max Amann. This bit of information is not contained in Hitler's will.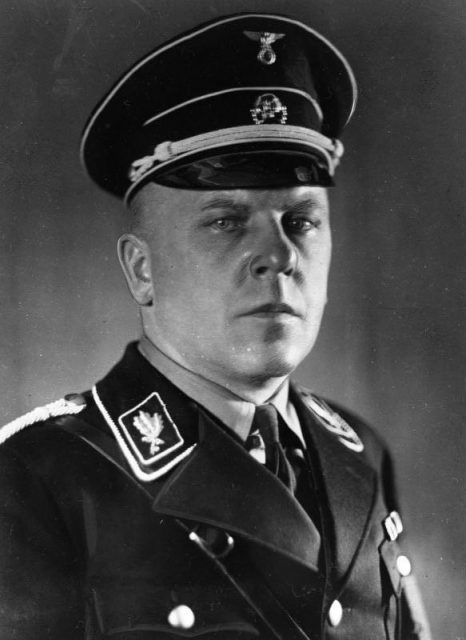 "Only Amann saw the books," Dr. Whetton said. "When it was near the end of an ­accounting period Amann personally brought the ­account books to wherever Hitler was."
Amann was arrested in 1945 and would die in poverty in 1957, having been stripped of all his profits. He took the secrets of Hitler's fortune to his grave.
According to British Intelligence Officer, Hermann Rothman who discovered Hitler's will, "that document was for ­consumption by the German people. [Hitler] wanted to show he had very little."
Rothman, a German Jew who worked for the British Intelligence in WWII, had discovered Hitler's will in a rather dramatic fashion.
He said in an interview in The Hunt for Hitler's Millions that the discovery which opened up clues towards Hitler's dubious income declaration came briefly after Hitler's suicide in Berlin.
Read another story from us: Death is Not Defeat: Mass Suicides in Nazi Germany in 1945
They had caught an on-the-run Nazi who wore the guise of a civilian. Due to the strange cut of the man's clothes, they found a seven-page document which would turn out to be Hitler's will.
In writing this will, Hitler made an attempt to make himself to appear like a man of modest income. But according to the makers of The Hunt for Hitler's Millions: "What emerges is a picture of a smart property and art investor, a shrewd manager of cash with a love of money."