About seven nautical miles from Britain's east coast stands what was once Fort Roughs Tower but is now the Principality of Sealand, ruled over its own royal family.
During World War 2, Britain constructed several metal gun towers to try and protect the coastline from German sea attacks. One of these was Fort Roughs Tower, which was to become known as "Roughs Tower."
The 6,000 square foot fort could house up to 120 seamen who would man the guns: two 40mm Bofors light anti-aircraft guns alongside two 94mm Vickers heavy anti-aircraft guns.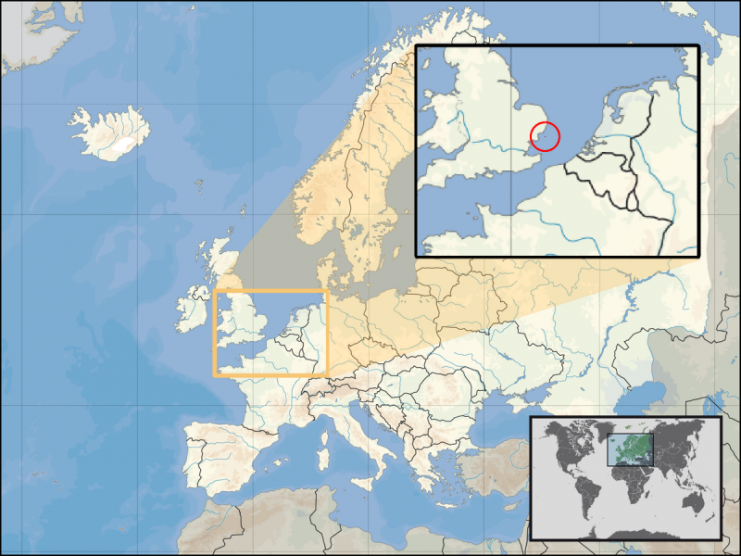 At the time that Roughs Tower was built, British territorial waters extended three miles from the coast. However, Roughs Tower was built seven miles from the coast, technically putting it in international waters.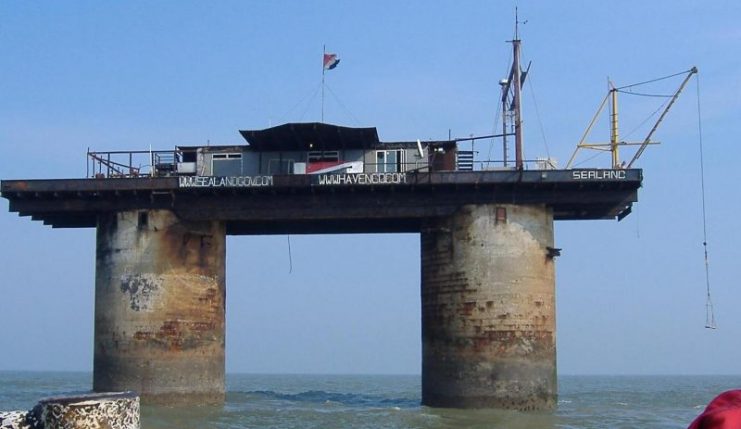 Since these towers were technically constructed illegally, they should have been destroyed when they were abandoned in the 1950s. Some were, but Roughs Tower remained.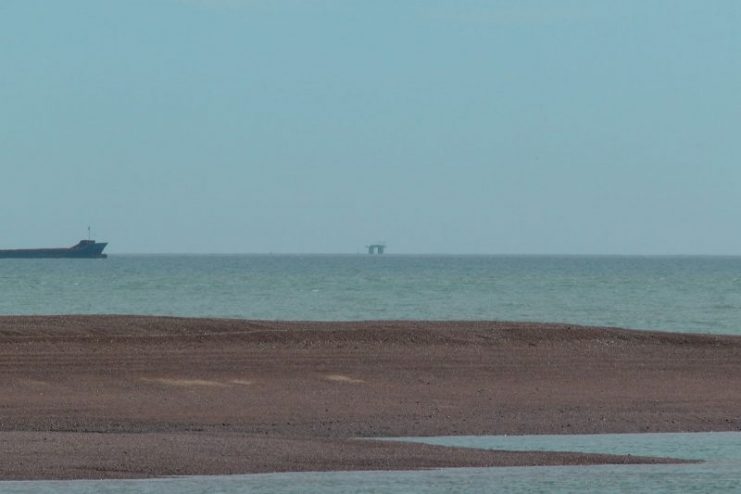 It stood there, deserted and mostly forgotten, until the 1960s when pirate radio stations began to crop up. At the time, BBC Radio Services did not play pop music with DJs like it does now, but in the Sixties there was a growing demand for such entertainment.
As a result, people began to create their own radio stations, often based on boats which could broadcast from outside territorial waters and therefore not break any of the strict broadcasting laws. Now was the time for Roy Bates to take center stage.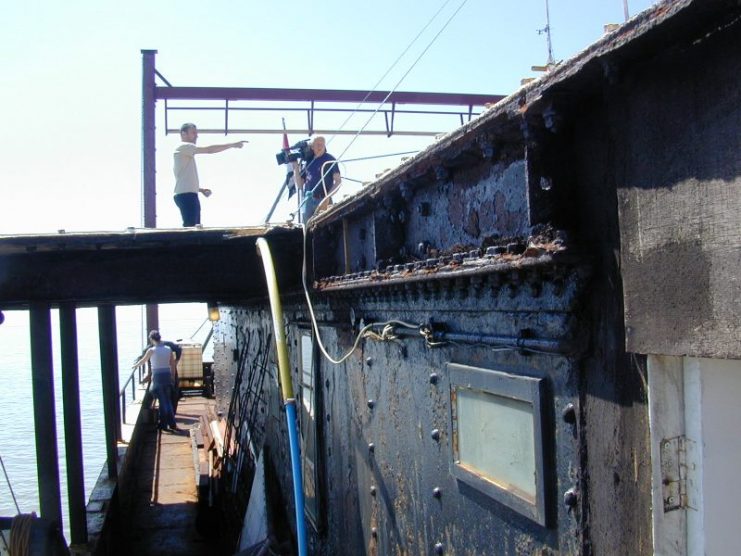 Roy was the son of Harry Bates, who had served as a Royal Artillery lieutenant in the First World War. Roy himself joined the army, becoming an infantry major in the First Battalion Royal Fusiliers City of London Regiment
Roy Bates set up a radio station Knock John Tower, one of the abandoned naval forts. However, he found himself in a constant battle against the government who claimed he couldn't be there because the fort fell within the UK's jurisdiction.
On Christmas Eve 1966, Roy moved to Roughs Tower, intending it to be the next base of his radio station. But it turned out to be much more than that.
On September 2, 1967, he announced that Roughs Tower was now, in fact, the Principality of Sealand. He both unveiled and raised the first ever Sealand flag. He became Prince Roy and his wife was Princess Joan.
The British government took one look at this declaration and promptly sent military personnel to destroy the remaining forts. Roy Bates and his family watched the forts being destroyed, and when the demolition crew passed by, they called out to the Bates family: "You're next!"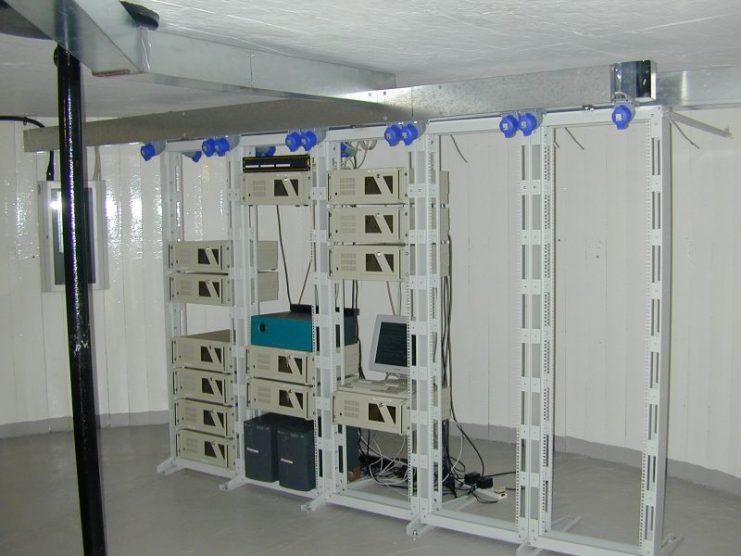 However, the next year saw a huge leap in the recognition of Sealand as an independent state.
Roy had two children, Penny and Michael. A boat was passing, possibly a military vessel, possibly not, the sources are unclear. What is for certain is that the crew shouted lewd comments at Penny, and the impetuous Michael fired warning shots over their heads.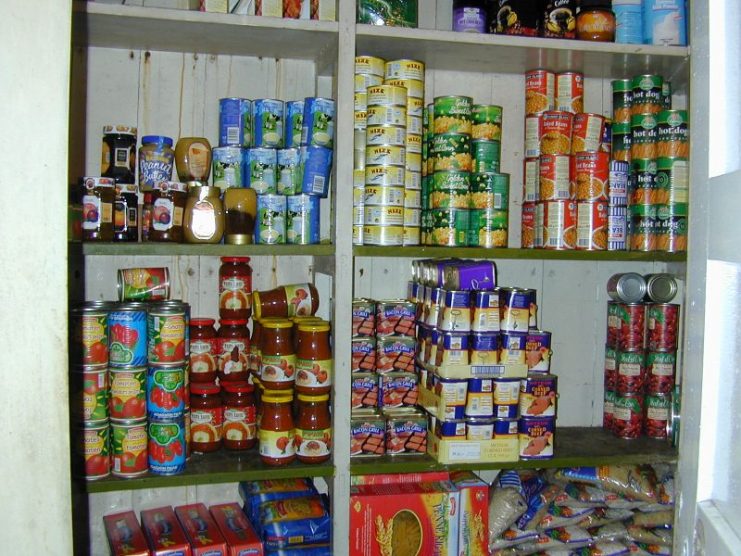 Roy and Michael were summoned to appear before the court in Essex under the Firearms Act 1937 on November 25, 1968. However, the judge concluded that the court had no jurisdiction in the case because Roughs Tower/Sealand was beyond British territorial waters. As such, British law did not apply.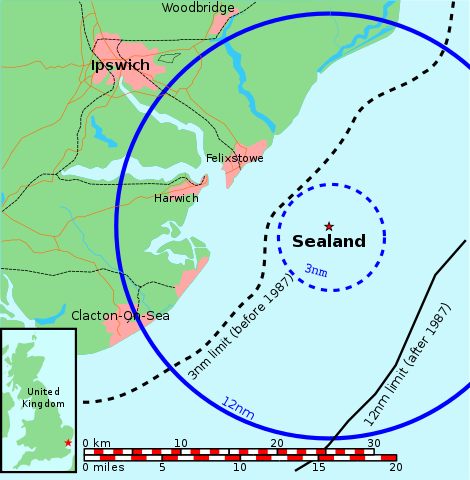 Thrilled with this success, Roy created a constitution and a currency, as well as issuing passports and stamps. He gave his new state a motto: "E Mare Libertas" meaning "From the Sea, Freedom."
It wasn't just Bates who saw value in this new nation – others were interested too, and Bates had to defend his fledgling country from an invasion in 1977.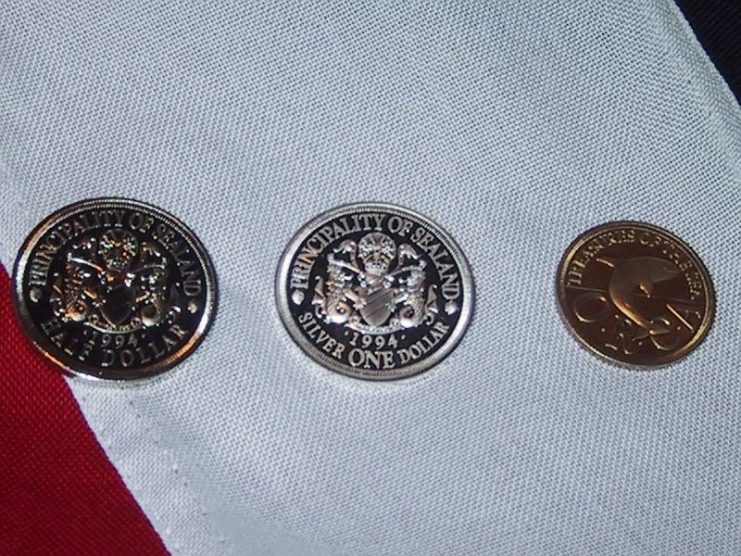 Roy and his wife, Joan, were tempted away from Sealand for a potential business meeting. In their absence, a helicopter descended and Michael, although dubious about it, let them land. They then captured the boy and held him for three days.
It just so happened that Roy knew a helicopter stunt pilot whom he convinced to take him over to Sealand. When Bates and some friends descended a rope from the helicopter, armed with shotguns, the invaders surrendered.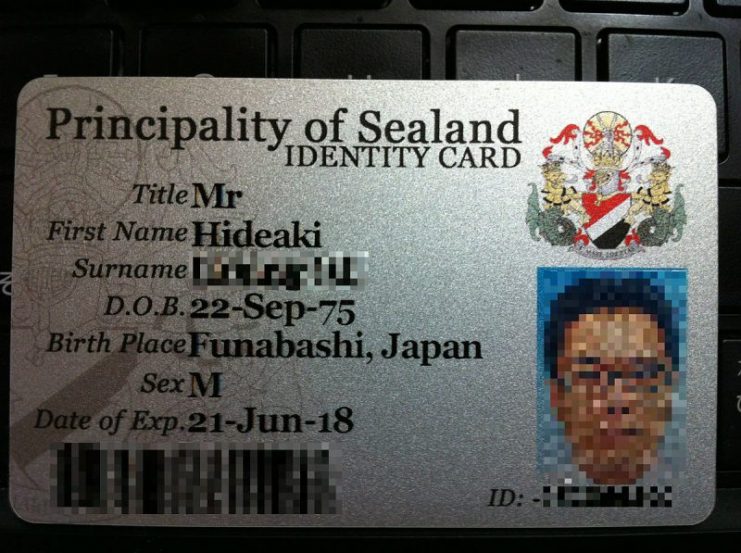 Roy kept the men as prisoners. One of them was a German national, and his wife reached out to the German Embassy in London. But London would have nothing to do with Sealand. They claimed that the fort was outside their territory and they couldn't do anything about the incident there.
With only one route left open to the embassy, it finally sent someone out to speak with Roy, who magnanimously pardoned his prisoner. He declared that the visit by a German ambassador was a recognition of his sovereign state because foreign powers were willing to deal with him.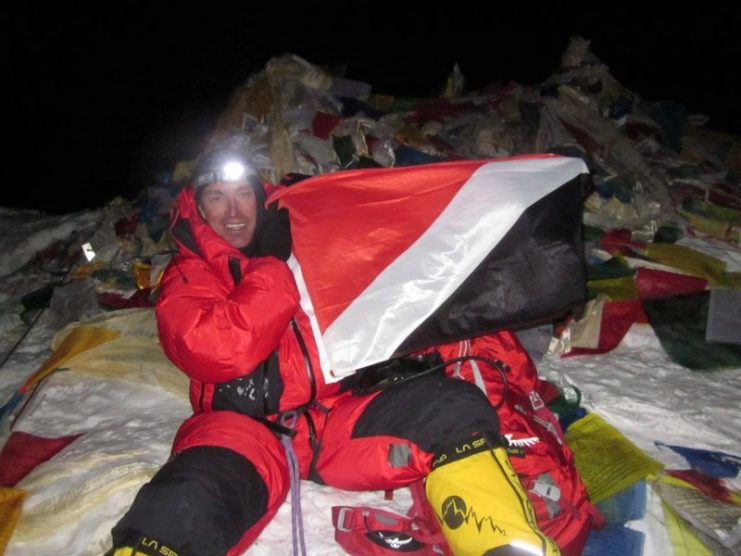 Sealand encountered a setback in 1987 when Britain extended its territorial waters from three miles to twelve, thus bringing Sealand within its territorial waters.
Despite that, the government has made no serious effort to reclaim the fort, but then there have been no major incidents requiring them to intervene either.
Sealand lives on today, although without its royal family. In 2006, Roy and Joan retired to Spain, leaving Sealand under the control of Michael as "Prince Regent." However, Michael now lives in Essex, and Sealand's main resident is a solitary caretaker.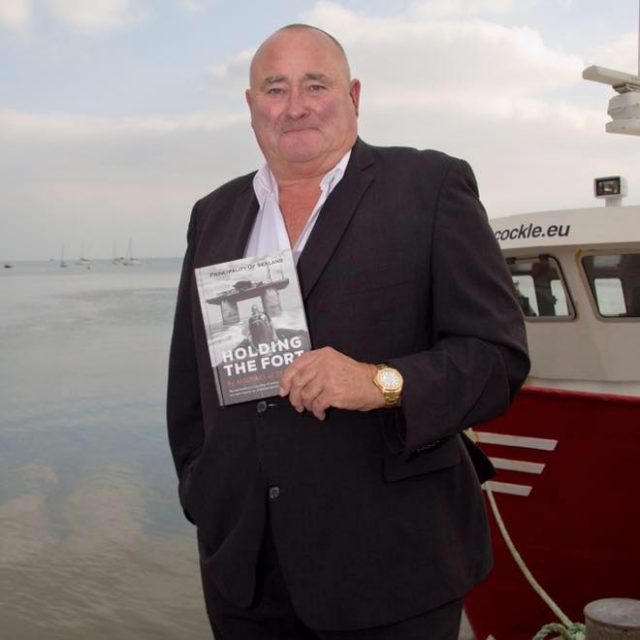 Roy Bates died on October 9, 2012, and Michael became the ruler of Sealand. Michael has named his own son, James, as "Prince Royal."
Whether or not Sealand is a sovereign state has been debated in the press, in legal textbooks and even in the House of Lords. Whatever its status, its online shop seems to be doing well. You can purchase anything from t-shirts to commemorative coins and even a pack to make you a Baron, Count, or Duke of Sealand.
Read another story from us: The Secret Nazi Super Fortress in Antarctica – Fact or Fiction?
The family might not live there anymore, but Roughs Tower still stands, just as the army intended when it was first built. The fort has gone from being an obscure utilitarian structure to its own micronation.
It stands as a testament to the fact that, sometimes, the spoils of war can take on a whole new lease of life.