In 1941, the British were looking for a good light tank they could put on a glider and land with their infantry behind enemy lines.
In 1941 the Allies realized that they needed to prepare for an invasion of mainland Europe. Although beach landings were crucial, Allied commanders were looking for any advantage they could get.
Allied commanders were aware that Germany had recently started using a new type of soldier–paratroopers–during the invasion of Norway an Poland. The Allies felt that they could also use paratroopers to support the European beach landings and take strategic locations.
However, paratroopers had some obvious weaknesses. In addition to almost always being encircled behind enemy lines, they also had no armored support.
Furthermore, since they had to jump from planes it was difficult for them to carry any heavy weapons, while tanks were far too heavy for parachutes. The Allies tried various methods to provide paratroopers with armored support, and the M22 flying tank is perhaps one of the most ambitious and creative plans of the war.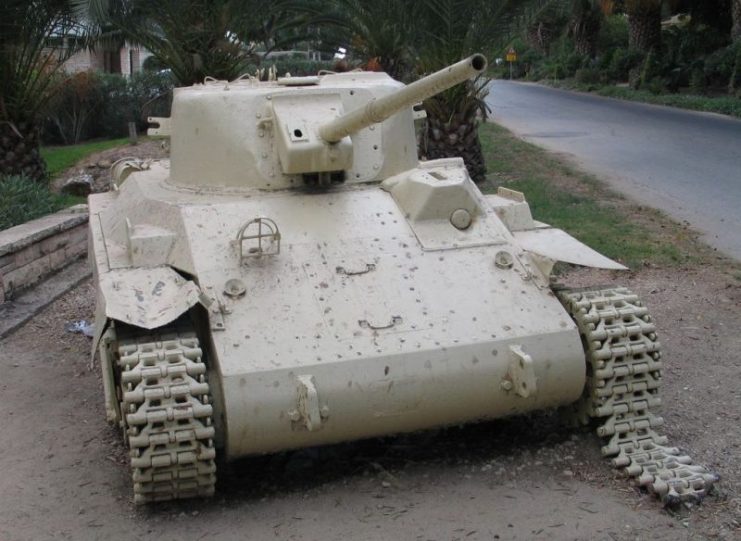 Problems from the start
In 1941, the British were looking for a good light tank they could put on a glider and land with their infantry behind enemy lines. They initially used the Mk. VII "Tetrarch" light tank, but felt that a new tank specifically built for such landings was preferable. The British War Office opted to outsource the task to the United States.
The design was led by J. Walter Christie, famous for previously inventing the Christie suspension and a front-wheel drive car. Christie had also created several tanks for the Marine Corps so he seemed ideal for the job.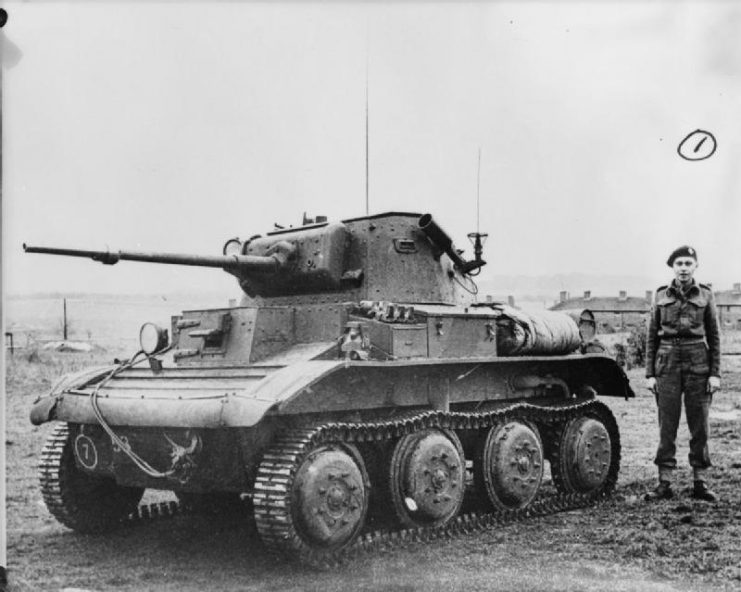 However, he ran into problems early on. Early versions of the tank were too heavy for the gliders, while mechanical problems plagued the design. Necessary design changes and technical challenges delayed mass production until 1943.
With a top speed of around 40 miles per hour (64km/h) and weighting in at 7.4 tons, the M22's final design prioritized low weight and speed over everything else.
The tank was crewed by only three men, and its armor was less than half an inch (12.5mm) thick, and even less in some areas. Despite the fact that its light armor left it vulnerable even to .50 caliber rifles, its speed offered some protection.
Although it still had some clear problems, including taking about 10 minutes to actually unload after landing, mechanical issues, and weak weaponry, Allied commanders thought it was good enough for its purpose as an anti-infantry tank.
Operation Varsity
The M22, classified as an "airborne tank", first saw action during Operation Varsity in March 1945. Two units from the British 6th Airborne Division were equipped with eight M22s, now nicknamed the "Locust". The Locusts were intended to land and reinforce the first wave of infantry paratroopers.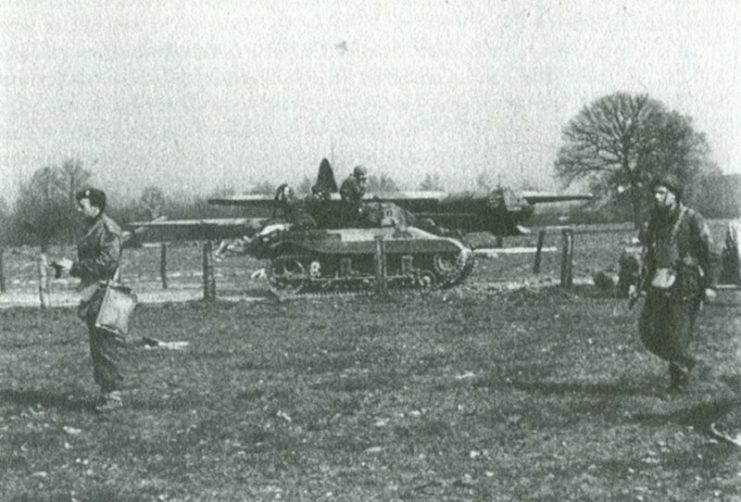 Disaster struck before the Hamilcar gliders that were carrying the tanks could even land. One M22, broke loose in the glider and smashed through the tail in mid-air, destroying the glider as the tank fell to earth. Another tank was destroyed when it broke through its glider after a rough landing and landed upside down. Another two were damaged while landing.
Counting the two damaged M22s, six survived the landings but only four would reach their rendezvous point. One Locust found a group of paratroopers under heavy fire and attempted to fulfill its infantry support role. The Locust was promptly destroyed by an anti-tank gun, while another Locust broke down while attempting to tow a jeep out of a downed glider.
Two of the tanks at the rendezvous point were too damaged to fight efficiently, but the final two continued their mission to support nearby infantry.
Whether those two were a net-positive for the Allies is debatable. Although they providing supporting fire, they also attracted heavy artillery fire, killing some of the infantry they were supporting and forcing them to fall back. After taking their new positions, the M22s helped hold off several assaults until relief arrived.
Outcome and later airborne tanks
Although the M22 Locust was theoretically a decent anti-infantry vehicle, it was clearly not useful as an airborne tank. Unfortunately for the Locust, its weak armament and very light armor made it obsolete for any other role.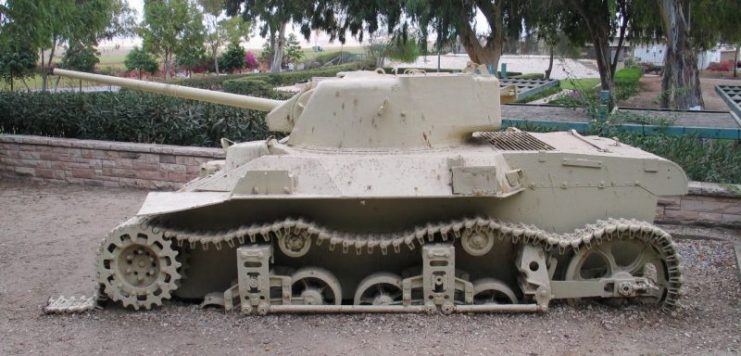 The Locust was promptly retired by the Allies, but some were sold off to other militaries, with the Egyptian army using a number of Locusts during the Arab-Israeli war of 1948. Others were returned to the United States where they were converted into tractors for agricultural use.
Despite its failure, the Locust showed enough potential for the United States to continue developing other airborne tanks. The M56 Scorpion was one such tank that saw use in Vietnam without much success.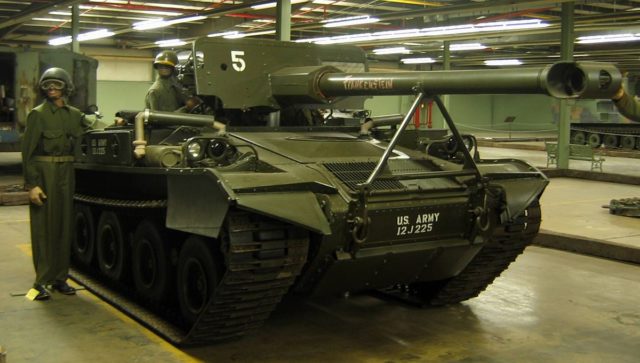 The Scorpion was later replaced by the more famous and effective M551 "Sheridan" which was used throughout the Vietnam War, and last saw action in Operation Desert Storm where 51 Sheridans were sent to support the 82nd Airborne. The Sheridans were officially retired in 1996 without any replacement.
Read another story from us: The Crazy Idea of a Flying Tank
Nonetheless, the legacy of the Locust lives on today. Out of the 830 Locusts constructed during the Second World War, about 16 specimens still exist today. These tanks can be found in various museums and private collections, with their unusual purpose and history making for a great discussion piece.