Perhaps that could be said of many in that they volunteered for the fight in World War 2. But with Alexander Nininger, who was already serving in the Philippines when the Japanese attacked, it was quite literal and in the moment. As a result, World War 2 would only last 36 days for 2nd Lieutenant Nininger. He could have stayed behind with his current unit not yet engaged in the fight, but he volunteered to be attached to a unit immediately in the fight and would push so far into the enemy attack that it wouldn't be until the lost ground was retaken that his body would be found surrounded by dead Japanese.
He could have stayed behind with his current unit not yet engaged in the fight, but he volunteered to be attached to a unit immediately in the fight and would push so far into the enemy attack that it wouldn't be until the lost ground was retaken that his body would be found surrounded by dead Japanese.
In doing so, he would become the first US Army Soldier to receive the Medal of Honor in World War 2 and a source of inspiration for a nation gearing up for a long and costly war.
A Sense of Duty
Alexander Nininger was born in October of 1918 just weeks before the end of World War 1. It was a strange coincidence that Nininger's life would begin during the last few weeks of the last great war and eventually end just a few weeks into the next one. But during the 24 years that Alexander Nininger was alive, he cultivated a strong sense of duty that would serve as an inspiration to others in the long fight America had ahead of it.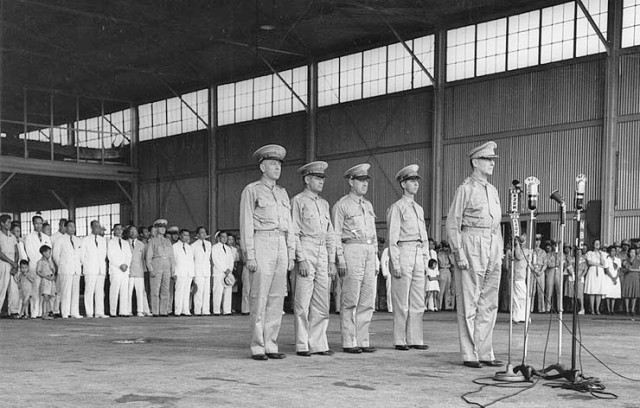 Hailing from Gainsville, Georgia, Nininger would take his strong sense of duty all the way to the halls of West Point in 1937. It wasn't that this man was looking for a fight or a chance to prove his worth. Writings about the man with the nickname, "Sandy", would indicate he wasn't overly aggressive and didn't carry the military swagger one might associate with a man who would earn such a high distinction. Biographies would indicate he actually loved to draw pictures of which the Japanese would have most assuredly have preferred his doodles to the warrior that would emerge when it mattered most.
After graduating West Point in May of 1941, he would be attached to the 57th Infantry Regiment of the Philippine Scouts. Arriving in the Philippines just months before the Japanese invasion, his duty would take him to Bataan where he would provide a glimpse of the fighting spirit the Japanese had just unleashed by virtue of their attack on Pearl Harbor.
Those in the Philippines wouldn't have to wait long to get into the fight as the Japanese invaded just one day after Pearl Harbor on December 8th, 1941.
A Short War for Alexander Nininger
Just months out of the Academy, 2nd Lieutenant Nininger would find himself face to face with the might of the Japanese Imperial Army. And while Nininger had the pleasure of being commanded by General Douglas MacArthur, the overwhelming Japanese forces were more than the combined American and Philippine Armies could handle at this stage of the war.
Following pre-war plans, when the Japanese advanced, MacArthur ordered tactics to delay the enemy while the bulk of the forces retreated to the Bataan Peninsula for a more sustainable defense.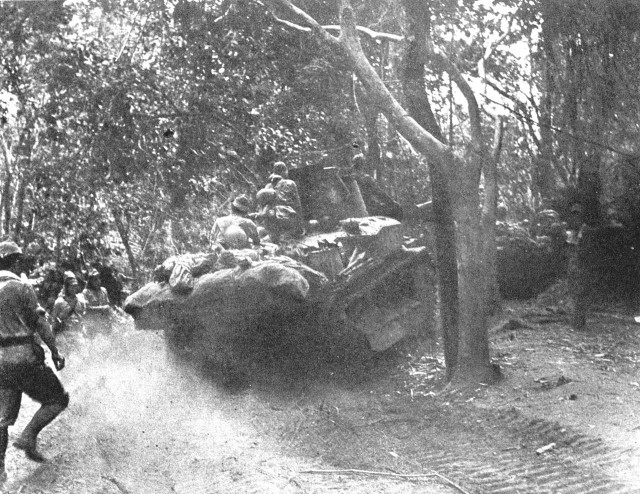 It was here that Nininger was working to prepare the defenses with his assigned unit. However, when word got out that other units were participating in a counter-attack to take back Japanese held land, he voluntarily attached himself to another company in the fight as he followed his strong sense of duty into the halls of military history.
The orders were simple, to push straight into the face of he enemy and push them back. Perhaps Nininger took these orders a little to literal as once he was engaged with the enemy, this man with a self-reported lack of swagger moved one direction and one direction only. Forward.
The trees were infested with Japanese snipers, but Nininger proved to be an excellent marksman as he braved their withering fire shooting them out of the trees one after the other. With grenades, he took on foxhole after foxhole eliminating the enemy and leading a virtual one-man charge that inspired the rest of the unit to press forward under the intense fire. Wounded on three separate occasions, he thought little of his own safety as the foxholes and enemy snipers began to fall like dominos. The fighting
The fighting was often hand to hand and Nininger pushed so far into the enemy unit that others struggled to keep up. But eventually his humanity caught up to him and when the ground was temporarily retaken, 2nd Lieutenant Alexander Nininger's body was found in one final foxhole along with 3 Japanese bodies that would be the last kills of this man's short war. To find him, his fellow soldiers needed but follow the trail of destruction he left in his wake.
A Succession of Worthy Honors
The young man from Georgia with a strong sense of duty would almost single-handedly buy the Americans much needed time to prepare additional defenses. He didn't have to be there as no one would have thought less of him had he stayed with his original unit and served like the rest of the men.
For his actions that day, he would be awarded the Medal of Honor and become the first US Army Soldier to receive one during this long conflict. The men who survived that battle would have their own hardships to endure during the infamous Bataan Death March when they were forced to surrender to the Japanese.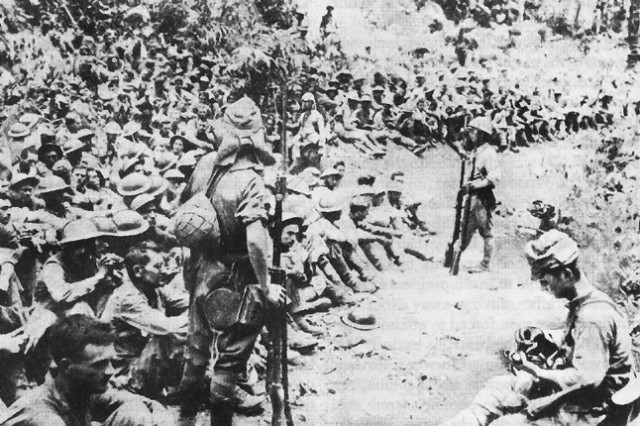 2nd Lieutenant Alexander Nininger was alive for just 21 days of World War 1 and a mere 36 days of World War 2. His life had been one of peace, but one that would prepare for the duty that awaited him.
On December 7th, 1944 a ship the USS Alexander R. Nininger was commissioned in his honor. In 1974, his West Point classmates would donate a permanent place for him on US Military Academy grounds with the aptly named Nininger Hall.
This calm and collective warrior proved that it doesn't take long to make an impact in war and inspired the gallantry of all those who would come after him. For Nininger, it would take just 36 days to show the Japanese that although they were victorious in the Philippines, there was more American fighting spirit where he came from and America would not go quietly into the night.