Later, she joined the war in Sevastopol and Crimea where she managed to shoot 36  highly decorated enemy snipers.
Lyudmila Pavlichenko is remembered by many as an inspiring figure. This Russian woman had a strong, military soul, sharpened by her years of service in the Red Army. She received several awards during her military career, and, after retiring, she was the first Soviet citizen to visit the White House, where she met with Eleanor Roosevelt.
She's considered a "myth" by many since reporters saw her as nothing more than propaganda, but Pavlichenko's story is one of the most amazing war stories the world has ever seen.
Lyudmila Pavlichenko was born in Bila Tserkva, a small village of Ukraine, in 1916. She was the daughter of a teacher and a government employee. Her family moved to Kiev when she was still very young.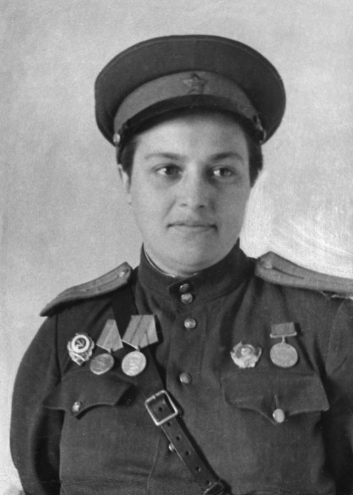 Even as a child, Pavlichenko was competitive. On one occasion, when she heard the neighbor's son bragging about his shooting skills, she joined a shooting club and started practicing really hard, just to prove that a girl could shoot as well as a boy.
She was 16 and working in an arms factory when she married a doctor, Alexei Pavlichenko. Although the marriage didn't last long, they had a son together, Rostislav.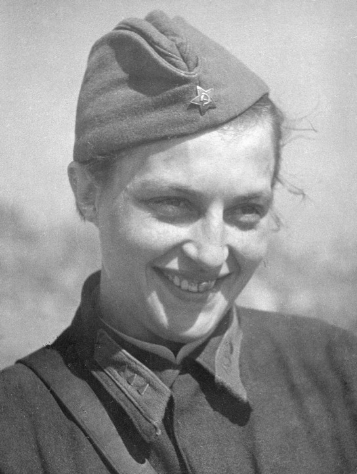 In 1937, she went to study history at Kiev University. But Pavlichenko did not neglect her shooting practice since she joined a sniper school while at university.
Her call of duty finally came in 1941, when the Germans decided to invade the Soviet Union. Pavlichenko left school and requested to join the Soviet Army's 25th Rifle Division as a volunteer. But there was one problem: she was a woman, and women did not usually have combat roles but rather support ones.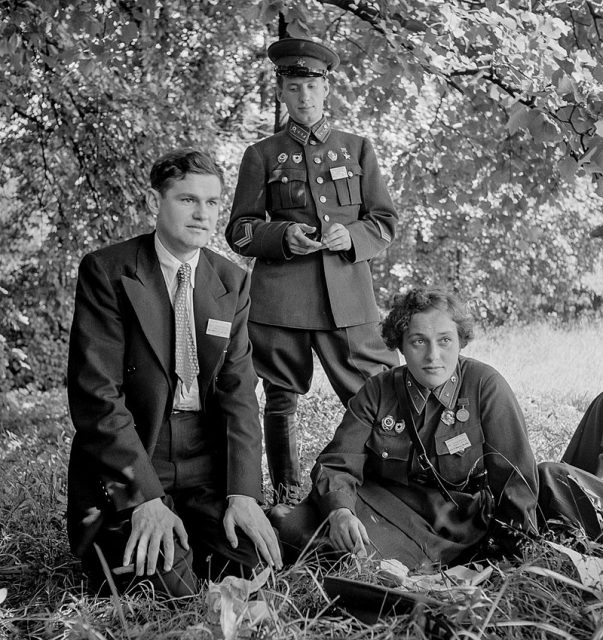 At first, she was assigned duties as a nurse. But Pavlichenko pleaded with those in charge and finally, due to the time she'd spent in the sniper school, she had the opportunity to join as a sniper.
However, in the beginning, she found herself digging trenches due to a lack of guns. Such duties did not last for too long as when a colleague of hers was wounded he gave his weapon to her. Now it was Pavlichenko's time to shine.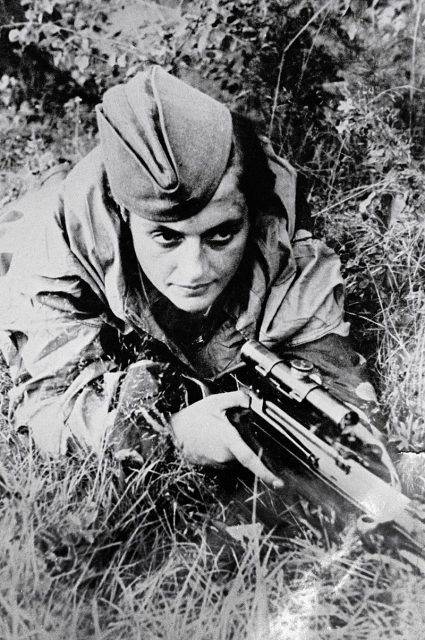 She quickly proved her skills by shooting, from a quarter of a mile away, two Romanian soldiers who were working with the Germans. This served as "a baptism of fire" which secured her a position as a full sniper.
Pavlichenko was moved to Greece and Moldova with the Red Army's 25th Rifle Division. Her job was not easy, as it consisted of standing for hours away from the company, between the enemy lines, waiting for the signal. There was the constant risk of being spotted by German snipers.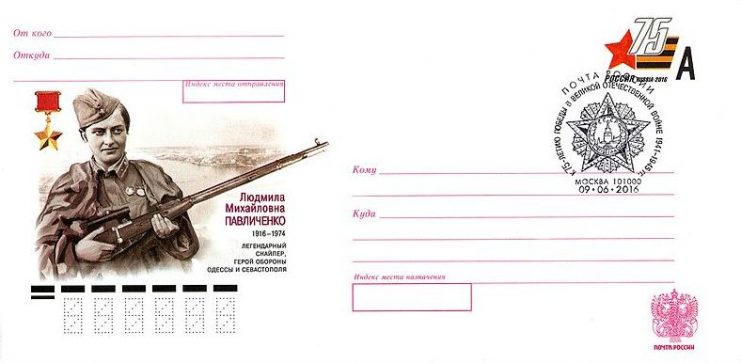 After serving just for 75 days in the war zone, she managed to shoot more than 187 Germans, a number which made her stand out from the crowd and got her a name in Odessa and Moldova.
But earning a name for herself came with a price as she was given harder and more dangerous assignments. Later, she joined the war in Sevastopol and Crimea where she managed to shoot 36  highly decorated enemy snipers.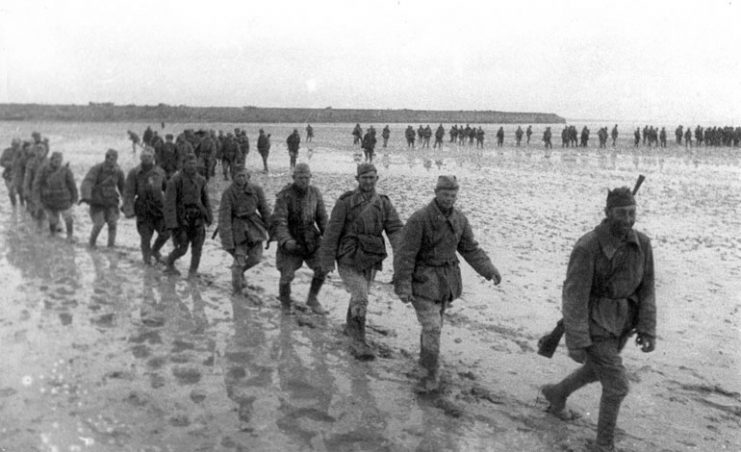 There would often be duels, with enemy snipers shooting at each other, back and forth, until one of them was hit. In one instance, Pavlichenko was involved in a duel that lasted three days, and she later described how that was "one of the tensest experiences of my life."
After eight months in Sevastopol, she was promoted by the Red Army to Senior Sargeant and, eventually, Lieutenant.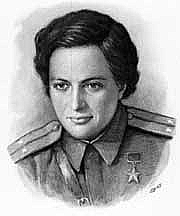 However, it wasn't just the Soviets who were taking an interest in this woman: the Nazis tried to bribe her once they became aware of her great skills. They offered her a place as an officer and even tried to tempt her with chocolate treats. After she refused to join them, they did everything they could to end both her life and her service with the Red Army.
Eventually, Pavlichenko was forced to retire after receiving serious facial wounds from shrapnel during a German bombing of her position. Instead, she became a sniper instructor.
Even though she was out of the combat zone, her fame was now global, and the Soviet Union decided to use her as a call to action for countries like The United States of America to send more troops into the war.
https://youtu.be/Mf47gONZ_hk
Pavlichenko was sent to visit the White House, where she met with President Franklin Roosevelt and First Lady Eleanor Roosevelt. The sniper and the President's wife became good friends. Unfortunately, the American press was not as besotted with her.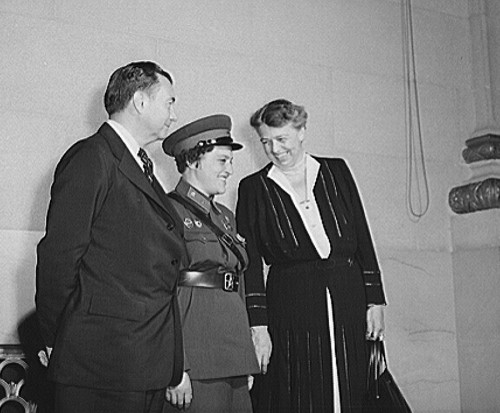 According to Pavlichenko, the reporters focused more on sexist questions than on her exploits in the war. Instead of asking her about her shooting skills, they asked her whether female Soviet soldiers could wear make-up when they go into battle.
Pavlichenko's response put the reporters firmly in their place: "There is no rule against it, but who has time to think of her shiny nose when a battle is going on?"
Read another story from us: The USSR's Extraordinary Women Snipers of WW2
During the war, Lyudmila Pavlichenko shot a total of 309 enemies. She then went on to get her masters degree at Kiev University.
Although she passed away in 1974, she is still remembered as an inspiring figure. Not only are her memoirs available to buy, but a film called Battle for Sevastopol was also made in 2015 about her life and exploits.