War History Online presents this Guest Blog by Jeremy P. Ämick, who writes on behalf of the Silver Star Families of America.
The late Dr. David O. Shipley was known by many to be a man of faith, choosing to dedicate his life and energy to the ministry. This calling required focus and the pursuit of an education, much of which was inspired by a lieutenant who Shipley encountered while serving in a segregated environment during World War II.
"My father talked about his (military) service in general terms," said Shipley's youngest son, Douglas, "such as where he was stationed and some of the things that he did. He was quite an influential and inspirational person," he added.
Born in Tipton, Mo., in 1925, Shipley was raised in the world of Jim Crow laws and segregation, attending the all-black Harrison School where his father was a teacher and principal.
But in September 1943, before he was able to complete his high school education, the 18-year-old Shipley was inducted into the U.S. Navy at California, Mo., then traveled to Great Lakes, Ill., to complete his basic training.
"In the early months of the war, the Navy Department designated Great Lakes as the site for training African-Americans in boot camp, as well as Navy specialties," noted an article found on the Navy's website. However, the article further noted that this training was "completely segregated," as was much of the country at the time.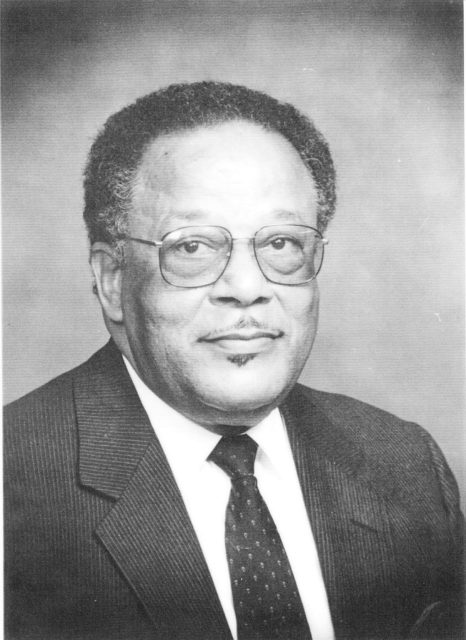 Following his initial training in Illinois, Shipley was sent to the Naval Air Station in Pensacola, Fla., and, according to his "Naval Training Course Certificate," trained as a coxswain. It was here, the document informs, he learned to operate 63-feet-long crash boats that remained on a standby status, prepared to respond to situations involving a plane crash or when small vessels encountered trouble.
The time he spent in training in the southern community would not be free of concerns related to racial discrimination and segregation; instead, Shipley felt compelled to stand up against the injustices he encountered on the base.
"In the mess hall, white military men sat on one side, Negroes on the other," wrote Shipley in his book "Neither Black Nor White: The Whole Church for the Broken World." He added, "A friend and I stationed ourselves inside the door and entreated our men to mix it up."
Months later, noted Shipley's son Douglas, "My father was apparently doing something between two boats and got his feet caught between them, crushing all ten of his toes. He could not walk for a while and spent several weeks recovering in the base hospital."
During his time in medical treatment, Shipley returned to the mess hall where he and a friend had previously confronted the issue of segregation. Upon noticing the situation had not changed, Shipley noted that he "refused to accept it, sitting alone in the white section to eat my meals." He added, "I continued my one-man protest until honorably discharged from the service after the war."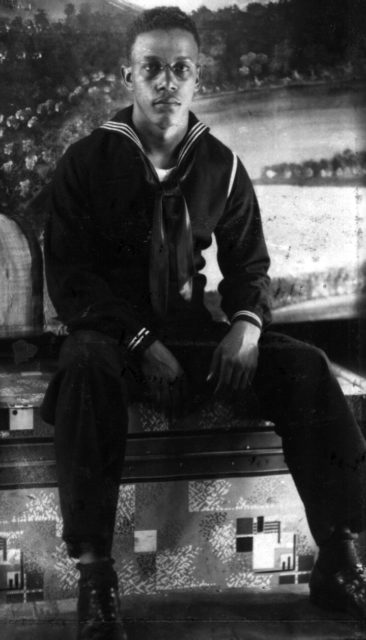 Though Shipley was drafted into the service prior to graduating from high school, a lieutenant named Courtney Smith demonstrated an interest in his future and "insisted that (he) should finish (his) high school work through the United States Armed Forces Institute …." The officer also recommended that Shipley continue his studies after the war, explained the veteran in an article in the August 30, 1979 edition of The Tipton Times.
Earning his GED, the inspiration provided by this naval officer would have long-term implications, especially in the years following Shipley's discharge. When leaving the service in May 1946, he not only continued his educational pursuits but also went on to fulfill a lifelong wish.
"My dad always wanted to be a minister," said Douglas. "When he was a little boy, he had his younger sister sit in a chair while he would preach to her."
In 1948, Shipley graduated from Lincoln Junior College (Kansas City) with an associate's degree and received his license to preach the same year. He then enrolled in Baker University in Baldwin, Kan., earning his bachelor's degree in 1950 and was ordained the same year.
He went on to complete both a bachelor's and master's degree in divinity from Central Theological Seminary in Kansas City and later earned a doctorate of ministry in marriage and family counseling from the Eastern Baptist Theological Seminary in Pennsylvania.
Although his work history is almost too lengthy to list, Dr. Shipley served as the first black chaplain for the Kansas City Police Department and became the pastor for churches of both the Presbyterian and Baptist denominations, which included nearly a decade as pastor of Second Baptist Church in Jefferson City.
The author of several books and recipient of an Image Award from the Urban League of Greater Kansas City, Mo., Dr. Shipley—the married father of four sons—passed away on March 11, 2002 and was buried in Mt. Moriah Cemetery in Kansas City.
The veteran's account of dedication to faith and family is firmly rooted, if not inspired, by the brief time he served in the United States Navy. It was during this period that he was exposed to the disconcerting reality of segregation but later received the compassionate support of an officer who recognized his potential. This, Shipley's son notes, was a defining moment in his father's legacy.
"I've always taken the approach to learn from my elders because it gives me a sense of who I am, where I come from … it comforts me," said Douglas Shipley.
"There were many black men and women who served their country before my father and many have served since, but I think it is important to remember the struggles he and his counterparts—such as the Tuskegee Airmen—were forced to overcome. Or else," he concluded, "we run the risk of it becoming a lost part of history to our current generations."