Eric Charles Twelves Wilson's accomplishments on the field of battle are almost as impressive as his name.
But not only did he earn a Victoria Cross for his remarkable actions in Africa, but at the time of his death, he was the last surviving British Army soldier to receive the honour – as well as being the oldest and earlier recipient.
Wilson was born in Sandown on the Isle of Wight, where his father was a curate. Interestingly, his grandfather was the first missionary from the Church Mission Society to visit Buganda – a part of Uganda – in 1877.
The hero received his education from the prestigious Marlborough College, where he became a house captain. His fees were reduced because he was the son of a clergyman. Even though Wilson wore glasses, he was still awarded a cadetship to the Royal Military College, Sandhurst.
After successfully completing his time at Sandhurst, he was commissioned as a second lieutenant in the East Surrey Regiment on the 2nd of February 1933. After three years Wilson was promoted up to lieutenant and sent to the 2nd (Nyasaland) Battalion The King's African Rifles in 1937.
This unit served in East Africa and Wilson learned how to speak Nyanja, or Chewa, which is now the recognised official language in Malawi and Zimbabwe. In 1939, he was seconded to the Somaliland Camel Corps.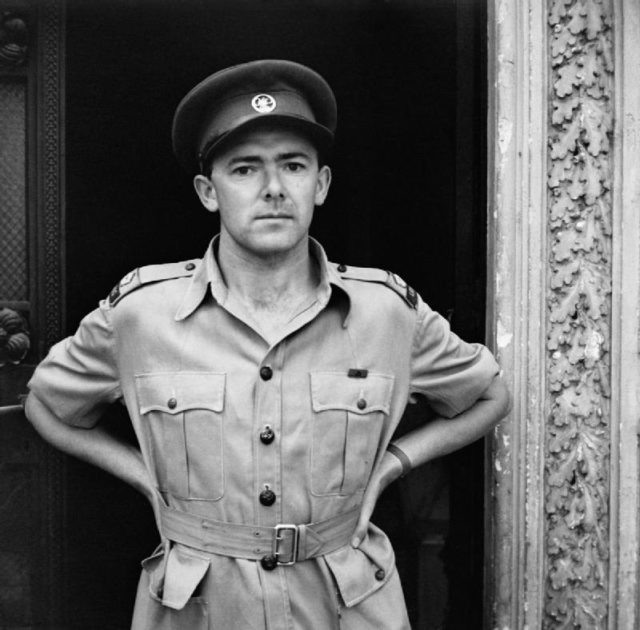 It was in Somaliland where Wilson would perform the heroics that would lead to his Victoria Cross award, which was originally given posthumously as he was believed to be missing in action, presumed dead. It was only when a captured officer found Wilson alive in a prisoner of war camp in Eritrea that the mistake was corrected.
When he was 27, he was an acting captain with the Camel Corps. At this time, Italian forces led by General Guglielmo Nasi invaded. He was supported by 350,000 troops in Abyssinia and Eritrea. The British were defending the area with just 1,500 men. The odds were not in their favour.
It was important for Allied interests that the area of land which Wilson was defending was held. This was because it could be used to control the entrance to the Red Sea and British positions from a wide area of land stretching across from Aden to Suez.
And so the Italian army marched for Berbera, which was on the coast, and the Allies began to construct defensive positions. Although most of the land was flat, Wilson managed to find a several defensive positions in the Golis hills, which had an 8,000ft pass. This was where they chose to make their stand.
Wilson was given the vital task of setting up the Camel Corps' machine gun defensive positions on the four hills surrounding the pass. They were known as Observation, Mill, Knobbly and Black – but they were too widely spaced to cover the whole area.
The Victoria Cross winner chose to station himself on Observation, which was so called because it commanded the best field of vision and arc of fire. However, that came with a downside as Wilson was also cripplingly exposed in an area of land that Italian drivers knew well from peacetime.
The confrontation started on the 11th of August. Fairly early on Wilson's machine gun was hit with a shot that knocked it clean off its mounting. However, this did not disturb the hero as he soon had it back with the help of his three Somali gunners, spitting death, fire, and brimstone at the Italian forces.
But by now the enemy gunners had his number, and it wasn't long before another barrage was coming Wilson's way. After only a short while, a shell landed in the machine gun nest, killing the local sergeant who was standing next to the Englishman.
Wilson, however, was not spared and was badly wounded in the right shoulder and left eye. His spectacles, so vital to anyone who needs them, were also broken so badly that there were visible fragments under his skin until the day he died.
But that didn't stop this real life Action Man, who repaired and remounted his machine gun to continue firing down into the forces trying to take Mill Hill.
Wilson inflicted such damage on the Axis units that the Italians were forced to bring up a pack battery to within 700 yards of the defensive positions. This had to fire over open sights and was hit by the the only artillery piece possessed by the defenders, the 1st East Africa Light Battery.
Some respite was gained for those seriously outnumbered and overwhelmed defensive forces when a heavy downpour of rain began. This didn't last for long, however, as the enemy began to form into small parties and work their way through the scrub.
Field artillery then began to fire upon Wilson's position, making it their survival even more doubtful and their position upon Observation Hill even more precarious. Mill Hill was taken on the 13th of August and as a result of this an order to withdraw was sent to Wilson, but it never arrived.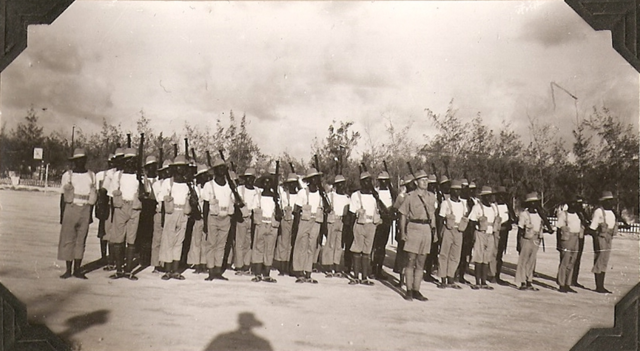 Two days later two other machine-gun posts were destroyed and Wilson had started to suffer from malaria as well as his two other wounds. He kept his own station until it was overrun by Italian forces at 5 pm.
After coming around after being knocked unconscious, Wilson emerged from his position to find dead bodies littered around the defensive position. He was taken captive by the Italians.
When word of his feat reached London, it was believed that Wilson had been killed in action. However, a surprised RAF officer found him alive in a POW camp, from which he was liberated when British troops arrived.
Wilson married Ann Pleydell-Bouverie in 1943 and had two sons, but they divorced in 1953. After that, he married Angela Joy Gordon and had one son with her.
The soldier died aged 96 from a stroke and was survived by his second wife and his three sons.