The Allied landing at Normandy in June 1944 was the most ambitious and massive amphibious invasion ever staged.
Hundreds of thousands of men from countries including the U.S., Great Britain, Poland, India, Canada, and more, combined forces in an attempt to halt what had started to feel like an invincible foe: Hitler's "Axis of Evil," as it was referred to in popular culture.
It has been memorialized in a dozen Hollywood films, like Saving Private Ryan by Steven Spielberg, and the 1962 hit film The Longest Day, with a stellar cast that included Richard Burton, Henry Fonda, Robert Mitchum and John Wayne.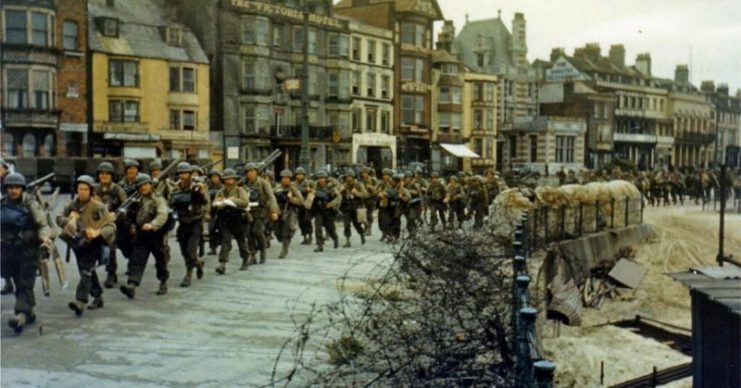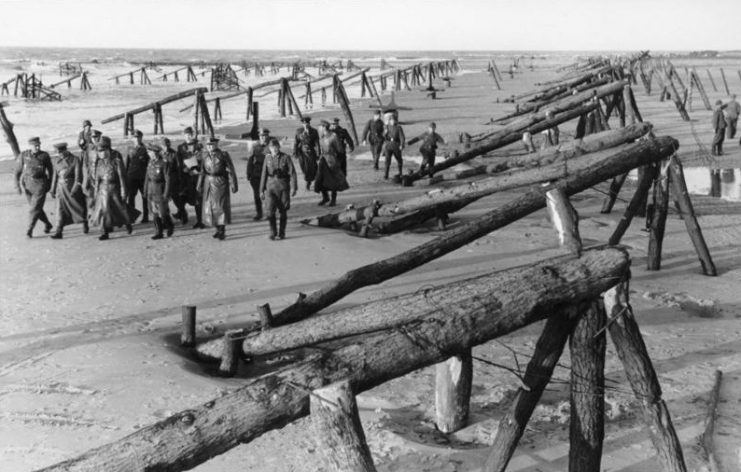 But for the men who fought in the campaign, it was a bloody, gruesome, exhausting effort to finally push back the forces that, after five long years, had come to seem almost indestructible.
Until that early summer day in France, the Allies fought for years as the Nazis continued to dominate throughout Central and Western Europe.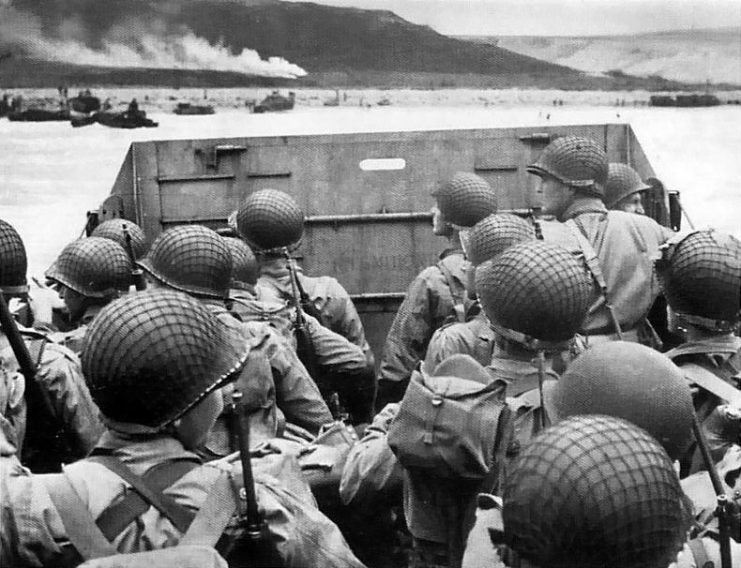 Five beaches were invaded simultaneously, so each was given a code name: Gold, Juno, Sword, Omaha, and Utah. And while Allied military leaders planned the invasion as minutely as possible, down to the last detail, mistakes were inevitable. Nor did the first string of soldiers anticipate the strength of German resistance that they encountered.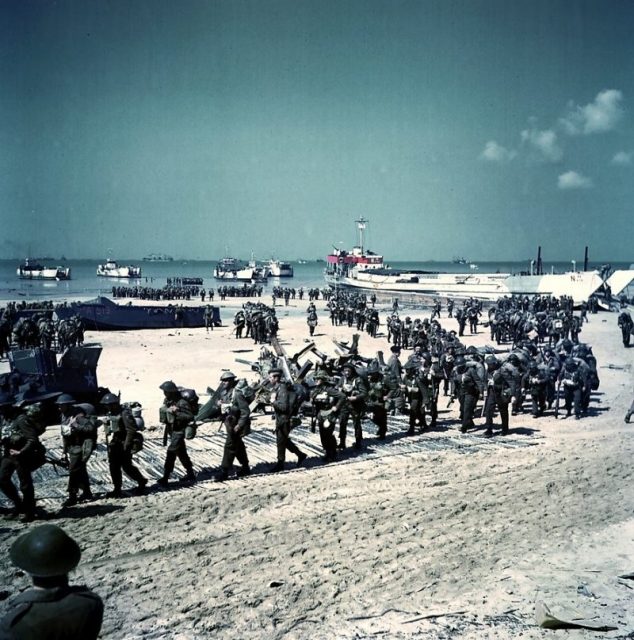 There was a litany of impediments on the beach: trip wires, mines, and more slowed the troops' progress. They were under fire from German machine guns.
And one factor they could not control that may have been more intimidating than the Nazis was Mother Nature. Unfortunately, she was not on the Allies' side that day. Strong, high winds and some navigational mistakes led to some troops landing at the wrong places.
2,000 men died, but finally, U.S. soldiers took Omaha beach. Those men were buried after the war at the American cemetery at Colleville-Sur-Mer.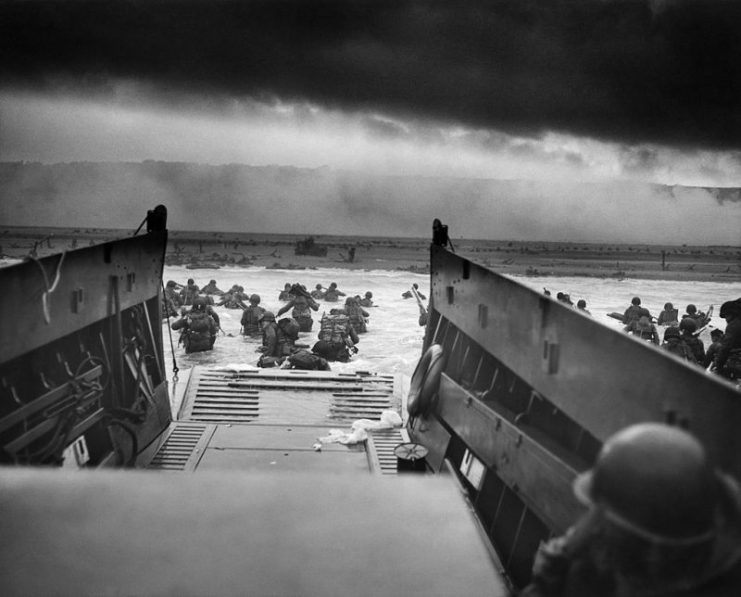 Landing at Omaha was just the beginning. Masses of troops followed, gradually widening the beachhead, and then men began to ready themselves for the battle's next stage: fighting to take back inland France.
This episode is commonly referred to as D-Day, but in reality, securing Normandy was not the end. A more apt description is that it was the beginning of the end. It would take another year for the Allies to declare victory, and the Germans to admit defeat. But once the soldiers took the beach's bluff and overcame enemy forces there, they began a slow push toward Berlin.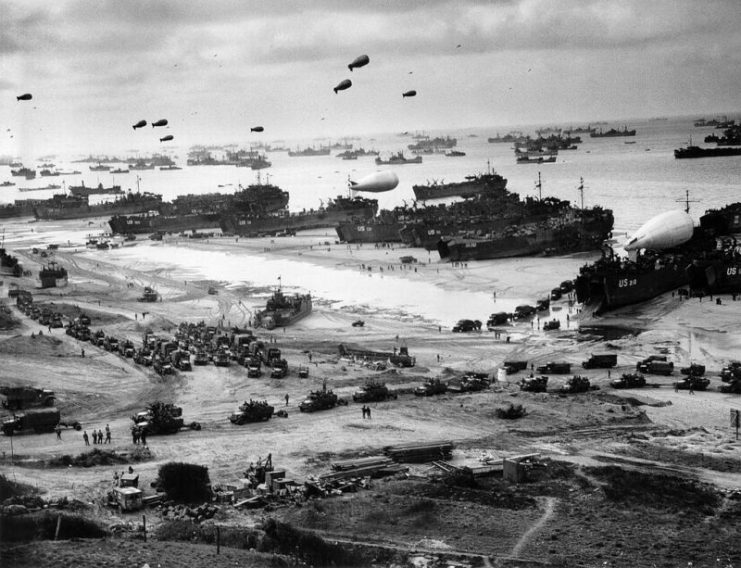 At times, Allied soldiers literally went house by house to root out enemy soldiers, until every town in France was finally in the hands of the Allies. Hundreds of thousands of men, on both sides of the war, paid with their lives.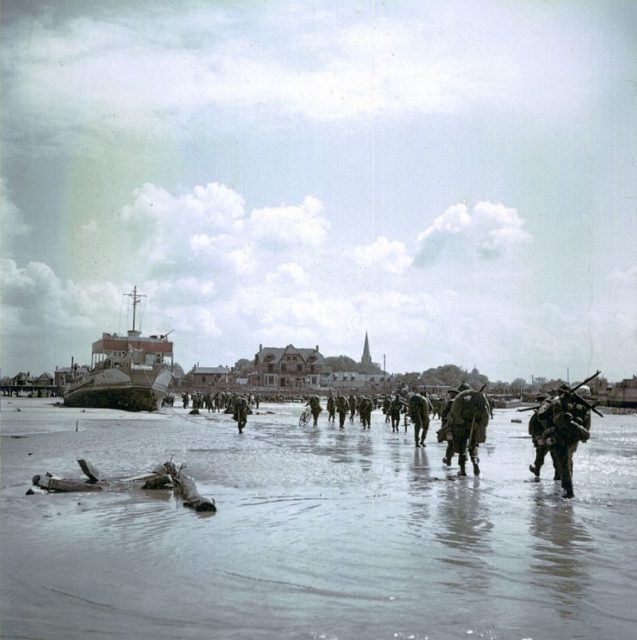 It's easy to view German soldiers as purely evil, like their leader, Adolf Hitler. But some of them in the service knew nothing of concentration camps and other horrors inflicted by the Nazis. They were simply men forced to fight a war they may not have understood.
In an effort to show both sides, You Tube has recently posted some color footage from D-Day, actual footage, that allows us to view men on both sides.
There are scenes of heavy fighting, of course, but another side of the war is shown. Men looking frightened. Men sitting and casually smoking during a break in the fighting. A man smiling at the camera while he strokes a kitten. In other words, the human side of the war.
Read another story from us: D-Day Up Close -Dozens of Photos Show the Allies Normandy Invasion
The clips remind us that while famous leaders devise strategies and marshal troops to fight, it is ordinary men who sign on for what they know might be the last struggle of their lives. The footage is sobering and visceral–a reminder of what war costs, and who actually pays that price.