Johnston was only 12 during the campaign and 13 when he was decorated. On July 6, 1864, the Union War Department banned the recruitment of those under 16; ten months before the Civil War ended. Enforcement, however, was and still is, another matter entirely.
Current US law allows 17-year-olds into the military with parental consent but bans them from overseas deployment or combat. Despite that fact, the Director of Military Personnel Policy for the US Army has acknowledged that sixty 17-year-olds were sent to Iraq and Afghanistan in 2003 and 2004.
Calvin Leon Graham was born on April 3, 1930, in Canton, Texas to poor farmers. The youngest of seven kids, his situation was made worse when his father died. His mother remarried an abusive man who vented his temper on the family.
Unable to take it anymore, Graham and an older brother moved out, supporting themselves with odd jobs. Graham sold newspapers in the morning before school. When school was over, and at weekends, he delivered telegrams. His mother occasionally visited when his report cards needed signing.
What Graham really wanted to do was join the military. He was an avid reader who had developed a hatred of Hitler – perhaps because he saw something of the man in his step-father. He also had relatives who had joined the war and was outraged when he heard of their deaths.
He began shaving believing it would stimulate facial hair. It did not work as he was only 11. Unable to wait, Graham stole a notary stamp and took it to some friends who forged his mother's signature. Standing a mere 5'2" tall and weighing only 125 pounds, he put on his brother's clothes, practiced talking in a deep voice, and made his way to a recruitment office.
With him were others just a few years older than himself. They all passed the physical. To the day he died, Graham insisted the army recruiters knew he was just 12, and that the others were just a few years older.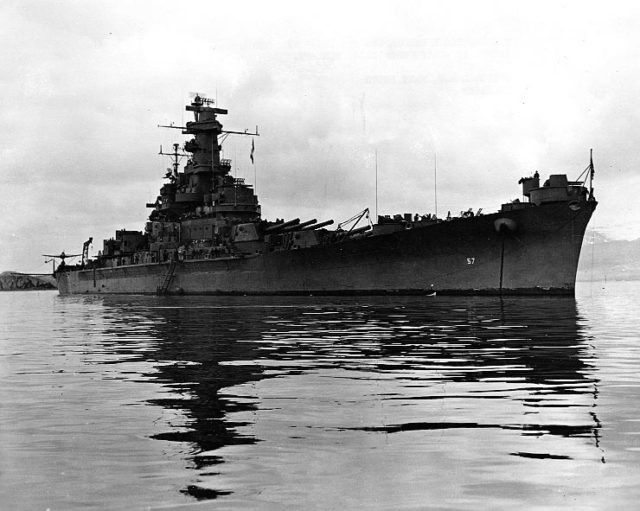 Graham told his mother he was going to visit relatives. He then dropped out of seventh grade and went to San Diego for basic training.
The drill instructors also knew that Graham and several others were lying about their ages. To make them quit, they were forced to run extra miles and carry heavier packs, but Graham was determined to make it. Anything was better than home.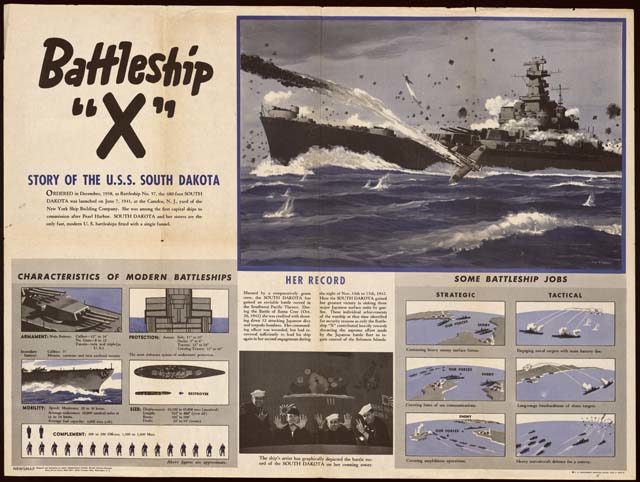 On August 15, 1942, Graham was sworn into the US Navy. He was 12 years, four months, and 12 days old – making him the youngest to join since the Civil War and the youngest to serve in WWII.
He was sent to Pearl Harbor and assigned to the USS South Dakota under Captain Thomas Leigh Gatch. Seaman First Class Graham was a loader for a 40mm anti-aircraft gun. He first saw action at the Battle of Santa Cruz in the Solomon Islands on October 25 to 27, 1942.
At 12:30 PM on the first day, the South Dakota took a direct hit from a Japanese 550-pound bomb on its number one turret. By evening, the ship had downed 26 Japanese planes.
The South Dakota again engaged in battle on November 14 when it was hit 42 times by Japanese ships. Graham was on deck when shrapnel pummeled his face and punched out his front teeth. An explosion also threw him down three flights of stairs. When he came to, he realized he had been burned.
He later said: "I took belts off the dead and made tourniquets for the living and gave them cigarettes and encouraged them all night. It was a long night. It aged me… I didn't do any complaining because half the ship was dead."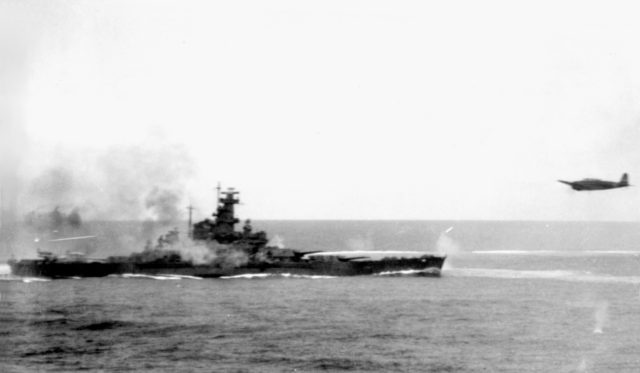 The Japanese thought they had sunk the ship. To make them believe it, the South Dakota was renamed, Battleship X. The entire crew received a Navy Unit Commendation, and Graham was also awarded a Bronze Star Medal and a Purple Heart.
His mother finally found out where he had been when he returned home for his grandmother's funeral without leave. She told the Navy how old her youngest really was. Instead of discharging him, however, they jailed him and planned to keep him there until his service contract ended.
Graham's sister threatened to inform the press, which did the trick and he was released. Graham tried to get back to his ship, but he was dishonorably discharged from the Navy on April 1, 1943, and his medals were revoked. He did not receive any disability benefits despite his injuries.
Rather than go back to school, Graham worked as a welder, got married, and fathered a child at 14. He divorced at 17, reenlisted in the military, and stayed there until he broke his back after falling off a pier. He spent the rest of his life fighting for the recognition he deserved.
He got it in 1978 when he received an honorable discharge and his pension was reinstated. However, his Purple Heart was withheld. It was returned to his widow in 1994, together with a Defense Service Medal, an Asiatic-Pacific Campaign Medal, a Bronze Battle Star device, and a WWII Victory Medal.