In 1945, while Germany was falling to the Allies, Nazi leaders were busy hiding the treasure they had confiscated over the previous six years. Art and silver (some stolen from the Jews that they sent to the gas chambers) artifacts from museums, and metric tons of gold – all of it stashed away in mines or sunk in lakes.
Some of these treasures were recovered by the Allies but there is still $37 billion worth of treasure missing.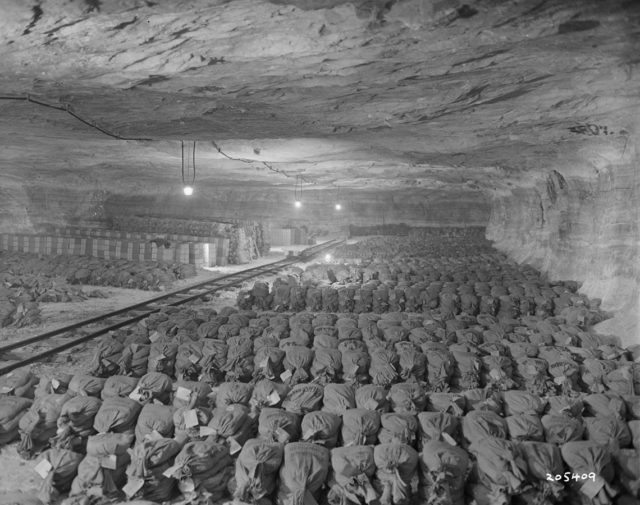 Citizens of Walbrzych, Poland, claimed to have found evidence last year that the generals of the Third Reich have hidden a train possibly loaded with gold and jewelry. In 2012, $1.8 billion worth of art was discovered in a Munich apartment. Treasure has turned up in various lakes. Billions in gold is thought to have been dumped by the Nazis.
The following is a list of missing treasure and where it may be:
Wewelsburg, Himmler's $93 Million in Silver
Treasure hunters are searching the hills surrounding the castle of Wewelsburg for $93 million of jewelry.Himmler purchased the castle before the war began. As things began to unravel for the Nazis, he is believed to have hidden in a cave some 9,200 silver rings that he handed out to members of the SS.Konrad Kienast, 44, a gas company worker, said, "I have been looking for five years. I guess the odds can't be any longer than playing the lotto. Besides, you get a lot of fresh air and there's really no danger involved. One day I might get lucky."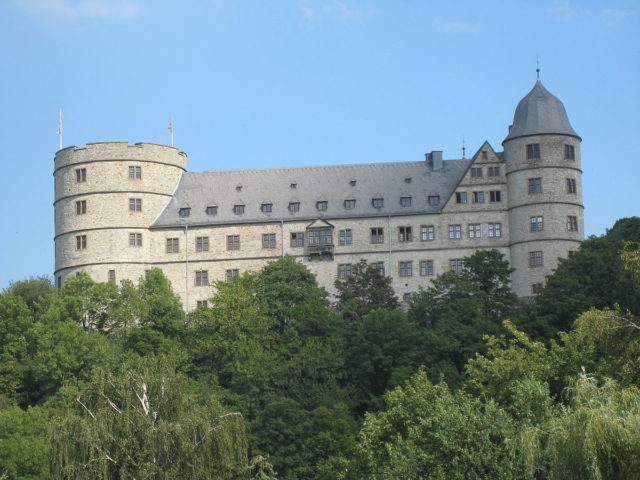 Jonas Valley, Ohrdruf, Hitler's UFOs and the Tsar's Amber Room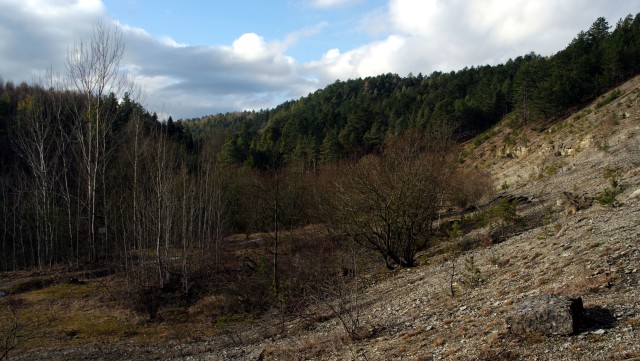 In Jonas Valley, home to the S-III Führer HQ. Treasure hunters believe that Hitler's atomic bomb, the Tsarist Amber Room, numerous lost art masterpieces, and metric tons of Reichsbank gold are hidden in a tunnel system dug into the surrounding mountains.Americans liberated Ohrdruf and they have classified all documents related to it.There are still many unexploded shells scattered about the property, which is closed to the public. Every weekend, the authorities try to catch the treasure hunters who enter illegally.
Martin Stade, a fortune hunter, believes that Hitler had UFO-like flying saucers invented in bunkers on the site.
Lake Walchen, $100 Million in Gold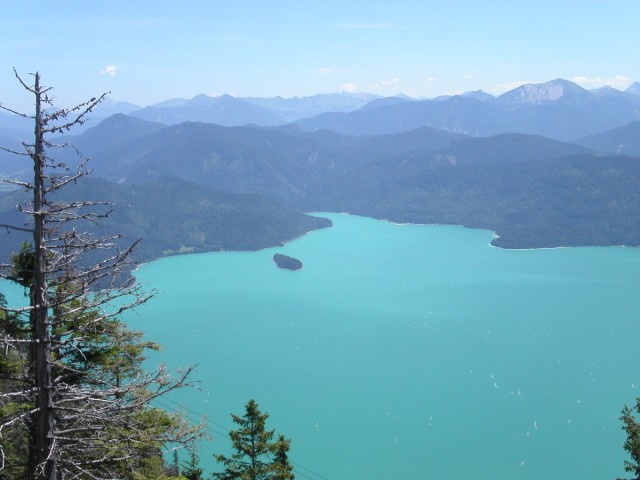 An enormous amount of gold is rumored to have been dumped into Lake Walchen. Located in the countryside near Munich, it is considered one of the largest and deepest of the Alpine lakes. Residents noticed troops on the shore in April of 1945, one month before the Third Reich ended.The archives contain records showing that Himmler authorized three trucks, with troop escort, to travel in the dark from Berlin to Bavaria at the same time the residents had seen the troops.
The lake has numerous ravines where hunters focus their searches.
The Lüner Lake, $84 Million in Gold, Jewelry, and Stamps.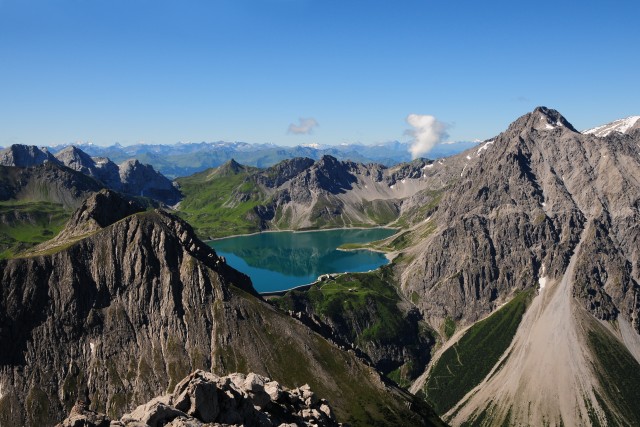 Another Alpine lake, the Lüner, is rumored to be the hiding place for $84 million in gold and jewels taken from prisoners in the Dachau concentration camp.Nearly 1,200 suspected Nazi war criminals were housed near the lake. One of them mentioned to the doctor appointed to care for them, Wilhelm Gross, that there was a fortune in "gold bars, jewelry, and rare stamps" buried on the shore of the lake under an Alpine hut. Edward Greger, a U.S. Army intelligence officer, had planned in the early '50s to search for the treasure, but a new dam built in 1956 submerged the area surrounding the lake.
Lake Chiemsee, Golden Cauldron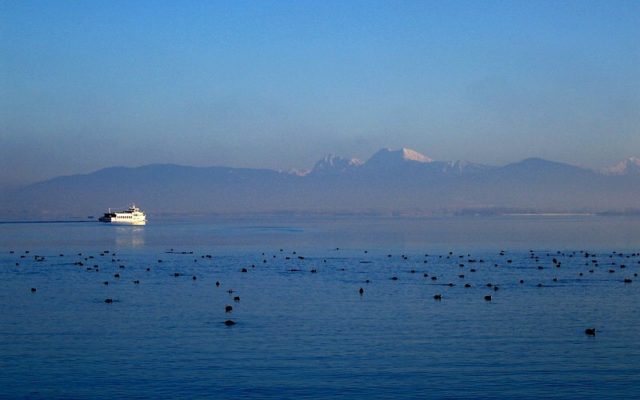 A Nazi-themed gold cauldron, worth more than $560,000, was found in a Bavarian lake in 2001. Weighing more than 9 kilograms, it is adorned with mythical Celtic and Indo-Germanic figures. It was allegedly made on Himmler's orders. Since the discovery, nothing else of value has been recovered at the site.
Lake Toplitz, Reichsbank Gold Worth Billions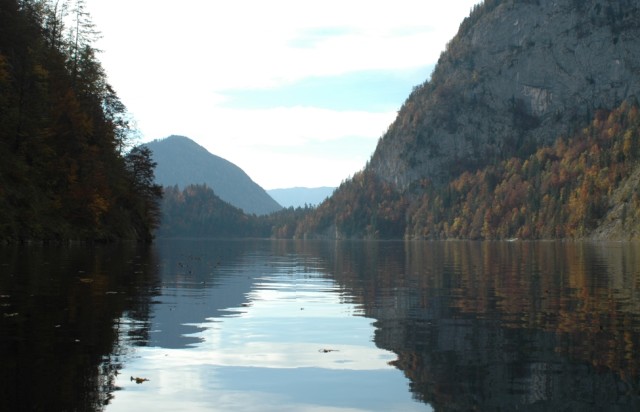 In Austria Lake Toplitz has seen its share of death over the years. Some seeking the $5.6 billion of Reichsbank gold have drowned.In 1959, cases were found containing $134 million of counterfeit British sterling. Hitler had intended to use the money to destroy the U.K. economy. The gold, however, still eludes hunters.
Erzgebirge Mountains, the Priceless Hatvany Collection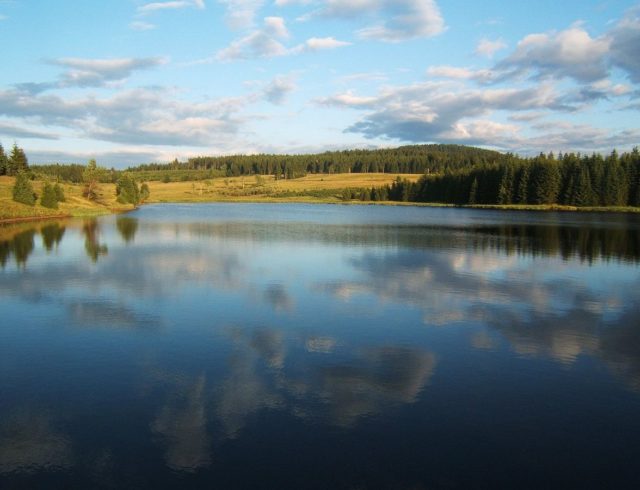 Some believe that an old silver mine near the former Czech-German border is the hiding place for masterpieces by Monet, Manet, and Cezanne. There are said to be sculptures, carpets, and tapestries are hidden there as well.The paintings were most of the Hatvany collection, owned by Baron Ferenc Hatvany. He was a leading Hungarian-Jewish industrialist and art patron.Adolf Eichmann ordered between 250-500 pieces to be removed to Germany.
Burjkhart List, a Viennese historian, uncovered documents from Nazi archives that show a mass shipment of the Hatvany collection went to Erzgebirge. He found secret chambers in the mountain there about 55 meters down.
So far, only a Schmeisser machine gun, gas mask, explosive detonators, and a safe deposit key have been found.
Mayor Hans-Peter Haustein said, "The question is not what we find here but when we find it. This stuff is here."
Carinhall, Goering's Looted Art.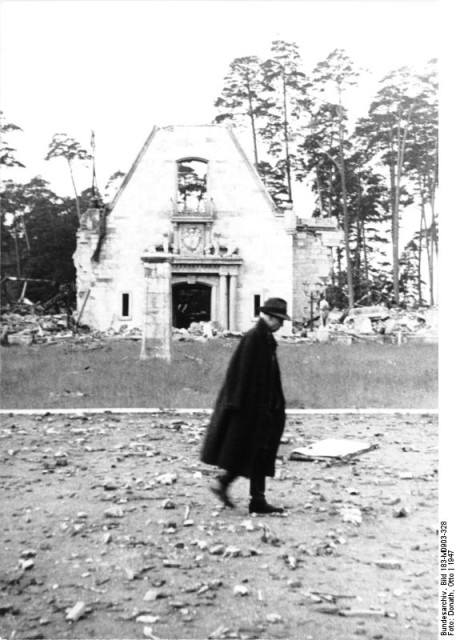 The summer home of deputy Führer Hermann Goering contained numerous works of art removed from other countries.In 1945, as the Russians approached, Goering ordered the collection moved out of Carinhall. Then he blew up the entire estate, including the library.Finding where that collection ended up has been a popular pastime for treasure hunters ever since Germany reunified in 1990.
The ruins of the estate are overgrown now. Fragments of porcelain dishes are still commonly found amongst the weeds and ruins. Three statues were recovered from the lake.
Stolpsee Lake, $1.8 Billion in Gold and Platinum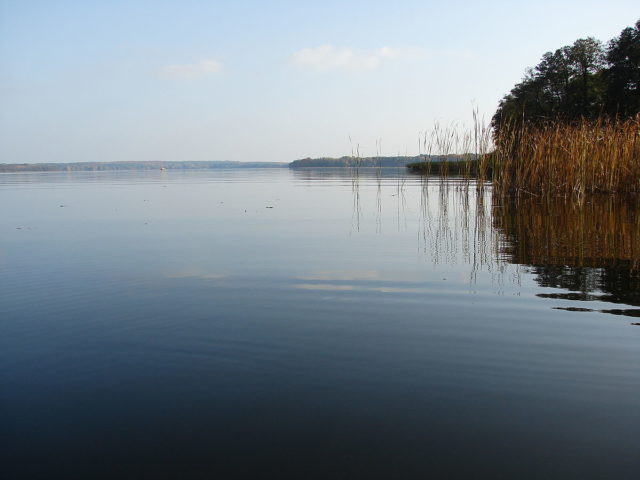 A cache of gold worth over $1 billion is suspected to be in Stolpsee Lake, near Berlin. According to legend, 18 crates of gold were dumped in under 15 meters of water.
In 1986, the Stasi secret police made a series of dives in hopes of finding the gold to sell to buy foreign currency. They failed to find it.
In 2013, the German government sponsored an Israeli researcher to use sonar to find the gold. That attempt also failed.
Eyewitnesses testify that Polish slave laborers helped dump the gold and then were executed. A local priest who was a pastor in a nearby town has stoked the flames of curiosity with his recent comments: Erich Koehler, 79, said, "The gold is there – and the bodies of the poor souls forced to dump it."