During WWII, an American fighter pilot saw combat over all three Axis territories. By war's end, he had destroyed Italian, German, and Japanese planes… oh, and an American one.
That man was Louis Edward Curdes, who was born on November 2nd, 1919 in Fort Wayne, Indiana. Though an engineering student at Purdue University, he joined the Army Reserves on March 12th, 1942. Curdes dropped out of college in his third year to take up flight school at Luke Field, Arizona, which he graduated from on December 3rd.
The Army made him a 2nd Lieutenant and sent him to Europe in March 1943. On April 17th, he was assigned to the 95th Fighter Squadron, 82nd Fighter Group of the 12th Air Force. Flying a Lockheed P-38 Lightning, he became a legend within his first month.
Germany and Italy had taken Tunisia, but keeping it wasn't easy because the Allies made it hard to keep it supplied. Thanks to the British hold over the nearby island of Malta, the Axis was starting to lose it by late 1942.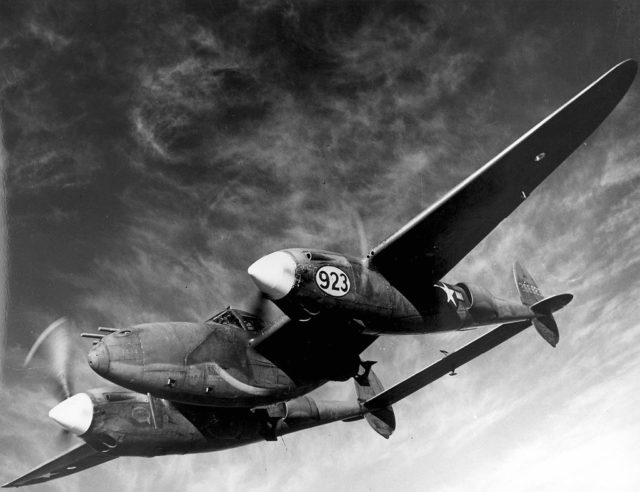 To speed up the process, Curdes' first combat mission took place on April 29th, 1943. To everyone's amazement (and possibly his), he shot down three German Messerschmitt Bf 109s and damaged another near the Cap Bon peninsula.
Back in Italy, he downed two more Me-109s near the town of Villacidro in Sardinia on May 19th. So that was five kills and one damaged plane within his first 21 days of combat. But Curdes wasn't finished yet.
Flying over the fishing port of Golfo Aranci (also in Sardinia) on June 24th, he took down an Italian Macchi C.202 Folgore. He damaged another Me-109 near the town of Pratica di Mare (southwest of Rome) on July 30th, all of which earned him a Distinguished Flying Cross.
On August 27th, the 95th were fighting over the Italian coast several miles south of Salerno when tragedy struck. Curdes had just taken out another Me-109 when one of his comrades came under fire. Flying in to help, he took out his last German plane before his own was hit.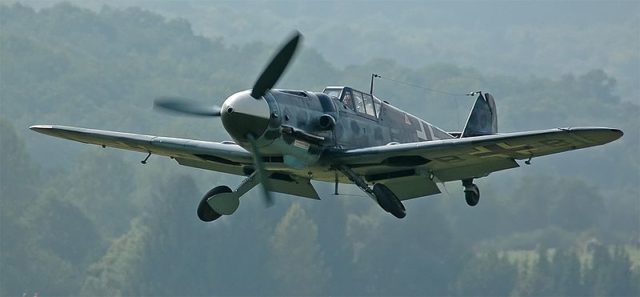 Gravity called, forcing him to make an unscheduled landing. The Italians chucked him into a POW camp… but not for long. On September 8th, Italy surrendered to the Allies, so the POW guards fled. That was good news for Curdes… though not for long.
The guards had run away because they knew what was going to happen next – and they were right. A furious Germany invaded its former ally, slaughtered Italian soldiers, and occupied half the country – the half that Curdes was in.
After eight months in enemy territory, he made it to the Allied side on May 27th of the following year. They sent him back to Fort Wayne, Indiana and gave him a Purple Heart, as well as a 13th and 14th oak-leaf cluster to his Air Medal.
But Curdes still wasn't satisfied, so he asked for another combat tour. The Army assigned him to the 4th Fighter Squadron of the 3rd Air Commando in the Pacific Theater. And this time, he'd be flying P-51s.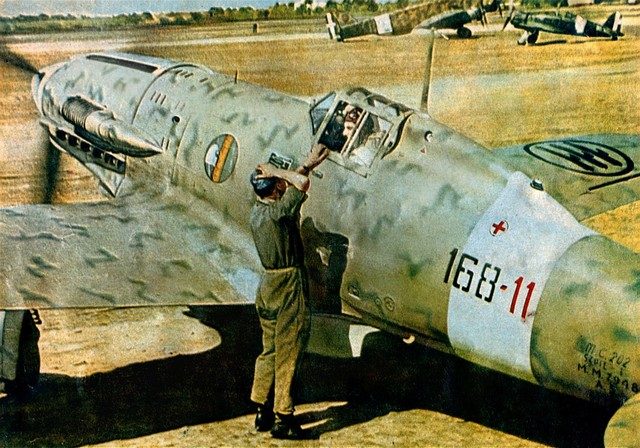 By November, parts of the Philippines were back under US control, so the 3rd Air Commando was tasked with bombing Japanese bases and providing support for ground troops. They also raided Japanese installations along the Chinese coast, the island of Taiwan, provided escort duty to Allied ships, air dropped supplies, delivered mail, and evacuated the wounded.
On February 7th, 1945 Curdes was flying a P-51D some 30 miles southwest of Taiwan when he shot down a Japanese Mitsubishi Ki-46-II. That made him only one of three Aces to have shot down German, Italian, and Japanese planes during WWII. But he still wasn't satisfied.
So on February 10th, 1st Lieutenant Curdes led a squadron of four planes from Mangaldan (in the Philippines). Their target was the southern tip of Taiwan because intelligence claimed that the Japanese were using a temporary air base there.
But the intel was wrong, so they returned to the Philippines. Flying over Bataan Island, the squadron split up. Curdes and Lieutenant Schmidtke banked north, while Lieutenants Scalley and La Croix headed south.
Bingo! Scalley called for backup – they had found a small Japanese airfield and were attacking it. Curdes and Schmidtke zoomed south to join them when La Croix was hit, forcing him to bail out.
Curdes's heart went into overdrive as he saw the P-51 plunge into the water, but sighed with relief when he saw a parachute deploy. La Croix was safe… for the moment. Even better, his parachute pack came with a dingy, so Curdes ordered Sculley back to base.
He then made a final strafing run over the Japanese airbase, but as he pulled up, he noticed a twin-engine plane approaching. Flying toward it, he noticed that it was a C-47 Skytrain – a "Jungle Skipper" from the 317th Troop Carrier Group.
Curdes was furious. It had clearly been stolen by the Japanese who hadn't bothered removing its USAAF markings. He tried to radio the plane's pilot, but got no response. So he flew across the plane's flight path to prevent it from landing on the airstrip, but the plane just kept on going.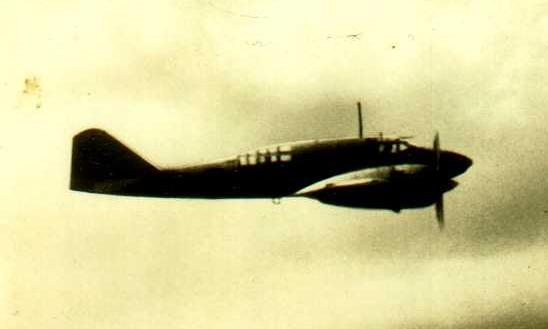 Curdes repeated the maneuver twice more, but the plane was determined to land on the Japanese air strip. Desperate to stop it, Curdes fired at its right engine, but the thing just kept on going. So he took out its other engine, forcing the plane to land on the water.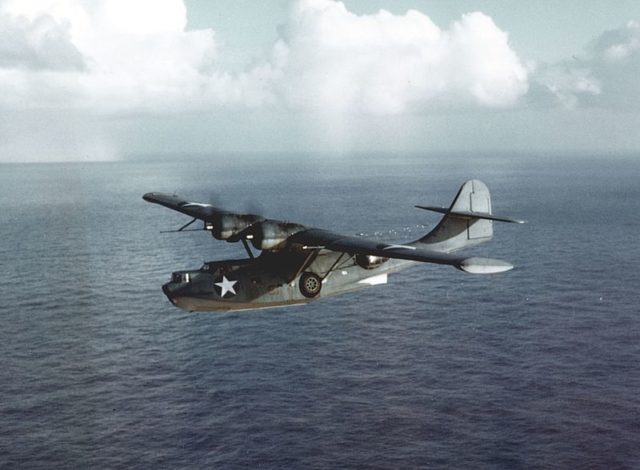 Out came a dinghy, not far from La Croix's own. Shortly after, people started climbing on it – they were Americans, not Japanese. Relieved, La Croix paddled over and explained the situation to them.
The plane had gotten lost in bad weather, apparently, and its radio had stopped working. Running out of fuel, the pilot made a beeline toward the landing strip, not knowing it was Japanese. Overhead, Curdes kept watch till more US planes came to the rescue.
The next day, he found out that one of the passengers was a nurse named Valorie whom he had dated night before. Contrary to later reports, Curdes did not receive a Distinguished Flying Cross for that incident, though he did receive credit for it.
And Valorie really did marry him.