His awards would span two wars, and when it was all said and done, General John Corley would retire as one of the most highly decorated officers in the United States Army.
Most of his combat action would occur while he wore the ranks of Major through Colonel, but it became clear from the first time he heard the crack of a bullet fly overhead that this was an officer who felt most comfortable near the front with his men. When the war in Korea broke out, Corley was one of a handful of Army officers personally requested for action by General Douglas MacArthur.
Corley had already established himself in World War 2 with one Distinguished Service Cross and 5 Silver Stars and would prove MacArthur's faith in him true has he picked an additional Distinguished Service Cross and three more Silver Stars in Korea. It would appear that leading in combat was his calling and this Army Officer was born at just the right time in history to put it all on full display.
A Hard Fought War
John Corley was born in 1914 Brooklyn, New York. A short time after graduating from High School in 1932, he received an appointment to attend the United States Military Academy. He proved early on that he was capable of a fight as he showed himself to be quite a force to be reckoned with in the boxing ring while in West Point.
He graduated in 1938 where an unconfirmed report continues to float around to this day that after being initially assigned to the Army Air Corps, a flight under the Brooklyn Bridge got him a quick reassignment to the Infantry.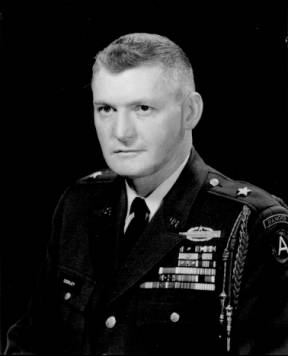 Whether that lingering report is true or not, it would appear that the infantry is where such a man belonged and whatever it took to get him there was good for the men he would lead. Corley would fight in World War 2 as a Major and then Lieutenant Colonel with the 1st Infantry Division. Within days of storming onto the beaches of North Africa in late 1942, Corley would pick up the first of his 8 Silver Stars when he braved heavy small arms fire to scout out observation points for artillery observers.
Acting completely on his own initiative, as the battlefield dictated, his actions helped sway the battle in the favor of the Americans. He wouldn't leave North Africa without a Distinguished Service Cross as when a well-entrenched machine gun nest halted the advance of his battalion in Tunisia, Corley crawled to its rear under heavy fire and personally threw the grenade that silenced the gun.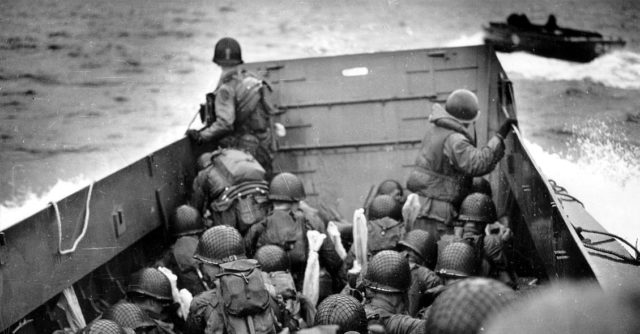 As the 1st Division pushed through North Africa and eventually invading Sicily, Corley picked up his second Silver Star in July of 1943 when he remained at the front of an assault force to maneuver his men in an attack against heavy resistance when other units had faltered and held back.
A theme was quickly developing that if you need to find Lieutenant Colonel Corley in the middle of a fight, just go look at the front which was not as common for other higher ranking officers. After the fight in Italy, Corley would earn three additional Silver Stars for actions in Normandy on through to Germany by despising the rear with all the gear and feeling at home where the bullets would fly and the shells would rain down.
He also accepted the first unconditional surrender of the first German city to fall into American hands during the war, when he accepted the surrender of Aachen by Col. Gerhard Wilck.
The war would end with Corley as one of the most highly decorated officers of the conflict, but the outbreak of hostilities in Korea meant that Corley would have to make addition room on his uniform for a few more awards.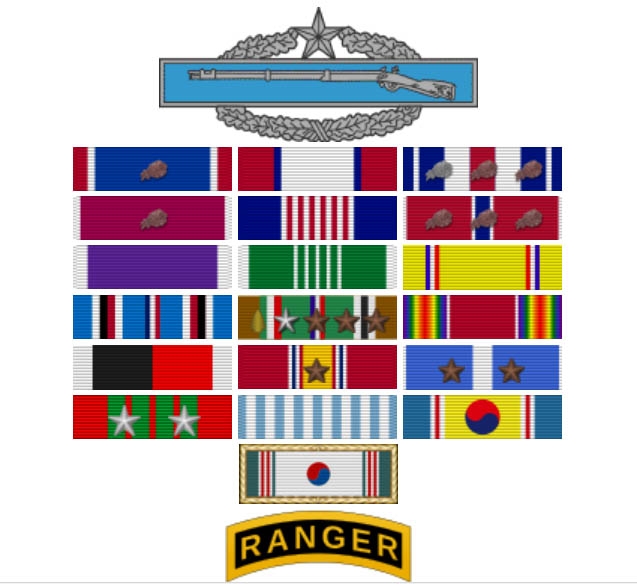 Leading Best When the Bullets Fly
Just as soon as Corley jumped back into the action, it became quickly apparent that he had not forgotten the location of the front lines. Colonel Corley would command the 24th Infantry Regiment of the 25th Infantry Division which, as a segregated regiment consisted of black enlisted men lead by mostly white officers.
And while there is an accusation against Colonel Corley that he downgraded a Medal of Honor nomination for a black soldier to a Silver Star, it appears that Corley's willingness to lead from the front gained the respect of the mostly segregated unit.
By August 10th of 1950, He had picked up Silver Star number 6 when he again pressed to the front to coordinate the attack under heavy small-arms and mortar fire. When a radio man was injured, he personally administered first aid and carried him back for evacuation.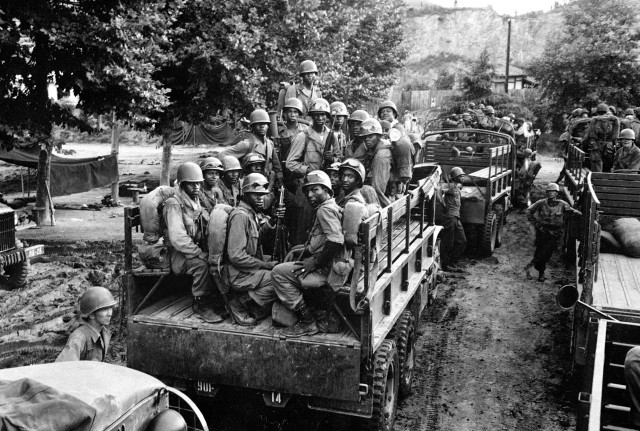 But as if Silver Stars were becoming a little boring to him, he would add another Distinguished Service Cross to his resume just a few weeks later. Near Haman, Korea, his battalion was fighting to take hilly and mountainous terrain when they came under a withering North Korean counter-attack.
On multiple occasions when his company was beaten back by superior numbers, Corley rushed to the front and personally reorganized the retreating men to halt the enemy advance. Under heavy fire, he personally called for fire missions with devastating effect on the enemy and brutal accuracy.
It just so happens that after this action Corley would go on to pick up two additional Silver Stars in Korea for you guessed it, leading from the front. His later Silver Star citations would note that Corley would only return from the front when the Division Commander ordered him to do so.
Born to Lead
As one might imagine, Corley did pick up a Purple Heart as well due to constantly subjecting himself to enemy fire, but how this man walked away from battle after battle unscathed is remarkable. When the men fighting at the front see a higher ranking officer side by side with them, it inspires confidence and gallantry in the soul of each man fighting. When the battle seemed to be at its most grim moment, they could always count on John Corley coming along to inspire them to victory.
After the wars, Corley would go on to pin on his first star as a Brigadier General and serve in a variety of functions to include Director of the Infantry School's Ranger Department. He retired from the Army in 1962 and passed away in 1977 at the relatively young age of 62. His children would go on to continue his military legacy and Corley lost a son in Vietnam.
The history of war would prove that some men just seem to thrive under the pressure of combat and the evidence would suggest that the calm of the rear command didn't suit such a man like General John Corley.