From September 1940 through to the summer of 1941, British cities came under attack. Night after night, German aircraft dropped bombs on Britain's major centers of population. With civilians as much a target as military sites, it was a terrifying era for ordinary people and one from which some extraordinary stories emerged.
Walking to Work Through the Ruins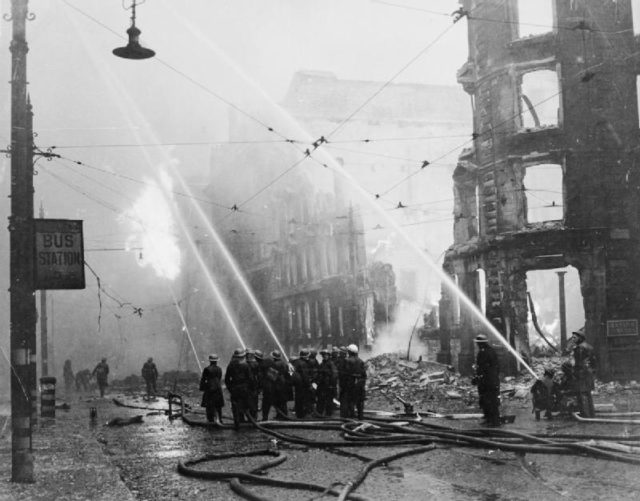 Doris Billington was 18 years old when Sheffield became a target for bombing. Waking up on the morning after the first attack, she set out for work like thousands of others living in Sheffield's suburbs. The trams were out of action, so they all walked into the city, past row upon row of ruined and burning buildings.
Never having been through such an experience before, they had no way of knowing what to do except walk to work and hope it was still there.
Doris's work was still standing, although the buildings around it were in flames.
Explosions Inside and Out
The play Cottage to Let was showing in London's West End when the blitz began. The play's program contained a message saying not to be alarmed by any bangs or sirens as these were part of the plot.
When the bombing began, the message became untrue, as there were bangs and roars both inside and outside the theater. With public transport halted, playgoers spent the night in the theater's basement bar, rubbing shoulders with the stars they had watched on stage hours before.
Show and Tell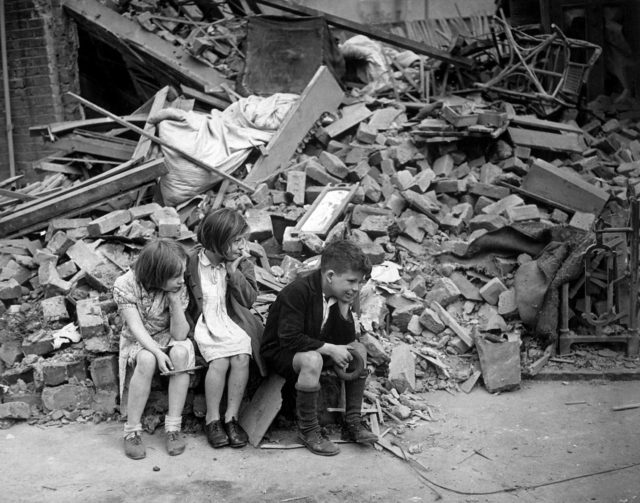 School staff received a fright when one pupil arrived carrying an incendiary bomb. Twelve inches long and silvery-gold, the shiny object had naturally drawn his attention when he found it after the bombing. Alarmed teachers took it from him and called the police. While they waited for the authorities to arrive, two nervous members of staff placed the bomb in a bucket of sand at the far corner of the playground.
Getting Ultra Violet Rays
Finsbury Borough Council took great measures to ensure locals were safe and comfortable throughout the Blitz. This included the provision of "violet ray treatment" – something like a modern tanning bed – for people deprived of daylight due to their duties dealing with air raids.
Save the Girl, Leave the Safe
The chaos of the blitz led to crime running rampant, with arrests rising by nearly 25%. Under cover of noise and darkness, criminals took their opportunities.
One night, a gang arrived to rob a warehouse. They planned to break in and steal a safe from the office while the security guards were changing over. They had just laid hands on the safe when a bomb went off outside, shaking all four of them, overturning their lorry, and starting a fire. With the emergency services on their way, most of the gang were keen to leave. One of them, known as Spider, saw a young girl trapped on an upper floor. He climbed to her rescue and then handed her over to the police when they arrived. The gang then slunk off into the night, leaving the safe behind.
Grabbing Hold of Life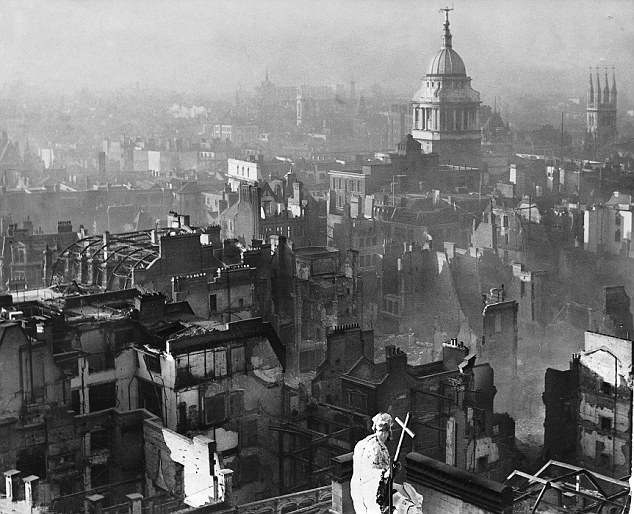 The fear and excitement of imminent death led people to seize opportunities in a way they would not have done before the blitz. As a result, illegitimate births in England and Wales went from 24,540 in 1939 to 35,164 in 1942. At the same time, there was a 70% increase in reported incidents of sexually transmitted diseases. As with the rise in crime, this only counts what was reported.
The author Peter Quennell recorded an incident of this life-seizing behavior. After watching buildings burn on London's Embankment, he returned with his lover to her house, where instead of hiding in the air raid shelter they went to bed, making the most of the exhilaration that came from the world shaking around them.
Oil Wells in Sherwood
The blitz, along with the other pressures of war, left Britain short on all sorts of supplies, including oil. In the lead-up to the war, the industrialist Lord Cadman began looking for reserves in Britain, finding some in Sherwood Forest in June 1939.
Over a hundred wells were drilled in the forest, their machinery being hidden from sight by trees and bushes. An average of 700 barrels of oil a day were produced, seeing Britain through until more could be brought in from abroad.
Keeping Coventry Cathedral Alive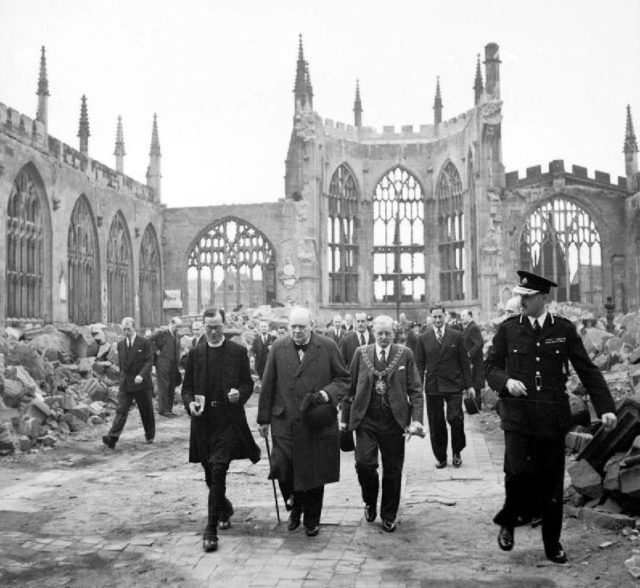 When Coventry Cathedral was destroyed by incendiary bombs, local people were determined not to let its spirit die. The two underground chapels were repaired and put into action. Two charred roof timbers were turned into an improvised twelve-foot cross and set up at the end of the ruined Cathedral. Whatever else happened, it would remain a place of worship.
After the war, a new Cathedral was built, leaving the ruins as a testament of what came before.
Families Lost
Not every extraordinary story of the blitz was a heartening one. In Jellicoe Street in Glasgow, 15 members of the Rock family died during a raid, possibly the highest total loss for a single family in the blitz.
Still Ticking Forty Years On
Many bombs that fell during the blitz did not explode. For years afterward, they were discovered amid the rubble, some going off with tragic results. As late as 1985, an army bomb disposal team were called out when a 1,000 kg bomb was unearthed near the Sheffield United football ground.
Fortunately, bomb disposal had come a long way in the intervening decades. The bomb was safely removed, and Sheffield returned to normal.
Sources:
Joshua Levine (2015), The Secret History of the Blitz.
Winston Ramsey, ed. (1988), The Blitz Then and Now, Volume 2.
Frank and Joan Shaw (1990), We Remember the Blitz.