O'Meara managed to rescue over twenty men during those few days. He also carried much-needed supplies and ammunition to trenches under heavy bombardment.
While war often makes men heroes, it can also destroy them. This might be through physical maiming or in a more fatal manner. It might also leave them with deep but invisible scars on their minds.
Martin O'Meara was a gentle, kind, and generous man whose immense courage and selfless dedication to his comrades during the First World War led to him receiving a Victoria Cross, Britain's highest military honor.
However, the trauma he experienced during the war drove him mad, and he spent the rest of his life in mental asylums.
Martin O'Meara was born in the village of Terryglass in County Tipperary, Ireland in 1885. In 1912, O'Meara emigrated to Australia where he worked on railway construction projects and in the timber industry until the outbreak of the First World War.
In 1915 while living in Collie, Western Australia O'Meara enlisted in the Australian Imperial Force at the age of twenty-nine. He arrived in Egypt in 1916 where he served first as an infantryman with the 16th Battalion, and then as a machine gunner with the 4th Machine Gun Company.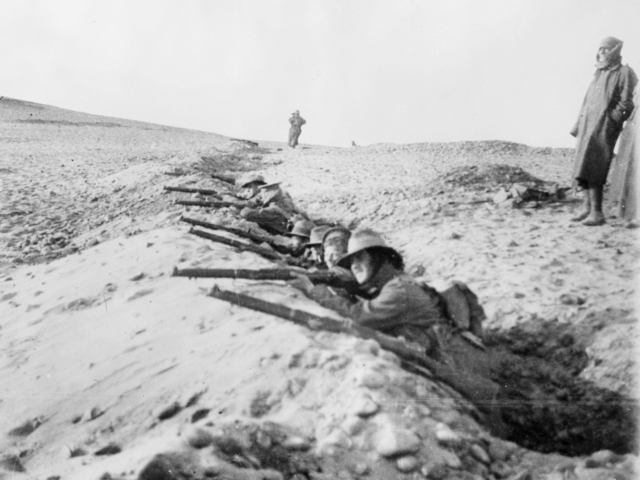 Friends and comrades described O'Meara as genial, kind, and generous to a fault. His commanding officers all praised his work ethic and eagerness to volunteer for duties. Yet the true strength of his character and his innate courage was only revealed once he was transferred to France.
In June 1916 he was transferred to the 16th Battalion's Scouting Section to serve as a scout and a sniper in northern France. On the Western Front O'Meara saw fiercer fighting than he could have imagined–but he dove right into the thick of it without a moment's hesitation.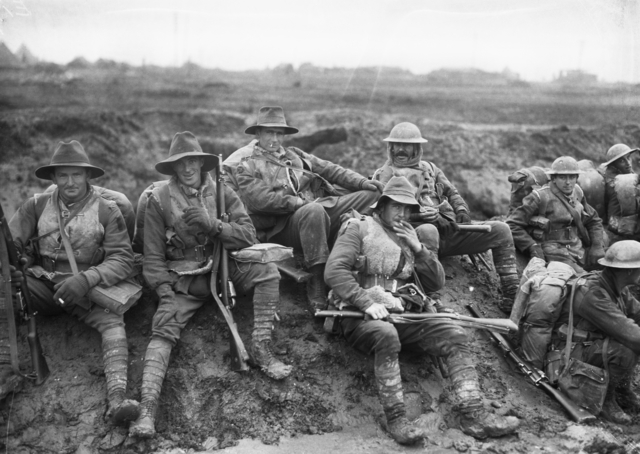 O'Meara revealed just how courageous he was at Mouquet Farm, Pozières during the Battle of the Somme. Over a few days of particularly ferocious fighting between August 9 and 12, 1916, O'Meara served as a stretcher bearer and tirelessly rescued wounded officers and men from No Man's Land, exposing himself to heavy fire in the process.
Lieutenant Lynas, under whom O'Meara served, said that the Irishman was "the most fearless and gallant soldier I have ever seen." He further described how O'Meara, without any regard for his personal safety, repeatedly ventured out into No Man's Land under intense enemy artillery bombardment and machine gun fire to rescue downed soldiers.
O'Meara managed to rescue over twenty men during those few days. He also carried much-needed supplies and ammunition to trenches under heavy bombardment.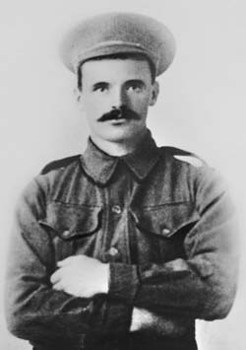 On August 12 he received a gunshot wound to the abdomen, yet after spending some time in a hospital he returned to the front to serve with his unit. He was wounded a further two times on the front, both of them being shrapnel rounds and have them being taken care of he continued fighting.
He was promoted to sergeant and awarded with the Victoria Cross for his valorous actions at Mouquet Farm. The medal was presented to him by King George V in 1917.
At the end of August 1918–after two and a half years of fighting–O'Meara was finally sent home to Western Australia. Although his actions on the Western Front had seen him receive Britain's highest award for valor, his experiences there ended up destroying any chance he had at a normal life.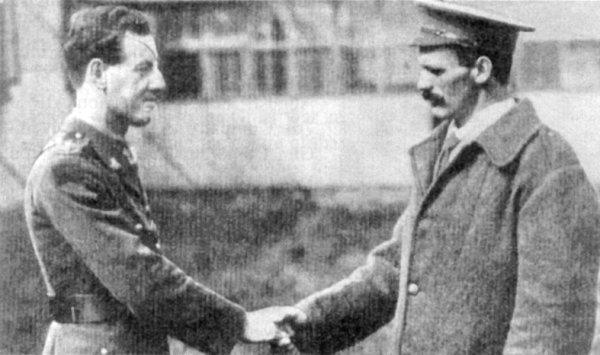 Mere days after his official discharge from the Australian Imperial Force in November 1918, it was reported that O'Meara had become "delusional." He was committed to a mental asylum, and by December his medical records describe his condition as being extreme. He had to be kept permanently restrained for fear of doing harm to himself or others.
Even more tragically, the doctors who examined O'Meara stated that he had little chance of recovery. At the time, Post Traumatic Stress Disorder (PTSD) was unknown along with many other conditions brought on by extreme trauma. Instead, everything related to these conditions was described as "shellshock."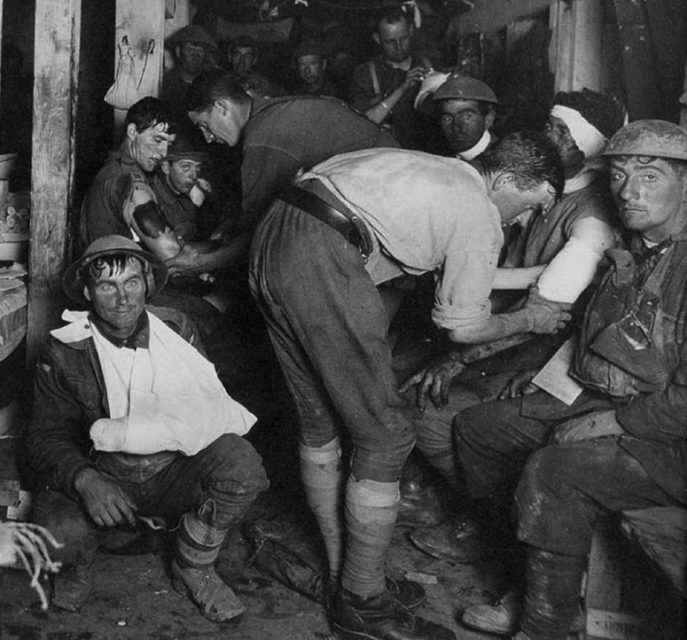 A number of contemporary psychologists have since examined O'Meara's medical records and disputed whether he suffered from intense PTSD. Rather, they say his condition was more likely a form of schizoaffective disorder.
Yet what is undisputed is that his condition was brought on by his experiences during the war, coupled with arriving back in Australia where he was discharged from the army and found he knew nobody, had nothing, and had nowhere to sleep.
Sadly, Martin O'Meara spent the rest of his days in mental institutions, sometimes being confined to a straitjacket for periods of up to 16 hours a day.
Read another story from us: Shell Shock, Combat fatigue, PTSD & We all know the General Patton story: 100 Years of Developing Treatment
He passed away in a mental asylum in 1935 at the age of 50, with the cause being recorded as "due to war service."
O'Meara was buried with full military honors and his Victoria Cross is now housed in the Military Museum of Western Australia. A brass plaque commemorating his life and deeds is on display in Collie, Western Australia.