Some of the greatest, most memorable figures in America's history are only given their due credit after their death. During their lifespan, they either go unrecognized altogether, or society doesn't understand their contribution until it's too late.
General William Lendrum "Billy" Mitchell was one of these figures. Though he was a respected leader in the U.S. Air Force throughout his life and career, he was met with a lot of resistance from his colleagues, as well. Many disagreed with his ideas, and the major arguments he would offer over the betterment of the air force were only accepted after the event of his death.
Read on and discover the life and accomplishments of a major figure and war hero of our times.
His Dreams Were Born in the Clouds, Literally
Mitchell may have been born in Nice, France in 1879, but he was in fact, the child of a well-to-do family from Wisconsin. His father, John Mitchell, was a wealthy Wisconsin senator while his grandfather Alexander Mitchell was responsible for creating the Milwaukee Road Railroad and the Marine Bank of Wisconsin. Mitchell Park and a shopping district on Mitchell Street were named after Alexander, proving that Billy came from good stock to begin with.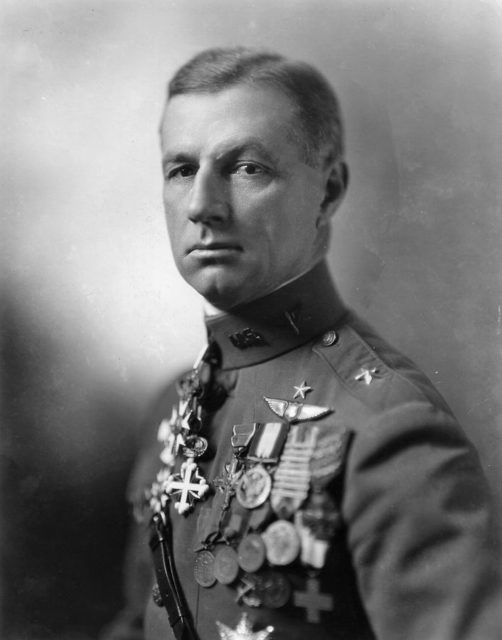 This familial affiliation led Mitchell to some great opportunities from the get-go, including being one of the first to witness the Wright Brothers plane fly. He was given the finest education, graduating from Columbian College of George Washington University and later taking flying lessons at the Curtiss Aviation School in Newport News, Virginia.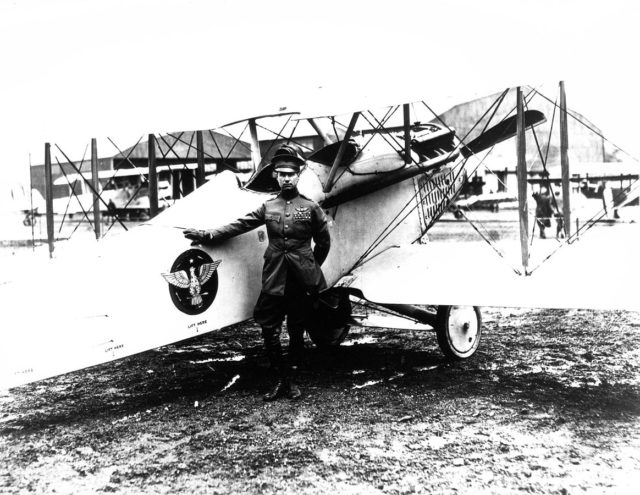 The latter opportunity came about after Mitchell enlisted in the Army at 18, starting out in the 1st Wisconsin Infantry Regiment during the Spanish-American War before gaining commission due to his father's influence and entering the U.S. Army Signal Corps.
After touring through the Philippines and Alaska territories, he was selected to become a member of the General Staff at the age of 32, making him the youngest of the crew.
However, Mitchell's Signal Corps ties led him to a promotion to head of the Aviation Section, which was in fact, the predecessor of the U.S. Air Force. It was here that Mitchell would really find his bearings, exploring notions he already had regarding the future of military warfare from the air.
Entering the War Effort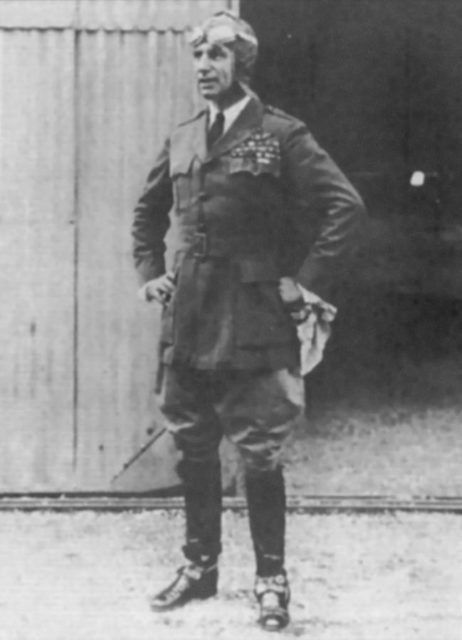 As World War One was about to be underway, Mitchell had already become a lieutenant colonel, ensuring his involvement on the impending battlefront. He was assigned to France to be an observer, working with British and French air leaders to discuss strategies and the role of their aircraft. He quickly gained enough experience to be in charge of many American air operations, and actually made the first flight by an American across German lines, with his French pilot in tow.
By this point, Mitchell had begun to make a name for himself, becoming well-known as a brave and fearless leader. By September of 1918, he had been in charge of over 1,500 British, French and Italian aircraft through the Battle of Saint-Mihiel, which was one of the first air-to-ground offensive maneuvers recorded in history.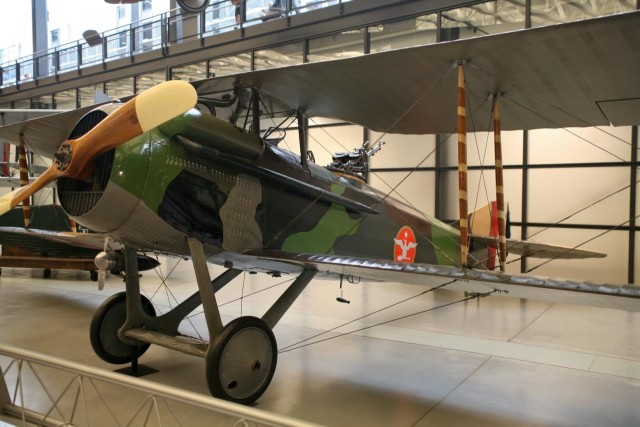 By the end of WWI, Mitchell had advanced through the ranks to Chief of Air Service. He shortly became be the most popular American in Europe, as a high-order combat airman. At this point in his short yet successful career, Mitchell had accrued the Distinguished Service Cross, the WWI Victory Medal with eight different clasps, the Distinguished Service Medal, and a few similar foreign awards.
It was obvious that Mitchell had found his role in life. However, his fine leadership and colorful career still could not overcome his many problems in gaining support from his superiors and colleagues.
Causing a Stir in the Name of Air Power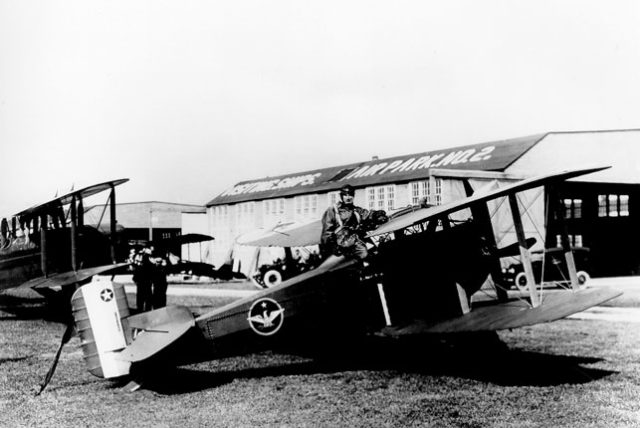 Once Mitchell had returned to America in 1919, he quickly started bouncing between positions in the Air Service branch. During this time, he was still holding strong to the belief that, within possibly ten years, the air force would be a major force of war in American military strategy. Once he hit Assistant Chief of Air Service, Mitchell had earned the leeway to start making his plans for air power known – a subject that would lead to his lifelong conflict with his colleagues.
Billy was so intent on making this a reality, he was hardly willing to stop promoting the cause merely because some people didn't agree with him. He started causing friction amongst high-ranking officials in the Navy, as he wanted to put together a force of naval aviation that he believed would be less costly and far more effective in future wars than simply more battleships.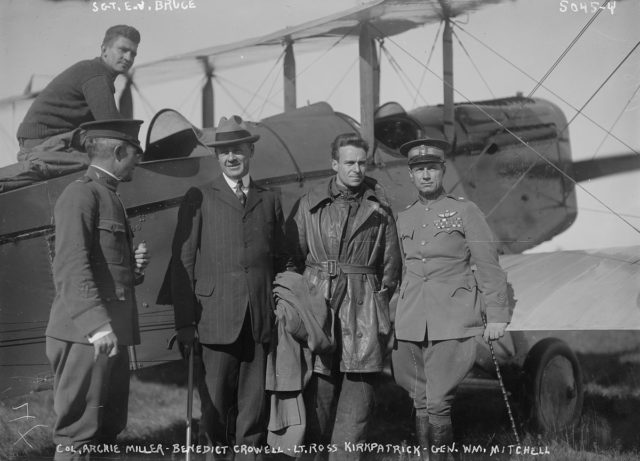 With the thought of stealth bombers on his mind, nothing would stop Mitchell from fighting for his beliefs about a stellar air force that could be capable of sinking rival ships.
His ideas for a defense in the sky met with criticism from many areas of the Navy and the Army, even getting quickly shot down by Franklin D. Roosevelt himself, who was the Assistant Secretary of the Navy at the time.
However, his advocation for the development of aircraft innovations, including new bombsights, sled-runner landing gear, and aerial torpedoes would mean a lifelong struggle with higher officials. His ideas for using aircraft to target forest fires and border patrols also went unheard or were outright ignored.
Overall, Mitchell's constant support of anything involving the future development and use of aircraft would be his greatest goal throughout his career and beyond. Sadly, this strong-willed determination would also lead to his demotion multiple times due to conflict with his superiors.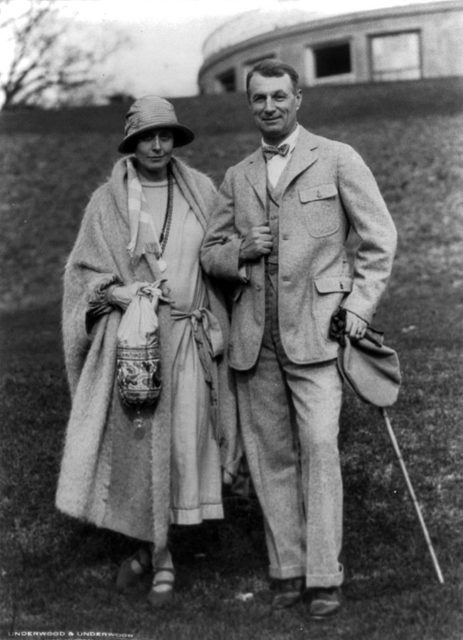 Fighting for the Cause, Even Beyond the Military Years
Despite having made little headway for air power during his time in service, Mitchell resigning in February of 1926 did nothing to curtail his support of aviation. He spent many years preaching and writing in the name of air power, but having even less influence after leaving the military gave Mitchell a smaller audience than he may have ever had before.
Disregarding that setback, Billy Mitchell certainly led quite the active and successful career due to his bravery and service in the military. His name and life's work remains well-known, even after his death in 1936, and he's now been called the "father" of the United States Air Force.