Sir John Monash is rightly regarded as one of the greatest generals of the First World War. In fact, he was considered by many during his lifetime, including his biographer Geoffrey Serle, to be one of the greatest living Australians.
Monash was born on 27 June 1865 in West Melbourne, Victoria. His parents had emigrated from Prussia to Australia two years before the birth of their son. German was spoken at home, and John grew up speaking the language.
However, after the war broke out, Monash became increasingly uncomfortable about his Germanic heritage. At the age of nine, John moved with his family to Jerliderie a small town in the Rivernin area of New South Wales.
John excelled academically. So much so his teachers advised his parents to return to Melbourne so John could gain a better education than was on offer in the local village school. They followed this advice, and John was able to complete his schooling in Melbourne at the prestigious Scotch College before attending the University of Melbourne.
Early military career
Monash was drawn to a military career while working as an engineer and signed up as a reservist with the Australian Militia. He rose through the ranks while still a reservist. In 1912 he was made a Colonel and put in command of the 13th Infantry Brigade.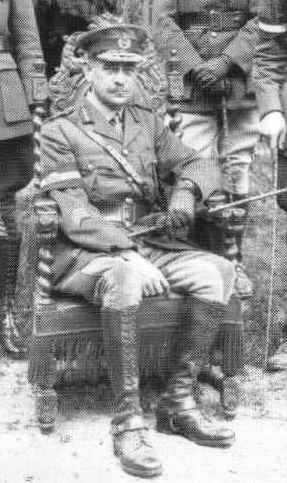 It was not until the outbreak of WW1 that Monash committed himself to a full-time military career. As a reservist, Monash had worked as an intelligence officer. His first posting in the war was a non-combative role as Australia's chief censor. He was not pleased and was keen to get into action on the field.
Despite his considerable experience, he met with obstacles when he was made Commander of the 4th Military Brigade. Some in the army declared that Monash was unsuitable for the post because of his German ancestry. Fortunately, his superiors supported him, and any objections were overruled.
Gallipoli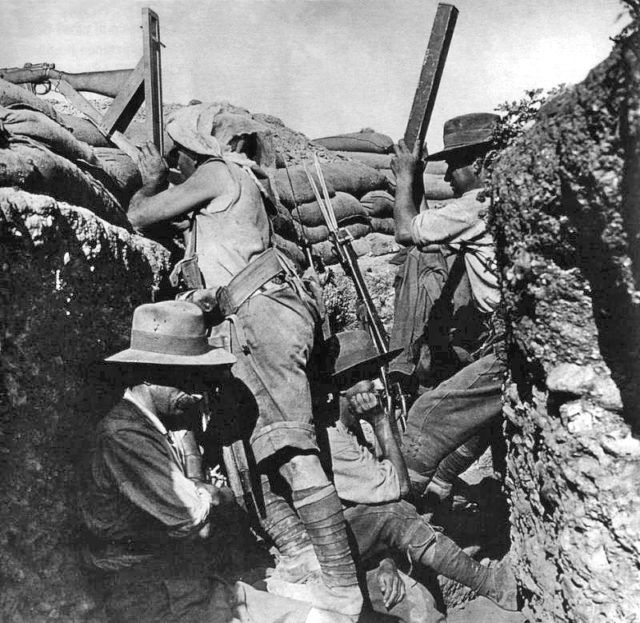 Monash saw action first in Egypt, then in Gallipoli. There he gained a reputation for excellent organizational skills and attention to detail. Perhaps it was his methodical engineer's mind at work. Despite his proven abilities and dedication to duty, he was still regarded with suspicion. He had to contend with rumors that he was a German spy which continued to circulate. Fortunately, they did not hamper his career; he was promoted to Brigadier General in July 1915.
The Gallipoli campaign, where Monash led the siege of Hill 160 in the Sari Bair Range was extremely tough. They faced difficult terrain and had poor quality maps to guide them. Despite their best efforts, there were heavy losses and the numbers in Monash's Brigade were severely reduced by the end of the campaign.
Western Front
Monash's next major campaign was on the Western Front. Now a Major General he took command of the 3rd Division. He saw action at Armentières and Passchendaele where he impressed the British with his organizational and leadership skills. Towards the end of the war, he was made Lieutenant General of the Australian Corps which was one of the largest groups fighting on the Western Front.
After the War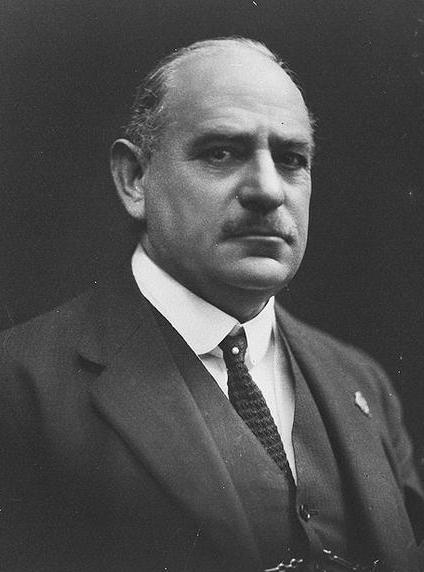 Once peace was declared Monash's organizational skill were called upon as he was put in charge of bringing the Australian troops back home from Europe and Britain.
Monash was decorated extensively for his efforts during the war. His first recognition was as Knight Commander of the Order of the Bath, awarded during his time at Gallipoli. He was also appointed Knight Grand Cross of the Order of St Michael and St George. His contribution was recognized not only in his native Australia but also internationally.
France gave him the Croix de Guerre. Belgium made him a Grand Officer of "Ordre de la Couronne" (Order of the Crown). He also received the Distinguished Service Medal from the United States.
When Monash returned to civilian life, he took up various posts relating to his previous work as an engineer. However, he was later put in charge of organizing the Special Constables Force which was set up in response to the 1923 Victoria police strikes.
When Monash died of a heart attack in 1931, he was given a state funeral and honored with a 17 gun salute. His legacy is remembered through institutions which bear his name including Monash University and the Monash Medical Centre as well as the City of Monash in Melbourne.