When the war in Europe was declared, America was determined to stay neutral until a letter forced its hand. It was rather complicated, but Japan, Britain, an imminent Mexican invasion, and a bungling (but honest) German diplomat were involved.
Following the US annexation of New Mexico, Texas, and Arizona, US-Mexican relations were never good. In 1914, most of America's small army was deployed along the US-Mexican border as most Americans saw Mexico as a greater threat to national security than they did Germany.
While Britain and France wanted America to join their side, Germany wanted to keep the US neutral. They did a bad job of it. Angered by the British naval blockade of their shores, Germany sank ships in Allied waters – even those belonging to neutral nations like America.
US President Woodrow Wilson had no taste for war. Nor were most Americans great fans of Britain. Many viewed WWI as a European problem and the infighting as a reason why they had left it in the first place.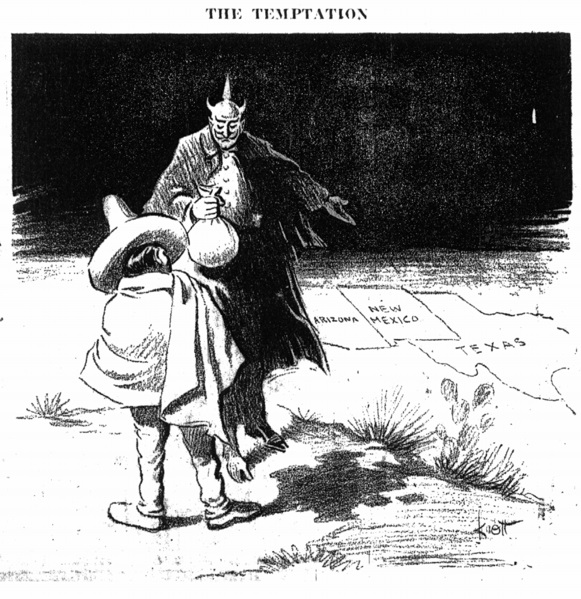 Industrialist Henry Ford expressed the typical American view when he said, "Any intelligent American mechanic could see that if the Europeans hadn't been a lot of ignorant, underpaid foreigners who drank, smoked, were loose about women, and wasteful in their methods of production, the war could never have happened."
Wilson held his ground as more American merchant ships supplying Britain were sunk. To add insult to injury, German saboteurs blew up American warehouses and financed labor strikes to disrupt the production of goods bound for Europe.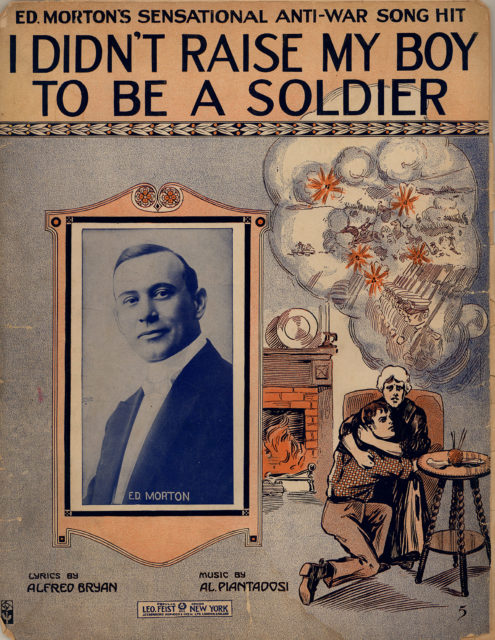 Events came to a head in 1915 when a German U-boat sank the RMS Lusitania – killing 1,153 people including 114 Americans. Public sentiment changed as people demanded revenge, but Wilson refused to budge. Realizing they had gone too far, Germany decided on a new tactic; exploit US-Mexican tensions.
Germany was already defying the American blockade of its southern neighbor by selling weapons and other goods to Mexico. Germany decided on a new plan.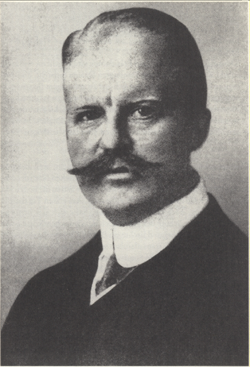 To enact that plan, Arthur Zimmerman, State Secretary for Foreign Affairs of the German Empire, sent a coded telegram on January 16, 1917. Its recipient was Heinrich von Eckardt, Germany's ambassador to Mexico – but it was not easy.
At the start of WWI, Britain had cut Germany's international cables, preventing direct transatlantic communication. In an attempt to broker peace, Wilson allowed Germany limited use of America's diplomatic cable. Provided it was used for peaceful purposes and correspondence was sent uncoded.
The cable ran from the US Embassy in Denmark, passed through a relay station in England, and finally on to Washington. In defiance of diplomatic conventions, however, the British monitored the cable; they were spying on both the Americans and the Germans.
For some reason the US Embassy in Denmark allowed Zimmerman to transmit his message in code to the German ambassador in Washington. He then sent it on to the German ambassador in Mexico, Heinrich von Eckardt. However, he was not the first to read it.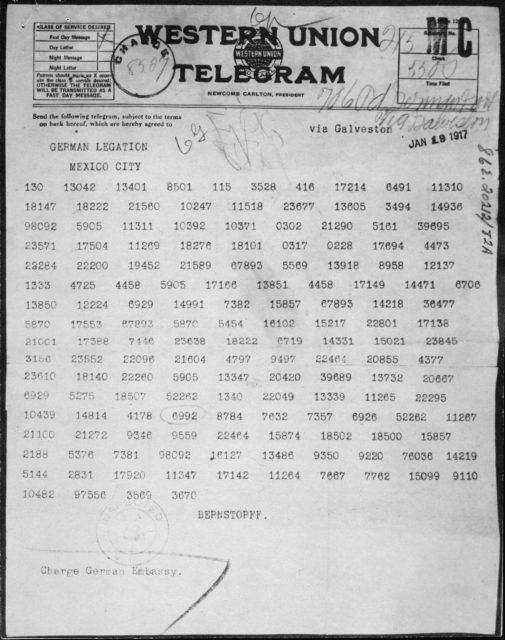 The British were. They had obtained the codes (from the Russians) and were able to decipher the message. In essence, it offered Mexico: financial aid; military support to take back New Mexico, Texas, and Arizona; and asked Mexico to broker a deal between Germany and Japan against the US.
The British were ecstatic! The sinking of the Lusitania had not swayed the American president to join the war on their side, but surely Zimmerman's letter would.
However, they had a problem. If they told the Americans, they would not be believed. If they let the Americans know they had been spying on them that could prove very awkward. It would also let the Germans know their secret codes had been broken, and the British could not afford that.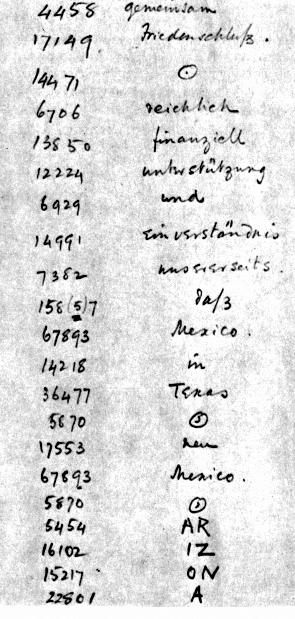 Nigel de Grey, the man in charge of Britain's Admiralty codebreakers, decided to sit on it. Germany had apologized to the US and swore it would no longer target American ships, but de Grey suspected they would not keep their word. He was right.
On February 1, Germany announced it would resume unrestricted submarine warfare on all ships within Allied waters. The US responded two days later by breaking off diplomatic ties with Germany. Wilson still refused to commit America to the war.
To send Zimmerman's message from Washington to Mexico, the German ambassador to America had to use the Western Union. There was their cover story – that British operatives had bribed a Western Union employee for a copy of the received cipher text. The codes? They had bribed someone at the German embassy in Mexico City.
Edward Bell, Secretary of the US Embassy in Britain, was the first to read the deciphered message on February 19. Wilson received a translated copy of the Zimmerman telegram on February 23.
The Mexicans doubted Germany could give them much assistance, given they were at war. They also knew it was not feasible to take back their lost territories as most of the residents were fiercely anti-Mexican, well-armed, and would never integrate easily into Mexican society.
They were also concerned about how the other Latin American countries would react. Most of them sold their goods to the US. As for Japan, they bought most of their raw material from America, so they said "no."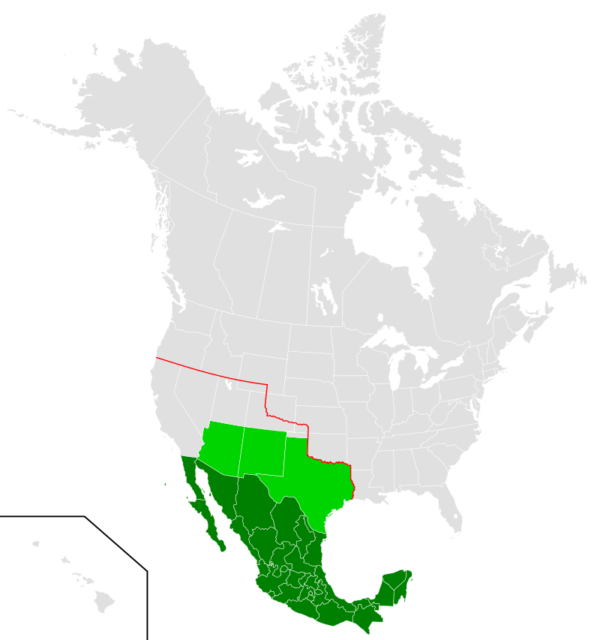 On February 28 American newspapers published the Zimmerman story, further enraging the American public. Now they did want war; especially as Germany sank two more American merchant vessels.
At a press conference on March 3, Zimmerman was asked if he had indeed sent the telegram. He replied, "I cannot deny it. It is true."
Finally out of options, Wilson asked Congress to declare war on the German Empire. They did so on April 6, with 82 in favor and 6 opposed.